DeAndre Hopkins' Life Is More Tragic Than You Think
DeAndre Hopkins has overcome heartbreak to become an elite wide receiver. As a kid, he couldn't have been dealt a harder hand — and this was before his mother was blinded in a horrific attack. But these things didn't stop him from making his dreams come true. Hopkins grew stronger because of them. He continues to show the power of perseverance every time he steps on the field. 
DeAndre Hopkins' childhood was full of trauma
Hopkins, quite literally, carries his past with him onto the field every game. Hopkins has worn the No. 10 throughout his entire career as a tribute to his cousin who was given a ridiculous sentence for a small crime:
The drug trade and America's response to the industry framed a large part of Hopkins' childhood, mostly for the worse, according to ESPN. His father, Steve, was facing decades behind bars for drug trafficking when Hopkins was a baby. He was out on bail when he died in a car accident after hydroplaning during a storm.
His mother, Sabrina Greenlee, escaped with a concussion. Hopkins learned what happened to his father when he was six, and the news pierced his soul. "I'm pretty sure I started crying, even though I didn't know who my daddy was," he says in an ESPN feature story. "I just knew people have fathers."
When Hopkins and his three siblings were young Greenlee worked at an automotive plant and as an exotic dancer to make ends meet. While she was at work, the kids would often spend their time outside playing tackle football in the street, regularly witnessing drug deals and shootings.
Greenlee was dealing with plenty of other issues that weren't directly related to her kids. Most of the men she dated began to abuse her, and she fell back into that routine after Steve died. Hopkins was protected from the violence, but he knew what was going on. "He saw the screams and [heard] the noise behind the door that he wasn't allowed to touch or come in as a young boy," Greenlee says.
The violence surrounding their lives culminated in Greenlee being blinded in an acid attack by a woman who was also dating her boyfriend at the time. The incident left her disfigured and unemployed, so she had to sell drugs and worked odd jobs to bring money in. 
Hopkins' talent gave him a safe space
These were not the only tragic moments in the Hopkins family, details USA Today. In 1997, his uncle, Terry Smith, was shot by police after he allegedly attacked his wife and daughter with a kitchen knife. Greenlee never believed the police's side of the story was accurate. But she didn't have the money or the time to fully investigate the incident.
Hopkins' cousin, Javis Austin, frustrated by his slide down Clemson's running back depth chart, attempted suicide in 1999. This was five years after his brother, Louis, died of a heart attack during a pickup basketball game. Austin survived the attempt, but the gunshot destroyed his right eye and damaged his left, ending his football career. He now works as a special education teacher at an elementary school in Clemson.
Eventually, Hopkins found himself in a life-threatening situation. The Tuesday before Clemson played in the 2012 Orange Bowl in Miami Gardens, Florida, Hopkins, driving on a wet road, crashed his car into a tree. He walked away with only a concussion. But the similarities of the accident to the one that killed his dad startled his mother. It made Hopkins realize he had to be more mature. 
"He knew he definitely could have lost his life right there, and I think it had something to do with his progression over the next year," said Clemson assistant coach Jeff Scott, who was the first person on the scene to help Hopkins. "It showed him how easily his life can be taken away from him. I saw a lot of maturity from that point on to where it is now. That was a major turning point in his life."
Hopkins was unstoppable the following season, catching 82 passes for 1,405 yards and 18 touchdowns. He continued to be a star once he got to the NFL. 
Hopkins will make the Cardinals an exciting NFL team to watch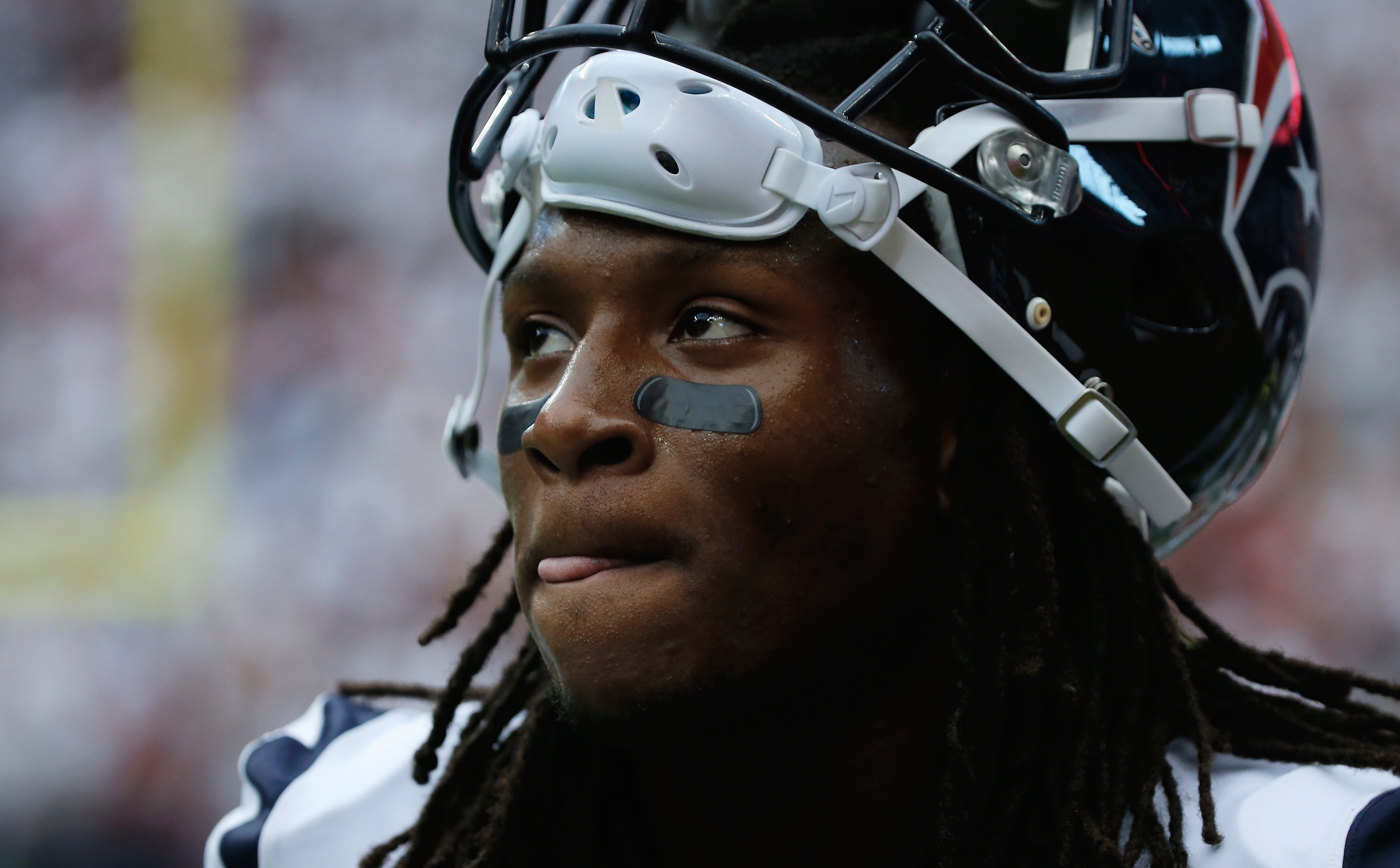 By every metric, Hopkins is one of the elite receivers in football. He's earned a spot on the All-Pro first team three times. He broke the Texans record for most touchdown catches in a season (11) and caught over 1,000 receiving yards four times in seven seasons. His greatness couldn't keep him from being traded, however.
Coach and pseudo-GM Bill O'Brien decided, in spite of all evidence to the contrary, he'd rather have David Johnson, a 2020 second-round pick, as well as a 2021 fourth-round-pick instead of Hopkins.
It's a transaction that no one seems to agree with. But it did make the Arizona Cardinals one of the must-watch teams in the NFL next season – assuming there will be a season. Hopkins, Larry Fitzgerald, and Kyler Murray should make for a high-scoring offense next year. 
It's remarkable Hopkins made it this far. Circumstances like this can easily break someone. Instead, he took used it as fuel to give his family a better life. Hopkins credits much of his success to his faith. "It all makes me so much stronger," he said. "I feel like I've got so many angels around me, it's like I'm going to be protected no matter what. Little obstacles, if they don't go my way, I really don't even get down. I've been through so much."