The Untimely Tragic Death of Fred Washington Rocked the Chicago Bears
Over the decades, the NFL has seen a number of players die during the midst of their careers. Cincinnati Bengals receiver Chris Henry died after falling out of a truck in 2009. In 2014, Tennessee Titans kicker Rob Bironas died in a car accident. Legendary Kansas City Chiefs linebacker Derrick Thomas died in 2000 from complications following a car accident.
Another tragic death was that of Fred Washington, whose promising career was cut short just as it was about to begin. The Chicago Bears defensive tackle died in 1990 after playing just 11 games at the NFL level. Here we look back at Washington's life and all-too-short career.
Fred Washington's all-too-brief football career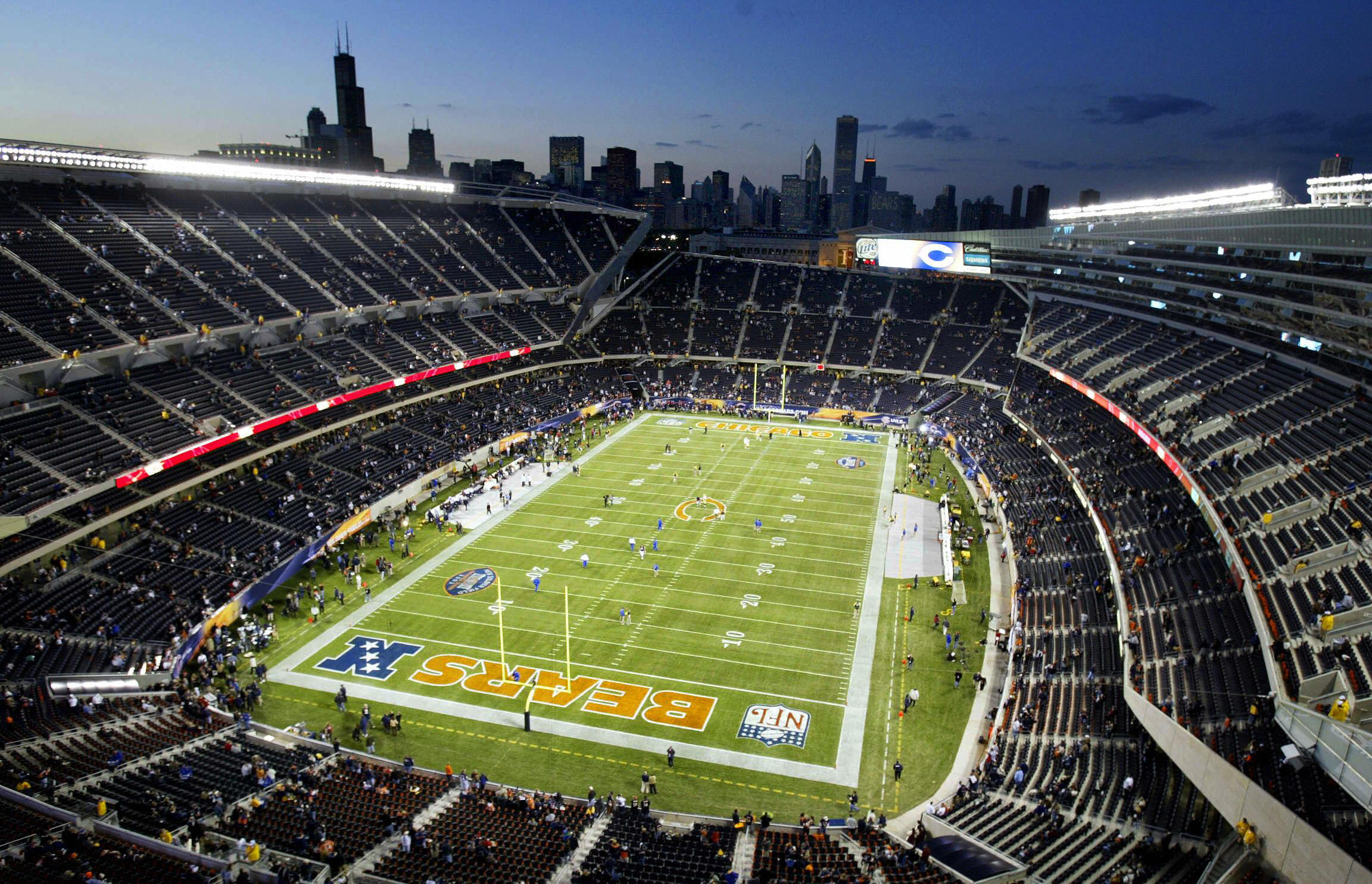 Washington was born in 1967 in Denison, Texas, just south of the Oklahoma border and about an hour and a half north of Dallas. He distinguished himself as a member of the Denison High School football team, helping the Yellow Jackets secure a state championship at the 4A level in 1984, according to Lone Star Gridiron.
After graduating high school, Washington attended college at Texas Christian University in nearby Fort Worth. Not only did he earn a degree in criminal justice from the school, but according to Sports Reference he also spent two years playing football, in 1987 and 1988. Though the statistics don't give us much evidence, Washington presumably earned respect for his defensive prowess.
The Chicago Bears selected Washington in the second round of the 1990 NFL Draft, per Pro Football Reference, using the 32nd pick to snag the 6-foot-2 defensive tackle.
By all accounts, Washington quickly earned the respect of his peers in the NFL. He came off the bench in 11 games during his rookie season, and was seen as one of the Bears' most promising pieces.
A tragic death rocks the Chicago Bears
RELATED: Derrick Thomas and the Tragedy That Took a Legend's Life Too Soon
Washington's exciting young career came to an abrupt end on December 21, 1990. According an account in the Los Angeles Times, Washington was on an early morning drive through the Chicago suburb of Lake Forest, home of the Bears' training camp. His car veered into the right curb, crossed the road, and hit a tree on the other side.
Authorities pronounced both Washington and his passenger — a young woman by the name of Petra Stoll — dead at the scene of the crash. Initial reports did not note any extenuating circumstances that might have explained the crash.
However, subsequent reports in the Chicago Tribune revealed that both Washington and Stoll had had blood-alcohol contents nearly twice the legal limit.
Washington's death in a car accident had especially tragic overtones for his family. It came just five years after Washington's father died in an automobile accident. Like his son, Fred Washington Sr. had also played football at TCU. He also enjoyed a brief NFL career with the Washington Redskins.
How Fred Washington was remembered
Washington's funeral was held on Christmas Eve 1990, in his home town of Denison. According to the Washington Post, over 500 people attended the service. That number included six of Washington's teammates from the Chicago Bears, as well as the Bears' assistant equipment manager, team president, and board chairman.
In addition, members of Washington's state championship high school football team, as did a large contingent of Washington's teammates from his time at TCU came.