Who Are the Most Decorated Summer Olympians of All Time?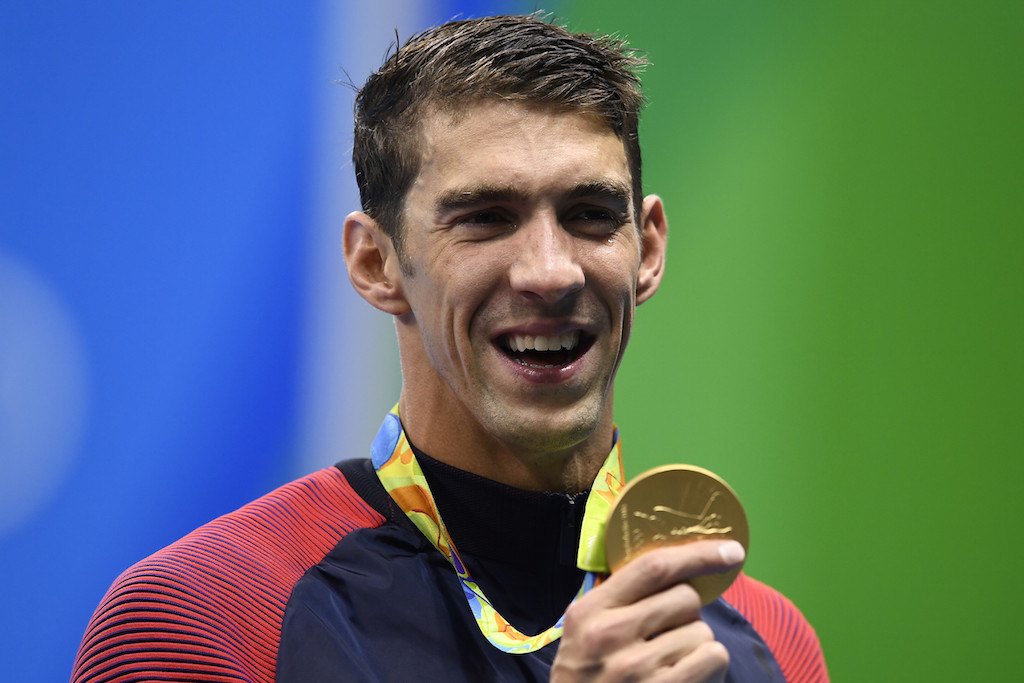 Coming into these 2016 Rio Olympics, we had no idea what to expect. We were well aware of the multitude of issues surrounding the site itself, yet for some reason, we felt relatively optimistic. These Summer Olympics had the potential to be special — then again, the Games always do.
No matter what some will say, the Olympic Games matter. It's not often that we're presented with an opportunity to watch some of the greatest athletes in the world, all in one location, competing with so much on the line. We believe that true greatness stems from an individual's ability to rise to the occasion on the biggest stage. This is what we're presented at the Olympics; this is what we see at these Summer Games in Rio.
We can't even begin to imagine what goes into training for the Olympics. The physical and mental strength required to stay on task. The grueling punishment that one puts on their body day in and day out. Yet, sometimes, that's the price you pay for greatness. After all, the Summer Olympics only come around once every four years. For those athletes who fall short, the ones who couldn't quite get it done, that's a lot of time to think about one gut-wrenching question: What if?
On the flip side, many athletes do their best work when the Olympics roll around. They step up to the plate, put their best foot forward, and take it to the competition. While we've seen plenty of victors throughout the history of the Summer Olympics, some athletes have taken winning to the next level. Who are these insanely decorated Summer Olympians? See for yourselves.
4. (tie) Takashi Ono
Total medals

: 13

Country

: Japan

Sport

: Gymnastics
Not only was Takashi Ono the first Japanese athlete to win an individual gold medal for gymnastics at the Olympics, he's also among the most decorated Olympians in history. Ono participated in the 1952 Games in Helsinki, the 1956 Games in Melbourne, the 1960 Games in Rome, and the 1964 Games in Tokyo. All in all, the talented gymnast finished with an impressive haul of 13 Olympic medals, including five golds, four silvers, and four bronzes.
4. (tie) Edoardo Mangiarotti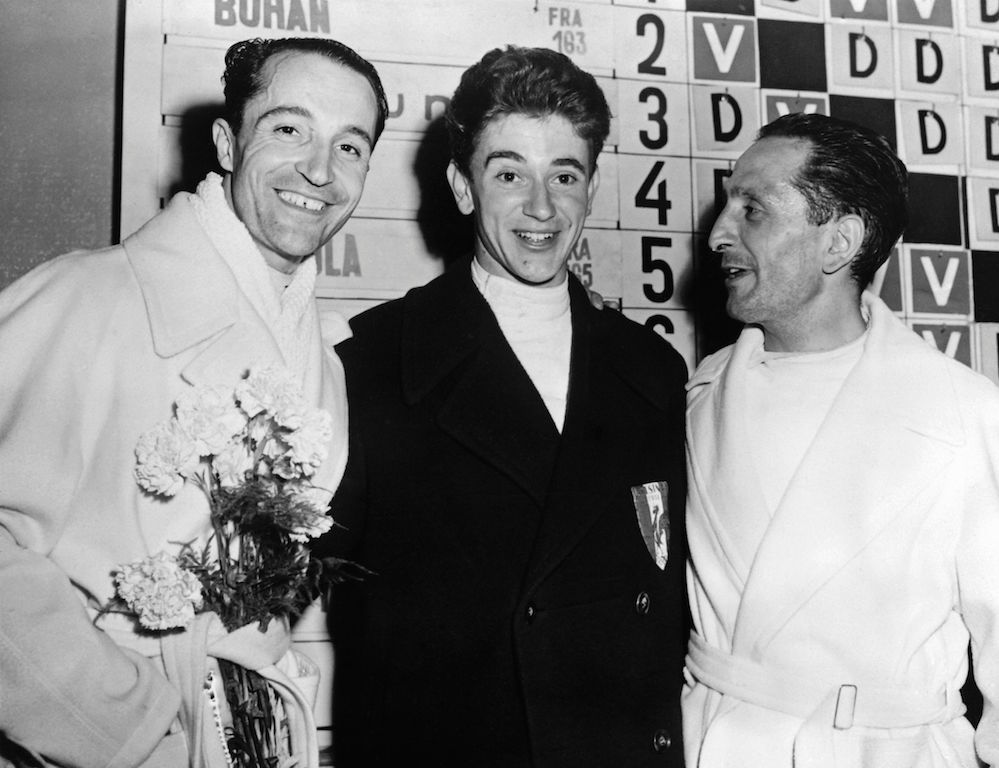 Total medals

: 13

Country

: Italy

Sport

: Fencing
We don't know much about the sport of fencing, but we do know that Italy's Edoardo Mangiarotti was beyond skilled. Spanning from the 1936 Olympics in Berlin to the 1960 Olympics in Rome, Mangiarotti found success as both an individual and as a member of the Italian team, earning a total of 13 medals over five different Olympic Games. When his career was finally over, Mangiarotti owned six golds, five silvers, and two bronzes.
4. (tie) Borys Shakhlin
Total medals

: 13

Country

: Soviet Union

Sport

: Gymnastics
Soviet Union's Borys Shakhlin took his talents to the Olympics between 1956 (Melbourne) and 1964 (Tokyo), where he earned a whopping six individual gold medals in gymnastics. Of course, if we're being truthful, that hardly scratched the surface of his total haul. Over a span of three different Games, Shakhlin won himself a grand total of 13 medals, including seven golds, four silvers, and two bronzes.
3. Nikolay Andrianov
Total medals

: 15

Country

: Soviet Union

Sport

: Gymnastics
Nikolay Andrianov started his Olympic career at the 1972 Munich Games when he was just 19 years old. At those particular Games, the Soviet gymnast took home three medals — one gold, one silver, and one bronze. As it were, he was just getting started. Andrianov competed all the way through the 1980 Games in Moscow. In the process, he earned seven gold medals, five silver medals, and three bronze medals. His 15 totals medals are the most by any male gymnast in the history of the Olympics.
2. Larisa Latynina
Total medals

: 18

Country

: Soviet Union

Sport

: Gymnastics
No female athlete has ever won more Olympics medals than Larisa Latynina. As a gymnast for the Soviet Union, Latynina brought the thunder at three different Games, participating in Melbourne in 1956, Rome in 1960, and Tokyo in 1964. By the time she called it a career, Latynina was the proud owner of 18 Olympic medals, which included nine golds, five silvers, and four bronzes. When it comes to winning Olympic medals, only one athlete has ever done it better.
1. Michael Phelps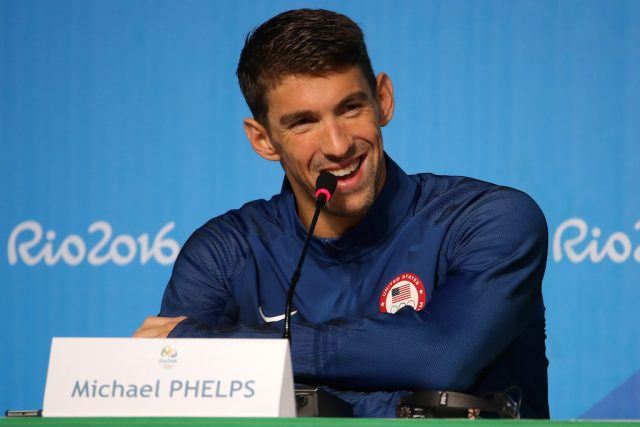 Total medals

: 28

Country

: United States

Sport

: Swimming
Michael Phelps is the most decorated Olympian in history, and quite frankly, it's not even close. Heading into the 2016 Rio Olympics, the fifth Olympic Games of his career, the American swimmer had already secured 22 career medals, including 18 golds (eight alone coming in the 2008 Games in Beijing), two silvers, and two bronzes. After winning gold in the 4×100-meter freestyle relay, the 200-meter butterfly, the 4×200-meter freestyle relay, the 200-meter individual medley, and the 4×100-meter medley relay as well as earning a silver medal — in a three-way tie — in the 100-meter butterfly in these Games, the greatest swimmer in history has added to his collection, making that 23 golds and 28 medals in all. Just as it is in the pool, folks will have a hard time catching Phelps.
Statistics courtesy of Sports-Reference.