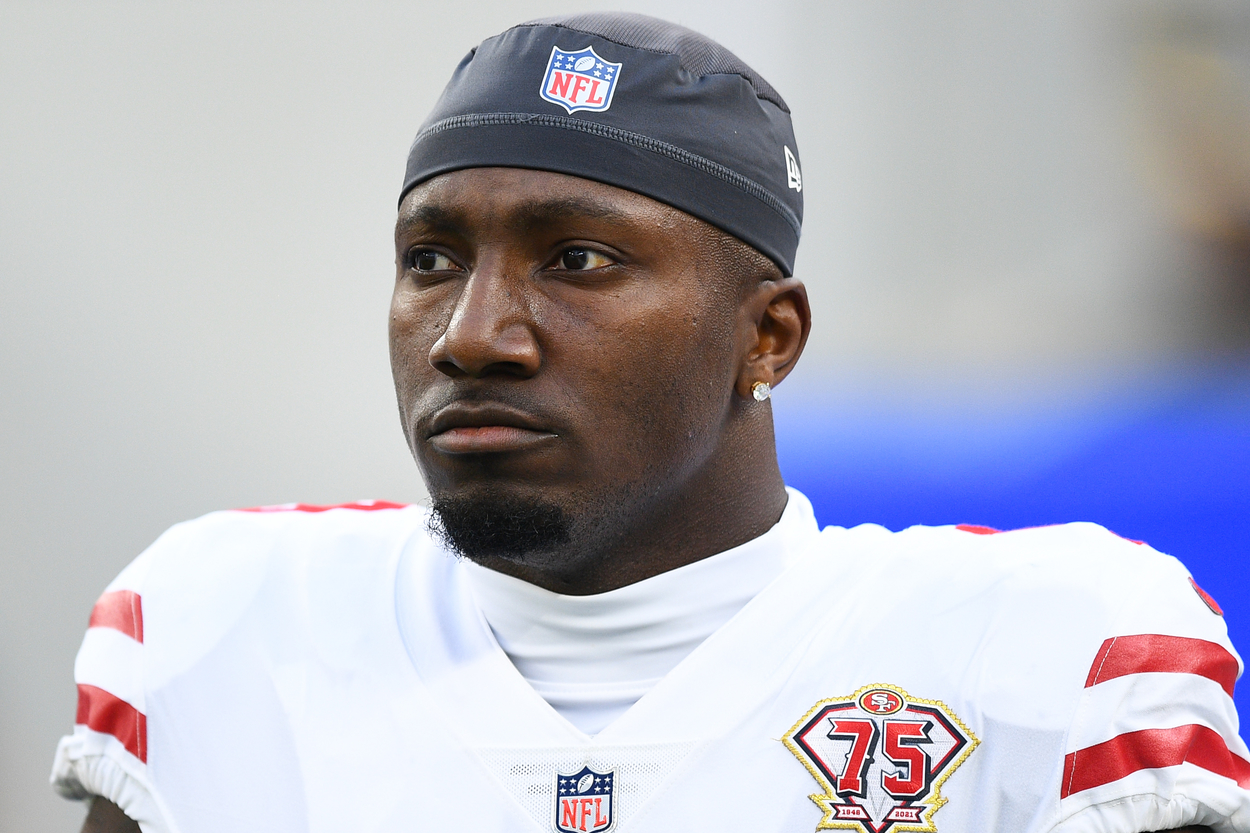 Deebo Samuel Contract Update: 49ers Star Says He's Received Death Threats as He Awaits New Deal
As San Francisco 49ers receiver Deebo Samuel seeks a new contract, he's also dealing with a recent onslaught of racially-charged messages and death threats.
One would want to believe San Francisco 49ers fans would be ecstatic about receiver Deebo Samuel's pursuit of a new contract. The 2021 first-team All-Pro selection is entering the final season of his four-year rookie contract and, by all accounts, wants to remain in the Red and Gold for as long as possible.
That news, in turn, should have 49ers fans excited and rooting for Samuel to cash in if it means sticking around. Right?
Unfortunately for Samuel, things haven't quite worked out that way of late.
49ers star Deebo Samuel said he's received death threats in recent weeks
When the 49ers drafted Samuel in 2019, they signed him to a standard four-year contract. NFL rules dictate he is eligible to sign a new deal this offseason ahead of potentially hitting unrestricted free agency next year, and the South Carolina product wants to cash in now.
Seeing as Samuel totaled 1,770 yards from scrimmage (1,405 receiving and 365 rushing) and 14 total touchdowns last season, one can't exactly blame him for wanting to, as the kids say, secure the bag before it's too late. All it takes is one injury to derail his future earnings.
Although the 49ers have publicly said they want to extend Samuel, there have been no credible reports of progression on either side. The rising fourth-year receiver has also not expressed any desire to hold out or skip offseason workouts.
However, according to Samuel, that hasn't stopped 49ers fans from going on the offensive. In a recent Instagram video, the 26-year-old addressed the social media users who have sent vile messages his way in recent weeks.
"Hey, for all y'all fans that are in the DMs, death threats and racial stuff. That don't bother me, bro. It don't. Y'all the same ones that was just hoorah-ing and 'Go Deebo,' and now y'all want to send death threats and send all these racial — all this stuff you got. It don't bother me, bro. I'm cool. I'm chilling. I'm happy."

Deebo Samuel
First off, anyone who puts any type of threat or racially-charged message in writing is a fool. If Samuel truly wanted to track some of those users down and report them to the authorities, it wouldn't take much doing — and that especially applies to the people who use their real name as their social media username.
Also, there is zero reason for 49ers fans to be frustrated with Samuel. The receiver is reportedly chasing a new deal worth $25 million per year, and he's played well enough in his first three seasons to warrant a lucrative extension. Whether or not the 49ers should pay him $25 million per year is another conversation, but much of that falls into semantics for fans like you and I.
The two most important things here are that Samuel is deserving of a new deal, and he hasn't publicly threatened a holdout. If he skips offseason workouts, fine. The problems would truly start if he didn't report on time to training camp in July.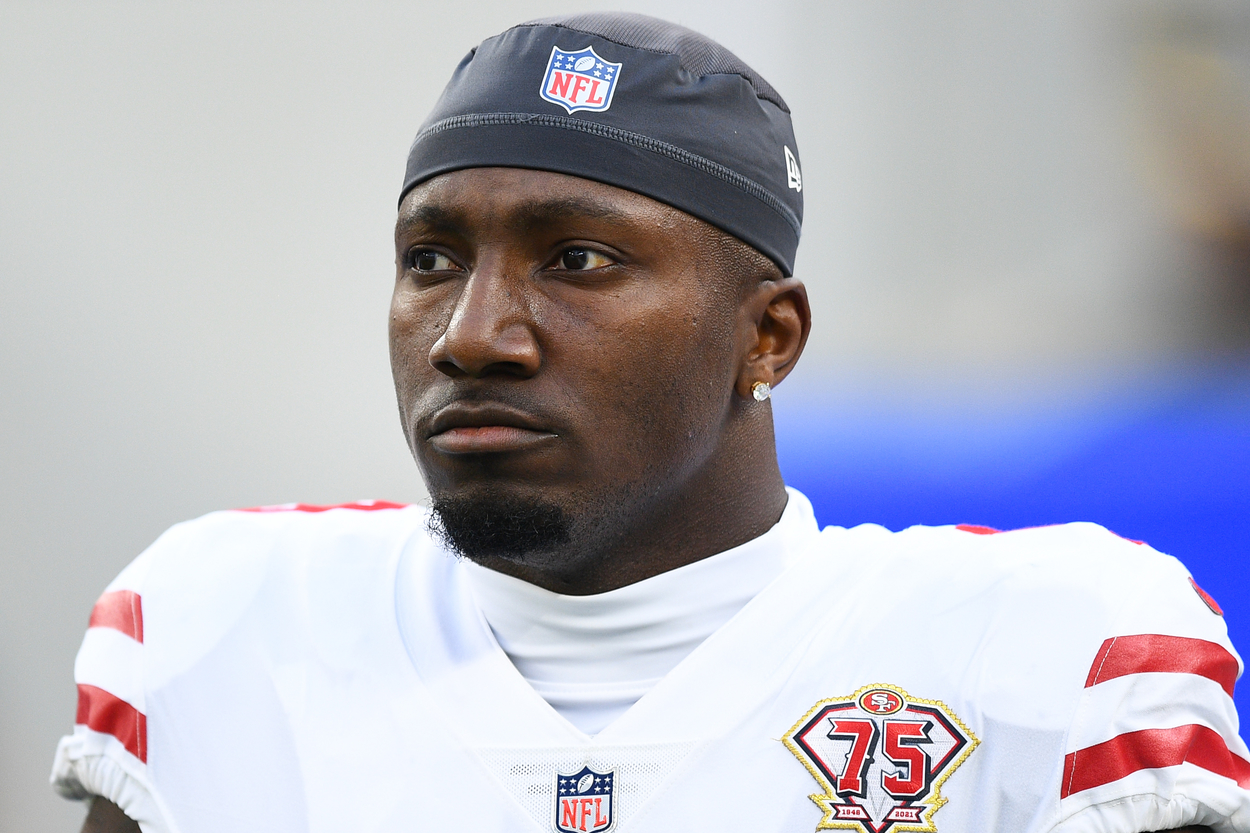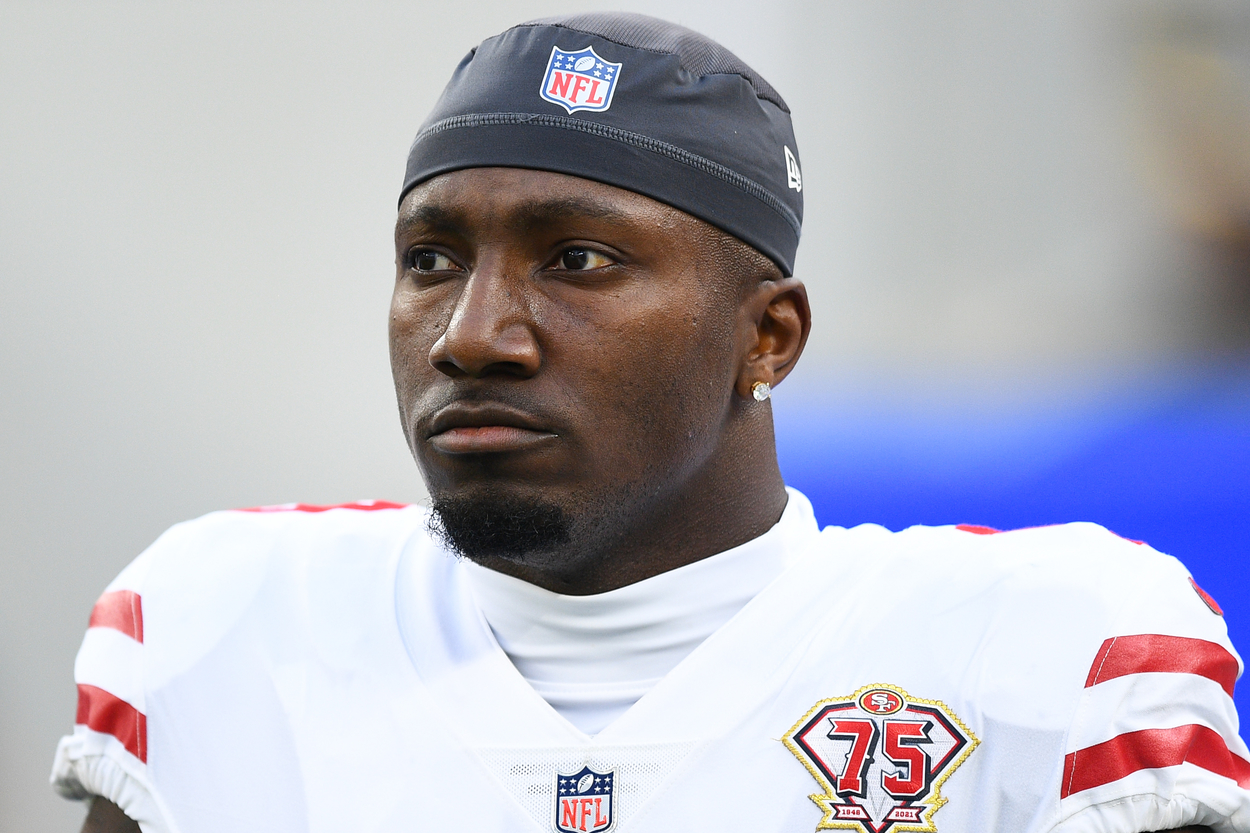 But in an instance like this, why are fans going after Samuel? To be clear, we're not encouraging anyone to wish death threats or send racially-charged messages to other people. What we are questioning, though, is why the player is earning the brunt of the frustration when he wants to re-sign with the 49ers?
Although Samuel says he's "chilling" now, the bad apple fans need to take a step back. For all we know, a continued onslaught of horrific messages could convince the South Carolina product that maybe, just maybe, he doesn't want to stay in San Francisco after all.
The lessons here? Don't send anything stupid. Be nice to people. And, if you're truly irritated about a lack of movement on the contract front, save some of that anger — and we suggest using it productively, like complaining at the bar — for the organization.
But, please, no more death threats or vile messages. Especially if your social media name is literally your legal name.
Like Sportscasting on Facebook. Follow us on Twitter @sportscasting19.