Defensive End Jim Marshall Is More Than the 'Wrong Way Runner'
It's unfair for one play to define an athlete's career, but sometimes it happens. NFL fans will always remember Jim Marshall for the "wrong-way run," but his other achievements are much less embarrassing. The former Minnesota Viking is one of the best defensive linemen of his era and set multiple league records. Like most football players, his body suffered the consequences, but Marshall's career is bigger than one mistake. 
Few plays are as dumbfounding as Jim Marshall's "wrong-way run"
The "wrong-way run" looks like something out of an inspirational sports movie about a group of ragtag knuckleheads who are completely hopeless on the field before Kevin Costner teaches them how to play as a team and live a better life — except Jim Marshall actually did this. 
The play took place in the fourth quarter of a game between the 3-3 Vikings and 2-4 San Francisco 49ers in the Niners' first venue, Kezar Stadium.  Marshall already made his presence known by forcing a fumble that gave Minnesota a 27-17 lead. And he got involved in the play again when he recovered a fumble from 49ers running back Billy Kilmer.
Marshall picked up the ball and used his highly publicized athleticism to run clean into the endzone. At the end of his 66-yard run, he threw the ball into the air in celebration. Then he realized he'd done something inexplicable. And he was the last person in the stadium to notice.
The then-Vikings' trainer and now the team's historian, Fred Zamberletti, described the crowd's reaction as one of a kind in a Twincities.com retrospective on the play's 50th anniversary. "It was like nothing I've ever heard before in a stadium," Zamberletti said. "It was like hearing a bunch of bees." Luckily for Marshall, Minnesota won the game 27-22. But the shadow of that play sticks with him.
But Marshall had a better career than that play suggests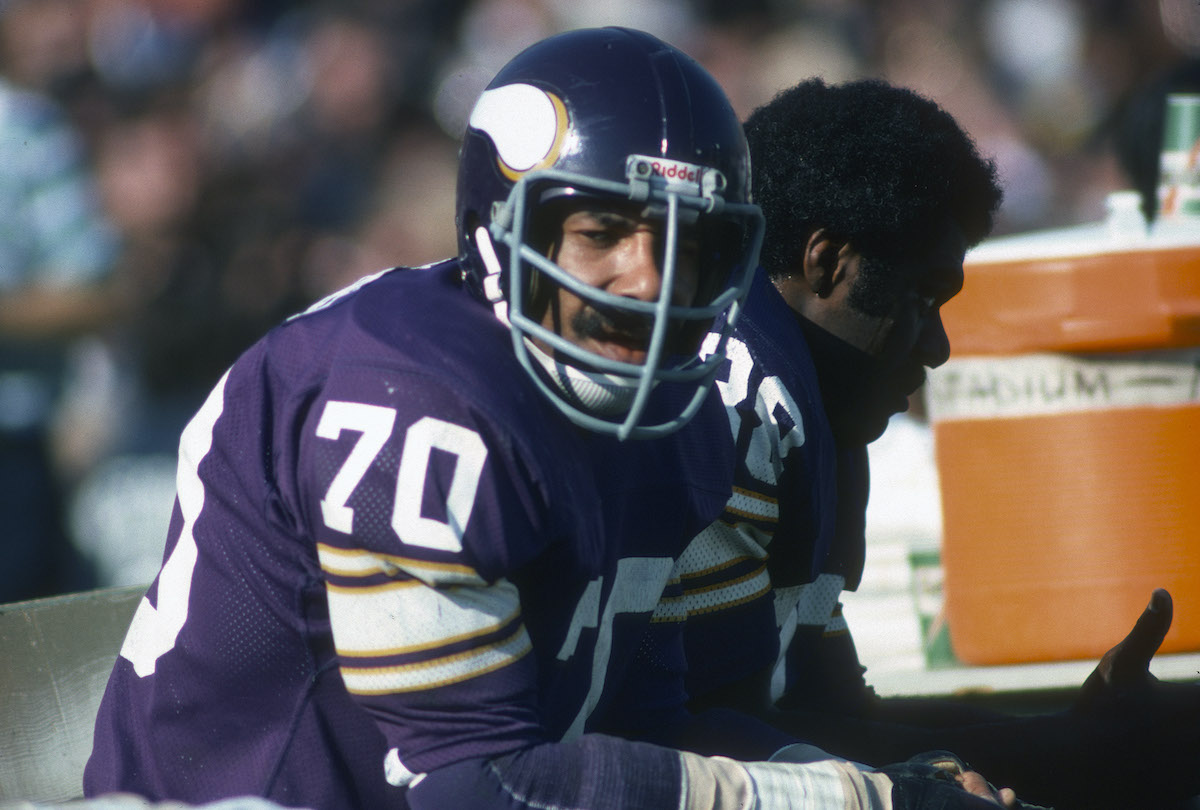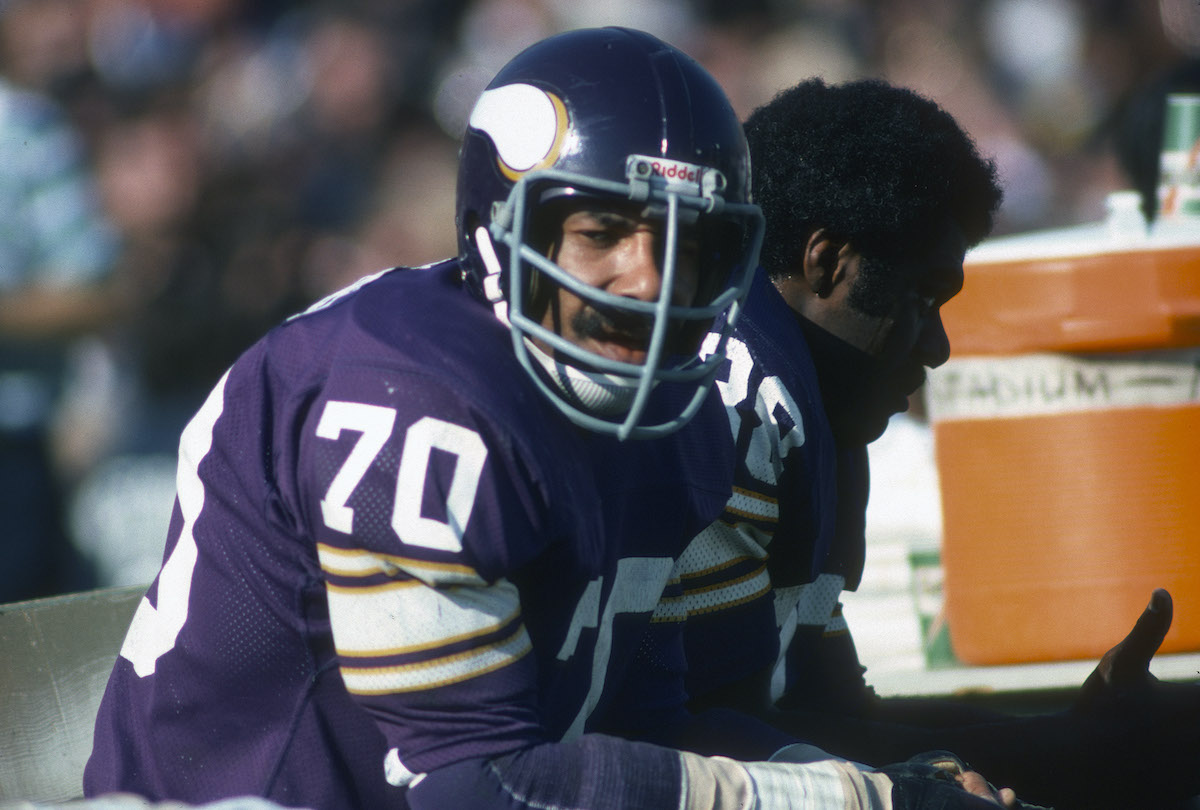 It's impossible for a play that strange to be forgotten. But Marshall did not stay in the NFL for nearly two decades without reason. After playing for the Cleveland Browns for a year, he was traded to Minnesota before the Vikings' inaugural season in 1961. Marshall became one of the enduring figures of their greatest era.
After 18 years, he was the last player from Minnesota's initial expansion team of 1961 to retire. Marshall won one championship, went to two Pro Bowls, and formed a strong partnership with Alan Page, Gary Larsen, and Carl Eller as the "Purple People Eaters" terrified opposing offenses for most of the '70s. It's not a coincidence that he was one of 11 players to appear in all four of the Vikings Super Bowl appearances in the '70s. 
Considering the brutality of the sport, Marshall's ability to avoid any serious injuries puts him in rare company. (Although he did nearly die on a snowmobiling trip in 1971.) He holds NFL records for the most complete seasons played by a defensive player (20), most consecutive games played by a defensive player (282), and the most consecutive game starts by a defensive player (270).
Marshall also ranks second in Vikings history for most quarterback sacks, behind Carl Eller. His legacy may not be known to all. But the franchise he called home understands his importance. Marshall's No. 70 is retired, and he holds a place in the Vikings' Ring of Honor. 
How has his life been since retirement?
All the injuries Marshall avoided in his playing days caught up to him in retirement. He's had multiple surgeries on his back, neck eyes, and heart. Marshall understands he's still luckier than some of his contemporaries.
He told the Minnesota Star Tribune, "My mind is sharp. I've had tears in my eyes with some of the guys I played with. It's devastating to be with a guy who you used to joke and play around with, and now he doesn't even recognize you. That's tough, man. I feel very bad for their lives and very thankful for mine."
Even after leaving the filed, Marshall stayed in Minnesota. He and his wife Susan live in St. Louis Park, and he still watches every Vikings game. The franchise has fought very hard to get Marshall into the Hall of Fame, but he still isn't in at the time of writing. The "wrong-way run" likely has a lot to do with his inability to get in, but that play should not cover up the totality of his exemplary time in the NFL.