Defensive End Yannick Ngakoue is Sitting Pretty With These 2020 Prospects
Earlier in the offseason, it seemed like top pass rusher Yannick Ngakoue would leave the Jaguars for another team. Now he'll spend at least one more year in Jacksonville after the franchise tagged the defensive end in mid-March, reports the NFL Network. It's a big turn of events for Ngakoue who seemed ready to leave in early March.
So what happened? What deal is Ngakoue getting for 2020? And what does the popular defensive end have to offer other teams moving forward?
Why Yannick Ngakoue is staying in Jacksonville
The franchise tag is used by NFL teams to keep "franchise" designated players from being unrestricted or restricted free agents. This year, NFL teams had between February 27 and March 16 to tag players set to become free agents for 2020. Players usually don't like it because it locks them into one-year contracts but offers no long-term security. 
On March 13, the Jacksonville Jaguars tagged Yannick Ngakoue and locked him into a one-year deal for $19.3 million for the 2020 season. 
Earlier in the month, Ngakoue and the Jaguars seemed headed for a deadlock in the offseason. Ngakoue took to social media and stated his intention to be elsewhere in the 2020 season.
ESPN's Adam Schefter reported later that the Jaguars used their franchise tag on Ngakoue. He noted that the Jaguars could still trade him if they wanted or needed to.
It's not the first time there have been tense dealings between the young player and the Jaguars. Last year, he sat out 11 days of training camp during a contract dispute.
What Ngakoue has to offer moving forward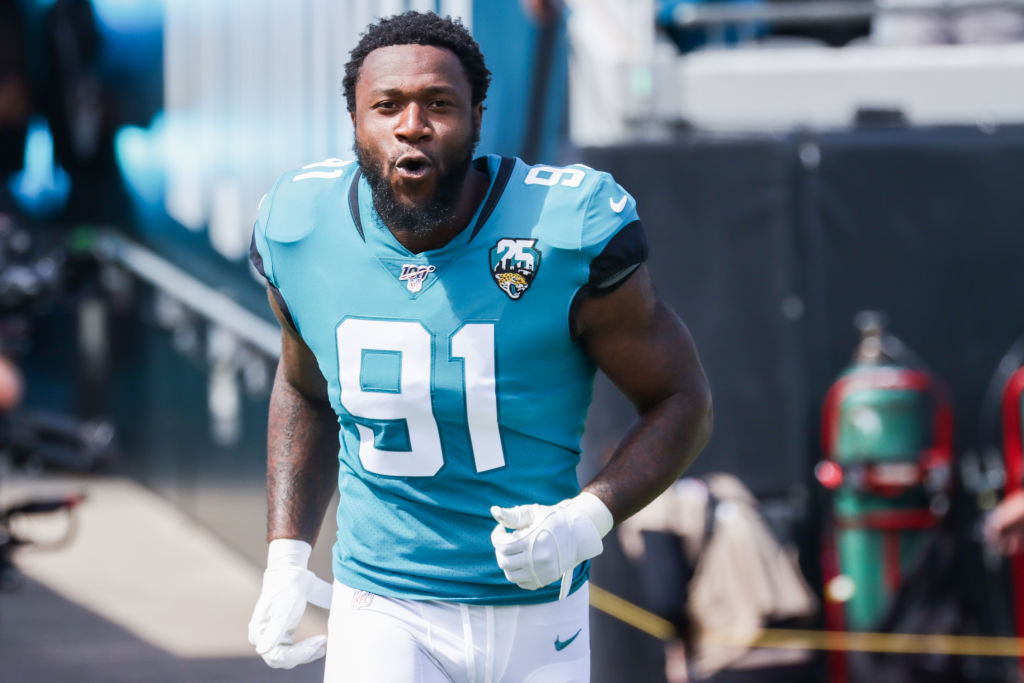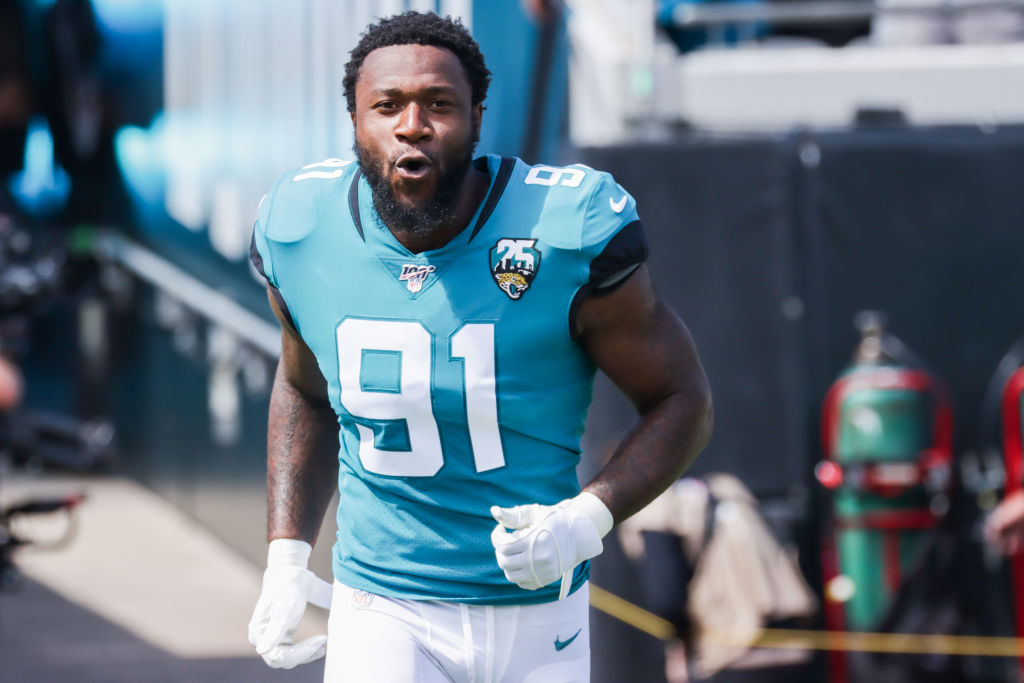 In his first four years in the NFL, the 25-year-old pass rusher has 37.5 sacks and has forced 14 fumbles. Ngakoue has eight sacks, 42 tackles, four forced fumbles, one fumble recovery, and an interception last season. And he's just now reaching his physical prime.
The 6-foot-2 and 252-pound powerhouse has a variety of rush counters that make him a serious threat to pass protectors and quarterbacks alike. There are so many ways he can take down an assignment in one-on-one situations. Ngakoue can read a nine-wide alignment and make it around tackles easily. If he even thinks the blocker has overset or is going to bail to balance the speed, he's going to use it to his advantage.
Not only can Ngakoue counter the rush, but he also can beat his opponents with finesse, power, and technique.
And Ngakoue isn't just a rush specialist. He's played 75% of the team's defensive snaps in the last three years. In 2019, he reached a career-high 80% even though he missed a game.
Ngakoue had proven he's more than durable with only two missed games so far in his NFL career. If he can stay free of injury, that will only add to his market value if he's traded or free of Jacksonville following the 2020 season.
A challenging year for the Jaguars
It would have been a huge mistake for the Jaguars to have let go of such a talented and promising player. They already made mistakes with Allen Robinson and Dante Fowler Jr. in recent years. The move to retain Ngakoue was vital.
Prior to their move to tag him, Ngakoue was looking for $22 million per season on a long-term contract according to ESPN's Mike DiRocco. The Jaguars were already in a bind for cash entering the offseason which likely played into their decision. The move buys them more time to "soothe hard feelings" from the tense negotiations of the previous year explained DiRocco. 
Ngakoue has reportedly claimed that he'll sit out until August if he's made to play under the tag in 2020. Now that's happened, it remains to be seen how things will go this season for the veteran player. Did the Jacksonville Jaguars buy themselves more time? Or do they have their work cut out for them this upcoming season?