Definitive Proof That Don Shula Is the Best NFL Coach Ever
As the NFL celebrates its 100th anniversary, we reflect on the best head coaches to ever lead a football team. There could be reasonable arguments about which coach should have the top spot. But in terms of raw numbers, it's hard to pick anyone but legendary Baltimore Colts and Miami Dolphins head coach Don Shula.
Yes, Don turned in two sub-.500 seasons. But that's the worst he ever turned in over 33 full seasons as an NFL head coach.
Why Don Shula's longevity as head coach matters
Vince Lombardi looms large. The Green Bay icon lends his name to the Super Bowl trophy. He earned the honor through 10 seasons of incredible football. Of any head coach, Lombardi still has the best playoff win rate, 90%.
Bill Walsh's innovative West Coast offense changed football so much in the '80s that it's still used in various forms today. Across his 10 seasons as head coach, Walsh turned a downright disastrous San Francisco 49ers into the best team of the era.
Notice anything? Any number in particular?
Ten. Ten years as head coach for two of the best of all time. It's impossible to say with a straight face that Lombardi and Walsh aren't heavy-hitters in any best all-time discussion. But they benefit from leaving the game well before any notable decline kicked in.
Shula set the record for Super Bowl wins, with six. Bill Belichick, blessed as he is to lead the era-defining New England Patriots, has only tied this record rather than broken it. Oh, and Belichick has yet to match Shula's perfect season with the Dolphins. So, how did this record-breaking, 31-winning-seasons coach come to be?
How Shula went from a decent player to legendary coach
As Shula prepared to transition from high school to college, he found himself at a crossroads between careers: a life in football or becoming a priest. Shula chose football.
The Cleveland Browns drafted Shula in 1951 and dropped the fledgling defensive back into a squad that went 11-1. They lost the championship game, but it gave Shula a taste of how an elite football team is run.
Unfortunately, Shula broke his jaw playing for the Indianapolis Colts in 1956. He struggled to get his game back and got waived from the team. The Washington Redskins gave him a shot for a year before he washed out of the league.
Shula spent several years assistant-coaching at various colleges before landing a defensive coordinator position with the Detroit Lions. The Colts, despite waiving him, continued to think highly of his head for the game. They offered him the head coaching job in 1963.
Don Shula's two stints as head coach
Shula's time with the Colts was a revelation. He turned the team around from a string of losing seasons, toward one that never posted a sub-.500 record during his tenure.
While Shula lost his Super Bowl bid with the Colts, the Dolphins knew he was worth the investment. After relentlessly pursuing Shula, he finally joined the team in 1970. Yes, Shula's two losing seasons were with the Dolphins. But the vast majority of his run involves consistent success.
It began with gifting the organization their first playoff appearance within a year of joining. Shula led the Dolphins to the playoffs 16 times in total. He was the guy at the helm during Miami's perfect season, punctuated by back-to-back Super Bowl championships.
Shula's prime achievement was figuring out how to apply the 3-4 defense from college play at the NFL level. It clearly worked with two different organizations.
A simple glance at his record tells the story that proves Shula's standing in NFL history. Few coaches have had or will have success on Shula's level. And none of them have done it across such a long, storied career.
Praise backs up Shula's case for the best coach ever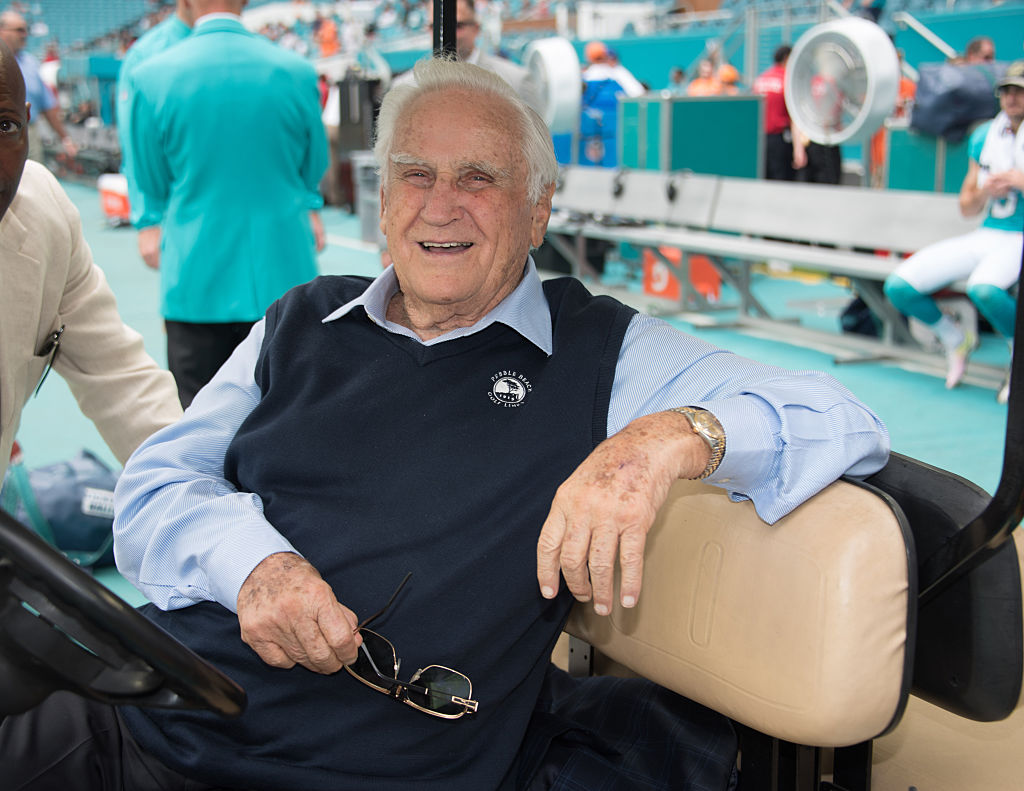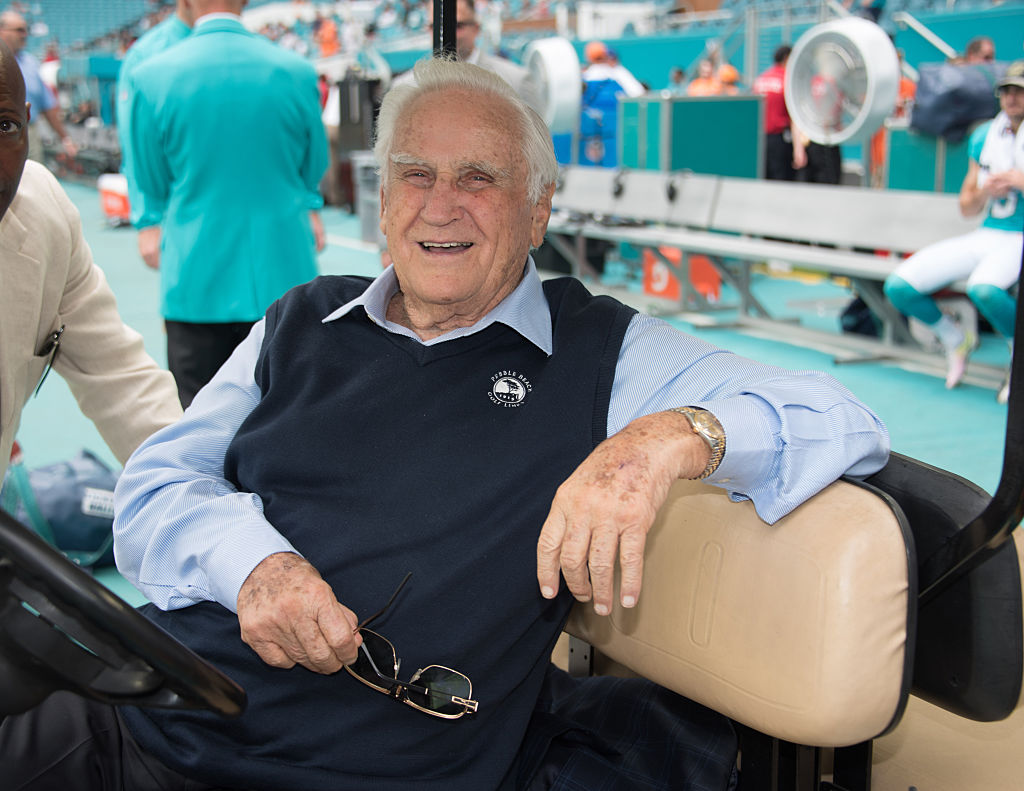 Bob Griese played with Shula during his Dolphins run. He told ESPN about Shula's exacting standards: "When we lost, he'd give us hell on Monday, but on Tuesday that game was history," Griese explained. "When we won, he'd say, 'You've got to come back and do it again the next week.'"
Sportswriter Hal Habib goes for the jugular in his USA Today column on Shula. "Bill Belichick will never be in the same class as Don Shula no matter how many games he wins," Habib wrote. It doesn't get more clear than that.
Don Shula's Colts, and especially his Dolphins, brought each city the one thing that matters: wins — 347 of them. And he did it with hapless teams turning in losing records, without wiping out the team and starting again. That is the making of the greatest NFL coach of all time.
Follow more updates from Sportscasting on our Facebook page.