Deion Sanders Enjoyed His CBS Sports Tenure, Save His on-Air Feud With Boomer Esiason: 'It Wasn't an Act and It Wasn't Fun'
Deion Sanders was quite good as a sports broadcaster after his playing days wrapped up. It should come as no surprise – whether he was trash talking other players on the field or giving interviews off of it, Prime Time was always good for a choice quote or two. However, when he was an NFL TV analyst, there was one other former pro athlete he didn't get along with very well.
Here's the story of the on-air feud Sanders had with former quarterback Boomer Esiason – one that was very real.
Deion Sanders moved from the field to sports broadcasting on CBS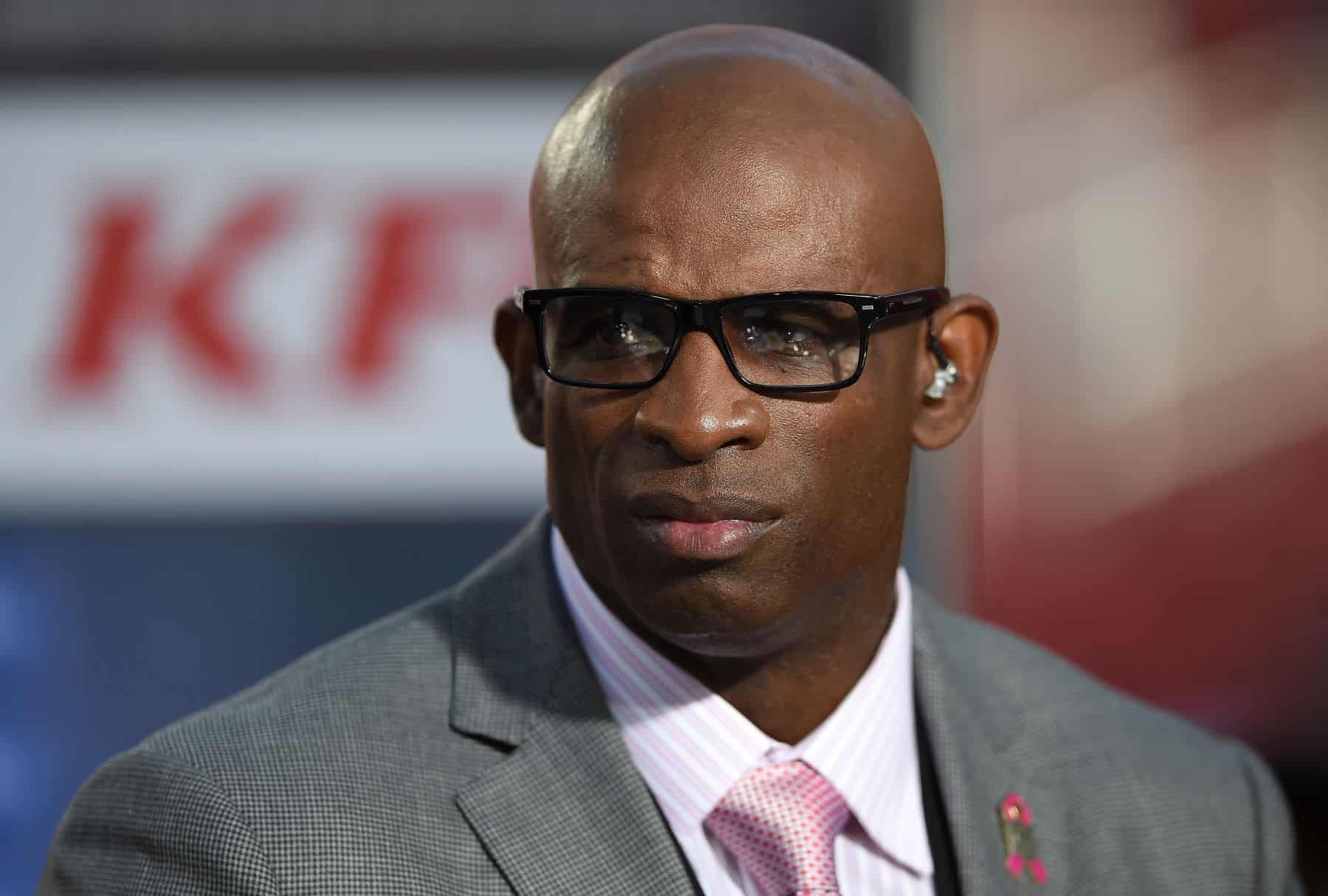 Anyone who followed Deion Sanders during his playing days knows how outspoken he could be. He never shied away from giving his opinions on any number of topics. While he talked a lot of trash on the field, as a Hall of Fame football player, he could certainly back it up.
After a storied career that included stints in Atlanta, San Francisco, Dallas, Washington, and Baltimore, Sanders moved to sports broadcasting. While he'd later move to the NFL Network, he started with CBS. He was one of the panelists on the network's NFL Today program. In this role, he provided pre- and post-game analysis, as well as commentary during halftime of games. 
Sanders wasn't the only respected former player on CBS. Hall of Fame former Miami Dolphins quarterback Dan Marino was also there. Sanders would also cross paths with Esiason, with sometimes explosive results.
The feud between Sanders and Boomer Esiason explained
According to Pro Football Talk, the major disagreement Deion Sanders and Boomer Esiason had was when the analysts on NFL Today were reacting to a 60 Minutes piece about the gifted but beleaguered former linebacker for the New York Giants: Lawrence Taylor. A brilliant defensive player during his career, Taylor was also known for being troubled off the field.
Esiason reacted harshly to the piece, criticizing Taylor for his words and conduct and stating, "This is not the NFL that I played in." Sanders took offense to this, pointing out that many players from that era weren't necessarily perfect. "I did a lot of things that I'm not proud of. And I admit to it," said Sanders, adding,  "I'm so fortunate to sit up here with guys that never done anything wrong."
According to an article from Chron, the disagreements weren't manufactured to make better television. They were legitimate. Esiason said it "showed that we are completely different people from completely different walks of life who see the world in completely different fashion."
Sanders disagreed with comments that the feud was generated for TV. "I don't make anything up. I'm honest. My opinions are genuine," he said. "We go at it, but we must respect one another's opinion."
What Deion Sanders is up to now
In 2004, Deion Sanders left CBS. According to an ESPN report, the former star cornerback wanted a considerable bump in pay. He would later be replaced by former Broncos' tight end Shannon Sharpe.
Sanders moved to the NFL Network, where he joined Rich Eisen, Steve Mariucci, Michael Irvin, and others in providing analysis for their NFL coverage. However, his current role isn't as a broadcaster. Sanders has moved to the world of college football, where he's the head coach for the Jackson State University Tigers. 
Jackson State isn't a national power, but Sanders is doing his best to put the HBCU program on the map. According to Sports Illustrated, Sanders' mere presence has helped shine a light on HBCU athletics and institutions.
It's been quite some time since Sanders and Esiason feuded, but these days Prime Time is focusing more of his energy on helping young men succeed than on squabbling with other former players on TV.
RELATED: Deion Sanders Doubles Down and Rips the NFL Draft Process for HBCU Players: 'That's Not Fair'