Deion Sanders Fires Back at Critics Who Criticize Him for Walking out of His Press Conference
Jackson State head coach Deion Sanders made headlines at SWAC Media Day when he walked out of a press conference after a reporter referred to him by his first name.
Sanders apparently felt disrespected by the reporter because he was not referred to as "Coach Sanders."
He referred to Alabama head coach Nick Saban in his comments, and Saban's reply may surprise some.
Nick Saban's response to Sanders' comments
Nick Saban has always had the reputation of a hard-nosed coach. But over the years, he has somewhat mellowed.
When he was asked about Deion Sanders' comments on reporters not addressing him by his first name, his response might have been shocking to some.
Per AL.com, Saban didn't seem to care what he is called.
"Look, I respond to just about anything and I've been called just about everything," Saban chuckled. "It's not something that's important to me."
"I think everybody should have the opportunity to sort of make or create their expectation of how they get addressed," he added, "but it's not something that's that significant to me."
So why is this subject important to Sanders?
Does it have to do with respect? Or is a deeper issue bothering him?
More to the Sanders story
Sanders posted a video on Twitter about what really happened with the reporter who called him Deion, and it was more than initially met the eye.
Apparently, after Sanders asked him to call him "Coach Sanders," the nameless reporter called him "Deion" again, which is why Sanders got up and walked away from the conversation.
The head coach also released a statement on Twitter on July 22 about the lack of respect shown in society by certain people.
Sanders said: "We have a crazy way of trying to justifying wrong in order to feel right. My generation was raised on respect, honor, integrity & forgiveness. What happened to us? How did we get here?"
Sanders may be justified in his feelings about how he was treated. The lack of professionalism showed an approach different from how most reporters would have handled the situation.
His decision to walk away may not have been the ideal solution. He could have allowed SWAC officials to take care of the situation or just ignored the reporter's words.
Either way, cooler heads should have prevailed so this kind of incident won't happen again.
Sanders' presence helps the SWAC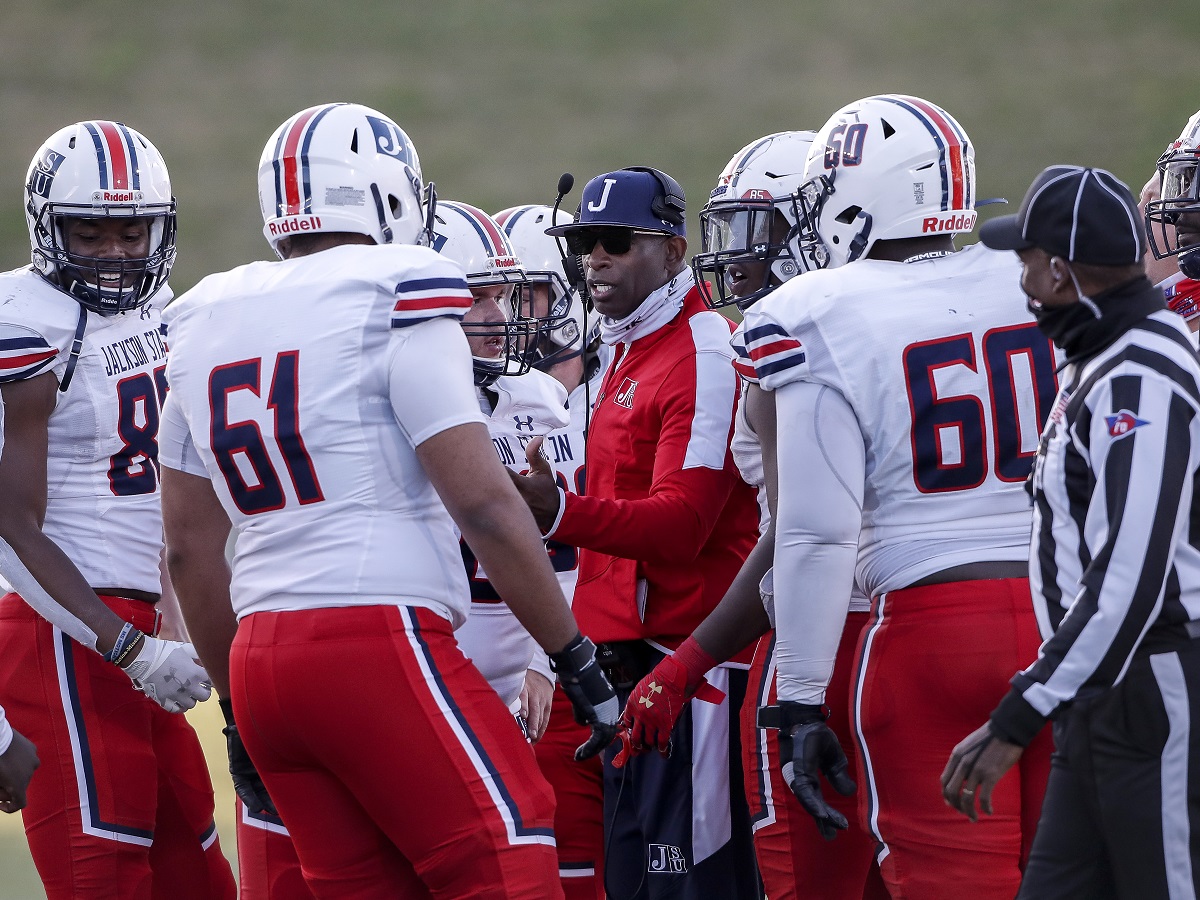 When Deion Sanders became head coach of Jackson State, the hiring made huge headlines across the country.
Here was the Pro Football Hall of Famer becoming a head coach and joining a small conference like the SWAC.
Sanders' arrival elevated the conference. JSU, for example, will now appear on ESPN and its family of networks eight times this coming season.
That may explain why Sanders feels like he deserves a certain amount of respect and recognition from the news media.
But despite all the publicity he has brought to the conference, his club only finished with an overall record of 3-3 and was 2-3 in conference play.