Deion Sanders Gave up His Wild Lifestyle When It Meant Devoting His Life to Religion
Of the greatest characters in NFL history, Deion Sanders easily ranks near the top.
Not even the flamboyant and eccentric Chad Johnson matches up with Sanders, who took Johnson's gimmicks to the next level and beyond.
Sanders lived a wild life on and off the football field. The Dallas Cowboys great and two-spot star gave all of that up, including an admitted hedonistic lifestyle, when it meant devoting his life to religion.
Deion Sanders is an NFL legend
The NFL just finished its annual NFL Top 100 list. If the league did an all-time ranking of the best players rather than last year's NFL 100 All-Time Team team, it'd be fascinating to see where Deion Sanders landed.
The 6-foot-1, 195-pound Sanders dominated wherever a team placed him, whether it was at cornerback, wide receiver, or returner.
The fifth overall pick in 1989, Sanders snagged 53 interceptions, forced 10 fumbles, recovered another 19 loose balls, and scored 10 defensive touchdowns in 14 NFL seasons.
Sanders scored six punt return touchdowns and brought three kickoffs to the house.
On offense, Sanders caught 60 passes for 784 yards and three touchdowns. Most of that production came in 1996, when he recorded 36 catches, 475 yards, and a touchdown for the Dallas Cowboys.
The 1994 NFL Defensive Player of the Year, Sanders earned eight Pro Bowl nods and six first-team All-Pro selections. Sanders won two Super Bowl rings, one with the San Francisco 49ers and another with the Cowboys, and entered the Pro Football Hall of Fame in 2011.
It is impossible to discuss Sanders' football career without mentioning his time on the diamond. Sanders hit .263 with 39 home runs, 168 RBIs, and 186 stolen bases on nine MLB seasons.
Sanders hit 14 triples and hit .304 for the Atlanta Braves in 1992, the year they lost to Toronto in the World Series. A few years later, Sanders stole 56 bases in 115 games for the Cincinnati Reds in 1997.
Sanders lived a wild lifestyle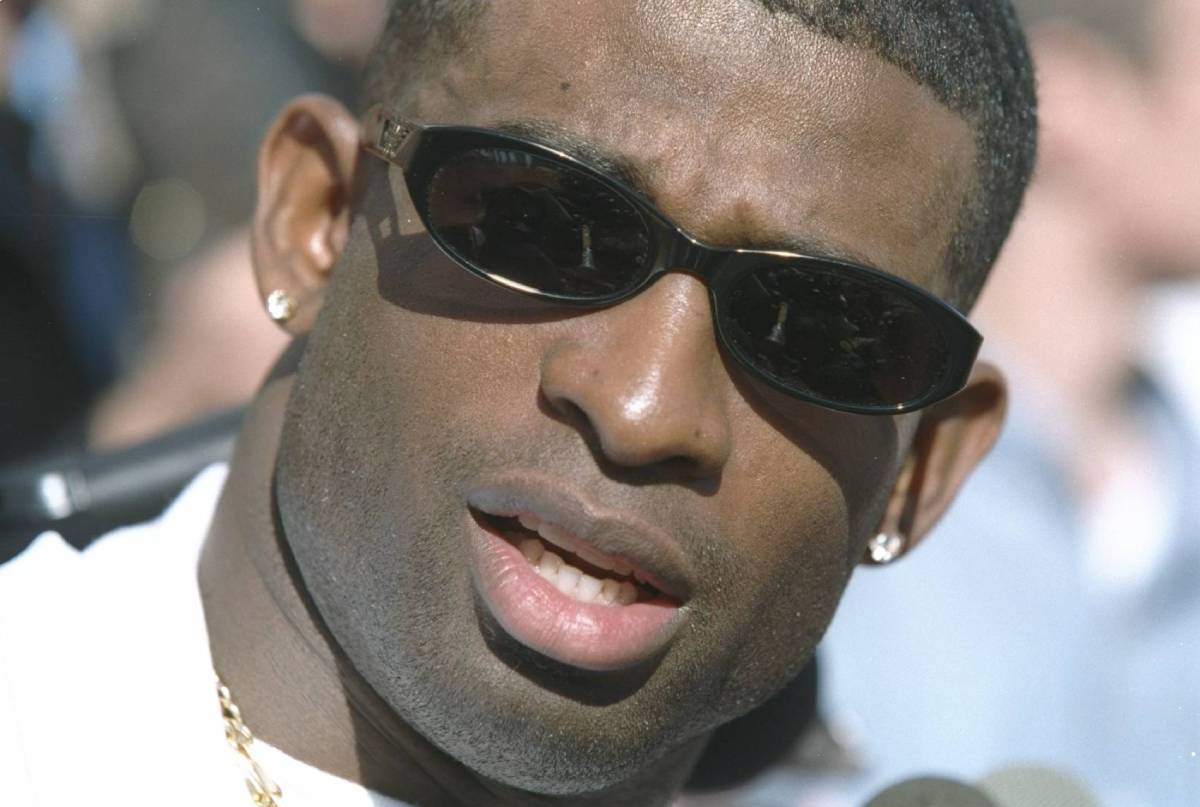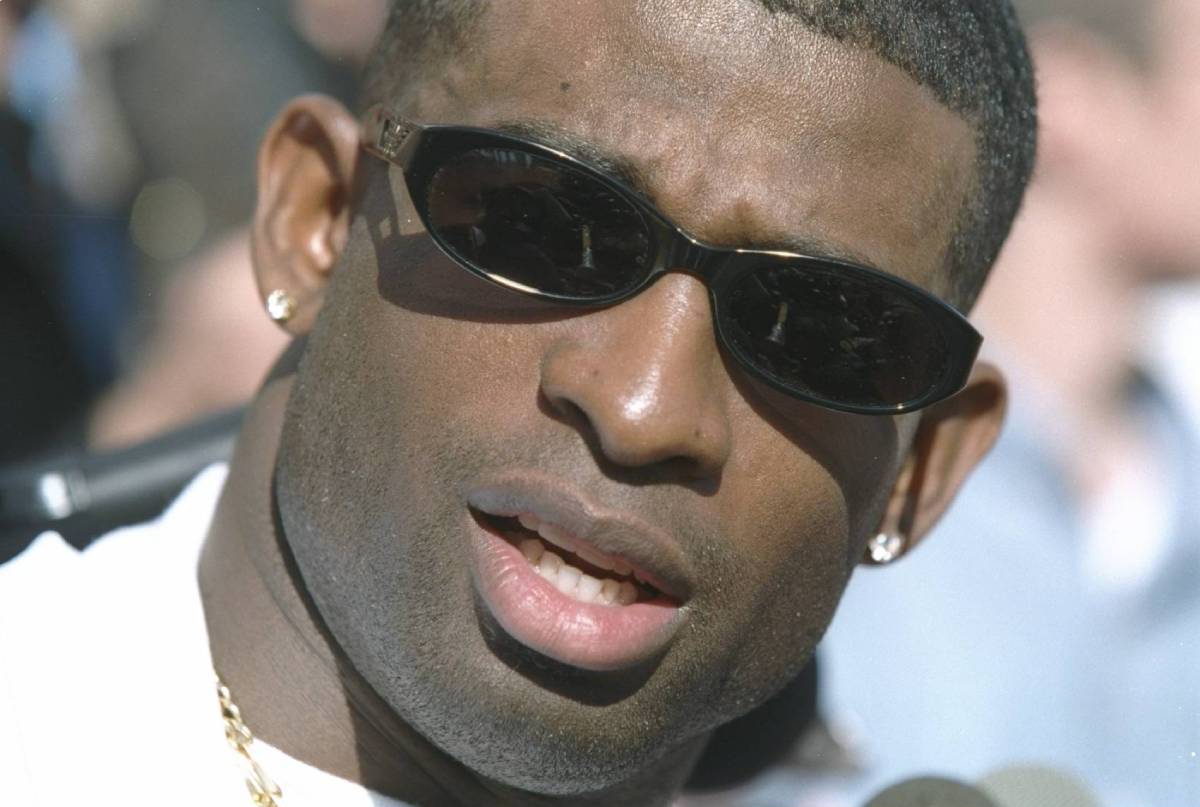 Deion Sanders was an eccentric player and the football world either loved him for it or rolled their eyes, all depending on the day.
Sanders was everywhere in his prime. He released a rap album, Prime Time, and acted in music videos. He appeared in TV commercials for everything from video games to food chains.
Sanders' lucky, game-day underwear had huge dollar signs. For his last game at Florida State, Sanders pulled up in a stretch limo and arrived in a tuxedo.
Deion Sanders gave that up when he devoted his life to religion
In 1997, Deion Sanders had it all while also having nothing.
Everything went well for Sanders on the field. But his marriage was ending and the future Hall of Fame cornerback attempted suicide.
Sanders survived after he drove his car off a 40-foot cliff. He suffered no significant injuries from the fall.
Although Sanders remained a personable figure, he gave up some of his wilder antics and dedicated his life to Christianity.
Sanders held Bible study meetings with his Cowboys teammates. The self-admitted "hedonistic" lifestyle Sanders lived vanished as he turned his attention to faith.
He later joined the Vision Regeneration Church in Dallas, a nondenominational Christian church.
In a 1997 interview with the Chicago Tribune, Sanders explained why he didn't want to hold back on expressing his religious beliefs.
"I could have stayed in the closet, but why should I hide Jesus? I don't hide my cars, I don't hide the jewelry and the gifts God has bestowed upon me … Why should I hide Jesus?"
Some things have changed for Deion Sanders, who has had one son play college football and a second who committed to play for Willie Taggart and Florida Atlantic. But his faith keeps Sanders, now 53, going strong.
How to get help: In the U.S., call the National Suicide Prevention Lifeline at 1-800-273-8255. Or text HOME to 741-741 to connect with a trained crisis counselor at the free Crisis Text Line.