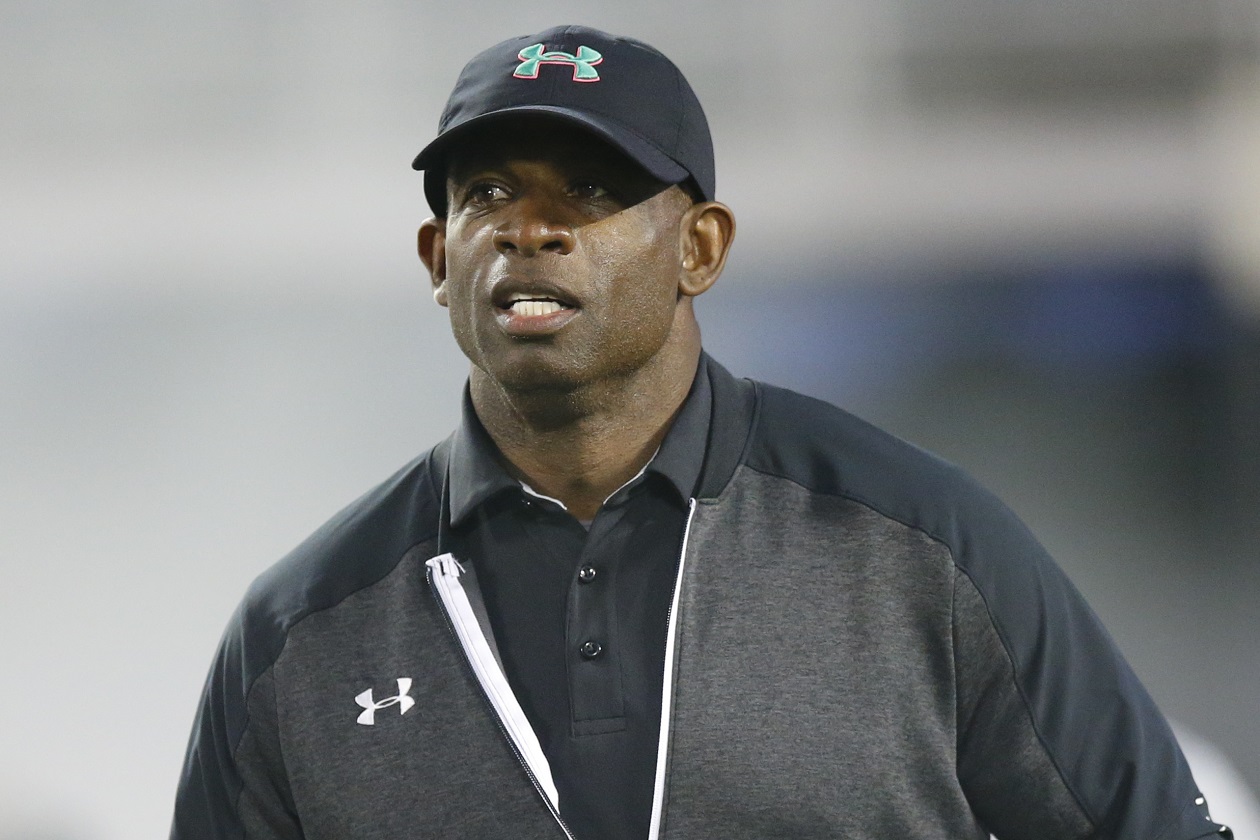 Deion Sanders Had a Perfect Start at Jackson State Until Someone Allegedly Stole His Stuff
Despite winning 53-0, Deion Sanders was pretty upset in his first postgame press conference as head coach, and for good reason.
On the face of it, Deion Sanders should have been overjoyed. His Jackson State Tigers won 53-0 in his first game as head coach. So why did he slam his fist into the table during his postgame press conference? Well, you would also be angry if someone swiped your cell phone and wallet.
Jackson State dominates the opener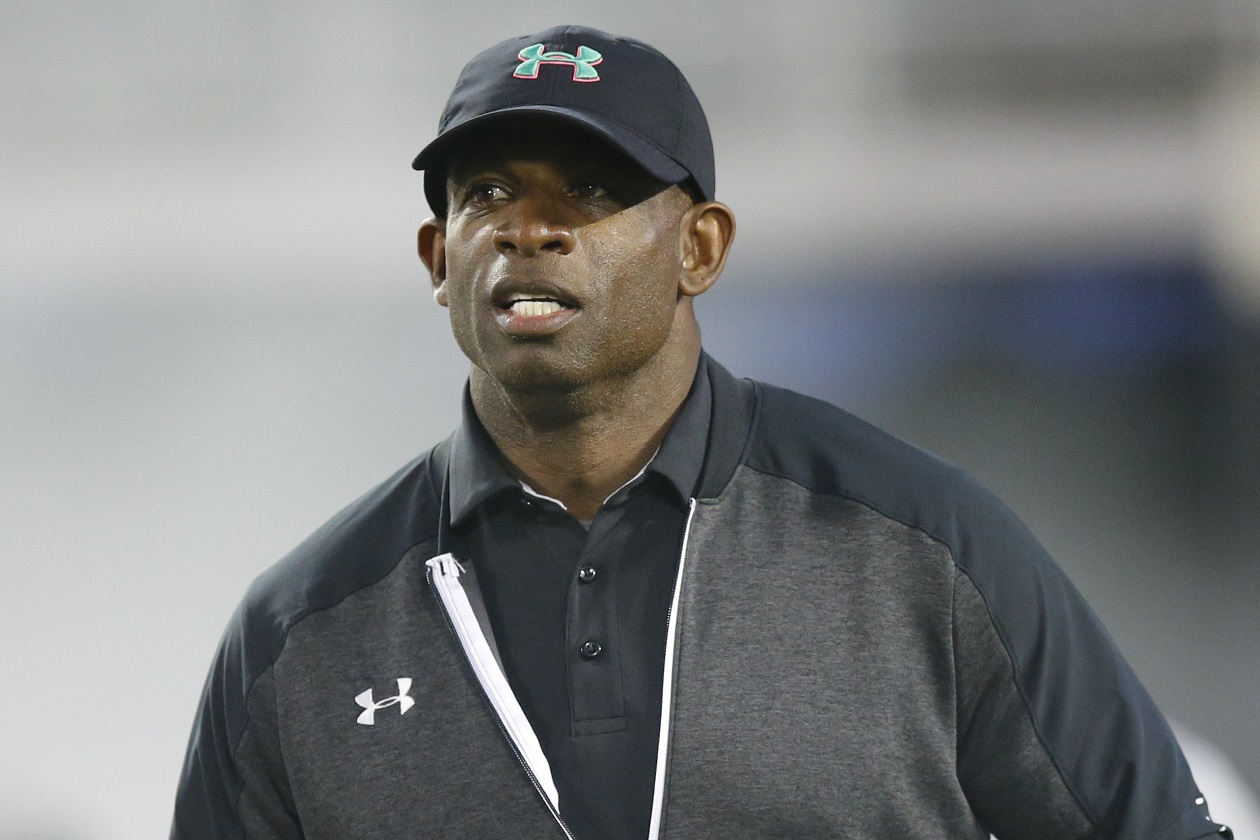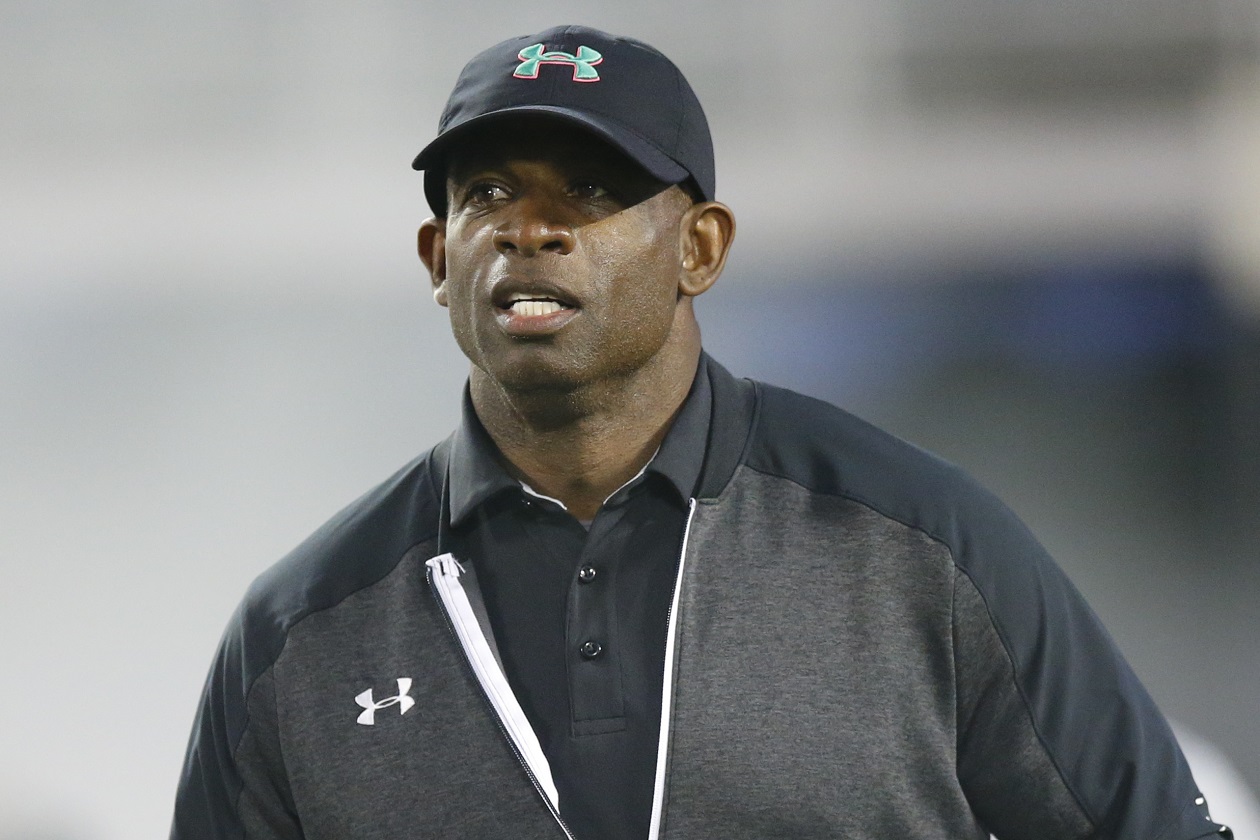 On the football side of things, Prime Time's new recruits lived up to all the hype and then some. Jackson State, from the Southwestern Athletic Conference, blew out their NAIA opponent Edward Waters 53-0 in their opening game.
The game was effectively over by halftime. Just before the break, the Tigers extended their lead to 31-0 on a four-play touchdown drive that lasted only 44 seconds. Jackson State's offense combined for 183 rushing yards, with Kymani Clarke leading the way with 92.
Deion finds it hard to celebrate
Despite the dominating win, Sanders' postgame press conference took on a furious tone. After the game, he returned to the locker room to find some of his personal belongings missing. Among the items stolen were his cell phone, wallet, and watches.
So how do you think it feels, coming back, just teary-eyed because the guys had presented me with the game ball, one of the best moments I've ever had in my professional sports career emotionally. And then you go into your locker room, your coach's office to digress, and you notice that you don't even have a phone to call your mama, call your girl, call your kids because it's been stolen.

Deion Sanders, head coach, Jackson State Tigers
According to WAPT 16, this would not be the first time Sanders has had something taken from him since arriving at Jackson State in September. Last month, someone took a boombox from his vehicle.
So was it a theft or not?
Since Sanders' press conference, there has been some confusion over whether or not this was actually a theft. A Jackson State official later told Sports Illustrated's Ross Dellenger that the items were merely "misplaced" and moved for "safekeeping".
As seen in the tweet above, Sanders wouldn't have any of it.
"Naw it was stolen but they got it back. It was stolen out my personal bag in my office and My assistant caught the gentleman in the process of stealing it but she was alone. No Miscommunication my man at all," Sanders tweeted.
Regardless, at the end of the day, Sanders' belongings have been retrieved. He can now focus on preparing his Tigers for their first conference game of the season next week, against Mississippi Valley State.