Deion Sanders' Son, Shedeur, Committing to FAU Is the Offseason's Ultimate Popcorn Headline
Shedeur Sanders intends to play college football in the same state his father did.
Sanders, the son of Florida State and NFL legend Deion Sanders, verbally pledged to play at Florida Atlantic. He is a rising senior quarterback at Trinity Christian High School in Cedar Hill, Texas.
Sanders' decision sent the college football world into a frenzy, but will he really play at FAU? Or is this a tease until he gets a better offer? Let's take a look.
Shedeur Sanders is a talented high school quarterback
RELATED: Brian Bosworth Might Be Responsible for Deion Sanders' Prime Time Persona
A three-time state champion, the 6-foot-4 Sanders passed for 3,477 yards, 47 scores and four interceptions last season.
247 Sports considers Sanders a four-star prospect. ESPN ranked him as the No. 10 quarterback for the class of 2021 and the No. 8 pocket-passer.
Sanders has completed 63.5% of his passes for 8,925 yards, 123 touchdowns, and only 19 interceptions in three seasons.
The young quarterback is the highest-rated commit in FAU history, according to 247 Sports.
Sanders' father, Deion, was a Hall of Fame cornerback. The elder Sanders, who is best known for his time with the Dallas Cowboys, also played professional baseball.
Sanders had his reasons for choosing FAU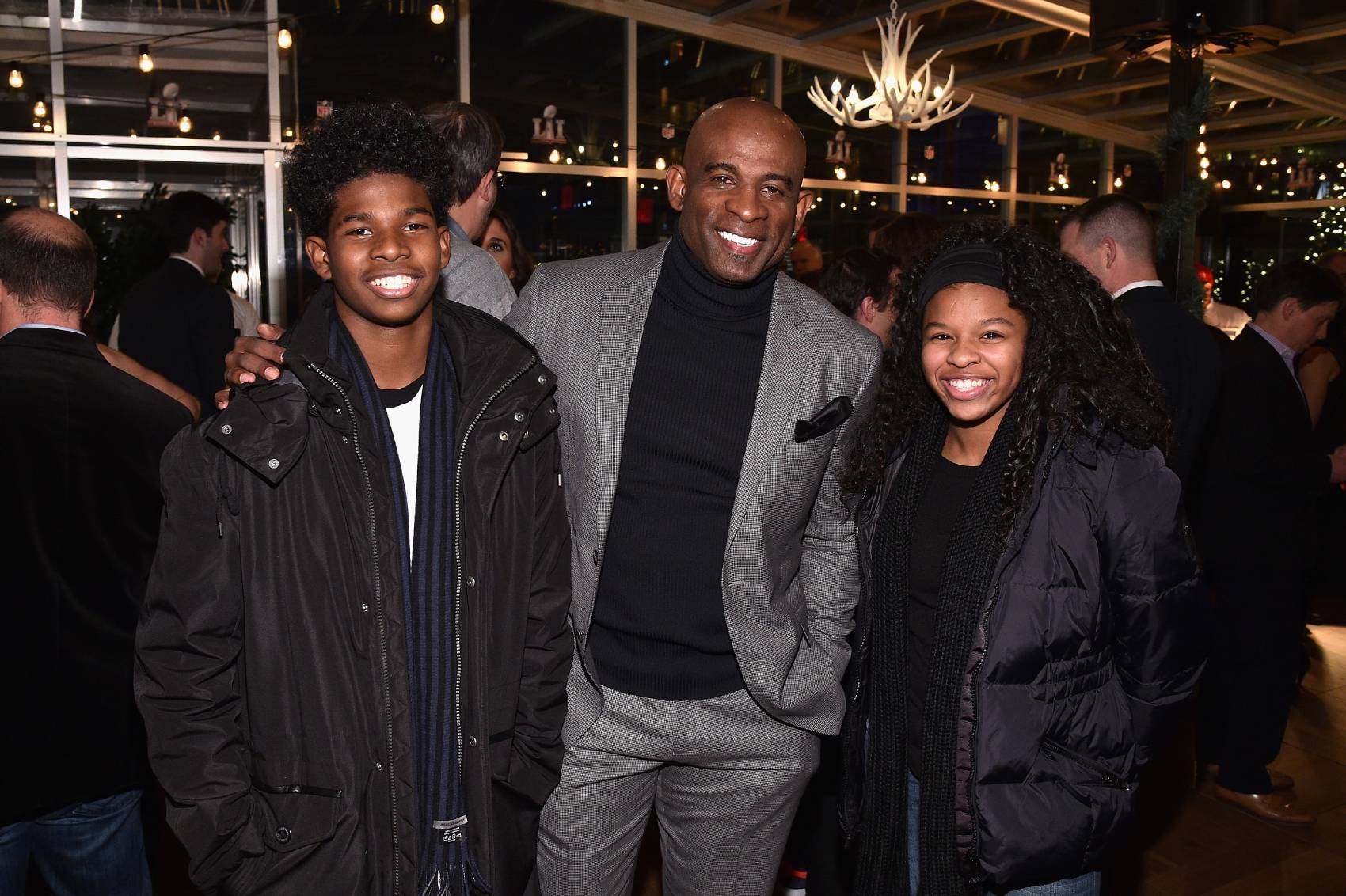 RELATED: Willie Taggart's Son Inspired FAU's Head Coach to Implement Social Changes
Although Shedeur Sanders held offers from the likes of Alabama, Louisville, and South Carolina, he chose to play college football at FAU.
That decision wasn't made for no reason. In a YouTube video announcing his commitment, Sanders explained the presence of head coach Willie Taggart made his pledge easier.
"With everything that is going on in our country, there is so much important to me. One of those things is to play for a Black head coach, one that is real to me."
Taggart is the first black head coach in FAU football history. He replaced Lane Kiffin in December 2019 after Kiffin took the same position at Ole Miss.
Shedeur Sanders choosing FAU is the ultimate 'popcorn headline'
RELATED: Kirk Herbstreit Heavily Criticized in March; Looking Clairvoyant in July
There's a scene in HBO's The Sopranos where police arrest numerous mafia members for "promoting gambling" right before the Super Bowl.
As one of the characters is put in handcuffs, he remarks the district attorney is out to make "popcorn headlines" by issuing those arrests on the eve of the Super Bowl. Before the episode ends, those same mafia members are already out on bail.
For better or worse, a high school prospect as touted as Shedeur Sanders choosing FAU is a "popcorn headline." It is great publicity for a rising college football program and a young football player who will forever be known as the son of an NFL icon.
Four-star prospects don't often commit to non-Power 5 programs — and if they do, there's a good chance they flip to another school later. Carolina Panthers running back Jordan Scarlett once committed to FAU when he was a school junior, but later withdrew his pledge because he felt he would "need to carry the team."
Scarlett instead played college football at Florida.
FAU sent four-star defensive lineman Keith Bryant and one of his high school teammates home when coaches felt they didn't take his 2013 visit seriously, according to the South Florida-Sun Sentinel.
Those stories each received national publicity the same way Sanders' commitment did.
Shedeur Sanders said all of the right things about picking FAU. But until he signs his letter of intent and arrives on campus, this is nothing more than a popcorn headline and great attention for an underappreciated team.