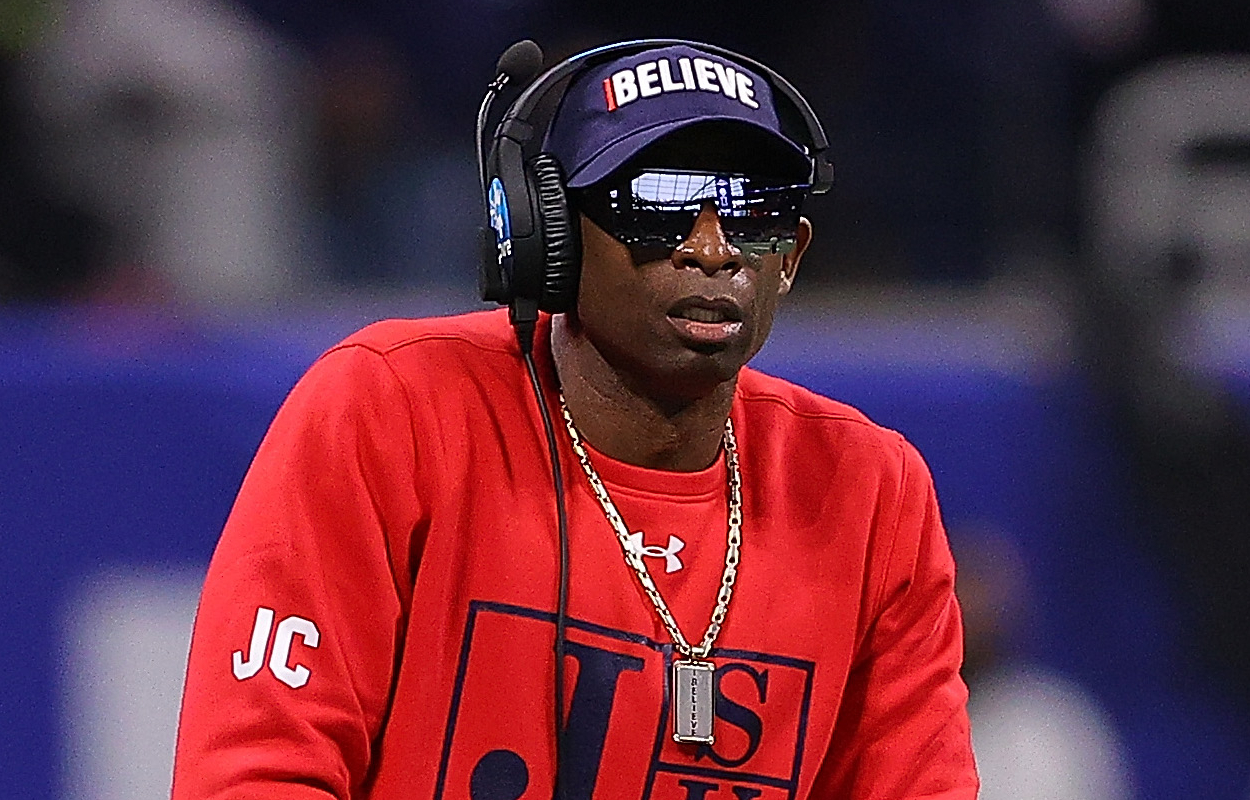 Deion Sanders Speaks Out About the NFL's New Minority Hiring Practices
Football legend Deion Sanders didn't hold back when discussing the NFL's new minority hiring practices, and he made some intriguing suggestions in the process.
Deion Sanders tends to be, shall we say, brutally honest. In the last 12 months alone, the Pro Football Hall of Fame cornerback ripped everything from the Pro Bowl to the NFL draft process to the Dallas Cowboys' systemic issues.
When he's not busy preparing for the Tigers' 2022 season, Sanders is more than happy to discuss the NFL's latest news and trends. As one might expect, the NFL legend had plenty to say about the league's new minority hiring practices — and, as one might also expect, Sanders isn't entirely pleased with recent events.
Deion Sanders admittedly has mixed feelings about the NFL's new minority hiring practices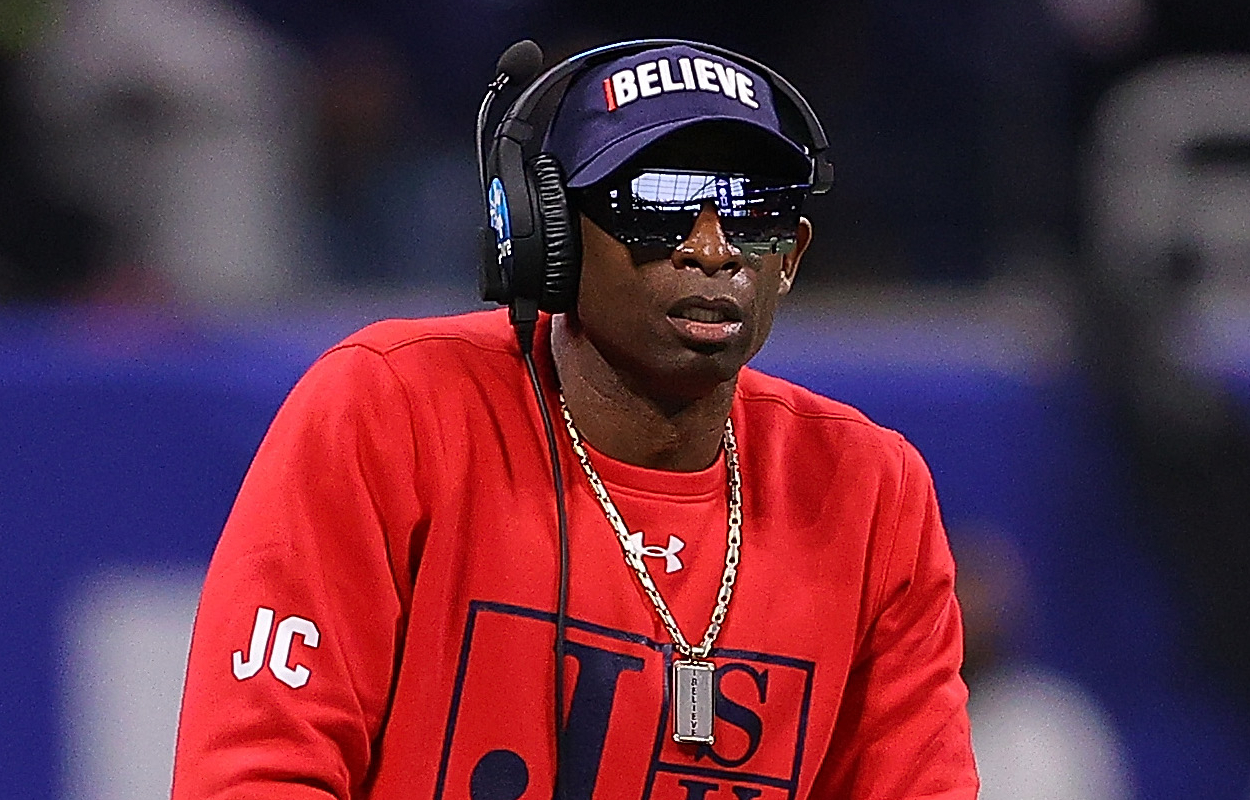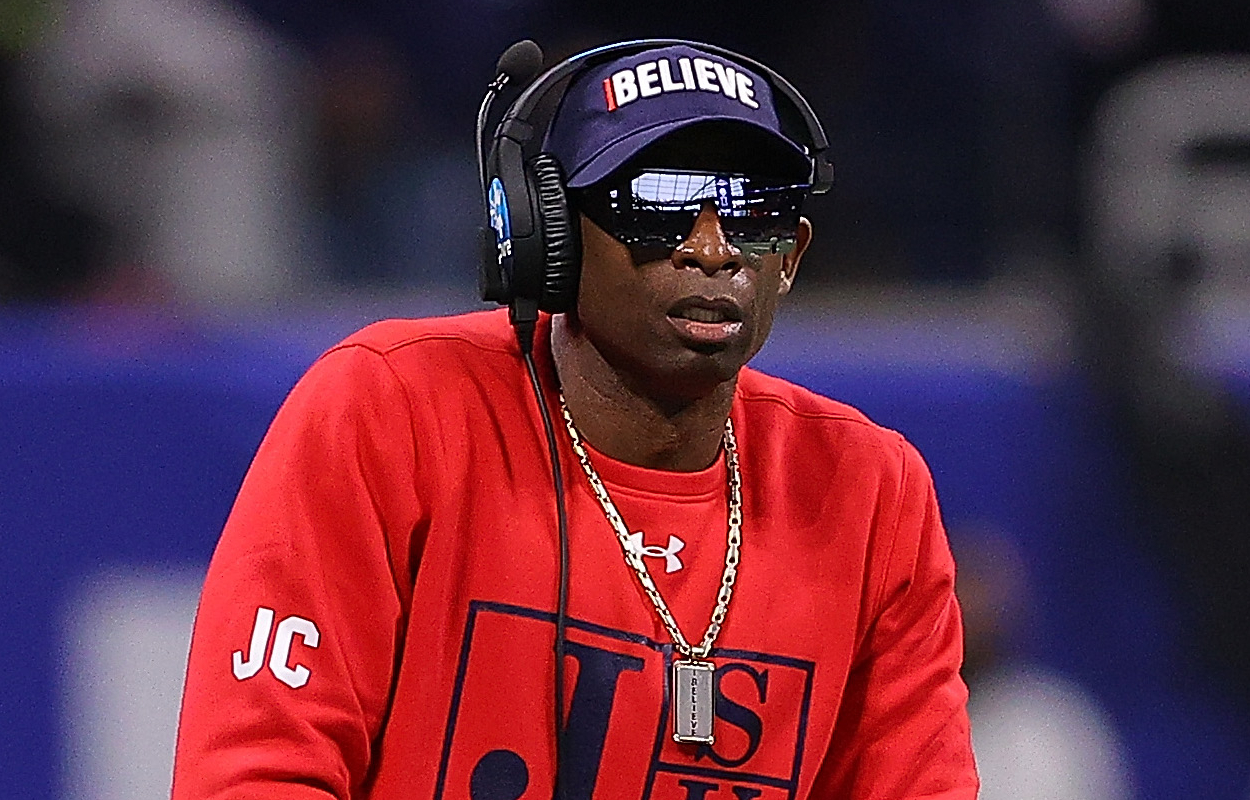 In an attempt to prove the league itself shouldn't be held accountable for white men holding 27 of a possible 32 head coaching jobs, the NFL recently introduced a new minority hiring plan. Every franchise, even those with a Black head coach, must hire an offensive assistant coach who is either a female or a member of an ethnic or racial minority.
Although social media seemingly widely praised the initiative, Sanders took a different approach. In a recent Instagram video, the 54-year-old admitted he has mixed feelings about the new rules, specifically the idea that teams are required to have a minority assistant as a means of checking a box.
"I like it. I don't know if I love it, but I like it. Because I don't like anyone forcing anyone's hand, but for opportunity, I guess sometimes we have to."

Deion Sanders
Sanders included a lengthy caption underneath the video and wrote, "We should never desire what we're not willing to give & the search for equality must be displayed at all times on & off the fields of life." He also wrote the time will come where Black people will own NFL franchises; as of April 2022, the league has never had a Black majority owner.
Only two people of color, the Buffalo Bills' Kim Pegula and the Jacksonville Jaguars' Shad Khan, are people of color. Khan was born in Pakistan, and Pegula — who co-owns the Bills with her husband, Terry — was born in South Korea.
Sanders said he wants to see college football try learning from the NFL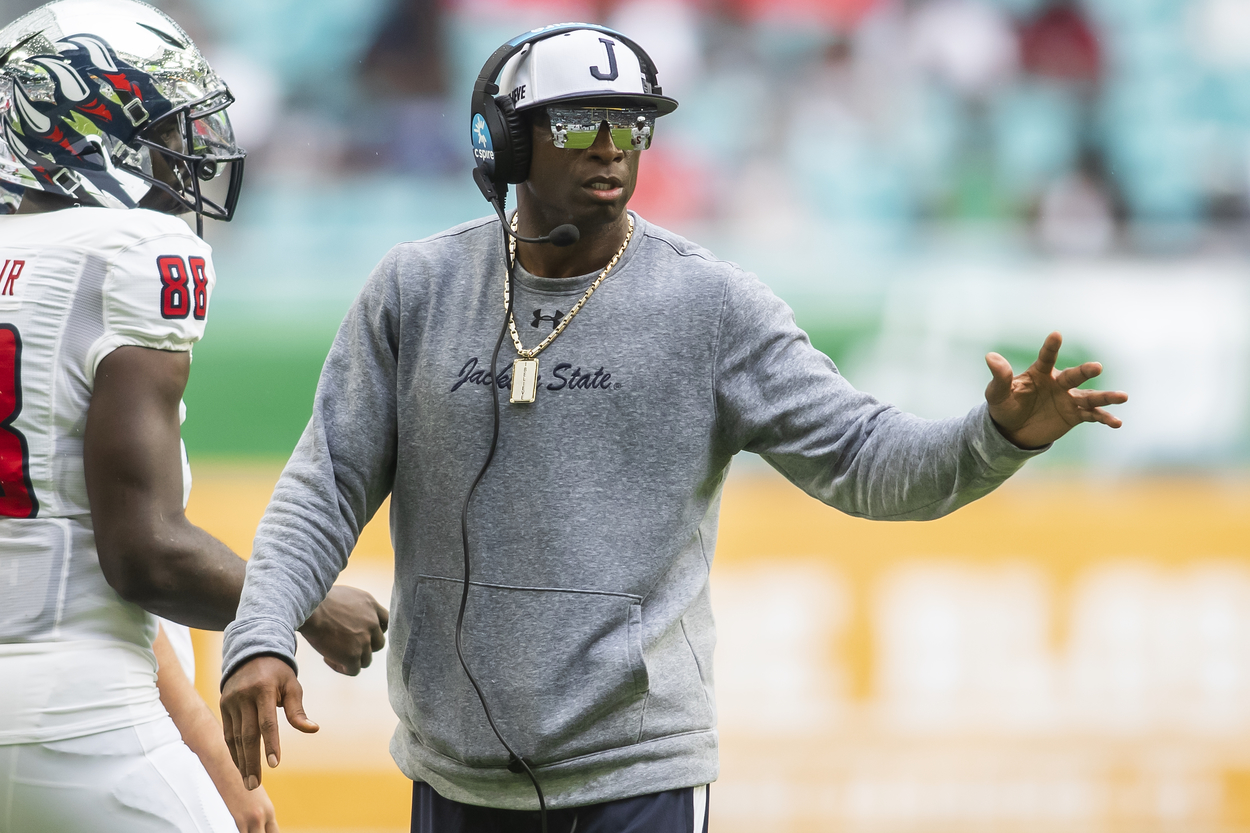 The lack of Black head football coaches isn't only limited to the NFL. According to SB Nation's Robert Binion and Mark Wood, Black coaches make up slightly more than 10% of head coaches and offensive coordinators at the FBS/Division I-A level entering the 2022 season. Barring any unexpected changes in the coming months, only 14 of 131 FBS teams will have a Black head coach next season.
Sanders, who coaches at the FCS/Division I-AA level, believes the NCAA should follow in the NFL's footsteps and add a similar rule to ensure more minority candidates have an opportunity to climb the coaching ladder.
"College football should mirror pros in all facets. Rules, the thought processes of the game, and hiring as well. Just imagine if all of college football were mandated to hire a female or a member of an ethnic or racial minority as an offensive assistant coach … that would be awesome. I would love to see this implemented in college football. I don't like nothing forced, but I'll take it."

Deion Sanders
Sanders, who is the Black head coach at a historically black college and university (HBCU), said the rule should also apply to Caucasians when they would be the minority. The third-year head coach said he's already contributing to hiring minorities because several of his staffers, including offensive coordinator Brett Bartolone and offensive line coach Mike Markuson, are white and work at an HBCU.
"We're already practicing equality," Sanders said, adding, "How can I ask for something I'm not willing to give?"
Football fans might not always agree with Sanders' commentary or personality, but he certainly has the right outlook here. In a time when more media members and football fans want to hold entities responsible for the lack of Black head coaches, perhaps the NFL and NCAA might want to call Sanders' personal line.
Like Sportscasting on Facebook. Follow us on Twitter @sportscasting19.