Deion Sanders Takes Shot at Dallas Cowboys and Chances of Contending in 2021: 'How in the World, Every Year, We Expect the Cowboys to Go to the Super Bowl'"
Deion Sanders is a bonafide Dallas Cowboys legend. However, he's still able to put away the blue-and-silver colored glasses and look at this year's Cowboys team from a subjective point of view.
Appearing on a recent episode of First Take, the Hall of Fame defensive back commented on the Cowboys' 2021 outlook and how he doesn't view them as a realistic Super Bowl contender.
Deion Sanders claims the Dallas Cowboys aren't realistic contenders
Upon being questioned about the Cowboys and what to expect out of them this season, Sanders had quite a bit to say:
"We expect a lot from Dak, we expect a lot from Zeke [Ezekiel Elliott], we expect a lot from the defense…they supposedly revamped that," said Sanders. "How in the world, every year, we expect the Cowboys to go to the Super Bowl. How in the world does Jerry [Jones] manage to do that? With all the other teams in the country right now, we're talking about the dern Dallas Cowboys."
For what it's worth, Sanders highlighted some positives about the Cowboys later on in the interview. He's a big fan of quarterback Dak Prescott, he claims Dallas will win 10 games this year, and he ultimately believes they'll win the below-average NFC East and make the postseason.
However, Sanders mentions that winning the NFC East isn't that big of an accomplishment and that Dallas will be quickly eliminated from the postseason should they make it that far:
"I look forward to the Cowboys having a good season. I don't know about great…they'll win 10 games, I think they'll win 10 games," said Sanders. "That division is garbage. That division is horrible. So, if you win the division, what are you going to win after that? A trip to get beat down?"
"There's only about three or four or five teams that can really win it all. They [Dallas] are not one of those teams."
Deion Sanders is correct to be wary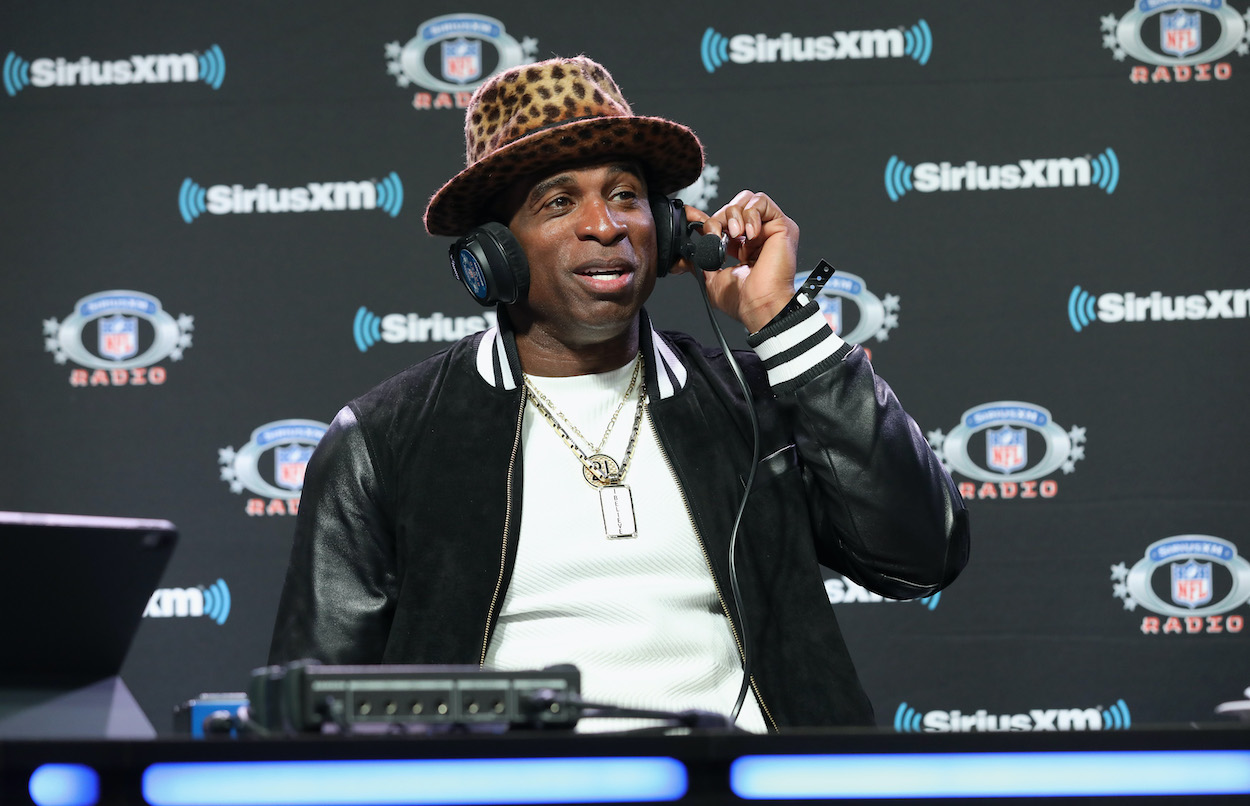 While some Cowboys fans presumably didn't like hearing an all-time great in Sanders rain on their parade before the preseason has even concluded, Sanders makes strong points.
The Cowboys are set up to be a good team in 2021, but not a great team.
The NFC East is currently the worst division in football which should help the Cowboys stack up several easy victories. However, Dallas has their own respective issues to worry about. Mike McCarthy delivered a lackluster performance in his debut season as head coach, and there are still questions surrounding the health of Prescott's shoulder.
The Cowboys will be in incredibly rough shape should Prescott miss any game-time this season.
All eyes are on Cowboys owner Jerry Jones
This isn't the first time a diehard Cowboys supporter has expressed a lack of confidence in the team's immediate future. Skip Bayless went after owner Jerry Jones following a recent episode of Hard Knocks, stating that he is one of the larger issues in the organization.
Should the Cowboys fail to make a deep postseason run in 2021, the cries for Jones to secede power will only grow louder.
Like Sportscasting on Facebook. Follow us on Twitter @sportscasting19.