DeMar DeRozan Is Ready to Silence Doubters After Spurning Hometown Lakers for the Bulls: 'Since I've Been in the League, I've Had Motivation After Motivation'
DeMar DeRozan might otherwise have had the chance to win an NBA championship with his hometown Los Angeles Lakers, but he'll instead focus on uplifting a struggling Chicago Bulls franchise.
DeRozan joined the Bulls on a three-year contract for just under $85 million as part of a sign-and-trade with the San Antonio Spurs. Chicago's franchise has been mired in mediocrity in recent seasons, but DeRozan is determined to help the new-look Bulls prove the doubters wrong and make waves in a crowded Eastern Conference.
DeMar DeRozan was linked to the Lakers
The linkage between DeRozan and the Lakers seemed endless, and for a good reason.
DeRozan grew up a Laker fan in Compton, California. He idolized Kobe Bryant and starred at USC before being drafted into the NBA. The Lakers were targeting impact players after a first-round exit, and DeRozan's playmaking and midrange scoring surely appealed to LA.
Brad Turner of the LA Times reported DeRozan and former Toronto Raptors teammate Kyle Lowry had an interest in signing with the Lakers. Turner also noted that DeRozan would be willing to take a pay cut to join his hometown team, though there was a lack of clarity about how significant the pay cut would be.
The Lakers faced financial challenges entering the offseason. Those challenges only grew after LA took on Russell Westbrook's contract. Ultimately, the limited flexibility prevented the Lakers (and the crosstown rival Clippers) from landing DeRozan. The four-time All-Star netted a more suitable deal with the Bulls and will now try to silence his critics in the Windy City.
DeRozan is not concerned about "fit" with the Bulls
The reaction to Chicago's big move for DeRozan included a confusing mix of praise and scrutiny, which fits his billing as a polarizing star.
DeRozan should make the Bulls a better team. He is one of the more underrated creators in basketball and a throwback midrange scorer. He also gets to the foul line (7.2 free throws per game), which is of enormous import to a Bulls team that ranked last in free-throw attempts last season.
However, the inconsistent perimeter shooting and usage rate also prompt questions about how DeRozan fits in Chicago. The contract valuation amplifies those questions significantly. Despite those questions, DeRozan is not concerned with how he fits alongside Zach LaVine, Nikola Vucevic, and Lonzo Ball.
"For me, if everybody (is) on the same page mentality and wants to win, it don't matter about a 'fit,' because it's all gonna come together how it need to come together and make it work," DeRozan said, via NBC Sports Chicago. "Because at the end of the day the common denominator is winning."
DeRozan doesn't mind all the chatter. In fact, he relishes critics and doubters continuing to suggest his brand of basketball is outdated or ineffective.
"Since I've been in the league, I've had motivation after motivation," DeRozan said, via NBC Sports Chicago. "Critics. Doubters. Naysayers. This, that and the third," he said. "As a competitor, you definitely feed off it. I definitely hear it."
The Bulls will likely need to overcome their share of hurdles in what could be a crowded Eastern Conference. DeRozan's ability to make plays and help Chicago attain more scoring variety should be major keys in the team's quest to get back to the playoffs.
DeRozan is looking for his first NBA championship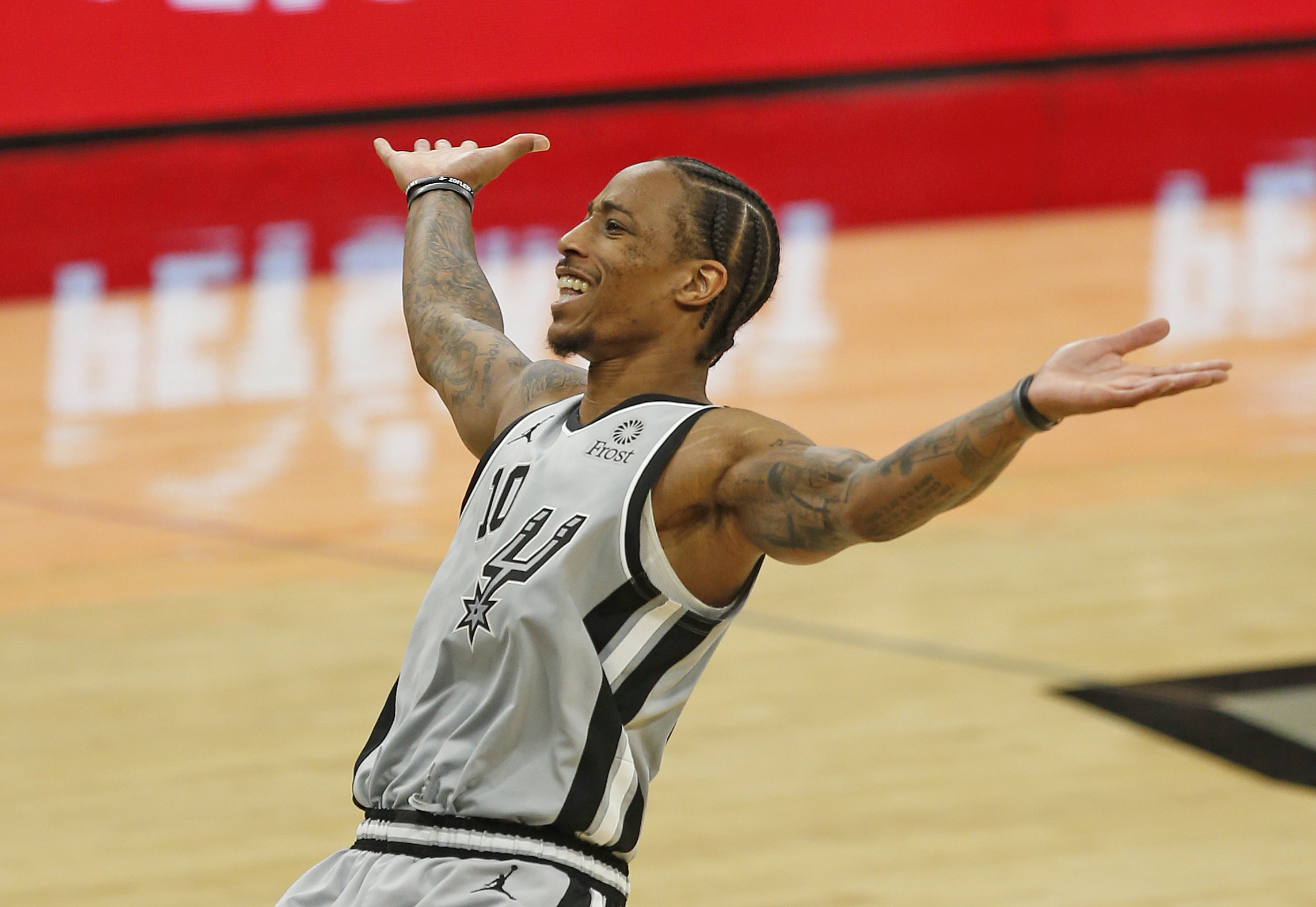 DeMar DeRozan is still searching for his first NBA title. Can he get it with the Bulls? That figures to be a long shot, despite all the additions Chicago made during free agency.
Chicago is primed to see year-over-year improvement with a full season of Nikola Vucevic and all of DeRozan, Lonzo Ball, and Alex Caruso joining the fray. Still, there will be questions about team defense and championship experience.
Not too many players on this Bulls roster would be deemed "winning" players, so to speak. Caruso won a title with the Lakers, but he's more of a depth guy in the backcourt. Vucevic and LaVine haven't had much team success, nor has Lonzo Ball during the course of his young career.
DeRozan has the most extensive playoff experience. It's imperative that he bring a winning pedigree to the table as the Bulls look to make a leap in the East.
Maybe the Compton native could have left money on the table for a better shot of winning his first ring with the Lakers. But DeRozan seems to know his worth. He's taking the more difficult path to his first title. It's always been like that for DeRozan, who constantly embraces the struggle.
Stats courtesy of Basketball Reference.
RELATED: The Chicago Bulls Have Not Boasted This Level of Star Talent Since the Days of Michael Jordan, Scottie Pippen, and Dennis Rodman