Will DeMar DeRozan Sign With the Spurs or hit the Open Market?
DeMar DeRozan is at a crossroads in his career with the San Antonio Spurs. He can opt out of his current contract after the 2019-20 season, which would put him on the market during the 2020 free-agent period. Recently, he's had discussions with the team over a possible contract extension without much luck in finding a resolution. Will DeRozan sign a long term deal with the Spurs or hit the open market?

How DeMar DeRozan came to San Antonio
DeRozan spent the first nine seasons of his NBA career with the Toronto Raptors. The Raptors drafted him with the ninth overall pick of the 2009 NBA Draft.

Following the 2017-18 season, the San Antonio Spurs got serious about trading a disgruntled Kawhi Leonard after he'd essentially stopped playing for the team due to his concerns over the team's handling of an injury. The Raptors swooped in and dealt for Leonard, shipping DeRozan to the Spurs in exchange for the star forward.

It was a devastating move for DeRozan and his teammate and friend Kyle Lowery, who'd spent years together in San Antonio. Despite his shock over being traded, DeRozan has been very good for San Antonio.

What happened during DeRozan's contract talks with the Spurs?
The Spurs seem hesitant to commit to an extension for DeRozan, and it's no surprise as to why. DeRozan is a great player, but stylistically speaking, he doesn't really fit with San Antonio's preferred system. He's not a great 3-point shooter, opting more often for mid-range jump shots. Meanwhile, the Spurs have a cadre of young guards ready to get playing time.

None of those young guards have the resume of DeRozan, who's a proven commodity in the NBA. That means the Spurs can't play them over DeRozan. But his style doesn't really gel with the modern NBA, where 3-point shooting is a premium asset.
Where do the team and DeRozan currently stand? Reportedly, nowhere close:

"According to Sam Amick of The Athletic, 'A source with knowledge of the situation says the Spurs and DeRozan have continued to discuss a possible extension, but the two sides remain quite a ways apart.'


DeRozan does have a player option for the 2020-21 season at $27.7 million, though given the free-agent class next summer seems likely to be shallow on star talent, DeRozan could be line for a major raise on the market."

If DeRozan doesn't end up with the Spurs long term, where could he go?

Where DeRozan may go if he hits the open market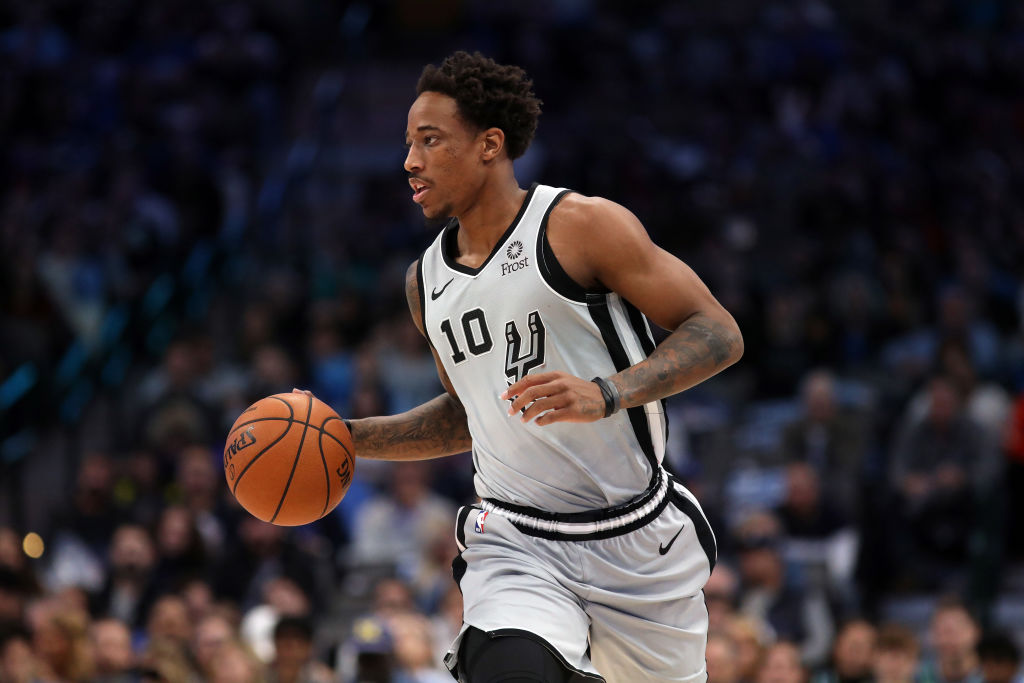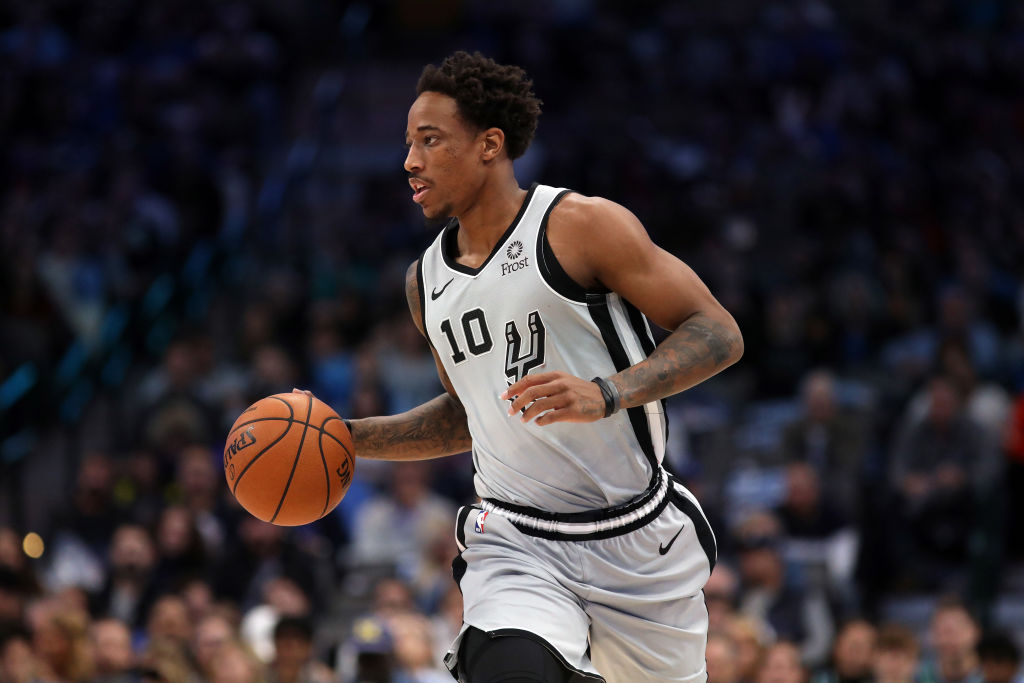 The Ringer's Kevin O'Connor reported that at least one team is rumored to be interested in DeRozan's services via trade — the Orlando Magic.
"The Spurs could always deal him sooner rather than let him walk for nothing. Multiple league sources say the Magic are scouring the trade market for scoring help and have already expressed interest in trading for DeRozan."

DeMar DeRozan has a player option for next year worth $27 million. It's hard to see him turning that down. After that, he'll be an unrestricted free agent. The counter? DeRozan is currently 30 years old. If he opts in, he'll hit free agency as a 32-year-old in a loaded free-agent class. If he opts out, he'll be 31 in a significantly less crowded free-agent market.

The best option for DeRozan if he heads for free agency? Probably the New York Knicks, for a few reasons:
They have plenty of cap room after whiffing on Kevin Durant and Kyrie Irving this offseason in free agency.
They're struggling this year and will likely look to make a splash next offseason.
DeRozan will probably be the best free-agent option available.
DeRozan is probably looking at one more big contract. His best chance to optimize it may be by testing the market this offseason.