DeMarcus Ware Just Sent Out a Stern Message About Mike McCarthy and the Dallas Cowboys
The Dallas Cowboys have looked terrible so far during the 2020 NFL season. This has led to some legendary players criticizing them. In fact, one of the most the recent ones is a Cowboys legend. That legend is DeMarcus Ware. 
Ware recently appeared on Colin Cowherd's The Herd, and, while on there, he had harsh criticism of his former team and its current coach, Mike McCarthy.
The Dallas Cowboys have been horrible during the 2020 NFL season
RELATED: Emmitt Smith Is Forgetting About the Cowboys' Struggles by Getting Involved in NASCAR
Many people had high expectations for the Dallas Cowboys coming into this season. Dallas has one of the best young quarterbacks in the NFL in Dak Prescott, in addition to some incredible weapons around him in Ezekiel Elliott, Amari Cooper, Michael Gallup, and CeeDee Lamb.
Dallas, however, has looked atrocious this season, especially defensively. The Cowboys are allowing 34.7 points per game, which is last in the NFL. The poor defensive play has led to some horrible losses, too. This includes a 38-10 loss to the Arizona Cardinals and a 25-3 loss to the Washington Football Team.
Injuries have played a significant role in the way their season has gone too. Gerald McCoy suffered a torn quadriceps tendon before the season started, and linebacker Leighton Vander Esch also missed some time this year while linebacker Sean Lee began the season on IR.
However, their offense has been hit pretty hard as well. They have had some injuries on their offensive line, and then, of course, the most devastating injury this year has been the one of Dak Prescott's. During Week 5 against the New York Giants, Prescott suffered a season-ending injury after he had been leading the NFL in passing yards this year.
Prescott's backup, Andy Dalton, then had to leave the Cowboys' most recent game in Week 7 against Washington after getting hit hard by linebacker Jon Bostic. The Cowboys' reaction to that hit has since been the topic of many conversations, though, as none of Dalton's teammates stood up for him by confronting Bostic.
DeMarcus Ware has harsh criticism of Mike McCarthy and the Cowboys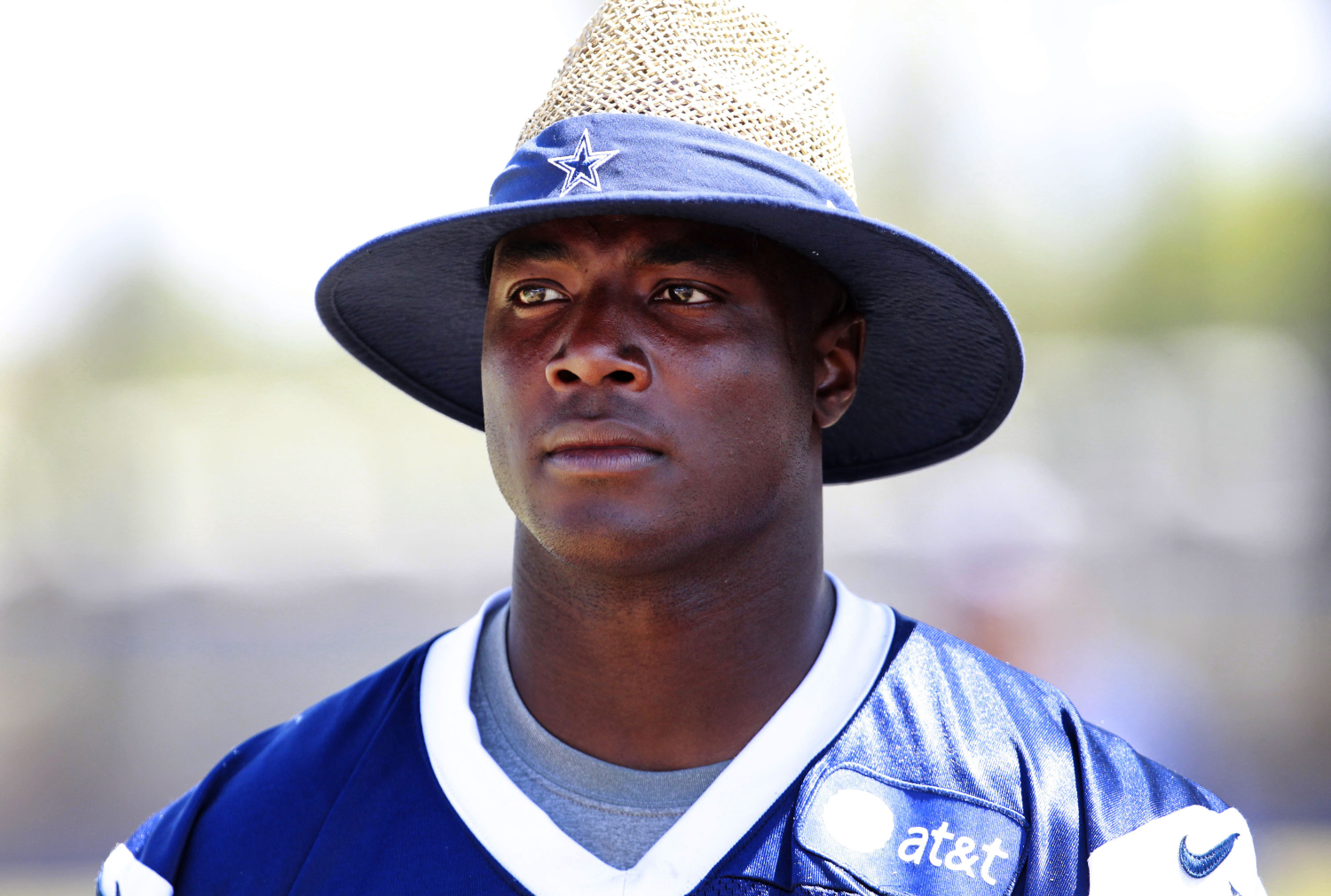 RELATED: Ezekiel Elliott Just Sent Out a Message That Should Really Excite Dallas Cowboys Fans
Cowboys legend DeMarcus Ware recently appeared on Colin Cowherd's The Herd, and he had harsh criticism about his former team, as well as its coach, Mike McCarthy.
"I see a lot of the guys having lack of confidence, which is equating to lack of effort on the football field," Ware said, according to Yahoo Sports. "The mistakes that keep happening over and over again, and guys missing tackles. That equates to coaching and the players being confident in what they're actually doing out there. … It could have been a wrong coaching hire, but I see a lot of lack of effort."
Ware then questioned who the team's leader currently is.
"I can't even sit right here and tell you who the leader is of the Dallas Cowboys," Ware said, "The first name I would think about is like Leighton Vander Esch. Or I would think about Ezekiel Elliott or DeMarcus Lawrence. But none of those guys actually fall into that leadership role when you start thinking about: when you're down by 30 points, do you see those guys pushing each other on the sideline, doing what they need to do to keep the team going. So, I don't see a lot of leadership, but then it goes back to the coaches, where that all starts at, and if there's even any trust in what they're doing."
Well, that's a big message, especially about Mike McCarthy and the coaches. Ware certainly has a point, though.
DeMarcus Ware knows a thing or two about success
RELATED: Dak Prescott Received a Compassionate Offer From an NBA Star Following His Gruesome Injury
Ware is not just some random guy on TV. He was extremely successful during his NFL career, so he knows what he's talking about.
Ware spent nine seasons with the Cowboys and ultimately earned seven Pro Bowl selections while he was there, as well as four First-Team All-Pro selections. He also had some really good seasons as one of the best sack-getters in the league. Ware led the NFL in total sacks in a season twice as he had 20 in 2008 and 15.5 in 2010. He also racked up 19.5 sacks in 2011.
In 2014, Ware began playing for the Denver Broncos. He continued to find success there too, as he went to two Pro Bowls while playing in Denver in 2014 and 2015. Additionally, as many Cowboys players have had to do in recent years, he found championship success outside of Dallas. Ware ultimately won a Super Bowl with the Broncos during the 2015 season.
Mike McCarthy and the Dallas Cowboys have some major issues right now. Maybe, they should listen to a little bit of what one of the franchise's greatest players ever — DeMarcus Ware — is saying.
Stats courtesy of Pro Football Reference