Dennis Rodman Earned Nearly $27 Million in the NBA and Still Believed the League Overpaid Players
No one can ever accuse Chicago Bulls legend Dennis Rodman of holding back on his opinions.
Rodman built his reputation on more than simply being an elite defensive presence. An eccentric and outspoken figure, he always made his beliefs quite clear, even if it meant offending other players or NBA figures in the process.
Dennis Rodman believed the NBA overpaid players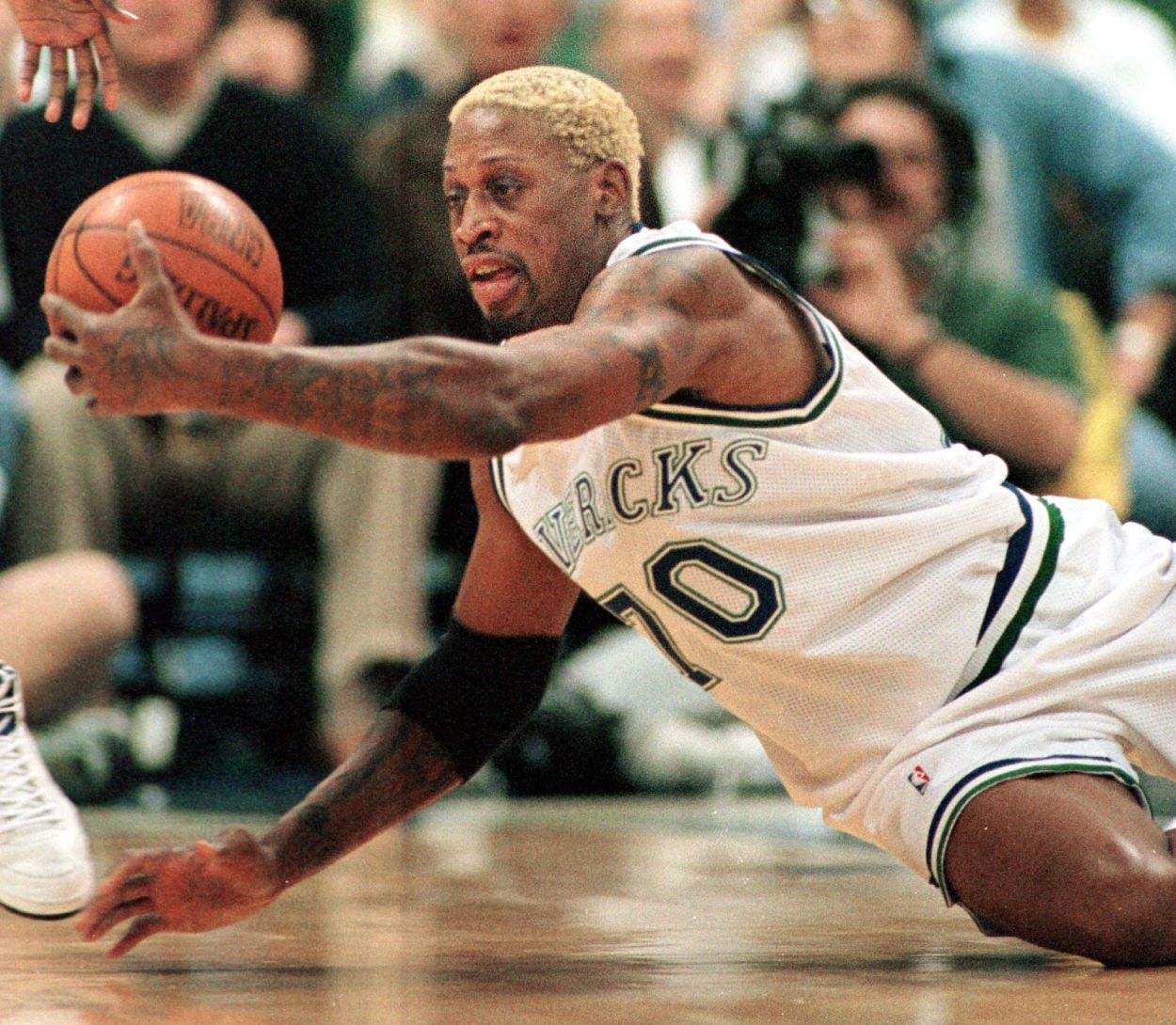 Dennis Rodman has long been a free spirit, and that often spelled trouble for which NBA team had employed him at the time.
The All-Star big man nonetheless had an excellent NBA career. He won five NBA championships, including three with Michael Jordan and the Chicago Bulls, and entered the Naismith Memorial Basketball Hall of Fame in 2011.
Although he is a basketball legend, Rodman never shied away from expressing his issues with the sport. In a 1997 interview with Playboy, the Bulls star shared his concerns and frustration with salaries around the league.
Instead of taking the expected point of view that players were underpaid, Rodman actually believed the opposite was true.
"If you're going to pay players $90 million, I say they should run the team. Get out of the way. But if you are going to pay this ridiculous money, pay the players who are worth it. Not the ones who haven't done it yet. Pay the ones who win. Pay the ones who are out there giving you 110 percent every night."

Dennis Rodman
For transparency, the Bulls paid Rodman an even $9 million during the 1996-97 season. He earned roughly $27 million in his career.
Rodman might be appalled by modern NBA salaries
When Rodman earned $9 million in his second season with the Bulls, he was among the NBA's highest-paid players. Only nine other players made more money that season than the Bulls big man.
Compare that to the 2020-21 season. Delon Wright, a backup point guard on the Sacramento Kings, is making an even $9 million in salary, just like Rodman did. But while the ex-Bulls star ranked 10th in the NBA, the Kings guard ranks 138th among active players.
According to USA Today, the 138th-highest-paid player during the 1996-97 season, Reggie Williams, earned just over $2 million.
Warriors star point guard Stephen Curry is one of five players currently making over $40 million this season. The three-time NBA champion leads all active players with a staggering $43 million salary.
Salaries across professional sports continue to grow
Rodman understandably had his concerns about NBA salaries in 1997, and that came at a time when Jordan was the only player even making above $15 million.
But salaries and contracts across professional sports have only grown since that interview. Chiefs quarterback Patrick Mahomes and Angels outfielder Mike Trout recently signed the largest contracts in NFL and MLB history, respectively. 
The Chiefs will pay Mahomes an eye-popping $503 million on his current contract. Trout, widely regarded as one of the greatest players in MLB history, signed a 12-year contract worth $426 million in 2019.
Neither comes even close to European soccer star Lionel Messi. According to the New York Post, Messi is currently earning 555 million euros, or $673 million, on his current contract with Barcelona.
Like Sportscasting on Facebook. Follow us on Twitter @sportscasting19.