Dennis Rodman Has Proved That He Should Be an NBA Coach
While we all watch The Last Dance together, we are all getting reminded of how great of a rebounder and defender Dennis Rodman was during his playing career. When looking over the history of the entire NBA, he might be the best rebounder and defender of all-time. While he certainly has a pretty crazy personality, Rodman has proved on The Last Dance that he should be some sort of coach in the NBA.
Dennis Rodman's play helped his teams win championships
When we talk about championship teams, we, of course, discuss the players who scored a lot of points. However, some guys who don't score a lot of points are just as valuable. Dennis Rodman only averaged over 10 points per game one season in his entire career. Scoring was not his role. His role was to rebound, play hard defense, and to always bring a ton of energy. 
Once he figured out his role, he perfected it. Rodman won the Defensive Player of the Year award twice in his career and earned All-Defensive team honors eight times. He also led the league in rebounding seven seasons in a row. During the 1991-92 season, Rodman averaged an insane 18.7 rebounds per game.
Because of him knowing his role, Rodman was on some really good teams over the years. He won two NBA championships with the Detroit Pistons in 1988-89 and 1989-90. He was then on some successful San Antonio Spurs teams during the two seasons he played for them as they won 60 games and went to the Western Conference Finals in one of those seasons. Then he, of course, helped the Chicago Bulls three-peat from 1995-96 through 1997-98.
Rodman's excellence at rebounding and defending was not just because of his god-gifted abilities, though. He put a lot of work into it.
Rodman explained the art of rebounding on The Last Dance
During Sunday's episodes of The Last Dance, Dennis Rodman talked about how he became a great rebounder. He said that he would go to gyms with his friends and tell them to shoot all around the court. This helped him see how the ball would come off the rim from those locations, according to CBS Sports. He also ultimately broke down the science of rebounding which included learning how the ball left certain players' hands.
"I'd just sit there and react, react. I just practiced a lot about the angle of the ball and the trajectory of it," Rodman said, according to CBS Sports. "You got a Larry Bird, it's gonna spin. You got a Magic, it'll maybe spin. When Michael shoot over here, I position myself right there. Now it hit the rim, it's boom. Click, go back this way. Boom, here, here. Click, go that way. Boom, that way. Click here, this way. So basically, I just start learning how to put myself in a position to get the ball."

Dennis Rodman
Listening to him explain it was fascinating. The documentary also touched on how smart Rodman is. "Dennis is one of the smartest guys I played with," Michael Jordan said in the doc, according to CBS Sports. "He understood defensive strategy with all the rotations and he had no limits in terms of what he does."
It is pretty great to see all of the work that Rodman put into being great when it seems like everyone only discusses how eccentric he is. His mind needs to still be in the game today.
Dennis Rodman should be an NBA coach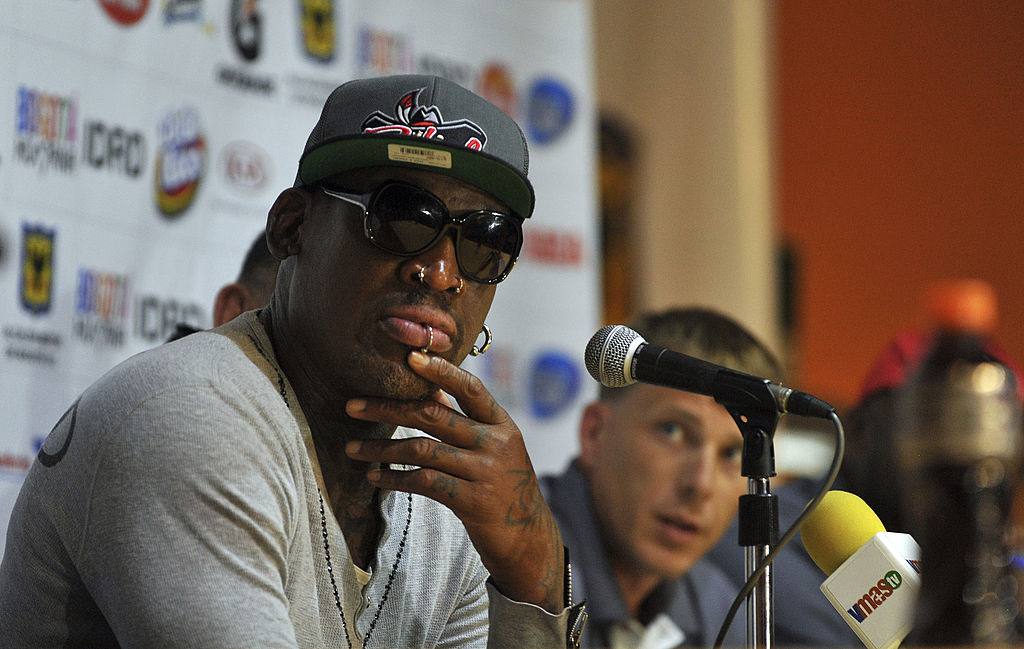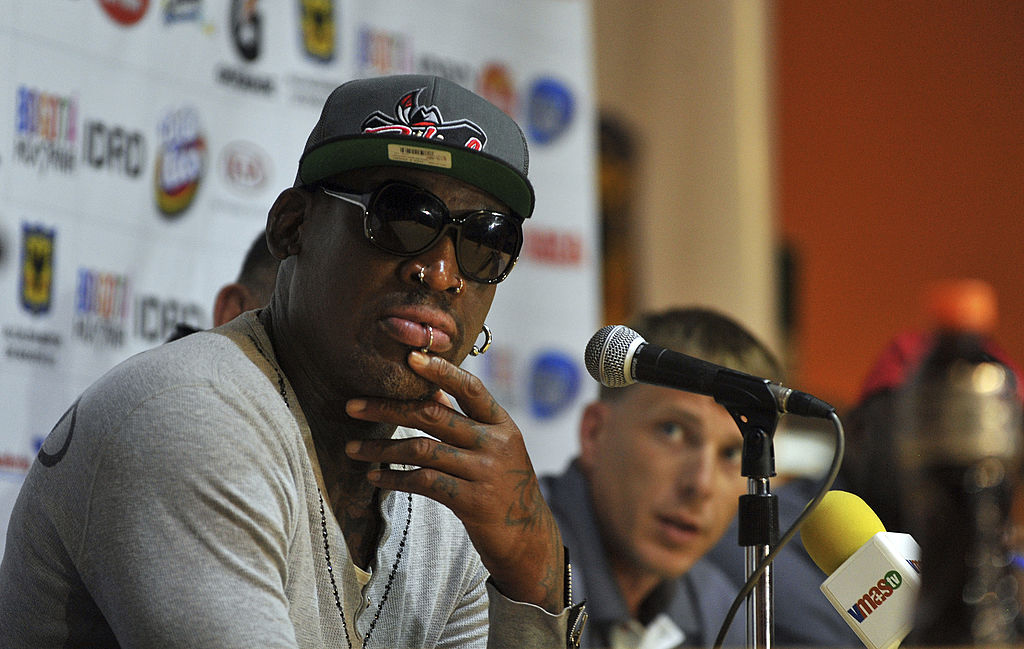 Yes, Dennis Rodman has some quirks. Yes, he has had some interesting antics off of the basketball court. He, however, is a brilliant mind when it comes to basketball. 
Watching him explaining the science of rebounding proved that he still understands what it takes to be a great rebounder. He should be able to pass that knowledge on to some of the young players today. Rodman also understands defensive strategy very well, according to Michael Jordan. He could easily pick up on something a team is doing defensively in the middle of the game and relay it to the players on a team he is coaching.
Yes, hiring Rodman as a coach could be a risk, but it could also come with a high reward.
Maybe, Dennis Rodman does not want to be an NBA coach. Perhaps he doesn't want to have to follow the NBA's rules that coaches must follow. However, if he is open to it, an NBA team should take a chance on Rodman. He does not even need to be a head coach. Rodman would be a fantastic assistant. Dennis Rodman has too much knowledge to not be passing it on to the players in the NBA today. He needs to be working in the league.