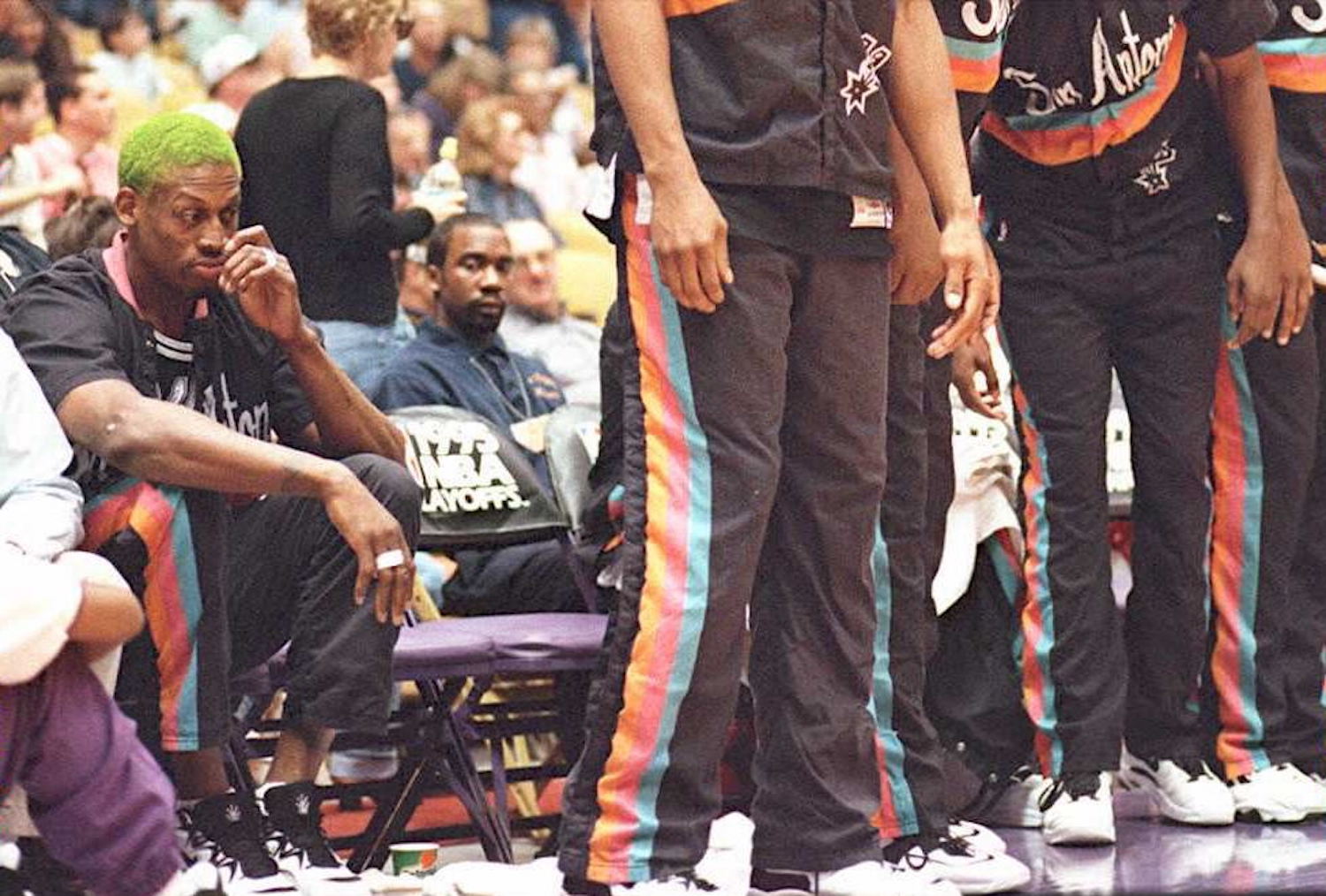 Dennis Rodman Once Drew the Ire of Michael Wilbon By Taking off His Shoes and Reading a Magazine on the Pistons Bench
Dennis Rodman was no stranger to making attention-grabbing choices...just ask veteran scribe Michael Wilbon.
Whether you're a hardcore basketball fan or haven't watched a game in your life, just about everyone knows Dennis Rodman. While the forward was a capable player, he also had a knack for making headlines. When The Worm was around, there simply couldn't be a dull moment.
Take, for example, a Washington Post piece penned by Mike Wilbon in November 1994. According to the scribe's account of events, Rodman took a seat on the bench, removed his shoes, and started reading a magazine.
Dennis Rodman had no problem making headlines with his behavior
During his time on the NBA hardwood, Rodman proved to be a strong rebounder and a fearless defender. For better or worse, though, his on-court abilities weren't always what grabbed the headlines.
After contemplating suicide during his time with the Detroit Pistons, the forward decided to embrace individuality and be unabashedly himself. That manifested itself in a variety of visual forms, ranging from colorful hairstyles to an infamous wedding dress. Rodman's choices, however, weren't all fun and games.
On one occasion, for example, Rodman landed in hot water after kicking a cameraman. As you might expect, he received a fine and served an 11-game suspension; he also agreed to pay a $200,000 settlement to turn the page on the incident. The Worm also received a hefty fine after he made a vulgar comment about Mormons and, over the years, piled up his share of technical fouls.
Even in retirement, Rodman kept making news. In addition to making his share of appearances on Reality TV, he also struck up a bizarre friendship with Kim Jong-un and even visited North Korea.
The Worm once grabbed Michael Wilbon's attention with his bench behavior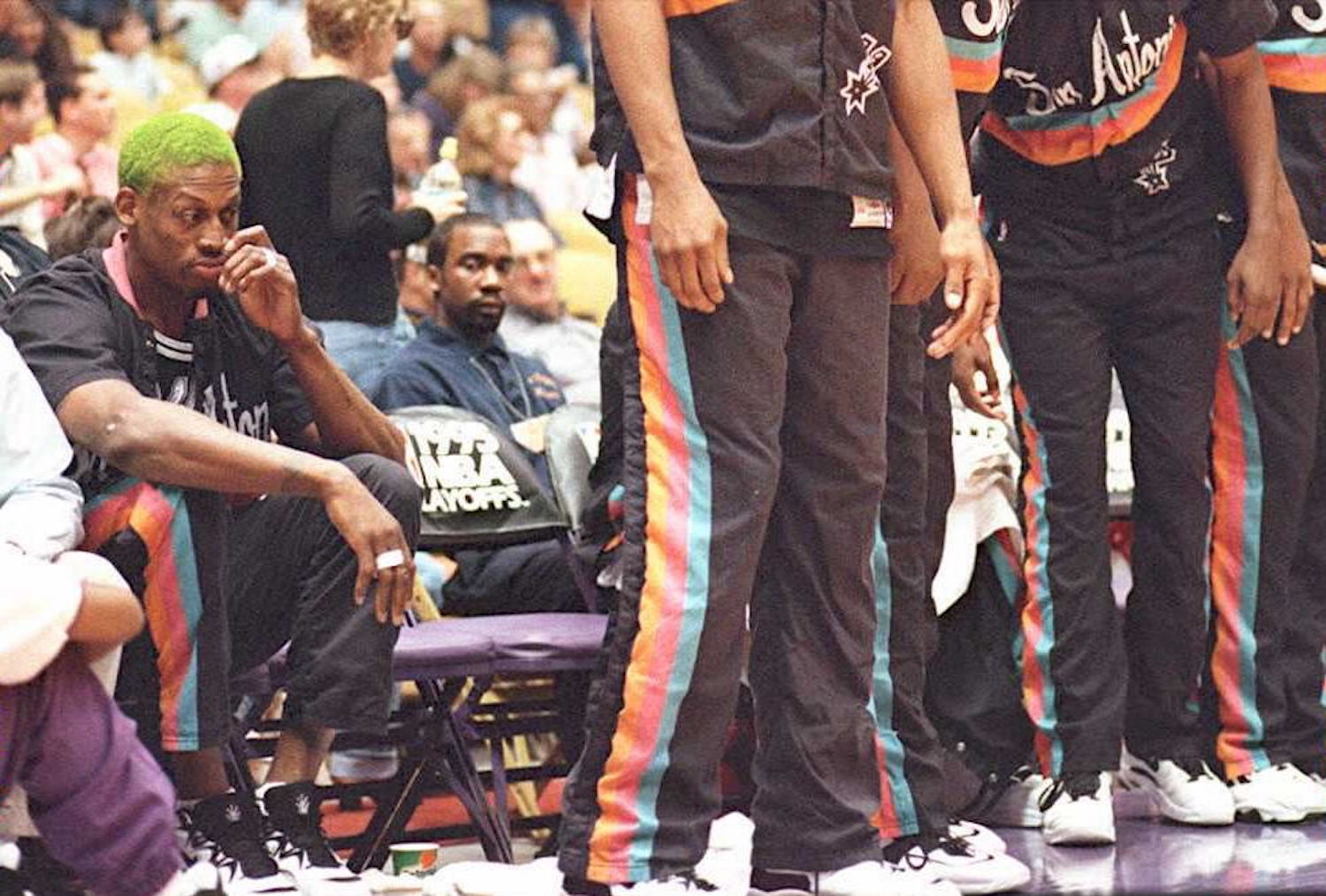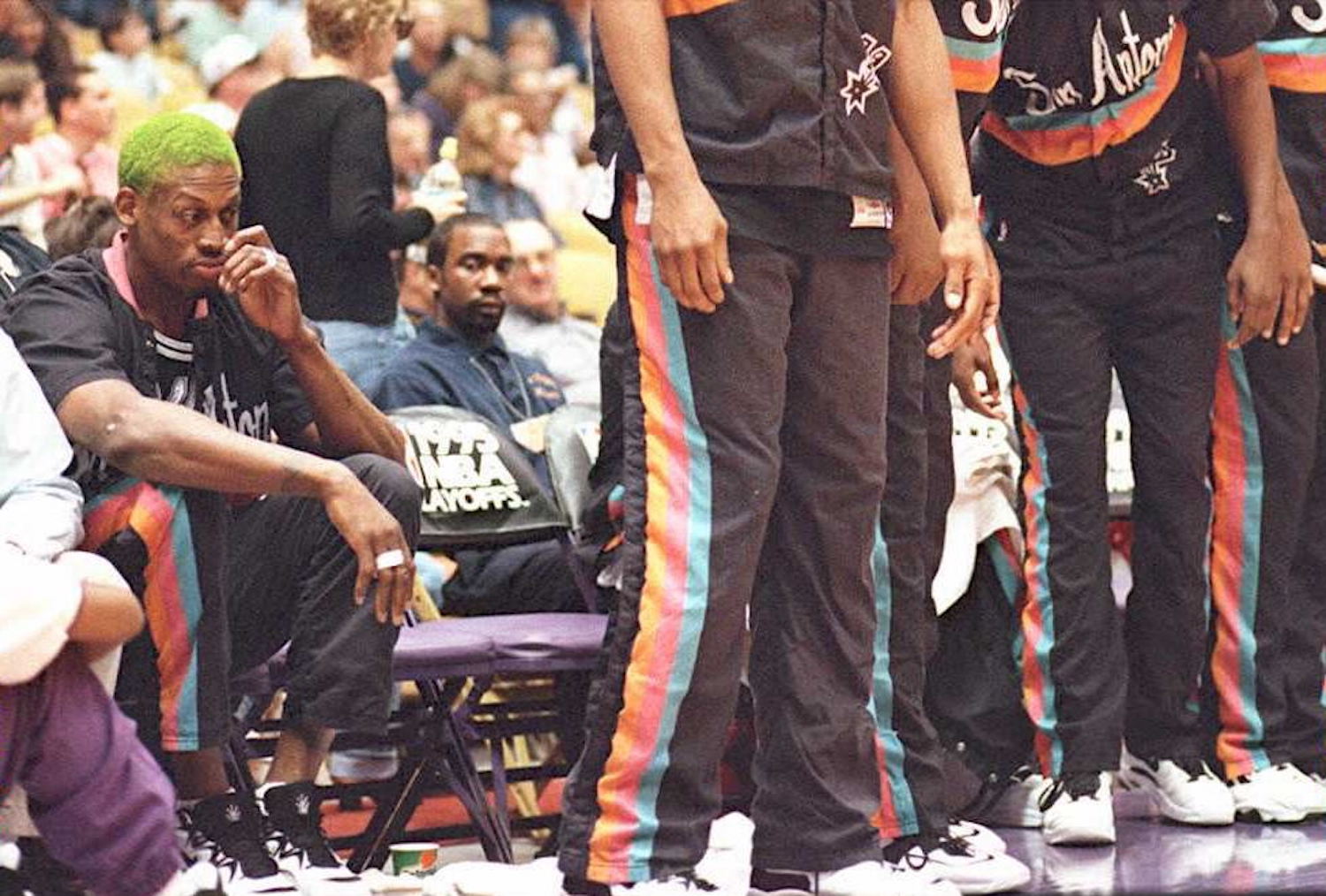 In the grand scheme of Dennis Rodman's antics, slacking off on the bench during a game barely registers on the radar. In 1994, however, that exact behavior inspired quite the write-up from Michael Wilbon.
"It was one of those sights that makes you do a double-take," the current ESPN personality wrote in the Washington Post. "There was Dennis Rodman sitting on the Detroit Pistons bench, the visitors' bench, at USAir Arena. He was calm, even serene. Too calm, in fact. Rodman, you see, had taken off his shoes. His socks were pulled down. His legs were crossed. There was something that looked like a cape draped around him, a towel on his lap. He was so far down the end of the bench there must have been paying customers sitting between him and the rest of the Pistons. Rodman looked, well, detached, like he was sitting on the lido deck of a cruise ship waiting for the cabin steward to deliver a gin and juice."
While that sounds like quite the scene, Wilbon wasn't done yet. In his mind, the most striking detail was yet to come.
And that wasn't the worst of it. As God is my witness, Dennis Rodman was reading a magazine. During the game! Like he was at B. Dalton's.

Michael Wilbon writing for the Washington Post
While it's not clear exactly when this incident happened — the article is bylined November 3, 1994, but Rodman had joined the Spurs by that point and didn't pay a visit to Washington until December during the 1994 campaign — Wilbon was clearly taken by the sight of The Worm reading on the bench. He even specified that it happened during the third quarter rather than garbage time.
In the end, though, everything worked out pretty well for Dennis Rodman
As if his earlier words weren't enough, Wilbon also took quite the shot at Rodman toward the end of his column. "I don't hate Rodman anymore; I feel sorry for him, like most people who need help," the scribe explained. "At 33 years old, he's running out of chances. He can't fetch much in a trade anymore. No serious contender is going to risk poisoning the locker room by adding him to the mix."
A contender, of course, did take a chance on Rodman. In an ironic twist, Wilbon's hometown Chicago Bulls added the forward ahead of the 1995-96 campaign. While there were some bumps in the road, that move paid off, and the forward helped Michael Jordan bring three more championships back to the Windy City.
Was Dennis Rodman the perfect player? Did The Worm have some character issues and make some questionable choices? That's up to each person to decide. When it came to his basketball resume, though, the forward is certainly in a good place, warts and all.
How to get help: In the U.S., contact the Substance Abuse and Mental Health Services Administration helpline at 1-800-662-4357.