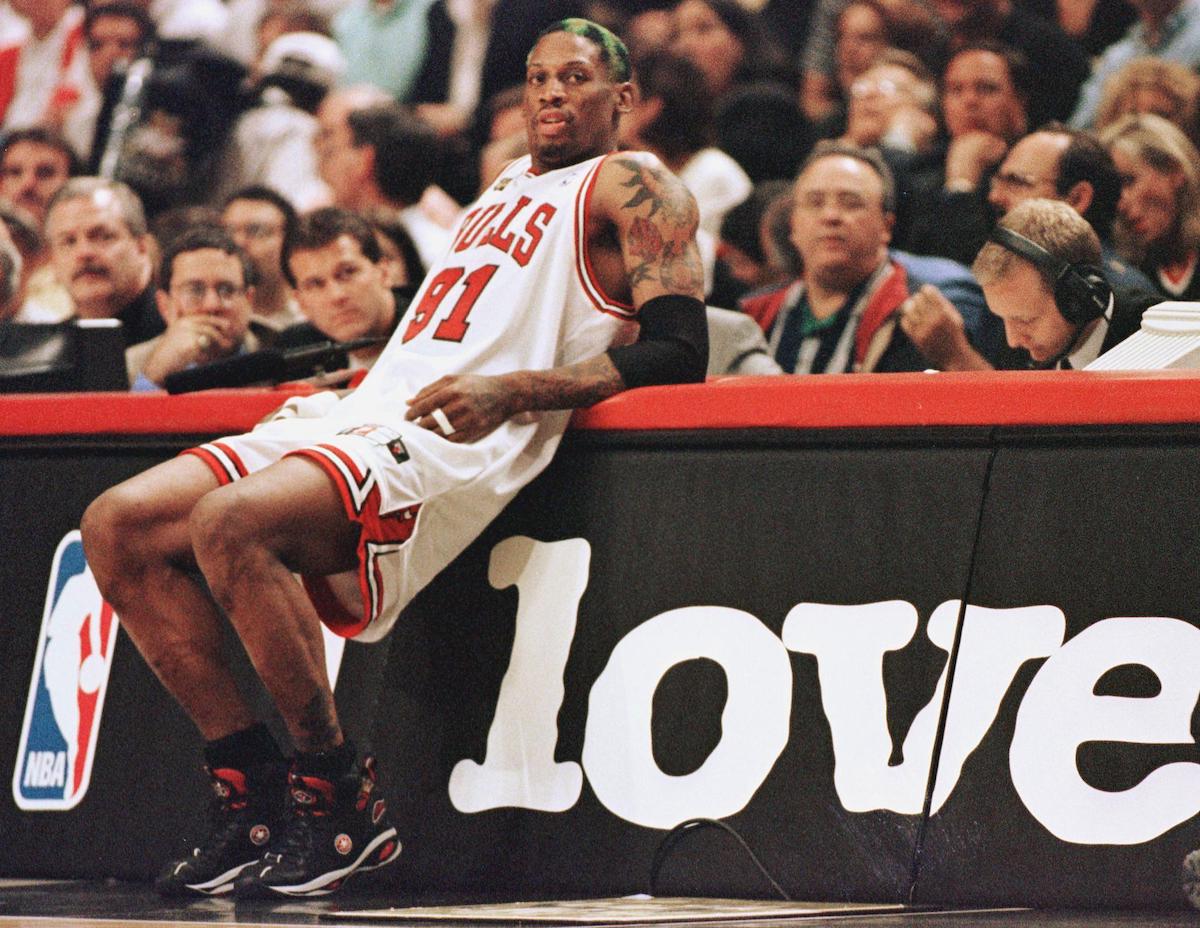 Dennis Rodman Made More Than $27 Million in the NBA But Gave Plenty of it Away
While Dennis Rodman made more than $27 million in the NBA, some of that money didn't make it into his bank account; the forward literally gave it away.
In the history of the NBA, Dennis Rodman stands tall as one of the game's most colorful characters. The Worm wasn't merely a sideshow attraction though; he carved out a niche as a tenacious defender and rebounder, winning five NBA titles between his time with the Detroit Pistons and Chicago Bulls. Along the way, he also took home more than $27 million in salary.
While Dennis Rodman made plenty of money during his NBA career, all that cash didn't make it into his bank account. In fact, the forward gave plenty of it away.
Dennis Rodman had a Hall of Fame-quality NBA career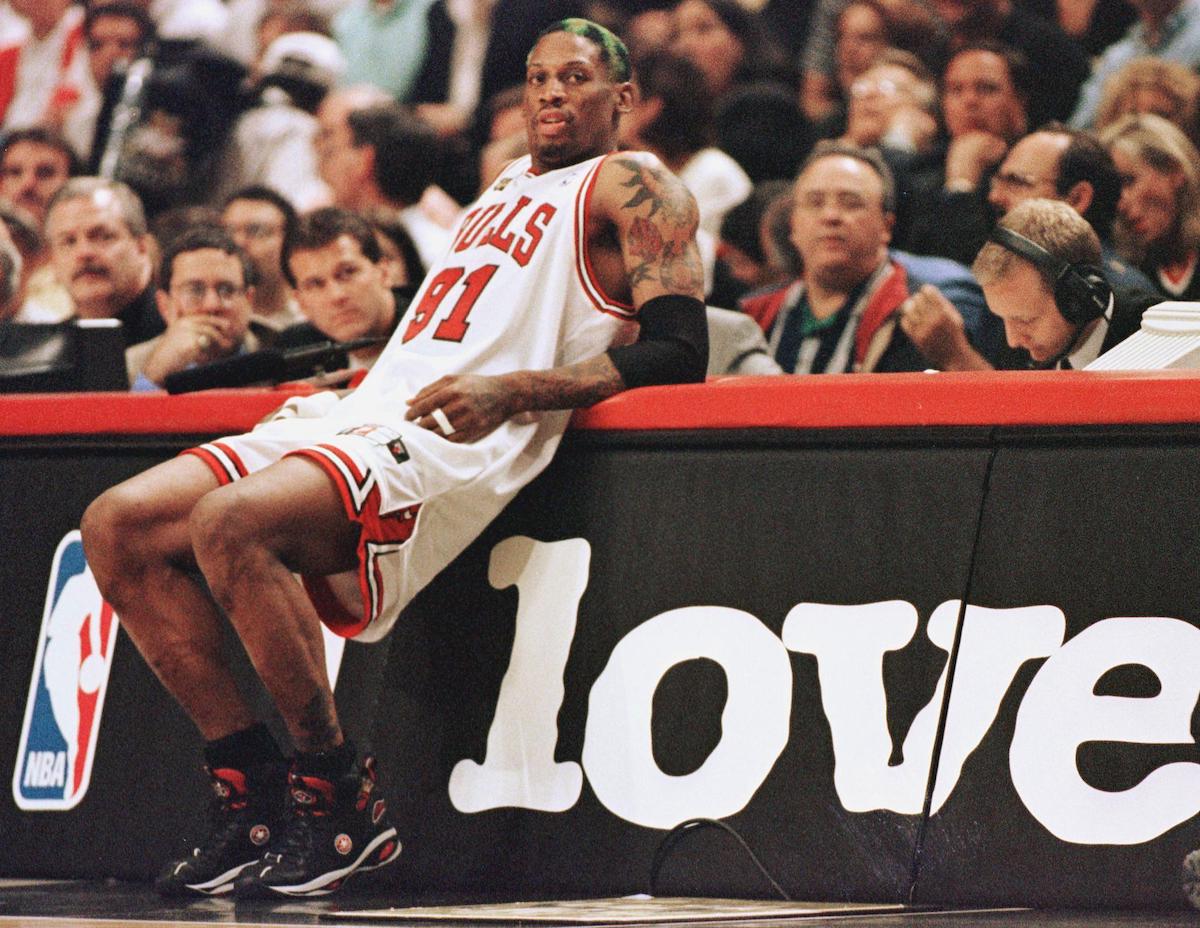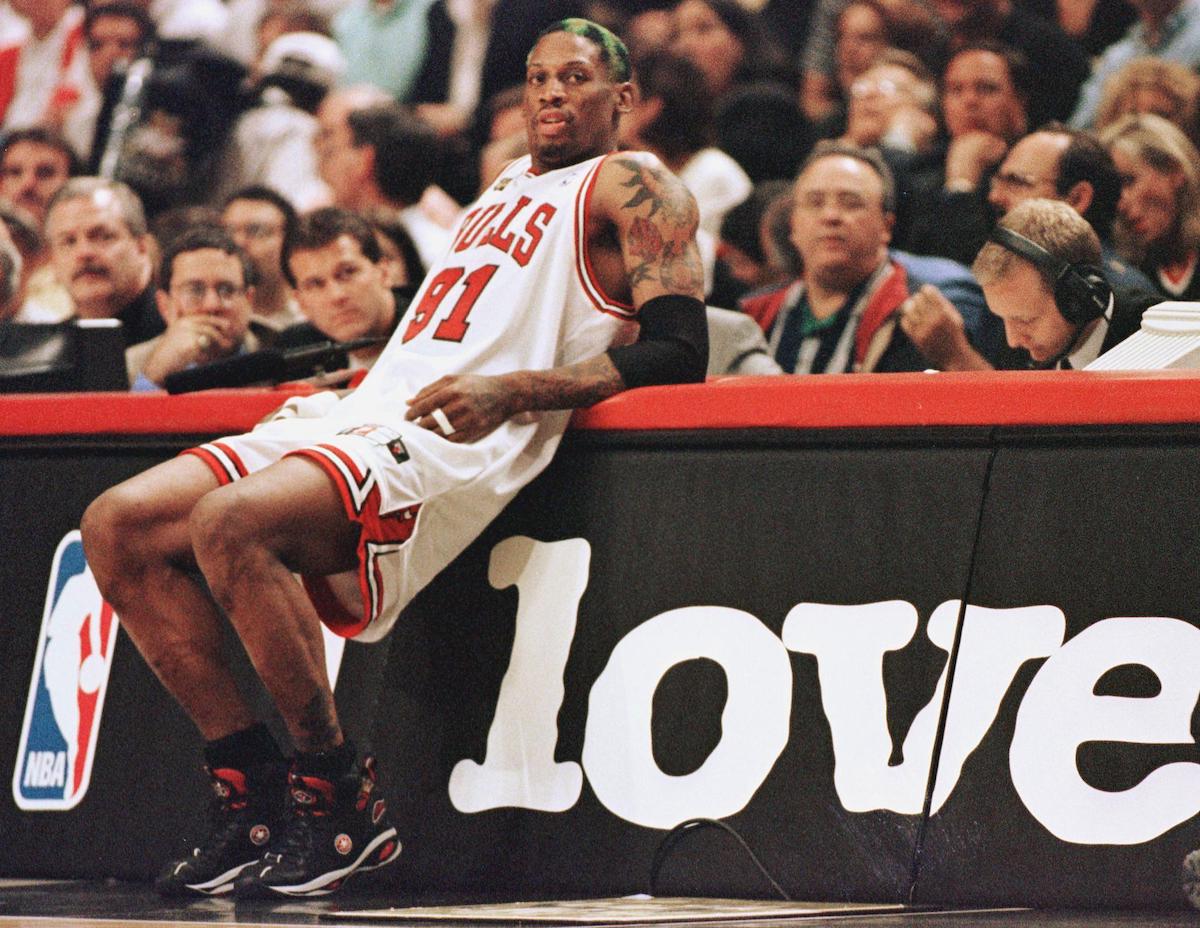 Especially after The Last Dance, it's tempting to view Rodman as more of an oddity than anything else. During his time in the NBA, though, the forward was a legitimate player.
Rodman, however, wasn't always a star athlete. As chronicled in an old Sports Illustrated article, he was too small to play high school football in his hometown of Dallas. Rodman spent half a season with the basketball team but rarely got off the bench before quitting. After a growth spurt, though, everything changed.
Rodman landed at Cooke County Junior College but failed out after one semester. He then transferred to Southeastern Oklahoma State and turned into a star.
After three strong seasons in the NAIA and a dominant showing at the Portsmouth Invitational Tournament, Rodman landed with the Detroit Pistons. His tough defense and rebounding proved to be a perfect fit with the "Bad Boys." The forward went on to win two titles in the Motor City.
Rodman joined the San Antonio Spurs before teaming up with Michael Jordan and Scottie Pippen. From there, he earned three more rings with the Chicago Bulls before seeing out his career with the Lakers and Mavericks in 2000.
Rodman earned more than $27 million in the NBA
While Rodman was never an offensive powerhouse, he still played a valuable role on some talented NBA teams. The forward also earned plenty of money during his time in the pros.
During Rodman's 14 seasons in the NBA, he averaged 7.3 points and 13.1 rebounds per game. He won the rebounding title seven times and claimed two Defensive Player of the Year awards. While his game wasn't glamorous, it was essential to the Bulls and Pistons' success.
Beyond that hardware, Rodman's skillset also helped him earn a nice living in the league. While the forward only made $75,000 during his first pro season, his salary slowly increased with each passing campaign.
During his time in Chicago, Rodman's earning power peaked at $9 million per year. Based on Spotrac's financial data, he took home just over $27.5 million during his time in the association. That's not a bad haul for a former airport janitor who barely got off the bench in high school.
Dennis Rodman literally handed out money to the homeless
While Dennis Rodman made more than $27 million during his basketball career, we know that some of that money never made it into the bank. Beyond the forward's purchases and other expenses, he apparently gave away cash with regularity.
In 1990, The New York Times referenced the forward's generosity: "While walking back from a popular restaurant in Chicago with his teammates last season, a homeless woman — with two children and pregnant again — asked him for a dollar or two for food. Rodman ended up giving her more than a few bucks, though.
"I had $250 in my pocket, and I gave it all to her," Rodman said. "If I had $1,000, I would have given her that, too. There are a lot of people out there that are more worthy of this money. People without houses. People living on the street. I was lucky to come upon this, what I have now."
If we take the forward at his word, that wasn't a one-time occurrence, either; it seems he never forgot what life was like before becoming an NBA star.
"I gave a lot of money to the homeless this year," Rodman continued. "I go to downtown Detroit and give out $50 bills or $100 bills. You can't help everybody, but you can help some people. I make millions now. What's $250?"
Stats courtesy of Basketball-Reference