Could Dennis Rodman Save the Relationship Between the NBA and China?
Dennis Rodman knows how to grab a headline. Even though he has not stepped foot on an NBA court in nearly 20 years, Rodman consistently makes headlines for everything from comparing Michael Jordan to LeBron James to strange interviews to rubbing shoulders with notorious dictators. While the NBA struggles with its dissolving relationship with China following Rockets general manager Daryl Morey's controversial tweet supporting protestors in Hong Kong, Rodman believes he is the answer to all of the NBA's problems.

Morey's tweet and the backlash
On October 4, Daryl Morey tweeted and swiftly deleted a tweet containing the phrase "Fight for Freedom. Stand with Hong Kong." That did not sit well with Chinese officials, as criticism of the Chinese government is strictly discouraged throughout the world's largest country. The protest in question involves the people of Hong Kong's resistance to a policy that would allow them to be extradited to China to face criminal charges.

China is one of the largest NBA markets in the world, and the Rockets, specifically, have a large following that dates back to the days of Yao Ming. Because of that, the NBA is both sensitive to keeping its ties to China while also not wanting to stifle the free speech of its employees. The fallout included several Chinese sponsors pulling out, the Rockets being blacked out by a prominent Chinese broadcaster, and a whole lot of drama surrounding a game played in Shanghai between the Lakers and the Nets.

The fallout could go even further, as the NBA depends on the Chinese market for revenue. If they lost it, the NBA's salary cap could go down up to 15$, according to people with knowledge of the situation. The situation even got so dramatic that members of Congress and the President, himself, got involved with the situation.

The situation is an ongoing mess, but Rodman believes that he has what it takes to make things right.

How Dennis Rodman wants to help the NBA-China relationship
In the early hours of October 9, Dennis Rodman posted a video on Twitter calling for Commissioner Adam Silver to go to Shanghai with him and get this situation worked out. The video was short and had Rodman wearing a "Make America Great Again" as he held up two pictures, him with President Donald Trump, and him with North Korean Dictator Kim Jong Un.

"Commissioner Adam Silver," Rodman says the video. "I know a thing or two about diplomacy. Book me a ticket to Shanghai with you — Ambassador Rodman."

While Silver has tried to normalize the relationship with China, so far, it has proved to be a fruitless endeavor. Rodman, however, believes that he has what it takes to help squelch the situation and make it better for both sides, and he uses his experiences in North Korea as experience.

Dennis Rodman, basketball diplomat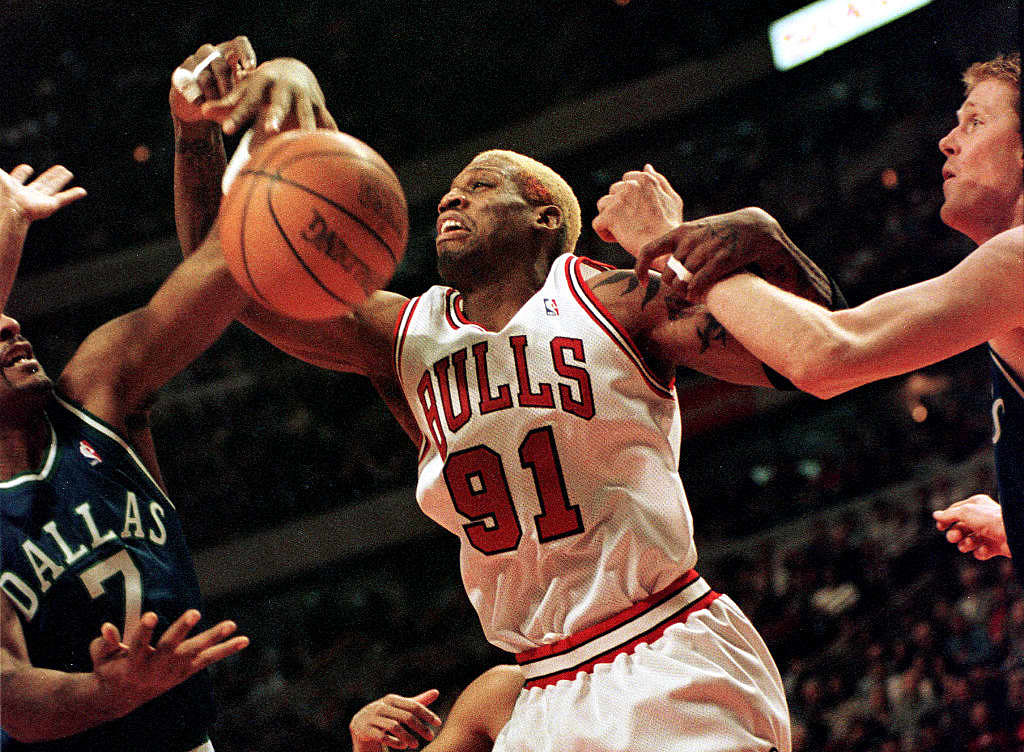 Although few take Rodman's claims as an ambassador seriously, he has indeed tried to be a self-proclaimed "Basketball Diplomat" for several years. The former NBA power forward has made several trips overseas to North Korea and become friends with Kim Jong Un, a man whom Rodman claims is misunderstood and not the tyrant that the media portrays.

A documentary highlighting his 2015 trip to North Korea alongside several former NBA players showed not only how close Rodman is to Chairman Un, but it showed his downward spiral and drinking problems that arose from the controversy surrounding the trip. While Rodman may mean well, critics have said that his attempts at diplomacy are little more than him cozying up to somebody who treats him well and ignoring his past misdeeds.

Silver is yet to respond to Rodman's offer, but the smart money says that it will remain that way. In the meantime, the drama appears to show no signs of letting up any time soon.