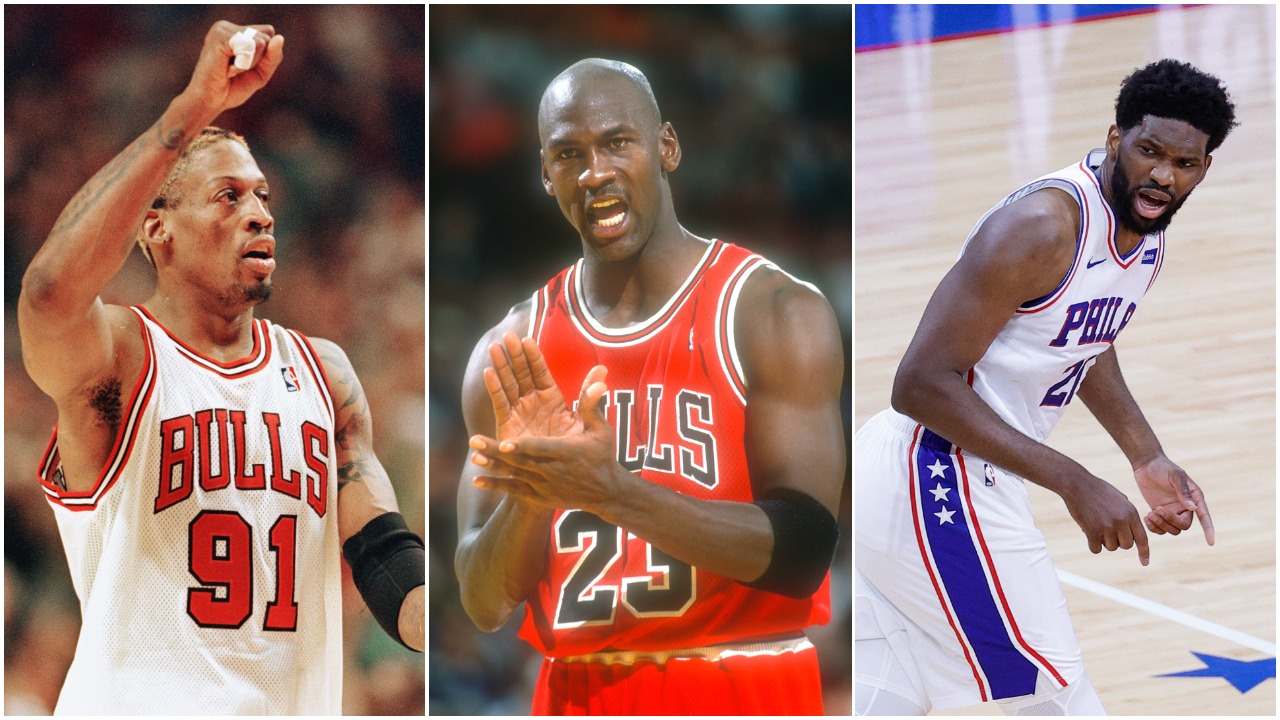 Dennis Rodman Torched Joel Embiid for Saying Michael Jordan Wasn't the NBA GOAT
Dennis Rodman once torched Joel Embiid for saying Wilt Chamberlain, not Michael Jordan, is the NBA GOAT.
Over the last few years, just about every big name in basketball has thrown in their opinion on whether or not Michael Jordan is the best player in NBA history. Now, the other party in that argument is usually LeBron James. But every now and then, someone will add another name to the conversation, which is exactly what Joel Embiid did a while back when he named legendary center Wilt Chamberlain the GOAT, a designation that didn't sit well with Jordan's former rival and teammate, Dennis Rodman.
Joel Embiid says Wilt Chamberlain, not Michael Jordan, is the NBA GOAT
In a past interview with The Ringer, Embiid dismissed the notion that Jordan was the greatest NBA player of all time and instead chose Chamberlain, who, like Embiid, was once the center for the Philadelphia 76ers.
"He's [Michael Jordan] not the GOAT. To me, you got Wilt Chamberlain. I mean, he has all the records. They're never gonna be beaten. I don't see anybody getting 100 points in a game. That's it. He's the GOAT."

Joel Embiid on Wilt Chamberlain, not Michael Jordan, being the NBA GOAT
Embiid is correct on Chamberlain holding the NBA single-game scoring record with his 100-point effort for the Philadelphia Warriors against the New York Knicks in 1962. And Wilt does own the four highest single-season scoring averages in NBA history, including his 50.4 points per game average in 1961-62.
But Chamberlain obviously doesn't own "all the records," as Embiid claimed. Yes, a 100-point game and a 50-point average will likely never be seen again, but Jordan actually owns the higher scoring average overall, 30.12 to 30.07. And neither Chamberlain nor Jordan owns the all-time NBA scoring record, which belongs to Kareem Abdul-Jabbar.
Dennis Rodman torched Embiid for naming Chamberlain the GOAT over Jordan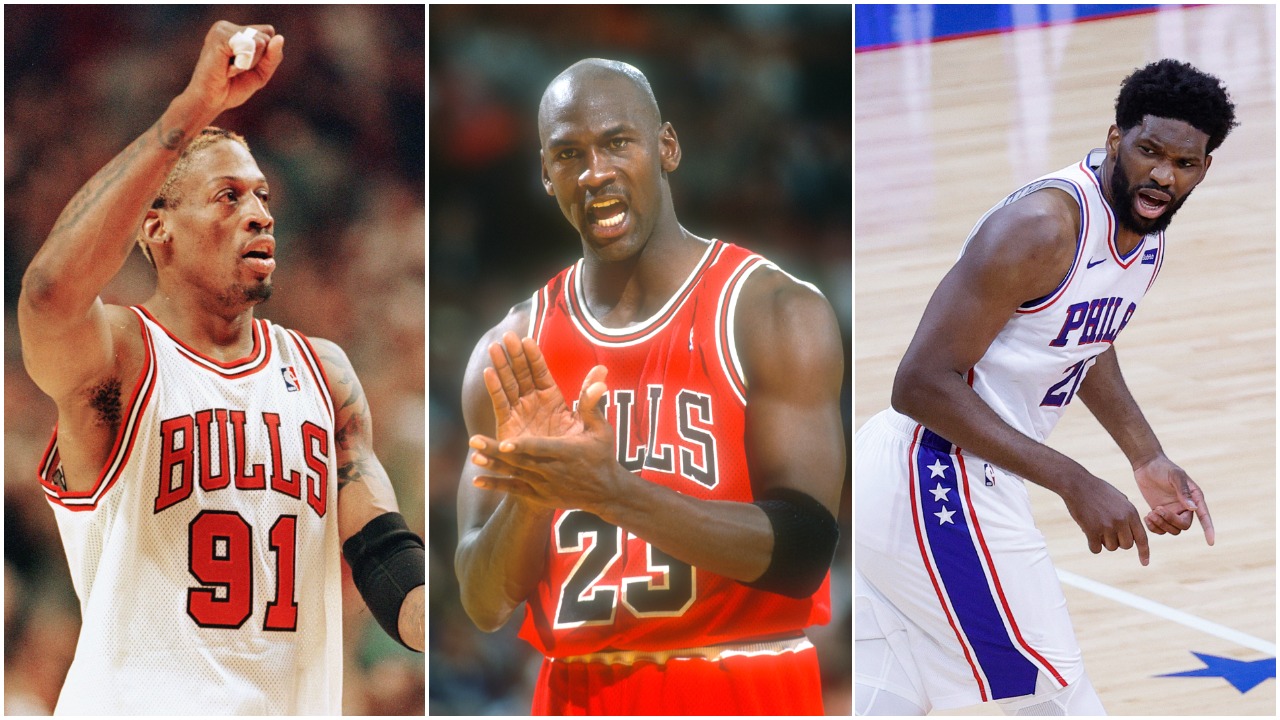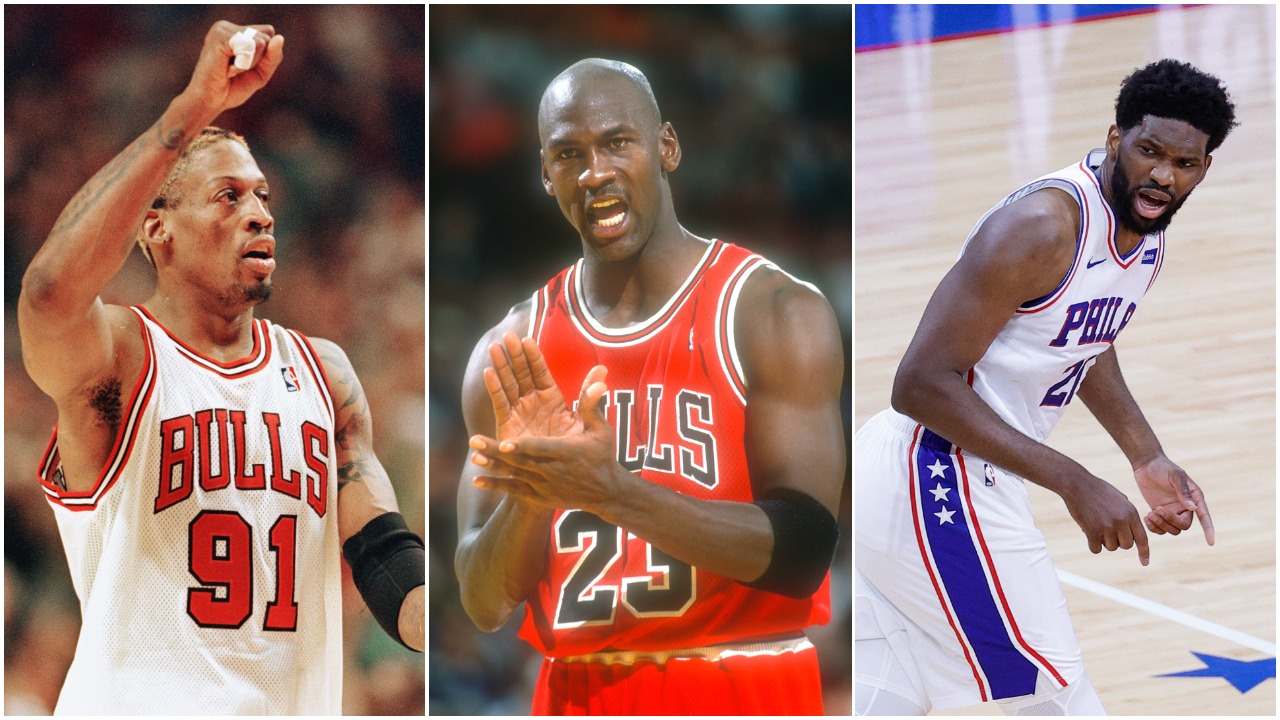 Not long after Embiid chose Chamberlain over Jordan, TMZ Sports caught up with Rodman at LAX and asked him what he thought of Embiid's choice. And given how highly Rodman thinks of Jordan, who helped him win three consecutive NBA titles, you can imagine how "The Worm" responded.
"Joel Embiid, you're doing a great job for your little island or country where you're from. Shut the f— up, go do your god—- job, and do Philly proud. That's the one thing they need, a championship."

Dennis Rodman on Joel Embiid picking Wilt Chamberlain over Michael Jordan as the NBA GOAT
OK, so he danced around the question with that answer, so he was then asked to clarify his response and made things much more clear the second time around.
"You're god—- right he's wrong."

Dennis Rodman on Joel Embiid picking Wilt Chamberlain over Michael Jordan as the NBA GOAT
Rodman also noted that Embiid himself would likely never be included in the GOAT conversation. But as for the two that are in this instance, let's take a little deeper look.
Comparing MJ to Wilt
While it's always difficult to compare superstars from different eras, especially those who played different positions, here's a quick comparison between Jordan and Chamberlain for those interested in giving it a whirl.
Chamberlain, as mentioned, averaged 30.07 points over the course of his 14-year career and scored 31,419 points in 1,045 regular-season games, good for seventh on the all-time scoring list. Wilt also averaged 22.9 rebounds and 4.4 assists. He was a two-time NBA champion, a one-time NBA Finals MVP, a four-time NBA MVP, a 13-time All-Star, a 10-time All-NBA selection, a two-time All-Defensive selection, a seven-time scoring champion, an 11-time rebounding champion, and a one-time assists leader.
Jordan averaged 30.12 points, 6.2 rebounds, 5.3 assists, and 2.3 steals per game in 1,072 regular-season games over the course of 15 NBA seasons. He was a six-time NBA champion, a six-time NBA Finals MVP, a five-time NBA MVP, a 14-time All-Star, an 11-time All-NBA selection, a nine-time All-Defensive selection, a one-time Defensive Player of the Year, a 10-time scoring champion, and a three-time steals leader.
Stats courtesy of Basketball Reference