Dennis Schroder Is Already Forming a Dangerous Duo on the LA Lakers
Dennis Schroder has become a solid scorer throughout his NBA career. Now, he has a chance to be one of the best players on an NBA championship-winning team with the LA Lakers. Training camp just started for the Lakers and other NBA teams, so Schroder is just now getting to know his new teammates. It appears, though, that he is already forming a solid duo with one of his new teammates — reigning Sixth Man of the Year Montrezl Harrell.
Dennis Schroder has become a nice scorer in the NBA
Dennis Schroder was the No. 17 overall pick in the 2013 NBA draft with the Atlanta Hawks, and he ultimately proved to be an excellent player with the Hawks.
During his rookie season, Schroder only scored 3.7 points per game in 13.1 minutes. During his second year in 2014-15, though, he became a nice role player on a good team. He ultimately averaged 10 points per game and shot 35.1% from 3-point range that season, which helped the Hawks go 60-22 and reach the Eastern Conference Finals.
Schroder played well again in 2015-16, as he scored 11 points per game and averaged 4.4 assists. During the 2016-17 season, though, he became a full-time starter and proved to be an excellent scorer. Schroder averaged 17.9 points per game that year and 6.3 assists. He also shot 45.1% from the field.
Schroder then had an even better season in 2017-18, as he averaged 19.4 points per game, 6.2 assists, and a career-high 1.1 steals. However, the Hawks traded him to the Oklahoma City Thunder following that season.
With the Thunder during the 2018-19 season, Schroder saw his numbers go down a bit as he played with Paul George and Russell Westbrook. He still played well, though, as he averaged 15.5 points per game and 4.1 assists.
The Thunder ultimately traded Westbrook and George after that season, though, which led to Schroder having another big year in 2019-20 with OKC. He averaged 18.9 points per game and shot career-bests 46.9% from the field and 38.5% from 3-point range.
He joins a stacked LA Lakers team
In November, the Thunder traded Schroder to the LA Lakers for Danny Green and Jaden McDaniels. He now has a chance to help the Lakers repeat as NBA champions.
The Lakers already had two of the best players in the world in LeBron James and Anthony Davis. They then traded for Schroder, who has a chance to become their third scorer. LA also signed reigning Sixth Man of the Year Montrezl Harrell this offseason, who will be an upgrade offensively over Dwight Howard, as Howard left LA in free agency. The Lakers also signed Marc Gasol, who will fill the void that Howard left on the defensive end of the court.
LA also brought in Wesley Matthews this offseason and will have other great role players like Kentavious Caldwell-Pope, Kyle Kuzma, Markieff Morris, and Alex Caruso.
This team is coming off a championship-winning season and has a chance to win it again with an even better roster.
Dennis Schroder is forming a nice duo with Montrezl Harrell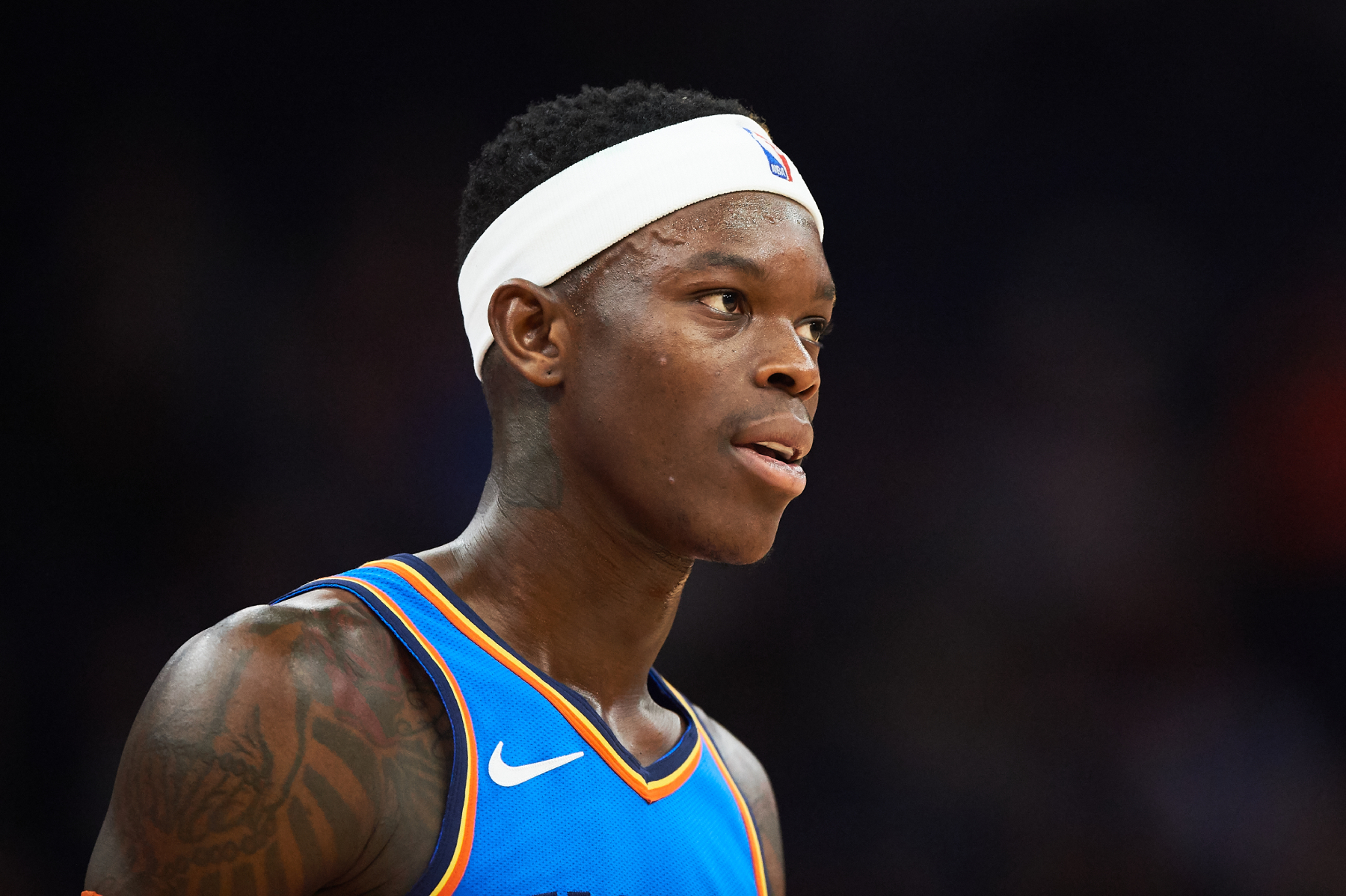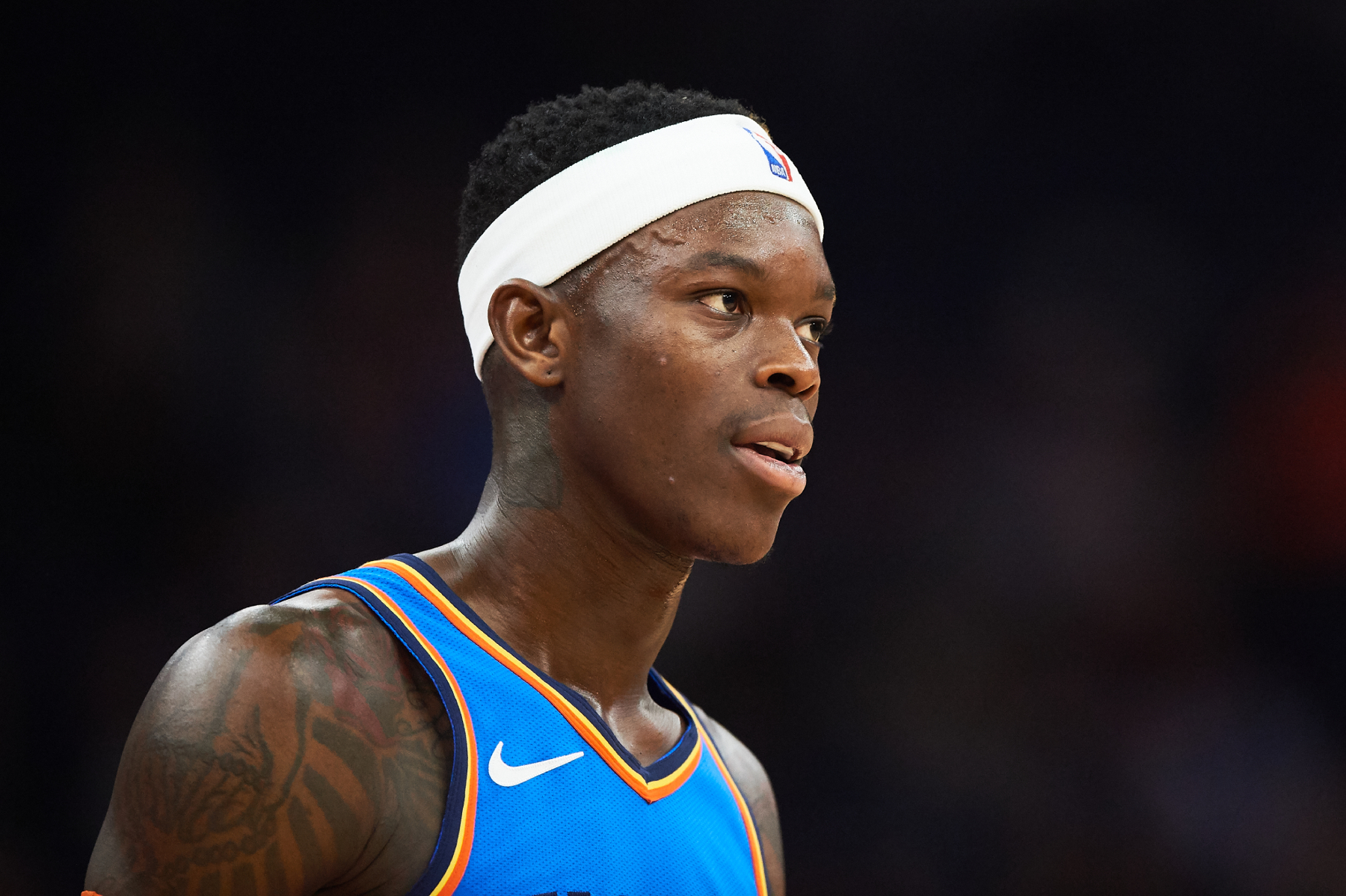 Training camp recently started for NBA teams, and Schroder appears to already be forming a dangerous duo with one of his teammates — Montrezl Harrell.
"It's going to be a 1-2 punch that's really dangerous," Schroder said, according to Lakers reporter Mike Trudell, "it's going to be a good pick-and-roll option."
What's scary about this duo is that it's not even the best duo on the team. The Lakers already have James and Davis. This will just complement James and Davis well and can ultimately help put teams away while those two are resting.
Schroder and Harrell have both become solid scorers in their careers. In addition to Schroder's 18.9 points per game last season, Harrell averaged 18.6 points per game and 7.1 rebounds in 2019-20. Schroder has also shown an ability to facilitate, as he averaged over six assists in 2016-17 and 2017-18. So, he can certainly find Harrell in those pick-and-roll scenarios. 
What should also help the two of them in those scenarios, though, is that Schroder has become a solid 3-point shooter, as he shot 38.5% from long range last season. If teams over-commit along the perimeter, it will free Harrell up in the pick-and-roll option. If they focus on Harrell, Schroder can keep the ball and shoot it from long range.
The LA Lakers were already a dangerous team prior to this offseason. Players like Schroder and Harrell, though, can make them unstoppable.
Stats courtesy of Basketball Reference