Dennis Schroder Vaults the Boston Celtics Back Into Eastern Conference Contention for Just $5.9 Million
Dennis Schroder might deserve criticism for declining an $84 million contract extension offer from the Los Angeles Lakers and ending up with just $5.9 million instead. However, the way Schroder's market devolved is a massive win for the Boston Celtics.
Initially, it seemed as though the Celtics were content preserving future cap space for next summer, even if it meant failing to take a step forward in the Eastern Conference this upcoming season. Yet, by signing Schroder for such a small sum, the C's managed to get two birds with one stone.
Dennis Schroder signed with the Celtics for $5.9 million after declining $84 million from the Lakers
The Lakers offered Schroder a four-year, $84 million contract during the 2020-21 season. He declined with the hopes of fetching over $100 million market.
Needless to say, Schroder is not the $100 million man.
The Celtics were able to sign Schroder to a one-year, $5.9 million contract, which is equivalent to the taxpayer mid-level exception (TPMLE). He hoped to get to the full mid-level exception, worth $9.5 million. Yet, Boston convinced the German point guard to sign on for less and re-enter the open market next season.
Naturally, the way the whole process played out must be demoralizing to Schroder, in hindsight. He could have stayed with a Lakers team primed to contend for championships in the immediate future and made a wad of cash doing so. Instead, the 27-year-old is taking a steep pay cut to play for a Celtics team in transition.
That said, Schroder's style of play is exactly what the Celtics needed. He might help Boston stay in the upper tier of the elite contenders in the East. Not to mention, Schroder's contract also maintains the desire to have cap space next summer.
Schroder's slashing tendencies give Celtics a change of pace
For one, Schroder reportedly is showing openness to possibly coming off the bench. He has experience doing so, spending a couple of seasons as the sixth man for the Oklahoma City Thunder.
That selflessness is key for a Celtics team that relies heavily upon internal synergy. Still, the more important aspect of Schroder's arrival is his ability to get to the rim.
Boston's previous point guard, Kemba Walker, excelled at scoring off the dribble when he was healthy. However, Walker typically scored more from the perimeter or getting to his midrange game. Schroder is at his best when he uses his speed to relentlessly attack the basket and score around the rim.
Jay King of The Athletic noted 35 percent of Schroder's field goal attempts came within four feet of the basket. He also averaged 13.3 drives per game with the Lakers last season, far exceeding any other total from Celtics players. This is a different dimension, one the Celtics have lacked a bit in recent seasons.
The other positive to bringing Schroder into the fold is how he fits with different rotations. He played in some small-ball lineups with Chris Paul and Shai Gilgeous-Alexander in OKC. That's good news for the Celtics, a team that typically employs small-ball rotations. Now, new head coach Ime Udoka may have a different vision. But Schroder's experience playing with varied personnel gives Udoka options.
Opening up the floor for Jayson Tatum and Jaylen Brown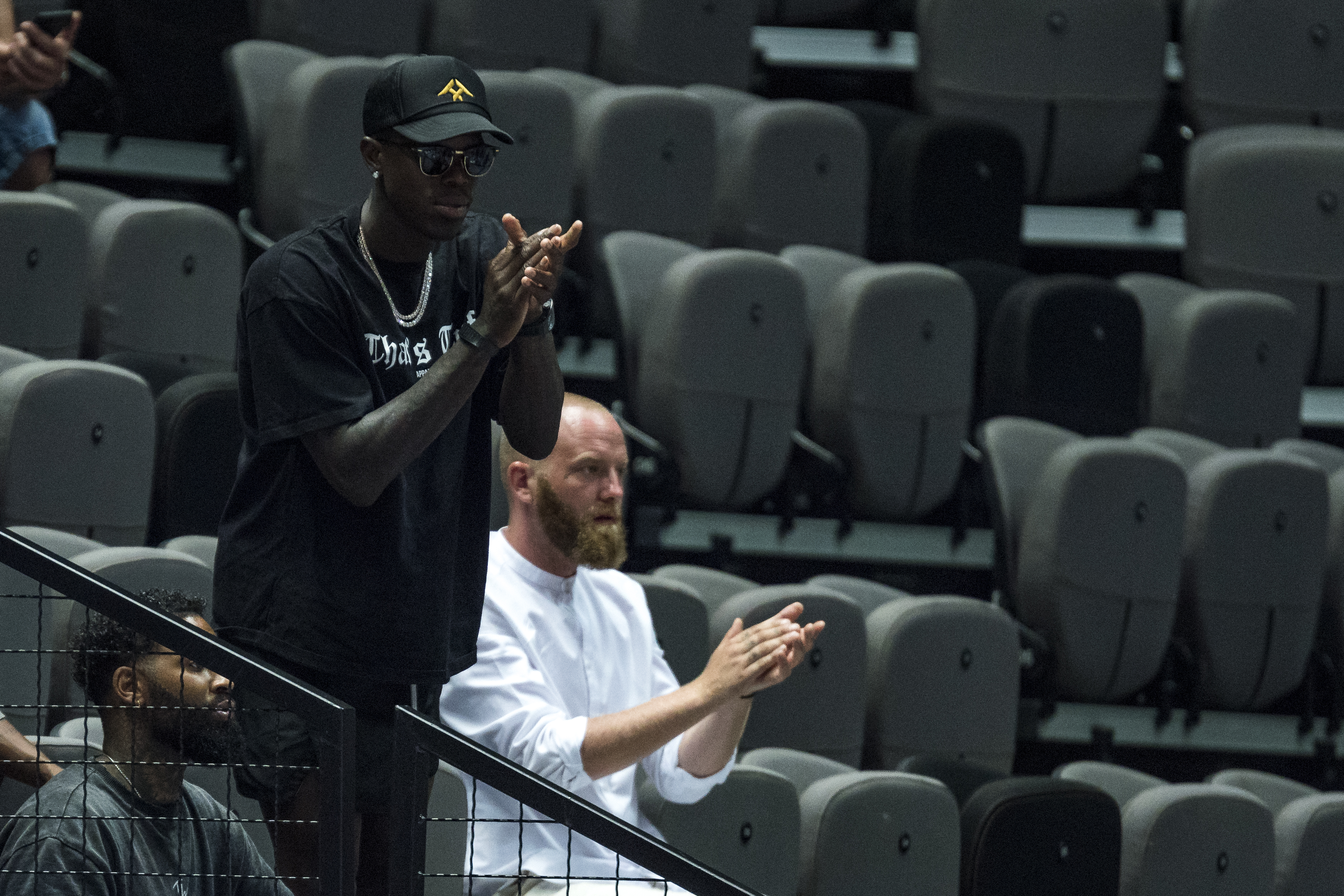 Schroder's insistence on getting to the rim and collapsing the defense could further open things up for Celtics stars Jayson Tatum and Jaylen Brown.
Udoka has suggested he wants both Tatum and Brown to be playmakers as well as shot creators. Schroder's attacking mentality might make them more judicious in hunting their own offense or setting up their teammates. He also figures to take pressure off Tatum and Brown to constantly bail the Celtics out in late-clock situations or when the team is struggling to shoot from the perimeter.
It remains to be seen what Schroder's role will be to start the season. Boston could still start Marcus Smart at the point guard spot. Whatever his role might be, Dennis Schroder's contract must be a thing of the past. He has an opportunity to play a vital role for the Celtics.