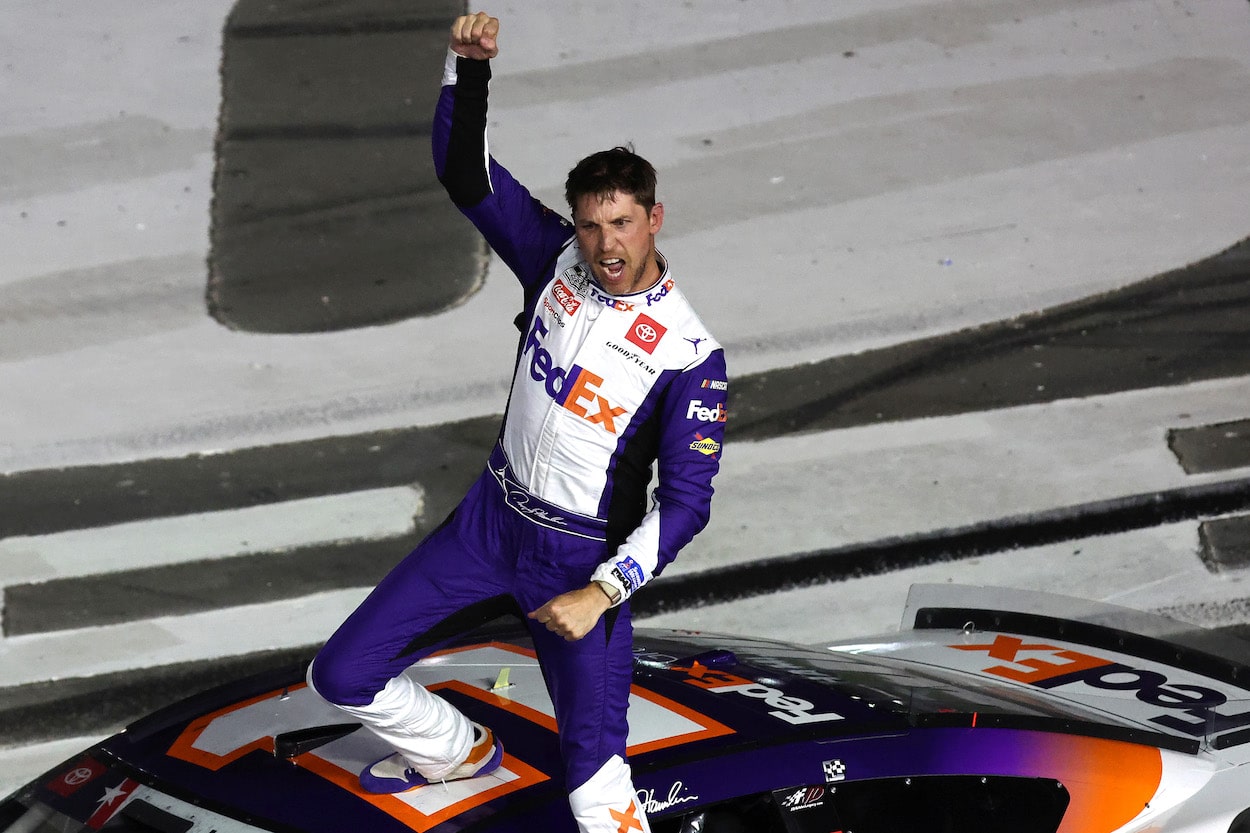 Denny Hamlin Could Be the Favorite to Win at St. Louis, Which Bodes Well for Cup Series Championship Chances
Denny Hamlin is set up to succeed at St. Louis, which would be great news for his championship chances in a season that's quickly turning around.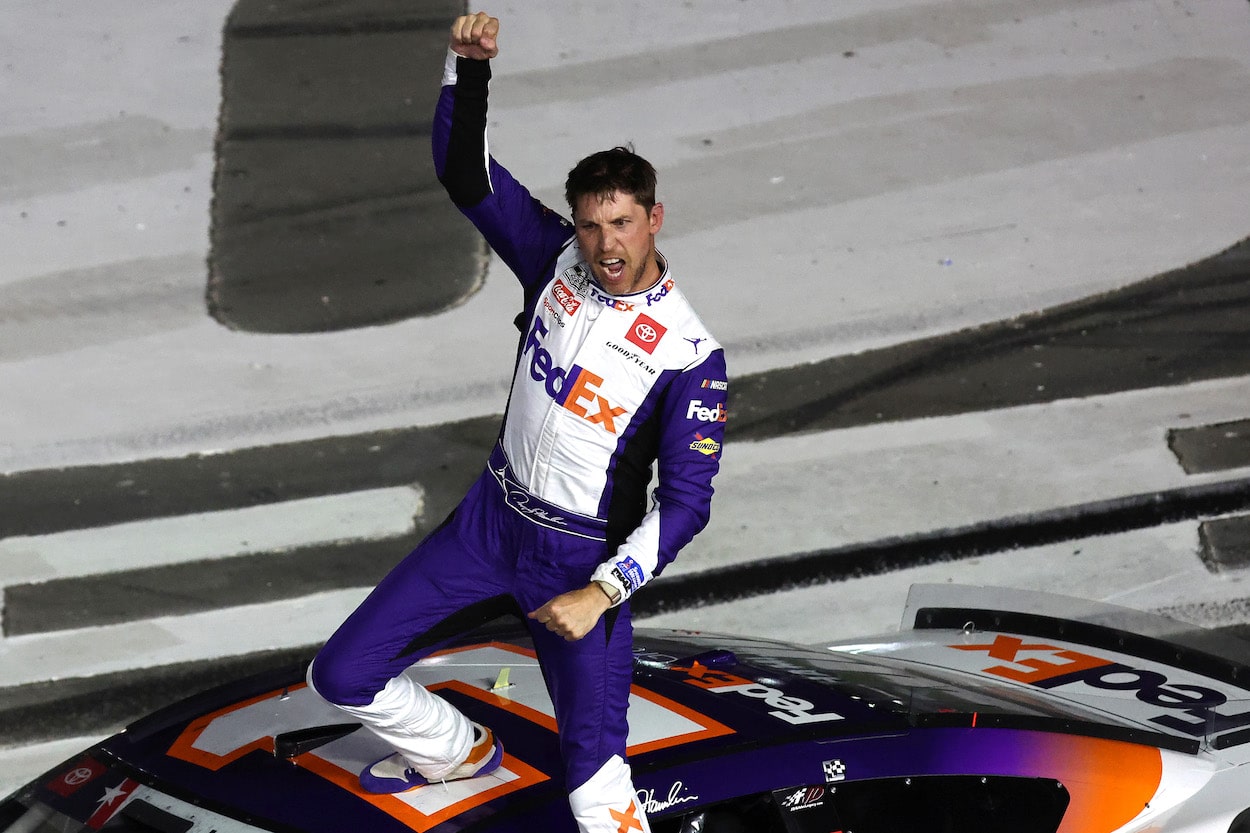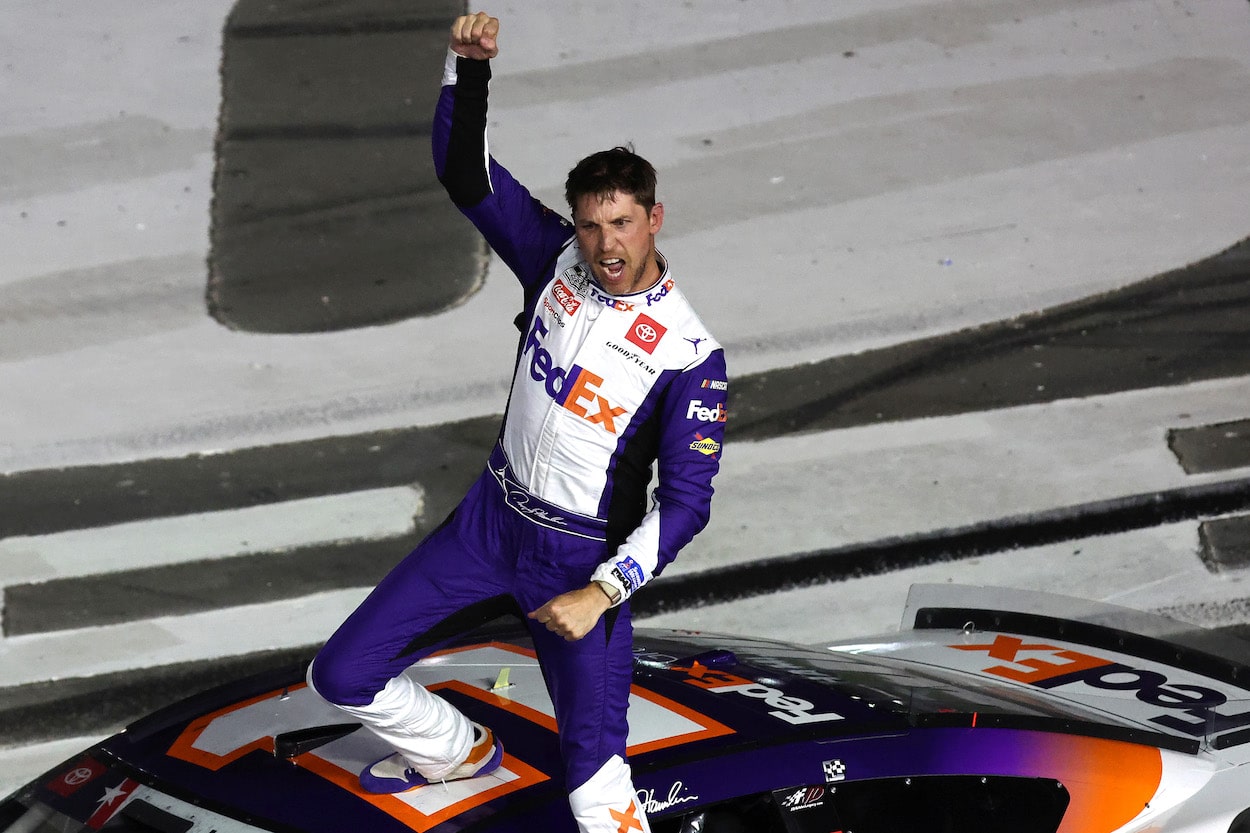 Denny Hamlin got off to one of the worst starts of his 18-year NASCAR Cup Series career this season as NASCAR rolled out its new Next Gen car model, but he could now be set to have one of the best second halves of his career in a season that could legitimately end with his long-sought first Cup Series championship.
Hamlin has qualified for the Championship 4 in each of the last three seasons — and therefore had a chance to win the title — but he struggled to be relevant through much of the first half of this regular season, much less a contender for race wins and a spot in the NASCAR Playoffs.
He had one finish better than 15th through the first six weeks of the 2022 campaign before he captured his first win of the year on a pit strategy call at Richmond Raceway that allowed him to run down William Byron while on fresher tires.
That was the lone bright spot through the first dozen races for Hamlin and the No. 11 team at Joe Gibbs Racing. He finished 18th or worse in each of the following five races and sat 22nd in the points standings, although he had a playoff spot secured thanks to the Richmond victory.
Denny Hamlin's season has turned a corner in a big way
His performance has picked up dramatically in the last three weeks. Denny Hamlin ran fourth at Kansas Speedway on May 15, he was runner-up to Ryan Blaney in the All-Star Race at Texas Motor Speedway the next week, and he won the Coca-Cola 600 at Charlotte Motor Speedway after also winning his first pole award of the year.
Hamlin is now 17th in the points standings and one of only three drivers with two wins on the season, along with Byron and Ross Chastain, and his 12 playoff points are one shy of Byron and Chastain for the most in the series.
This week could offer a glimpse at Denny Hamlin's championship potential
This weekend's race at World Wide Technology Raceway near St. Louis could also be a good indication of Denny Hamlin's chances at this year's championship. 
The 1.25-mile oval is shaped similar to Darlington Raceway, where Hamlin has four career victories, and it's banked in the turns at 11 degrees or lower in similar fashion to flatter tracks such as New Hampshire Motor Speedway and Phoenix Raceway. Hamlin has three career wins at New Hampshire and two at Phoenix, which is where the championship race will be held for the third consecutive season.
WWT Raceway is new to the Cup Series schedule, but Hamlin has already had success at that track in Xfinity Series action, albeit a long time ago. He started third and finished 11th in his first trip to the track in 2005 and won the pole a year later before finishing third behind Carl Edwards and Clint Bowyer despite a race-high 169 laps led.
World Wide Technology Raceway has a history of winners who go on to bigger triumphs
WWT Raceway also tends to produce winners who go on to have quite a bit of success both later in the season and in their careers.
The winner of the annual Xfinity Series race at WWT Raceway from 1997-2010 went on to win the series championship seven times, and the truck series winner captured the title three times, most recently in 2020 when Sheldon Creed turned the trick.
Six of the last Camping World Truck Series winners at the raceway have gone on to win at least one Cup Series race, and all but two of the eight different Xfinity Series winners have won multiple races at the Cup level.
If success on the banks of the Mississippi River portends success later in the year in the Cup Series, Denny Hamlin might be set to embark on one of the more remarkable comeback championship runs in recent memory, at least for a driver who has not missed any races because of injury, as Kyle Busch did in 2015.
Even amid his early-season struggles, the lone bright spot for Hamlin came in a 13th-place finish in race No. 4 at Phoenix, which was his highest finish of the year until his win three weeks later at Richmond.
With the series headed to a similar flat track this weekend, Hamlin's march toward his first championship in the Arizona desert at the end of the year could launch into full gear with a good run across the river from the Gateway to the West.
All stats courtesy of DriverAverages.com and Racing Reference.
Like Sportscasting on Facebook. Follow us on Twitter @sportscasting19 and subscribe to our YouTube channel.