The Denver Broncos Appear to Be Rolling Out an Intriguing $94.8 Million Red Carpet for Aaron Rodgers
The Denver Broncos need a quarterback badly. Drew Lock doesn't appear to be the answer, and Teddy Bridgewater doesn't look like the guy to lead this team to the promised land.
Alas, the rumors of Denver courting Aaron Rodgers continue to swirl, especially after the drama-filled offseason regarding the Green Bay Packers' superstar quarterback.
Well, it appears the Broncos are throwing all kinds of warning signs Rodgers' way by spending nearly $100 million in potential hopes of luring him to Denver in the offseason — if he decides to leave Wisconsin, that is.
Aaron Rodgers to the Broncos is something that John Elway would love to pull off
Remember, John Elway and the Broncos successfully attracted Peyton Manning to Denver and won a Super Bowl.
Can they do the same with Rodgers? Well, they are going to try.
There were talks of a potential Rodgers trade before he decided to return to Green Bay. Moreover, the Broncos were even the favorites to land him back in May.
Instead, the Broncos entered the season with Bridgewater as the starter and Lock as the backup. To no surprise, this hasn't worked out very well for Denver.
The list goes on and on with failed quarterback projects in the Mile High City, and it doesn't look to be getting any better. General manager George Paton and Elway will be aggressive in an attempt to bring in Rodgers — or perhaps Russell Wilson if he decides to leave Seattle — and he seems like the perfect fit in Denver.
Given the talent the Broncos have on defense, adding Rodgers would immediately throw them into Super Bowl contention and send a warning to the entire NFL.
It could be a pipe dream in Denver, sure, but Paton and Elway are going to be busy this offseason in hopes of bringing in a veteran quarterback in an attempt to lead this team to a Super Bowl.
The Broncs $94.8 million red carpet comes in the form of Tim Patrick and Courtland Sutton
The Broncos kicked things off by signing Tim Patrick to a three-year, $34.5 million deal. Then they turned around and inked Courtland Sutton to a four-year, $60.8 million contract a few days later.
Oh, and the Broncos have Jerry Jeudy, Noah Fant, and Javonte Williams on the roster for next season as well. That is a ton of firepower, and it could be even better if Melvin Gordon returns.
Suddenly, the Broncos' future at the wide receiver position looks promising, and they don't need to worry about losing either Patrick or Sutton in free agency.
Patrick has enjoyed an excellent season, adding 523 yards and four scores on 37 catches. Sutton leads the team in catches (43) and yards (617) while adding two touchdowns.
Jeudy has played in just four games as he dealt with an ankle injury, and Fant missed a game due to COVID-19 protocols, giving both wide receivers a perfect opportunity to step up and fill the role.
Now, they get rewarded with some big contracts, and the Broncos are sending signals far and wide as they look around for the next quarterback to try to right the ship.
The Broncos can add Rodgers and find a quarterback in the 2022 NFL Draft as well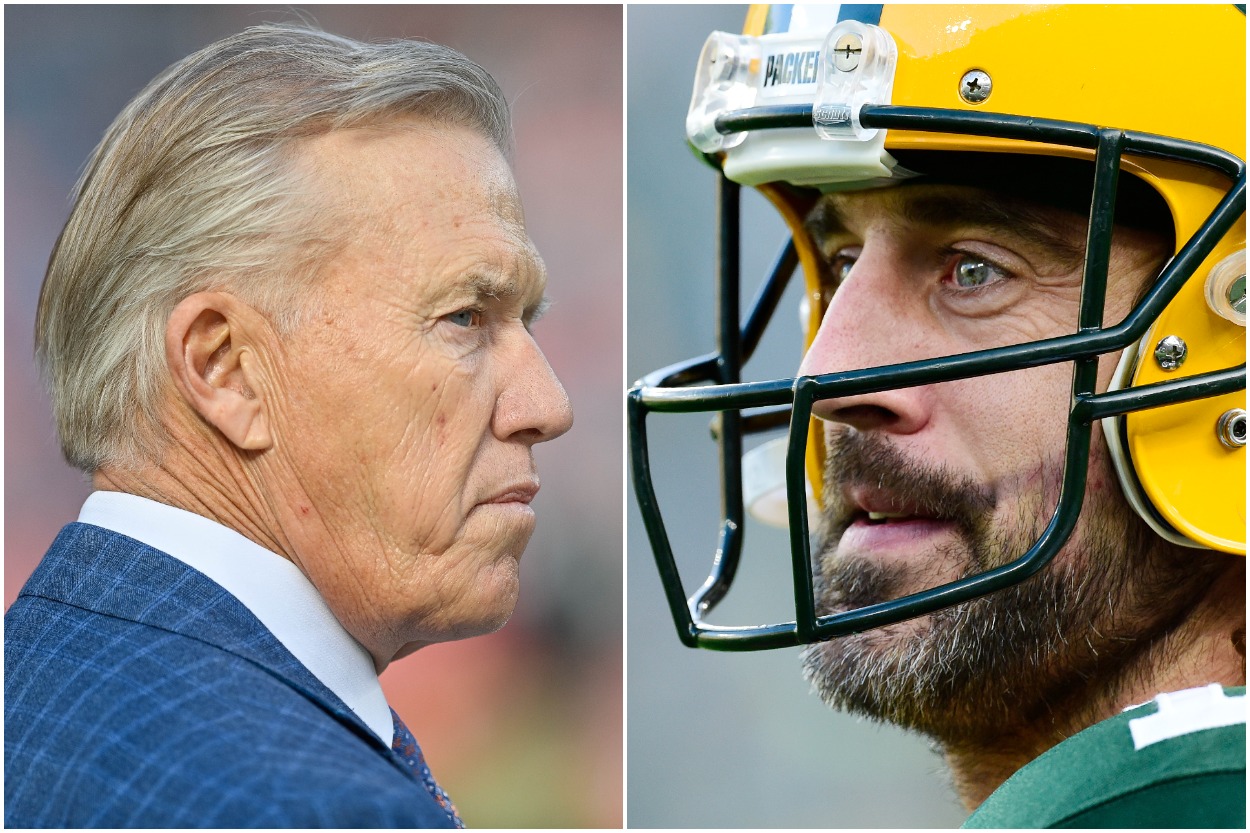 Now, even if Rodgers does come to Denver, the Broncos could very well add a quarterback in the 2022 NFL Draft. After all, what better way is there to learn than to sit behind one of the greatest quarterbacks in NFL history?
Paton and Elway have already scouted some of the top options in the 2022 class, including Matt Corral and Kenny Pickett, among others.
Bring in Rodgers and compete for a Super Bowl. Draft a quarterback and have him do what Rodgers did with Brett Favre in Green Bay — sit and learn.
It would make sense all around. Either way, the Broncos are spending money left and right to become the most attractive free-agent destination for quarterbacks during an offseason in which Wilson, Rodgers, and Deshaun Watson could all be looking for new employers.
Get ready. The NFL offseason is going to be a busy one.
Stats Courtesy of Pro Football Reference