Denver Broncos at Kansas City Chiefs: Preview and Prediction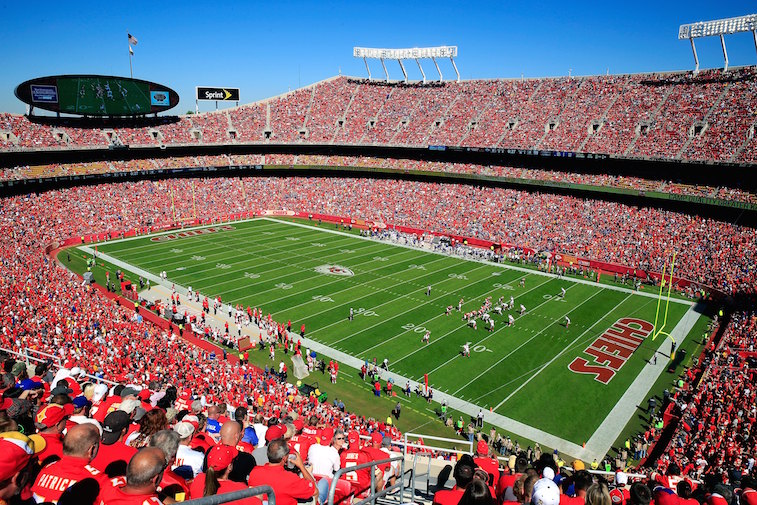 Point Spread:  Chiefs favored by 3 points
Over/Under:  42 points
Location:  Arrowhead Stadium, Kansas City, Missouri
The Denver Broncos and Kansas City Chiefs have a standing rivalry that dates back to their time as members of the American Football League. The two franchises have played in the same division for every season of their existence, and have combined to win 20 AFC West titles. The Chiefs hold an all-time edge of 56-54 in the series, but the Broncos have won six straight meetings. Both teams are coming off of impressive wins in Week 1, but anything is possible in Thursday Night Football.
These teams are considered to be the two front-runners to take home the 2015 AFC West crown, and the winner of tonight's game will have a huge early season advantage in their race for the division crown. With that being said, here is a preview of what to look for and a final prediction of tonight's matchup between the Broncos and Chiefs at Arrowhead Stadium in Kansas City, Missouri (pictured above).
1.  Will the Broncos offensive line rebound after a subpar showing in Week 1?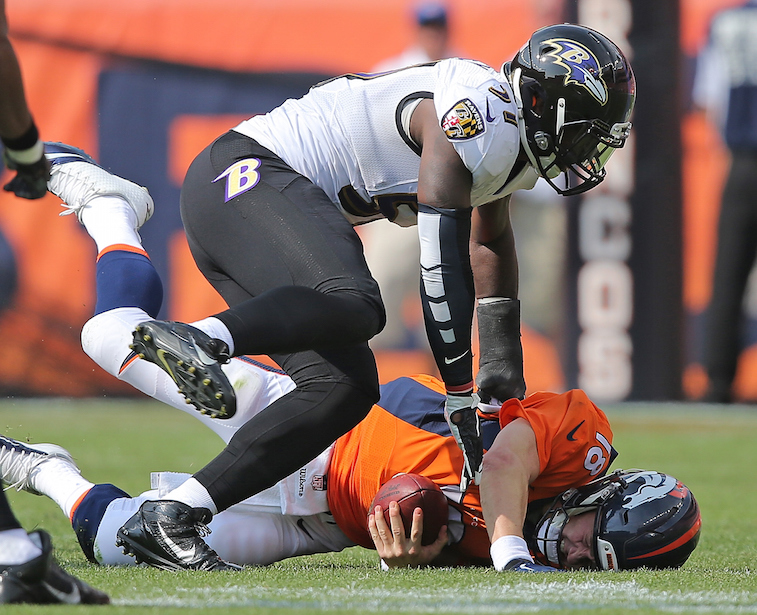 Denver's offensive line, which is featuring four new starters in 2015, struggled mightily at times against the Baltimore Ravens, giving up four sacks and paving the way for their running backs to rush for just 69 yards and a 2.8 yards per carry average. Things won't get any easier for the Broncos' offensive line in Week 2, either. In addition to having to deal with the short week of preparation time, Denver's o-line will have the unenviable task of trying to keep Kansas City's dynamic pass-rush duo of Justin Houston and Tamba Hali away from 39-year-old quarterback Peyton Manning. This matchup could very well determine the outcome of this game.
2.  How will the Chiefs attack the Broncos defense?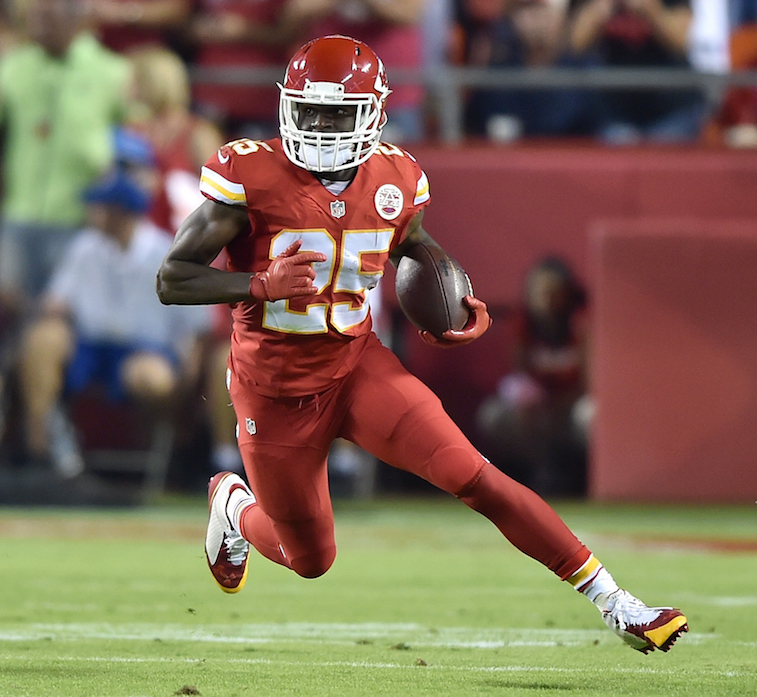 If Week 1 was an accurate indication, the Broncos could have the best defense in the league in 2015. They were in the face of Baltimore Ravens quarterback Joe Flacco all game long, in addition to limiting the Ravens' offense to just 173 total yards and no touchdowns. For the Chiefs to find any success in this game they are going to need to establish a rushing attack early on and keep Denver's pass-rush off balance by throwing screen passes and running draw plays. Fortunately for Kansas City, they have one of the most explosive running backs in the league in All-Pro Jamaal Charles (pictured above). That said, if Charles fails to get going, it will likely end up being a long night for the Chiefs' offense.
3.  Which team will be more affected by the shortened week?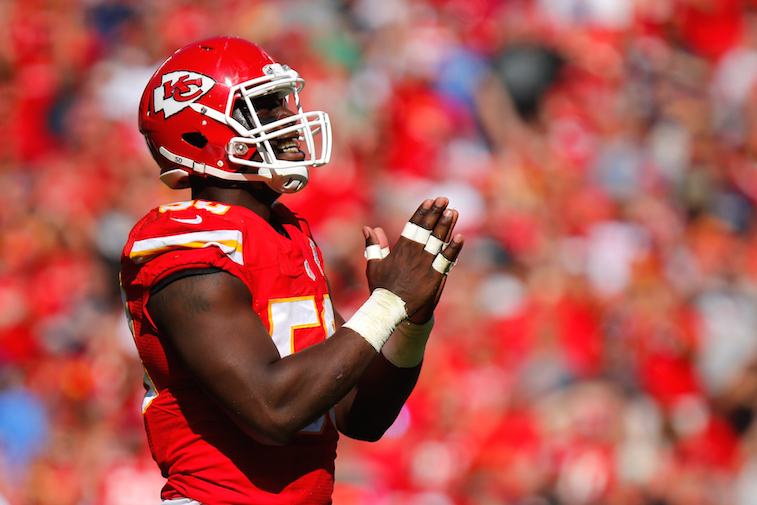 NFL players and coaches hate playing games on Thursday nights. That is a fact. It's also a fact that Thursday Night Football brings in a lot of money for the league and won't be going away anytime soon. As we've seen over the last few years, Thursday Night Football can produce some of the wildest games and biggest upsets of the season due to the participating teams having a shortened week of practice and far less time to recover from their games the previous weekend. At the end of the day, this matchup could ultimately be decided by which team does a better job of handling the short week.
Final Prediction: Broncos 20, Chiefs 10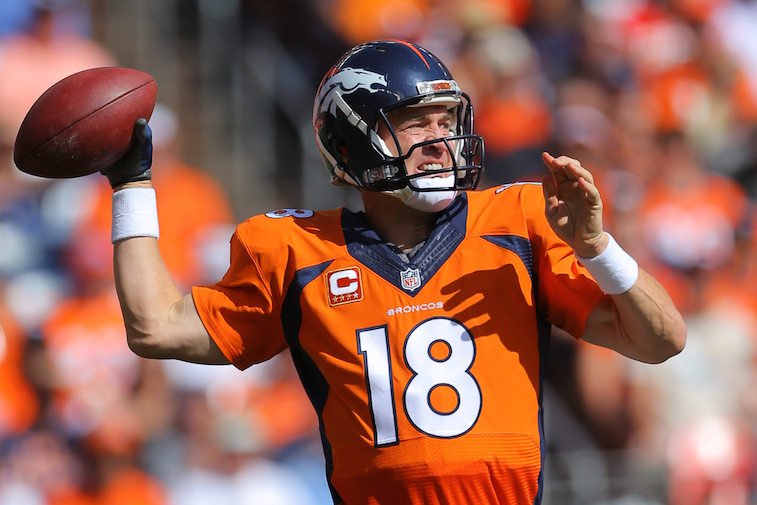 Both teams will struggle offensively in this game. Denver's defense will again carry the team, and Peyton Manning will also outplay Alex Smith to lead the Broncos to a low-scoring divisional win on the road over the Kansas City Chiefs.
All statistics courtesy of Pro-Football-Reference.