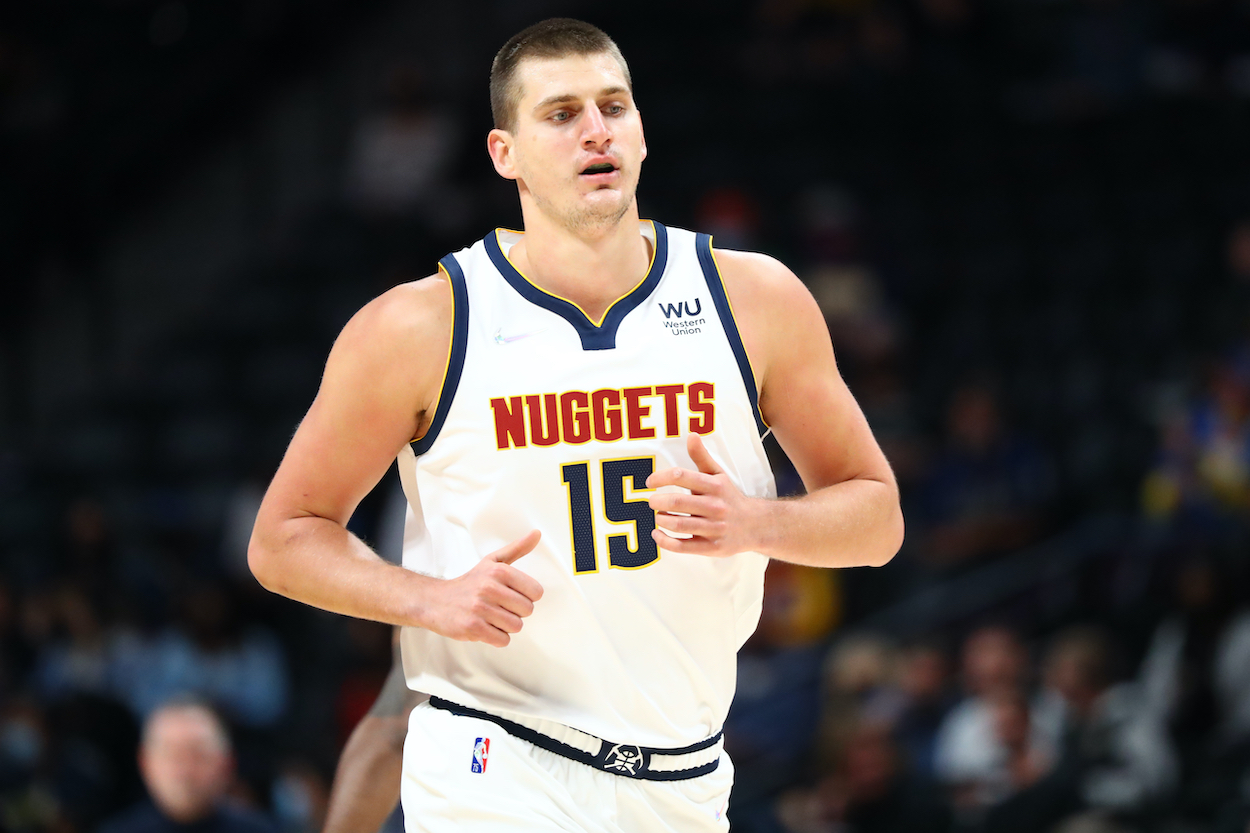 Denver Nuggets Fortunately Avoided a Disastrous Case of Deja Vu After Nikola Jokic's Terrifying Injury Scare
Nikola Jokic avoided the worst-case scenario after going down with a knee injury.
Denver Nuggets fans saw their lives flash before their eyes when reigning NBA MVP Nikola Jokic went down writhing in pain after colliding with Rudy Gobert on Tuesday night. Jokic left the game with a right knee injury and did not return.
But after a stressful few hours for Nuggets fans around the world, they can breathe a sigh of relief on Wednesday morning thanks to a positive injury update on their do-it-all center.
Nikola Jokic goes down with a scary knee injury
Jokic was playing like his MVP self on Tuesday night. The superstar big man had 24 points on 8-of-9 shooting and 3-of-3 from beyond the arc, six rebounds, and six assists for the Nuggets with two minutes still remaining in the second quarter.
It looked as if a career performance was in store, but it all came crashing down right before the halftime buzzer.
As Jokic attempted to defend Gobert on the block, the two centers bumped knees and Jokic fell to the ground in pain. He rolled around on the floor while clutching his right knee, and his Nuggets teammates came to his aid fearing the worst.
Jokic eventually walked off the floor and into the Denver locker room, but he didn't return to the game for the second half. The Utah Jazz then outscored the Nuggets by 10 points in the second frame to win, 122-110.
Nuggets fortunately avoid a disastrous case of deja vu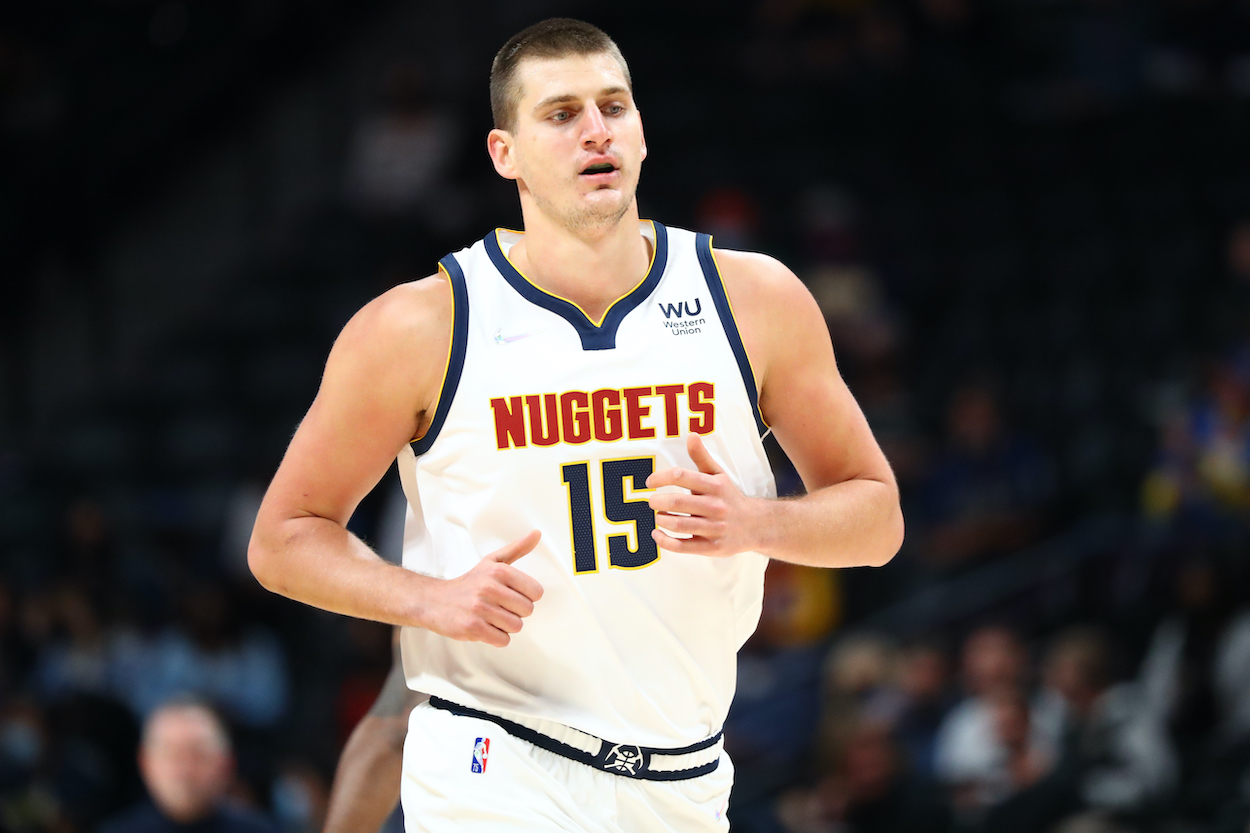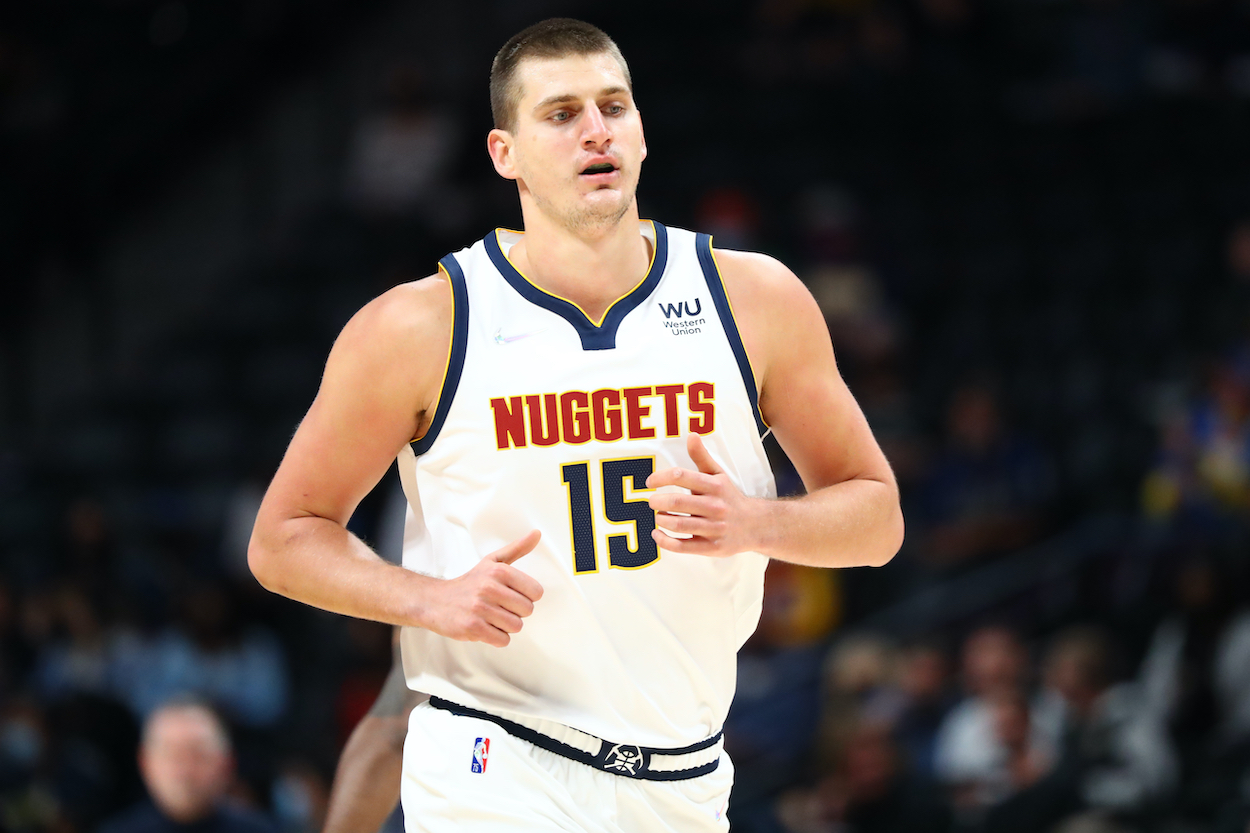 When a player falls to the ground and immediately grabs his knee in pain, there might be no worse feeling for a sports fan. Nuggets fans know that feeling all too well after watching Jamal Murray do the same last season, and he was later diagnosed with a torn ACL that's kept him off the floor for the last six months.
It was only natural to fear the same fate for Jokic.
But even though he missed the entire second half against the Jazz, it sounds as if Jokic avoided a major knee injury on Tuesday night.
"I don't think it's anything too serious," Nuggets head coach Mike Malone told reporters after the game. "He said it feels a little weak, and I just shut him down. I took the decision, it's not his decision to make."
Jokic's recovery timeline
After Jokic left the game and didn't return, the Nuggets diagnosed him with a knee contusion. That's just about the best-case scenario for Denver fans who thought they might've lost their MVP for an extended period of time.
Because it's only a contusion, Jokic might be back in time for the Nuggets' next game against the Dallas Mavericks on Friday night. If he misses any time, it should only be a few games at the most.
Take a deep breath, Nuggets fans. Jokic is going to be just fine.
Like Sportscasting on Facebook. Follow us on Twitter @sportscasting19.