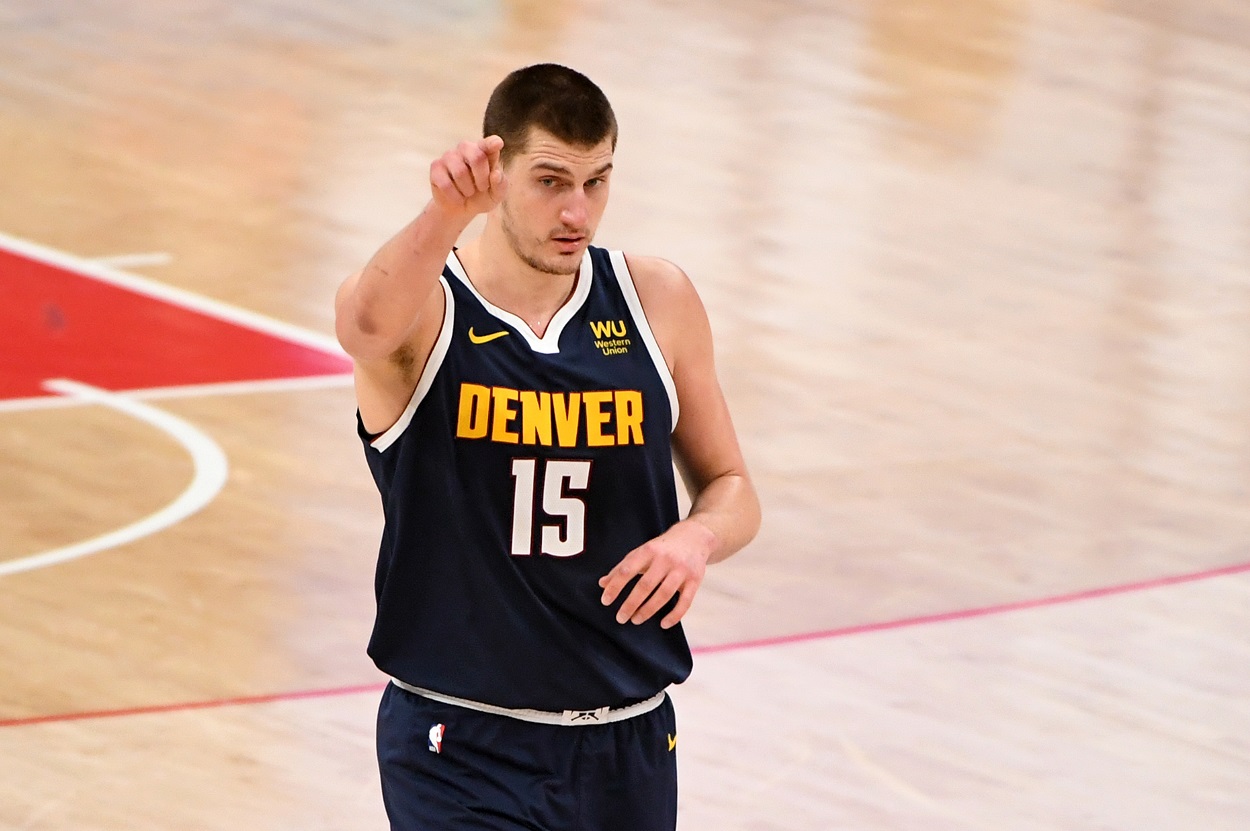 Denver Nuggets Superstar Nikola Jokic Has Set Himself Up for an Accomplishment Never Achieved by Any Player in NBA History
Versatile Denver Nuggets center Nikola Jokic has put himself in a great position to accomplish something no NBA player has before.
The Denver Nuggets might not look like the team that reached the Western Conference Finals a season ago but All-Star center Nikola Jokic certainly can't be blamed for that. The 25-year-old Serbian superstar is enjoying the best season of his young career, which is saying something given the fact he's been an All-NBA selection the past two seasons (First Team in 2019, Second Team in 2020). And he's put himself in a great position to do something no player in NBA history ever has before: win NBA MVP in the Mile High City.
Nikola Jokic is averaging career highs in points, rebounds, and assists
While the Nuggets have gotten off to a bit of a sluggish start in 2020-2021, the opposite can be said of Nikola Jokic. The three-time All-Star, who was taken with the 41st pick in the 2014 NBA draft and made his NBA debut a year later, has gotten better each and every season of his career and the 2020-2021 campaign has been no different.
At the time of this writing, Jokic is averaging career highs in points (27.4), rebounds (11.1), assists (8.6), steals (1.6), 3-point shooting percentage (40.2%), and is less than a percentage point away from setting a new career best for overall shooting percentage — he shot 57.8% in 2016-2017 and is currently shooting 57.0% from the floor. Nobody's perfect, I guess.
The Nuggets superstar is already in the top 10 of the all-time NBA career triple-doubles list
Nikola Jokic got off to a freakishly hot start this season, recording triple-doubles in four of the Denver Nuggets' first six games and was just one rebound shy in each of the other two.
The six triple-doubles he's recorded thus far this season are the third-most in the NBA this season behind only Luka Doncic and Russell Westbrook, who each have seven, and Jokic now has 47 for his career. That's already good for ninth on the all-time list, one spot ahead of former Nuggets All-Star Fat Lever, who finished his career with 43. Westbrook is obviously the active leader (No. 2 overall with 153) and is followed by LeBron James (No. 5 overall with 97) and James Harden (No. 8 overall with 51).
Nikola Jokic has clearly put himself in position to become the first Denver Nuggets player to win NBA MVP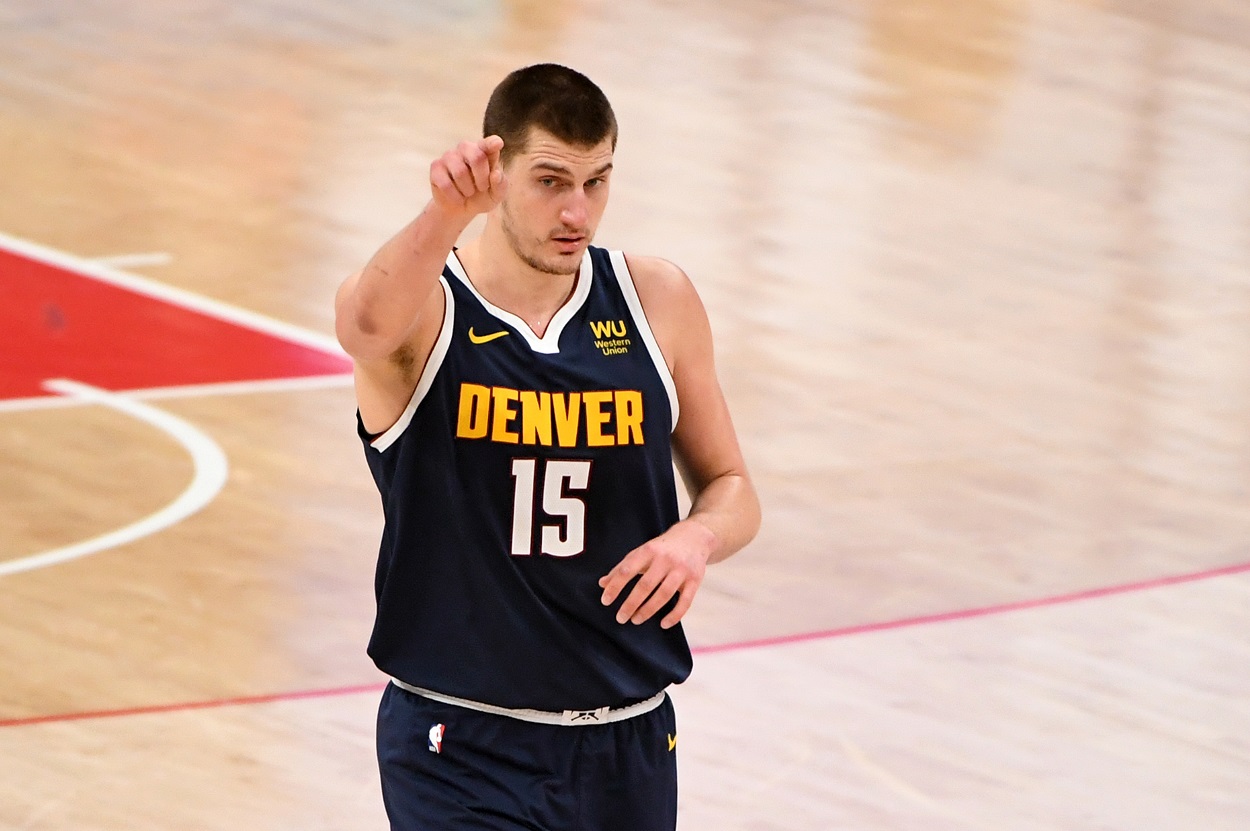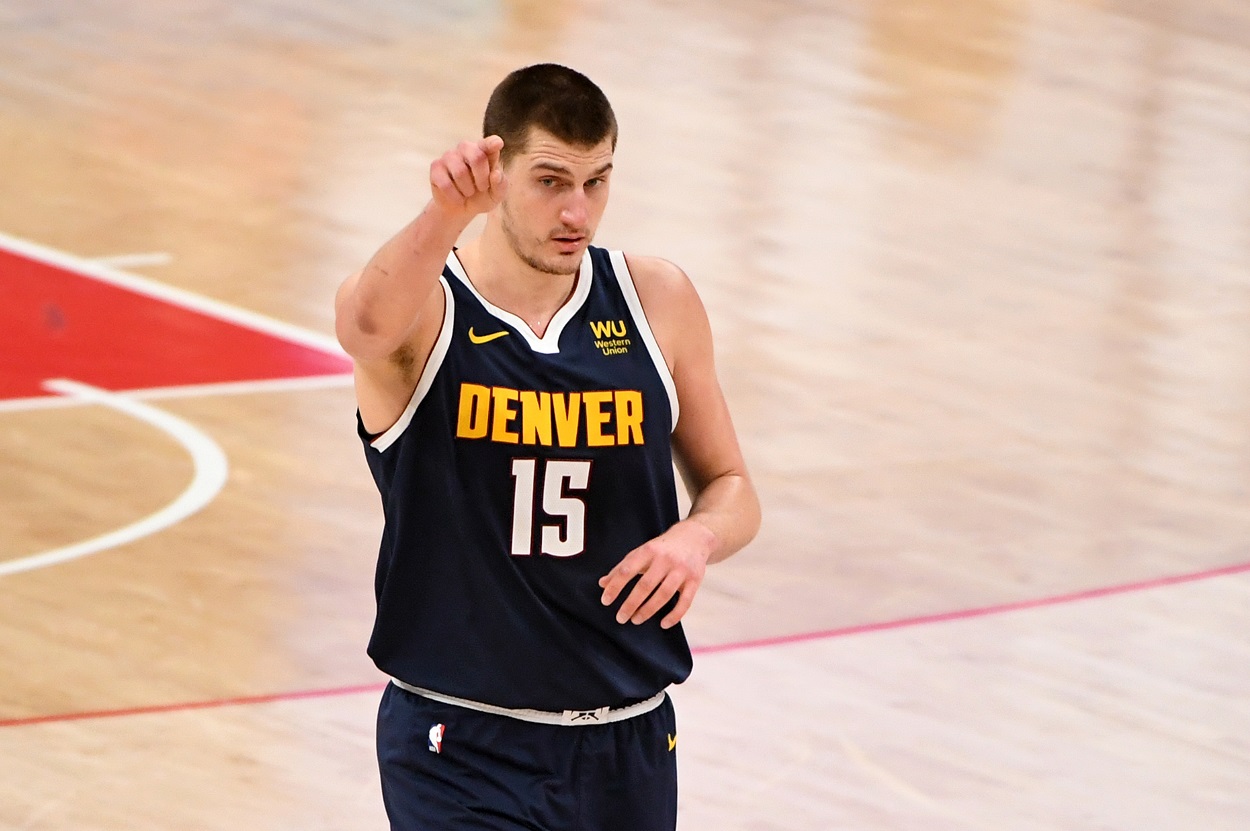 The Denver Nuggets have had NBA MVP winners on their roster before but not one player in history has actually won the award while playing for the franchise.
David Thompson came the closest in 1977-1978, the Nuggets' second season in the league following the ABA-NBA merger, by finishing third behind Bill Walton and George Gervin. But since then, nobody has even gotten that close. Alex English finished sixth in 1982-1983, the season in which he won the scoring title, and Carmelo Anthony finished sixth as well in 2009-2010.
Nikola Jokic finished fourth in 2018-2019 and ninth a season ago but has put himself in a great position to become the Nuggets' first-ever winner. Yes, there will be plenty of competition as the season rolls along as the likes of Joel Embiid, LeBron James, Kawhi Leonard, Damian Lillard, and, of course, two-time reigning NBA MVP Giannis Antetokounmpo will be in the mix as well.
The key will be Denver winning more basketball games. At the time of this writing, the Nuggets are currently sitting in the eighth spot in the Western Conference, which would put them in the four-team play-in tournament the league has planned for the postseason. One would think that might not be good enough for Jokic to win NBA MVP as the vast majority of past winners come from higher-seeded teams.
And only one player has ever won the award on a non-playoff team, that being Kareem Abdul-Jabbar in 1975-1976 when his LA Lakers went 40-42 and finished sixth in the West — only five teams in each conference made the postseason back then.
There's still a lot of season left but if Nikola Jokic can get the Nuggets back on track, don't be surprised if he's holding that NBA MVP trophy at season's end.
Stats courtesy of Basketball Reference