Deontay Wilder Is the Only Modern Boxer Who Could Beat Prime Mike Tyson
Mike Tyson is widely considered one of the greatest heavyweight boxers ever. At the height of his career, few fighters could take his punches. But, modern boxing has created a new era of heavyweight greats. As a result, Deontay Wilder is probably the only modern heavyweight boxer who could beat a prime Mike Tyson.
Mike Tyson in his prime
In a lot of ways, Tyson's domination bucked the trend of modern heavyweight boxing. Unlike the UFC, heavyweight boxing doesn't have an upper weight limit. What that means is any man who weighs over 200 pounds can compete in the division. So it's entirely possible for a 200-pound man to fight a 400-pound man. As a result, modern heavyweight boxing trends toward taller men who are heavier than before.
Tyson, on the other hand, was 5-foot 10-inches tall and often fought at about 220 pounds. His reach, which is a measure of how long arms are wasn't very spectacular. As a result, his opponents often had a significant height, weight, and reach advantage. Despite physical limitations, Tyson used his impressive skills and power to close the distance and knock out his opponents. 
This led to Tyson having a record of 37-0 by the late '80s, which was arguably his peak. But, with that said, he didn't really beat many other boxing greats. Tyson lost against men like Evander Holyfield and Lennox Lewis — both became dominant champions. Unsurprisingly, those two followed the trend of heavyweight boxing bodies. They were taller, longer, and heavier than Tyson.
A look at modern heavyweight boxing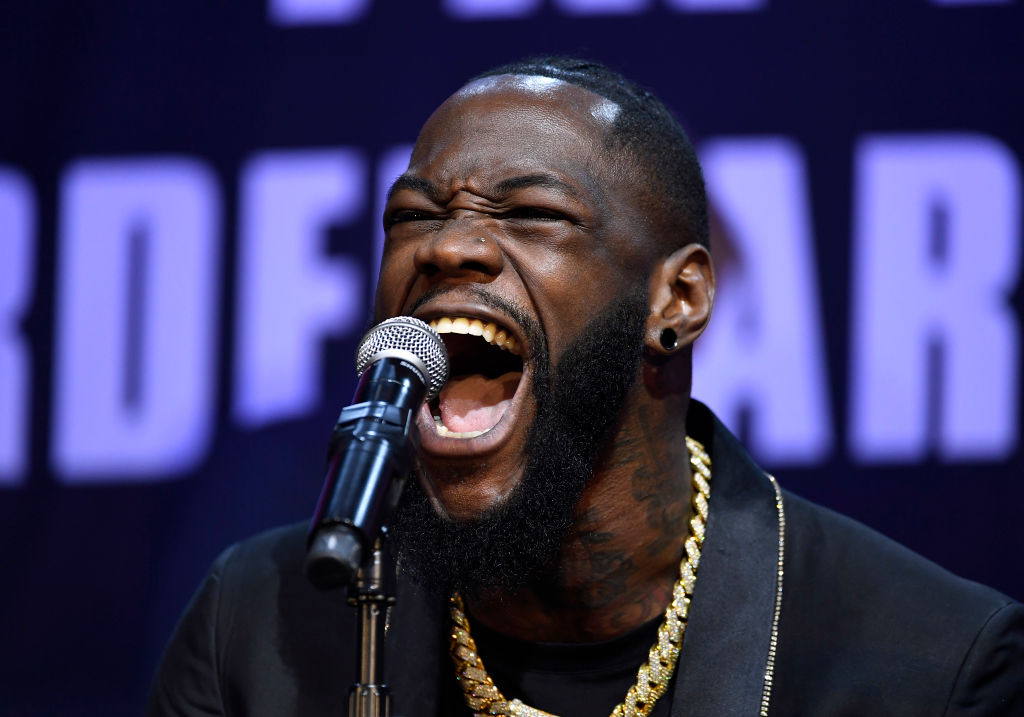 Currently, three heavyweight boxers hold or have held major boxing belts. They are Anthony Joshua, Tyson Fury, and Deontay Wilder. All three are significantly taller and longer than Tyson was. Surprisingly, only Wilder weighs about the same as Tyson. That said, only one of these three men are undefeated, and that's Fury. 
While undefeated, Fury wins fights with his boxing skills rather than knockout power. In his prime, it's entirely possible that Tyson's skills are better than Fury's. Andy Ruiz, a relatively short boxer like Tyson, shocked the world and KOed Joshua back in 2019. While Joshua beat Ruiz in their rematch, this win shows that someone with Tyson's body and skillset can still win fights against today's heavyweights.  
In Wilder's case, his only loss came from what some commentators call a lucky blow to his ear from Fury. While he never got knocked out, he was wobbled for the rest of the fight, ultimately causing the referee to call off the fight. Despite this loss, Wilder would still be Tyson's most dangerous potential opponent.
Why Deontay Wilder can beat Tyson in his prime
Wilder is a very different beast than Fury, Joshua, or Tyson. He knows how he wins — with his right-hand knockout punch. He's willing to lose rounds to study his opponents so he can land that perfect one-hit knockout. Some commentators and analysts say this makes Wilder unskilled. But his 41 wins by knockout say otherwise. Because of this, few men could likely survive Wilder's power.
Indeed, as Sports Bible explains, Wilder believes that he'd win in a fight against prime Tyson. In response to people comparing different eras of boxers, Wilder says, "I know people always go back to the old school or look at the new school and there's no school where I'm not No. 1 on Earth." 
In response, Tyson, who seems much wiser nowadays, says that, while he doesn't know who'd win in a fight, he loves that Wilder thinks like this, as it's exactly how he would think as well.
At the end of the day, it's impossible to know who'd win. But, Lewis, who knocked out Tyson in 2002, was also a tall man with long arms and scary knockout power. If Lewis could do it, it's entirely possible Wilder could do it, too.