Depression Has Plagued UFC Fighter Robert Whittaker Since He Was a Teen: 'I Didn't Want to Do Anything'
Robert Whittaker is one of the best middleweights in the world, and he's beaten some of the toughest guys in his division. He was the champ for a few years, and he always had a positive attitude outside of the octagon. But, in the buildup to his next fight, everything just stopped due to depression. 
Where in the world is Robert Whittaker?
When Israel Adesanya soundly beat Whittaker in late 2019, it wasn't that shocking of a result. Adesanya knocked Whittaker down at the end of the first round. If it had gone on a second or two longer, then the fight would've been over.
In the second round, the same thing happened except Whittaker was out for the count. Whittaker took the loss in stride. He congratulated his opponent and he set off to rebuild himself.
Not long after, he was booked to fight again a few months later. Jared Cannonier was supposed to be his opponent, and while Cannonier was good, he's not undefeated like Adesanya is. Many fans expected Whittaker to come back and knock Cannonier out, but then, out of nowhere, Whittaker pulled out. 
As The Chronicle wrote, Whittaker just went MIA. Nobody knew where he went. Internet rumors said he was taking a leave of absence to donate bone marrow to his daughter. While that wouldn't be out of character, this is not what happened.
Robert Whittaker became depressed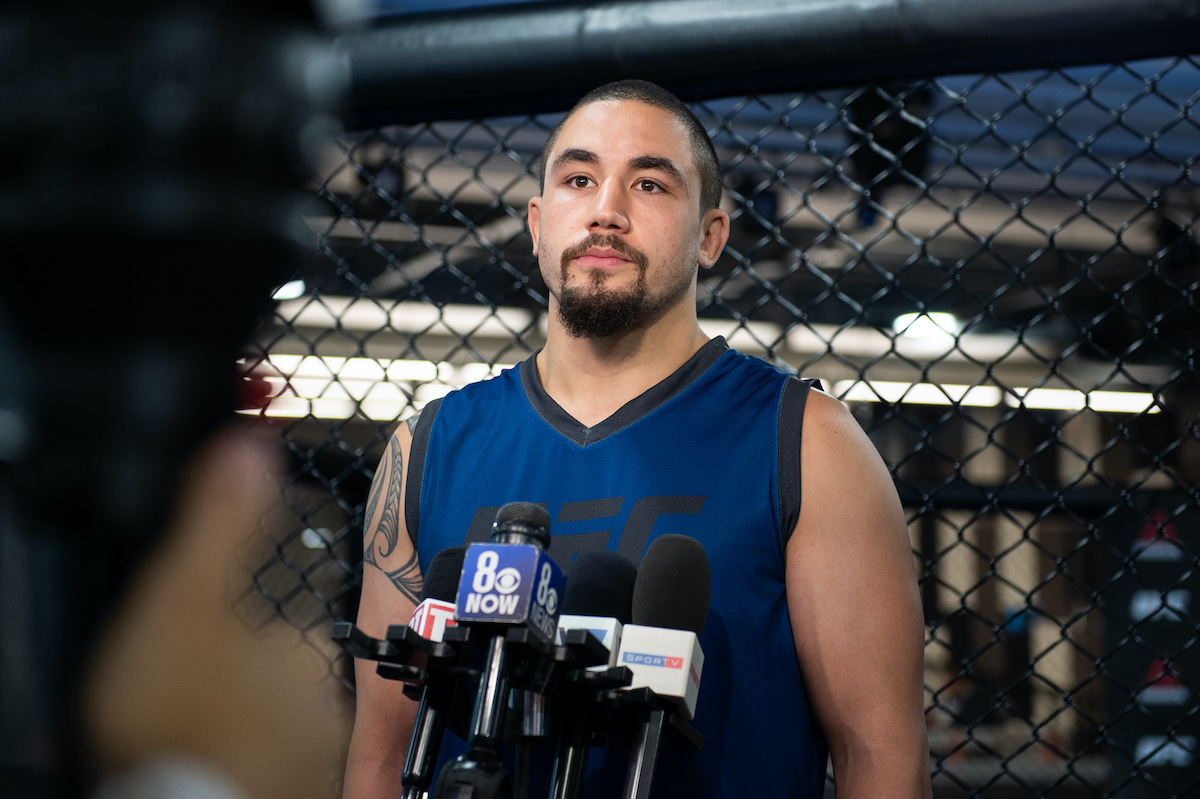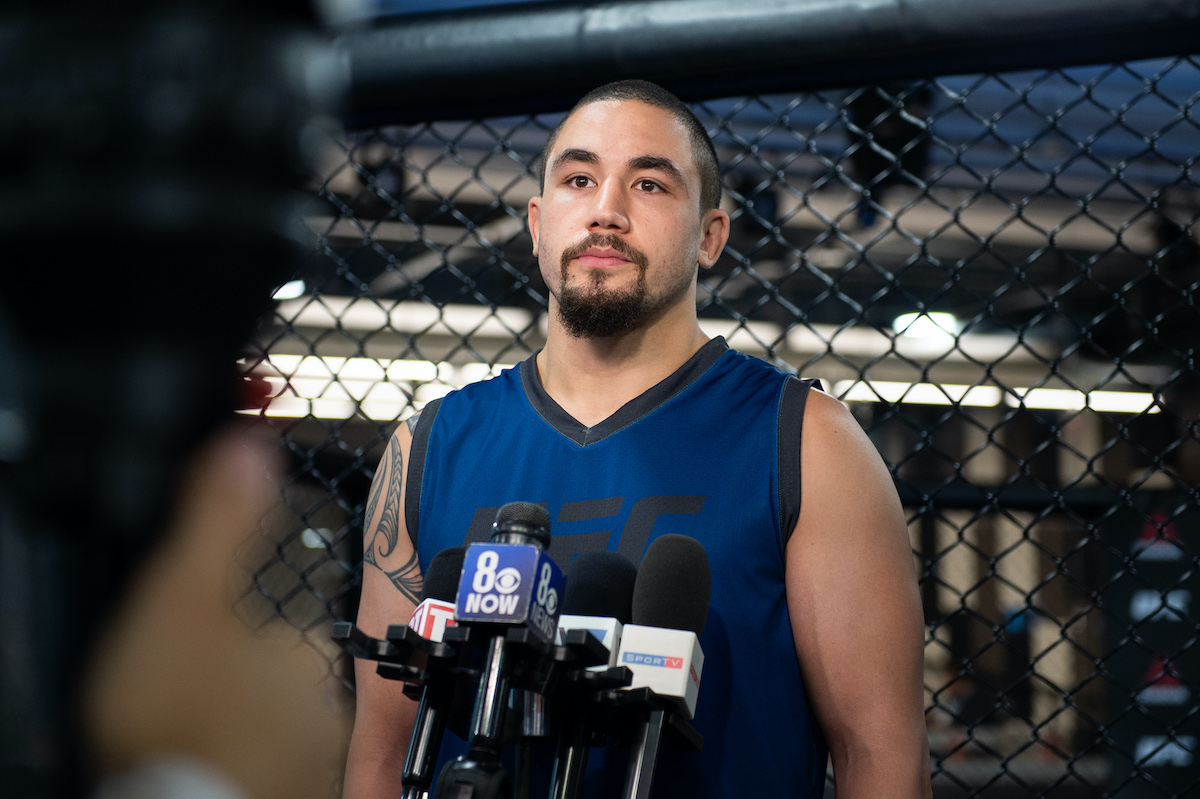 It was Christmas day, and he was doing what he did every Sunday morning. He was running up and down sand dunes to prepare for his fight with Cannonier. Suddenly, he thought about his family. He realized they were home celebrating Christmas, while he was there working out. Like he told The Chronicle, "That moment, it's when everything crashed."
This wasn't actually new for him, either. Like he told The Chronicle, he's trained through many important life events. "Because of my training schedule, I was missing birthdays, weddings, funerals," Whittaker said. But, when he considered his family on Christmas day, he realized he was burned out and depressed.
That's ultimately why he went MIA from the public. He told the Chronicle, "During the break, I got off all social media to spend time with family." This rest period seems to have done him a lot of good; he's preparing to fight again soon. However, while this was his most recent bout with depression, it wasn't his first.
Robert Whittaker's experience with depression
As The Chronicle wrote, Whittaker's fought with depression before. Similar to his recent experience with depression, as a teen, he got so depressed that he'd stay in his room for days on end. With that said, he's also faced depression in his professional life before. 
Like The Body Lock said, while training for a fight, he dealt with depression while struggling to recover from an injury. He had a hard time getting motivated because of how behind he was in terms of his personal goals. This lack of motivation is a common symptom of depression. For Whittaker, it made him want to nap and stay at home all day instead of train. 
While Whittaker has fought with depression many times in the past, he also said that nowadays, he uses his family and his team as a support structure to keep him steady. Whittaker also wanted to speak up about depression and mental health in general, and he said that, "It doesn't matter who you are, you can get depressed and you can feel like you're falling down a pit of despair."