Derek Carr Is Still Trying to Channel the Inspiration He Received From Kobe Bryant
Kobe Bryant left behind a legacy that no one could have ever imagined. He encouraged athletes to strive to be the best, and his advice wasn't limited to one sport. Bryant had a passion for other activities, like football, and plenty of NFL players, like Derek Carr, turned to the legendary NBA player for encouragement.
A dedicated NFL player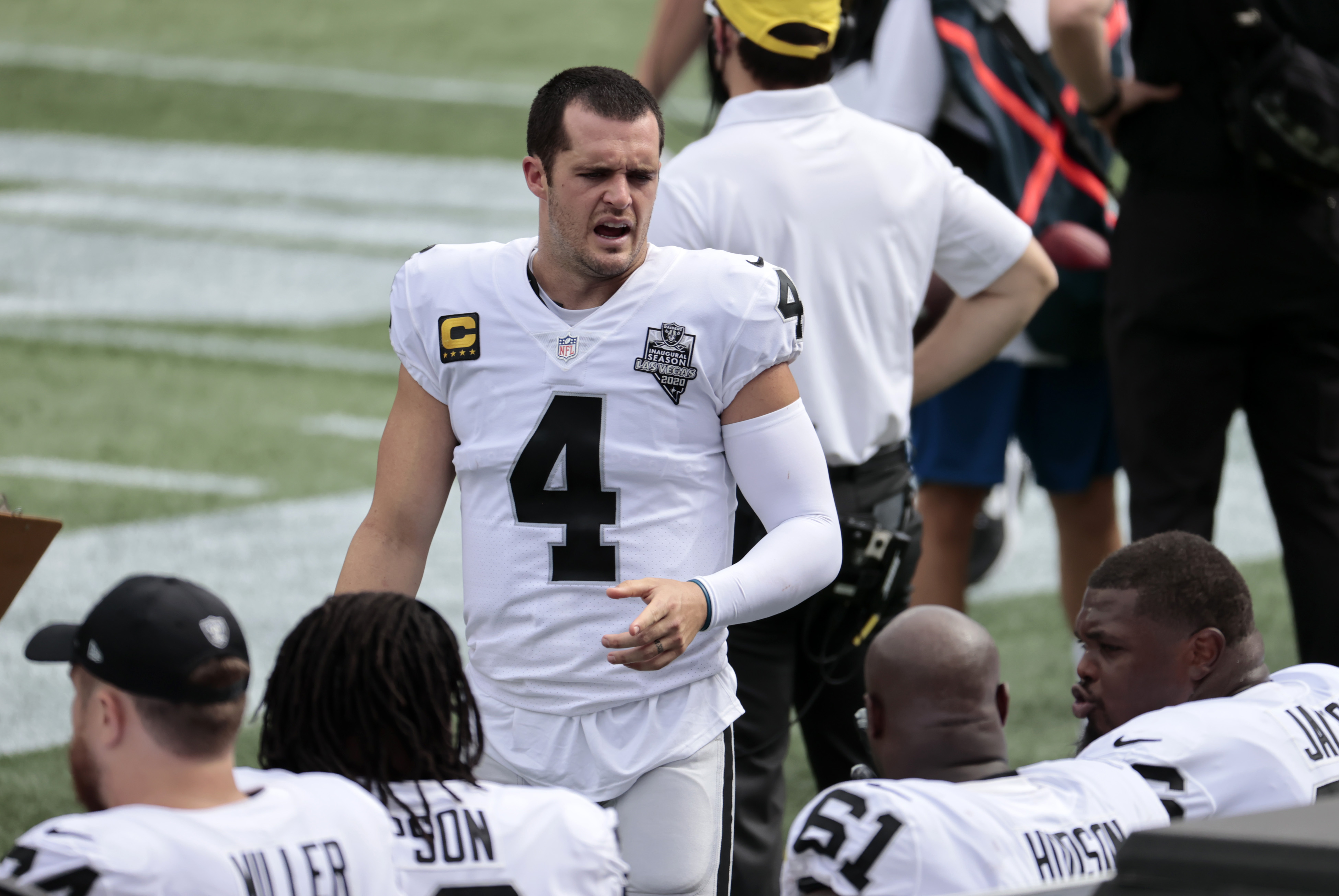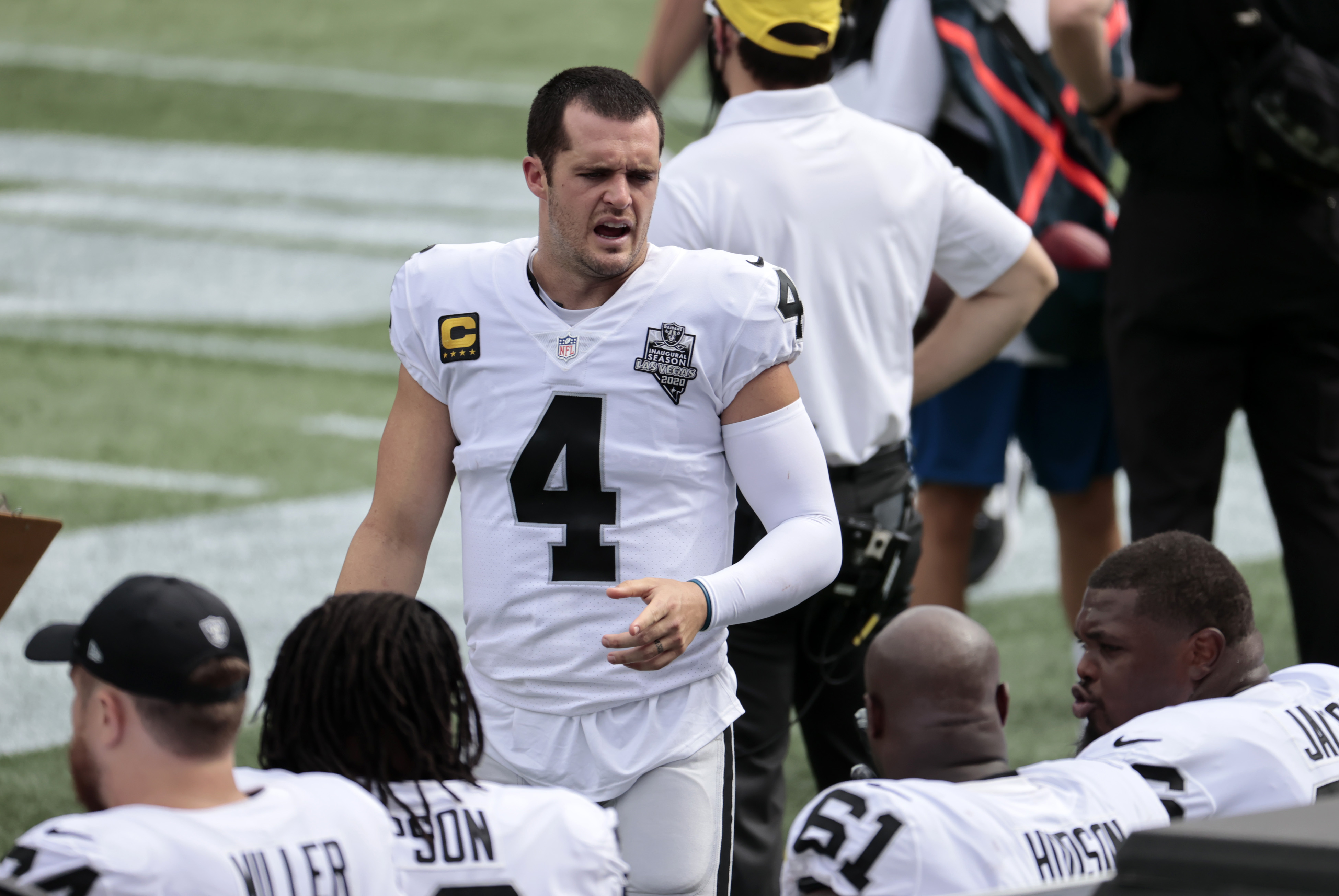 Derek Carr hasn't been playing for the Las Vegas Raiders for all that long. He was drafted by the team in the second round of the 2014 NFL Draft, after having played college football at Fresno State. Born in 1991, it was almost as if he was always meant to play professionally. His stats are nothing less than amazing, according to Stat Muse.
In six seasons of playing for the Raiders, Carr has made a name for himself, with 2,120 completions in 3,313 attempts for 22,793 yards and 143 touchdowns. He is also the first quarterback to ever say he had 4,000 passing yards in back-to-back seasons, reports SB Nation.
As if that weren't enough, the 6-foot-3, 210-pound QB has been selected for three Pro Bowls. Not too many people at Carr's level can compete with that! It does make sense that he's excellent, however, since it seems that football runs in the family. Carr's older brother, David, also played professionally in the NFL, and it looks like he passed along his talents.
The 2020 season is extremely important
With the 2020 season upon us, why is it so important to Carr? Well, Fansided predicted that Carr will have his best season yet. And it could be groundbreaking for his career. As the player on his team with the most completions, it looks like he'll add to his list of records.
Carr is predicted to have the most touchdowns for his team, too. He'll have the best support he could hope for from his teammates. Carr spent the last six years of his career constantly impressing everyone around him, and he expected to do even better in the upcoming season.
Derek Carr is still trying to channel inspiration from Kobe Bryant
So, how does Bryant come into the picture? Well, it looks like Carr received some inspiration he'll never forget and is still trying to channel, according to The Athletic. He remembers the "Mamba Mentality" that he learned from his idol, and he incorporates that into everything he does on the field.
Carr even says he "knows he has to go out there and do it," according to NBC Sports. He always kept a close eye on everything Bryant did and how he did it. And Carr knows that by keeping the right mindset, it'll do wonders for his game.