Derek Jeter and the History of Yankees Captains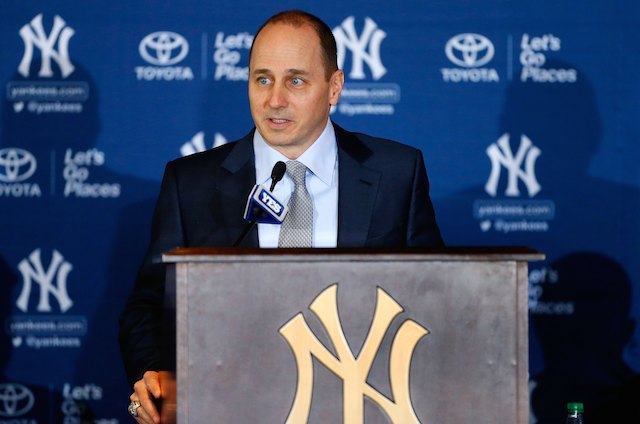 New York Yankees General Manager Brian Cashman doesn't believe that anyone could possibly take the place of Derek Jeter, which is why he thinks the role of Yankees captain should end with the future Hall of Famer.
While speaking on ESPN New York Radio 98.7 FM, Cashman wanted it to be known that he didn't mean this as a sign of disrespect to the current members of the New York Yankees. "And that's not disrespectful of any of the guys I have here that have a lot of leadership," said Cashman. "As far as I'm concerned, and I'm not the decision-maker on this, that captaincy should be retired with No. 2. I wouldn't give up another captain title to anybody else."
Whether you agree with the Yankees general manager, there should be no doubt that Jeter cannot easily be replaced. In fact, there is probably no one who could ever fill his shoes. But that doesn't mean there will never again be a player worthy of this high honor; it may just take some time to find the right person. It's also important to recognize the men who were lucky enough to merit this title.
There have been some discrepancies when determining the actual number of captains in the history of the New York Yankees organization. As a result, we've decided to base this list on the information brought forth by Baseball Almanac. Let's take a look at the privileged few.
1. Clark Griffith
Clark Griffith was a pitcher and an outfielder who spent 20 years in the big leagues. While in New York, the Old Fox had a 2.66 ERA and 172 strikeouts. Griffith would be inducted into the Hall of Fame by the Old-Timers Committee in 1946.
2. Kid Elberfeld
The Yankees, known as the Highlanders at the time, were fortunate enough to have Kid Elberfeld on the squad because he was able to play both shortstop and third base during his seven years with the organization. But what we like best about Kid is his incredibly awesome nickname: the Tabasco Kid.
3. Hal Chase
Hal Chase played first base during his tenure in New York and is widely considered one of the best to ever grace the position. Despite the controversy of game-fixing that always followed around Prince Hal, he was constantly praised for his defensive skills by players like Babe Ruth and Walter Johnson, and according to historian Bill James, "His brilliance with the glove is easier to document than Ty Cobb's temper, Hack Wilson's drinking or Walter Johnson fastball; it is all over the literature of the sport."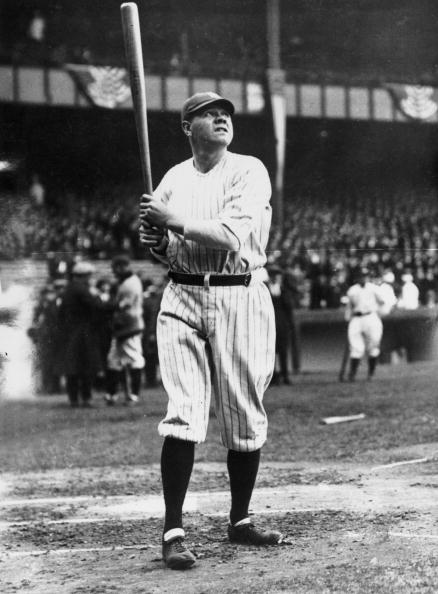 4. Roger Peckinpaugh
Roger Peckinpaugh was not only the captain for the Yankees, but he spent his nine seasons as the team's shortstop. His best season at the plate occurred in this period of time, when he hit .305 during the 1919 season.
5. Babe Ruth
Tenure: May 20, 1922 to May 25, 1922
Arguably the best of all time, Babe Ruth (pictured) played 15 years in pinstripes and was as dominant as they get. As a member of the New York Yankees, Ruth hit 659 home runs (714 total for his career), had a batting average of .349, and accumulated 2,518 hits. Despite how great of a ballplayer the Bambino was, he was actually a lousy captain. The Hall of Famer's tenure in the role would last for only six days because of an incident in a game in which he threw dirt on an umpire and confronted a heckling fan. Classic Bambino.
6. Everett Scott
Everett Scott would take over the captain's reign but would only spend four seasons with the Yankees. However, he was a special shortstop who consistently led the league in fielding percentage from that particular position.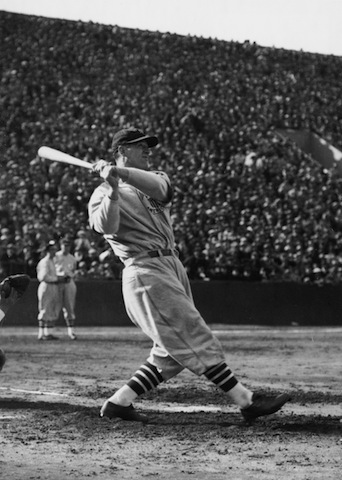 7. Lou Gehrig
Tenure

: April 21, 1935 to June 2, 1941
Lou Gehrig (pictured) was the ultimate ballplayer; he spent his entire 17-year playing career in Yankees pinstripes. The Hall of Famer had a .340 lifetime batting average, 493 home runs, and 2,721 hits. But no one could possibly forget his streak of consecutive games played: 2,130. It's no wonder that, despite his eventual illness, the Iron Horse would consider himself to be the luckiest man on the face of the Earth.
8. Thurman Munson
Tenure

: April 17, 1976 to August 2, 1979
After Gehrig, the Yankees wouldn't name a captain until the honor was bestowed upon Thurman Munson in 1976. Munson was mainly a catcher during his 11 seasons as a Bronx Bomber, and he also found himself a perennial All-Star. On top of that, the Walrus would also win the 1976 AL MVP award. Unfortunately, Munson's life was cut short in 1979 when, at the age of 32, he died in a plane crash.
9. Graig Nettles
Tenure

: January 29, 1982 to March 30, 1984
Graig Nettles spent 22 seasons in the big leagues, and 11 of those years were as part of the Yankees organization. The third baseman would be selected to six All-Star Games and win two World Series titles in his long major league career.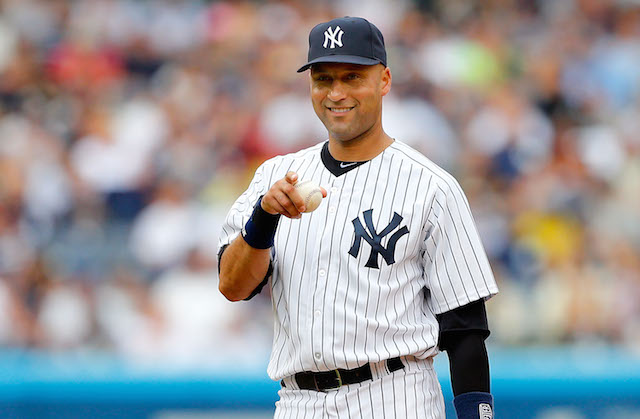 10. Willie Randolph
Tenure

: March 4, 1986 to October 2, 1989
Willie Randolph was made co-captain of the Yankees on March 4, 1986. The second baseman would make six of his seven All-Game appearances while playing in New York, and he was a member of the Yankees teams that won the World Series in 1977 and 1978.
11. Ron Guidry
Tenure

: March 4, 1986 to July 12, 1989
The other co-captain at the time was pitcher Ron Guidry. During his tenure with the Yankees, Guidry would be selected to four All-Star teams, collect the 1978 AL Cy Young award, and win five AL Gold Gloves for his position.
12. Don Mattingly
Tenure

: February 28, 1991 to October 8, 1995
Don Mattingly was the team's heart and soul during his 14 seasons as a New York Yankee. Donnie Baseball would finish his career with a .307 batting average and 2,153 hits. He was so crucial to the organization that it would be eight years until it found a worthy heir to his captaincy.
13. Derek Jeter
Tenure

: June 3, 2003 to September 25, 2014
Derek Jeter (pictured) was the captain of all captains. Not only was he the face of the New York Yankees, but he found himself as the face of baseball. Call him by whatever name you want, be it Mr. November, the Captain, or Captain Clutch, but know that they broke the mold when they made Jeter. He will certainly be difficult, if not impossible, to replace.
All statistics are courtesy of Baseball Almanac and Baseball-Reference.com.