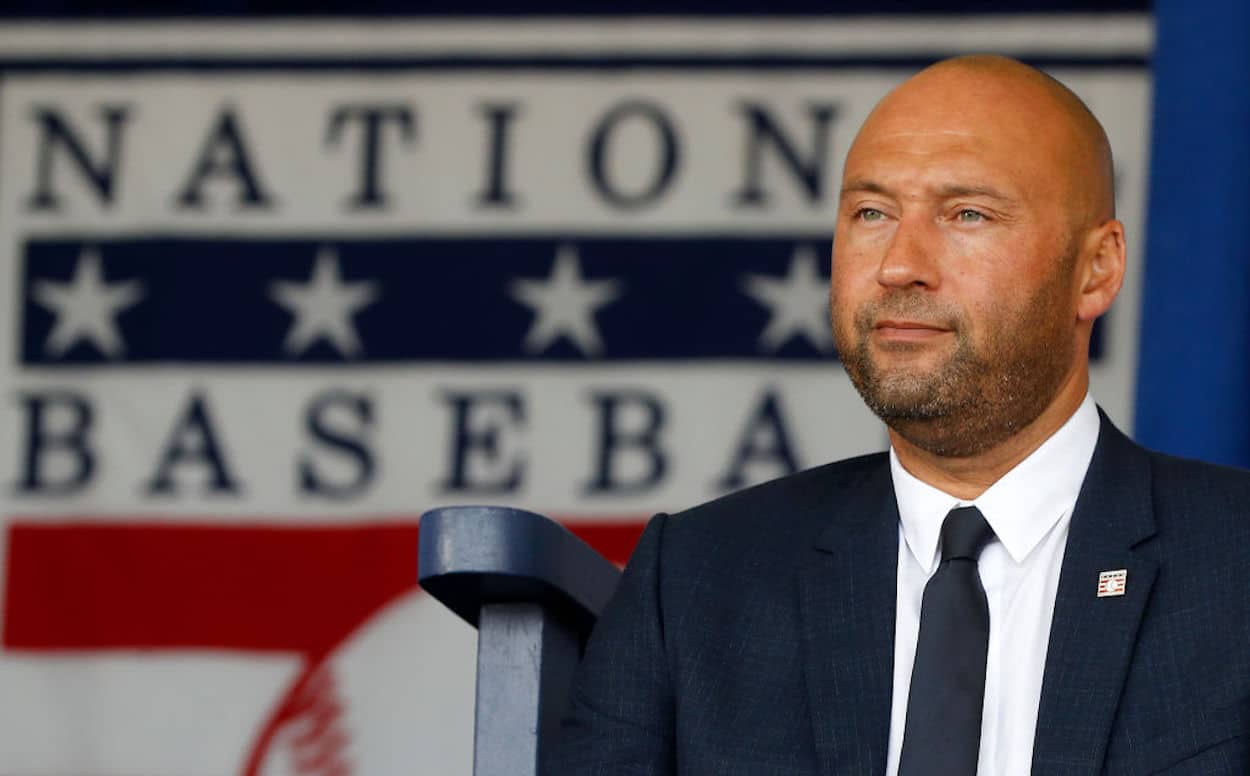 Derek Jeter Finally Shuts Down the Infamous 'Gift Basket' Rumor
When an athlete spends decades in the spotlight, some rumors will inevitably start to swirl. Just Derek Jeter about that reality.
Over time, certain players will reach legendary status within their specific franchise. While the New York Yankees have had no shortage of stars over the years, few modern men can compete with Derek Jeter. During his time in pinstripes, the shortstop became the face of the franchise; for a generation of fans, he is the Yankees.
When someone spends that amount of time in the spotlight, though, some rumors are going to start swirling. In his Last Dance-style docuseries, Jeter has finally addressed the most infamous of all: his supposed habit of giving gift baskets to women who spent the night in his apartment.
Derek Jeter goes on the record about his supposed gift baskets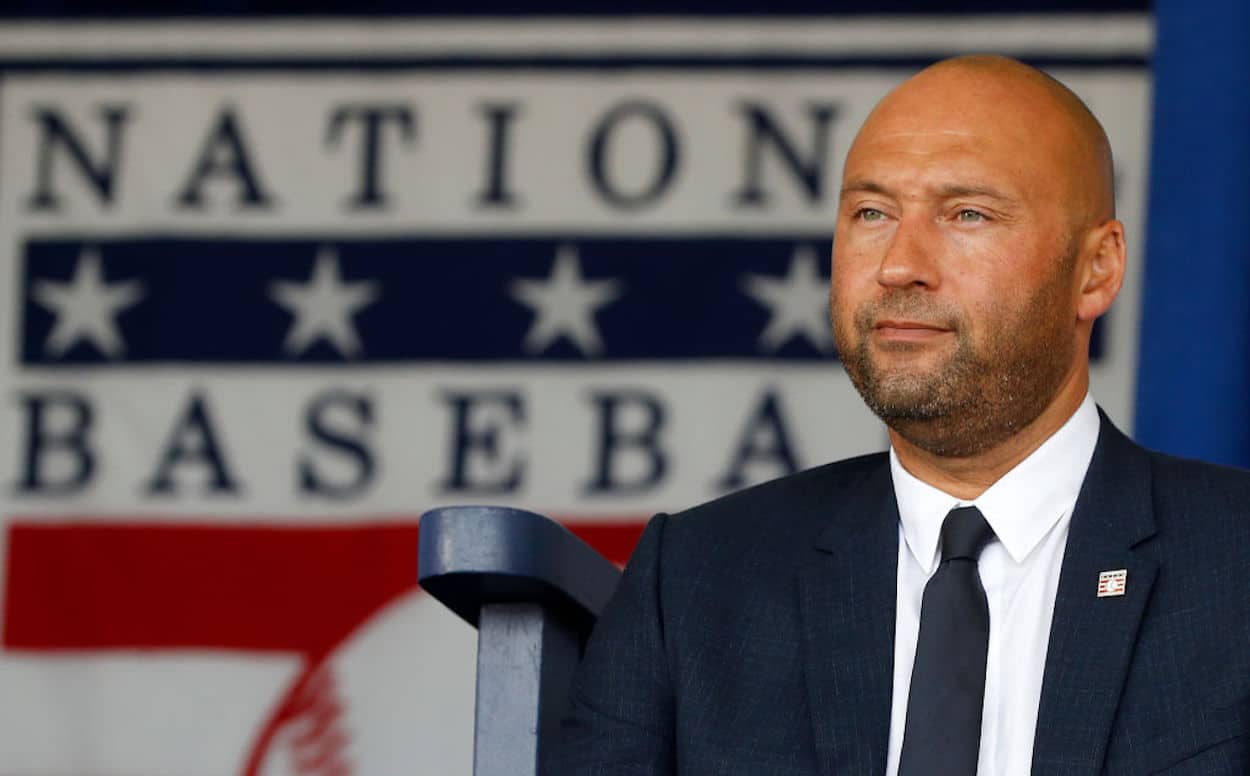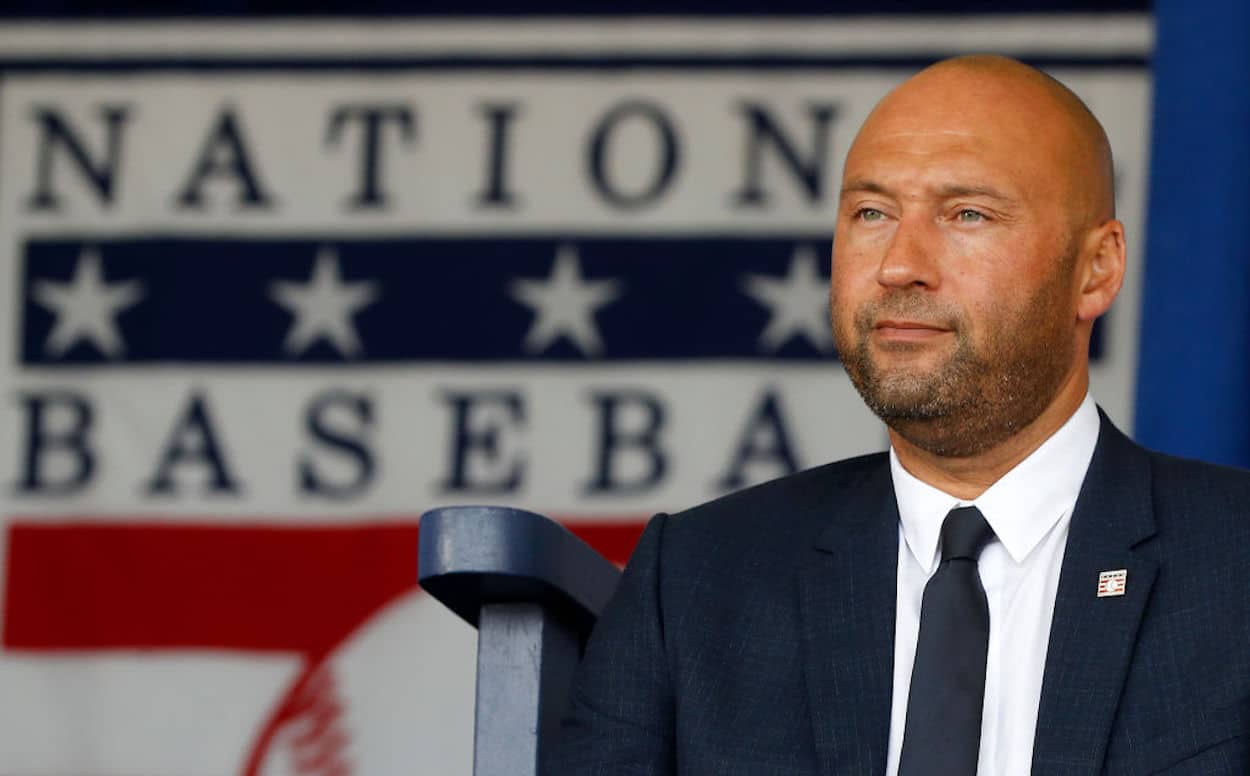 During his time with the Yankees, Derek Jeter earned a reputation as a consummate professional who did things the right way. Through that lens, it's easy to understand how one particular rumor about his personal life started.
As the story goes, Jeter would provide any date who spent the night at his apartment with a ride home and a gift basket containing an autographed souvenir. That idea seems to have originated from a 2011 New York Post article, which cited an anonymous friend of a woman who had supposedly dated the Yankee captain.
"Derek has girls stay with him at his apartment in New York, and then he gets them a car to take them home the next day," the friend explained. "Waiting in his car is a gift basket containing signed Jeter memorabilia, usually a signed baseball."
While that story always sounded a bit unbelievable, Jeter never addressed it. In retirement, though, things are a bit different.
Yeah, I read the article. Yeah, of course," Jeter explained in The Captain, according to the Daily Beast. "You know, you see it, and then it's like, how the f*** did people come up with this? You know, basically, that's it. And who would believe this s***? And you believed it!
"I remember being at a Starbucks one time, and there's some random guy behind me, and he says, 'Hey, I just want to let you know that I'm giving out gift baskets because you did.' And I turned around and said, 'You're a f*****' idiot!' and the look on his face… like, did he think I was gonna say, 'Yeah, good job, man!'"
While the idea of Jeter, who always kept a careful handle on his image, cursing out a guy at Starbucks is pretty funny, there's no missing the crux of his message. Gift baskets might seem like a nice, if egotistical, touch, but the Yankees star wasn't handing them out.
"It's a story that became larger than life," Jeter added. "People keep regurgitating this story that never happened. Never happened."
And there you have it, straight from the man himself. There are plenty of iconic Derek Jeter stories, but this is no longer one of them.
Like Sportscasting on Facebook. Follow us on Twitter @sportscasting19 and subscribe to our YouTube channel.