Derrick Henry's Tight-Knit Bond With the Nashville Community Led Him To Give Back To An Organization That Hit Close to Home
Tennessee Titans running back Derrick Henry is arguably the most dominant running back in the NFL. He ensures that opponents literally feel his impact every time he touches the football. He doesn't stop there, though. Henry is also impacting the Nashville community that has supported him throughout his six seasons in Tennessee.
Derrick Henry started his own charity
Every season, the NFL hosts a fundraising campaign called "My Cause, My Cleats," where players have the opportunity to choose a cause that is important to them. The players represent those organizations by wearing custom-designed cleats.
Derrick Henry's cause is the Two All Foundation, which he created himself. The two-time Pro Bowler recently launched the non-profit organization, which was created to provide opportunities for young people.
"My foundation exists to level the playing field for today's youth so that their future success is not limited by the circumstances of their upbringing, background, disability, or influence," said Henry.
"The foundation is dedicated to being a resource that impacts communities and equips young people to reach their full potential by instilling strong core values in their lives and providing support to all adolescents in need."
A tornado devastated the Nashville community in 2020, and Henry wanted to help. He and members of the Titans organization jumped into action, collecting blankets, toiletries, and other necessities to give out to those affected.
"I've been blessed with a lot, and I want to be able to bless someone else," he said in an interview with Nike.
Henry's past sparked his passion for giving back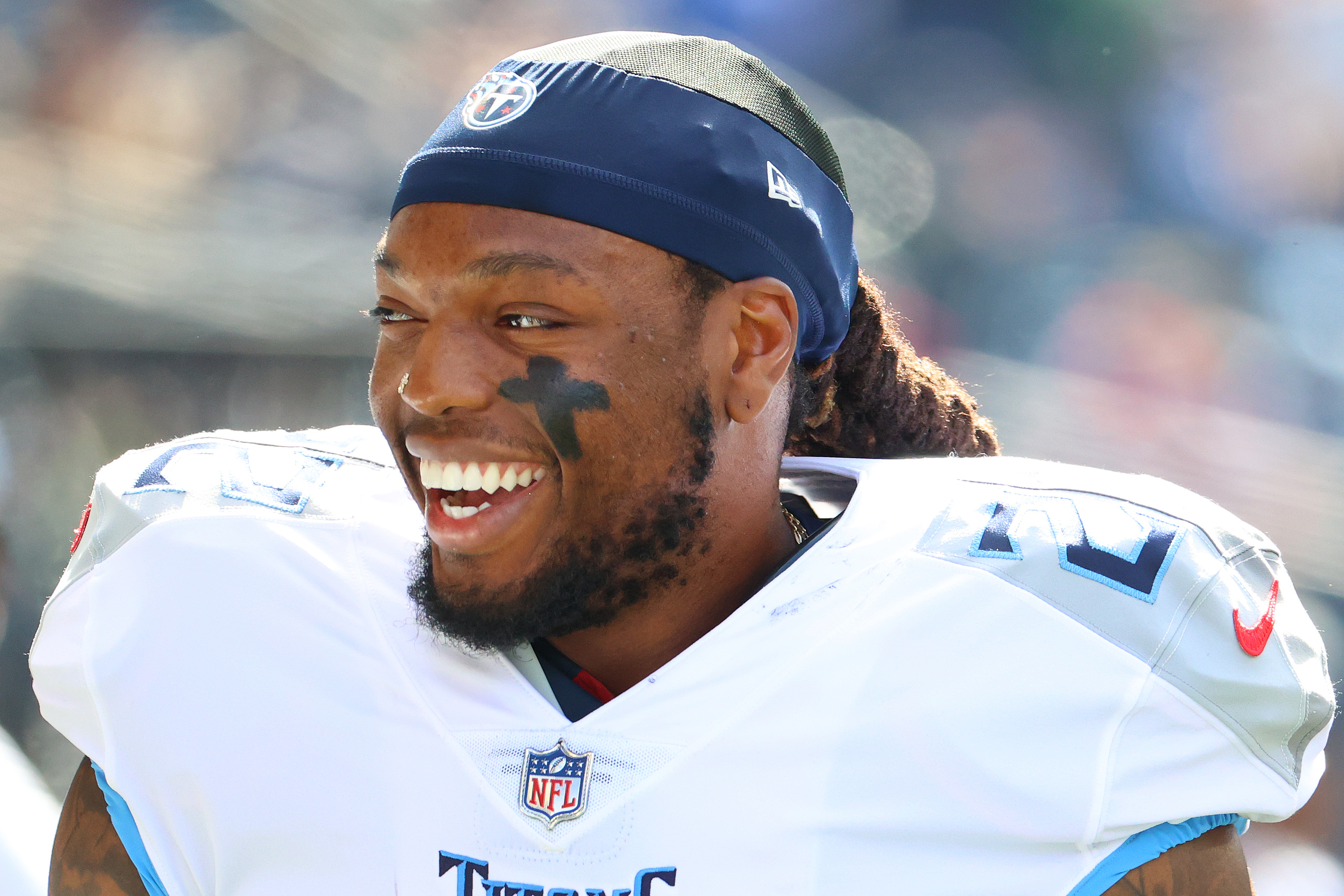 Derrick Henry created the Two All Foundation in honor of his grandmother, Gladys. He was born and raised in Yulee, Florida. His grandmother played an integral role in his upbringing.
Henry's grandmother was like a "superhero" to him. She worked hard every day to support her family, according to ESPN. The two-time NFL rushing leader witnessed his grandmother's tireless work ethic, and it inspired him to instill the same in everything he does.
The Titans star and his foundation recently purchased 1,500 backpacks and filled them with school supplies. He delivered them to the Boys & Girls Clubs of Middle Tennessee. Henry also provided select students with $100 gift cards.
The 27-year-old understands the importance of the Boys & Girls Club to the community. Growing up, the organization played a significant role in his life.
"The first thing we used to do when we got done with our schoolwork was grab a football and go outside to play football," said Henry. "Having something to do after school with the structure instead of being at home doing something we had no business doing."
Nashville treats Derrick Henry like Eddie George
Long before the Tennessee Titans drafted Derrick Henry in the second round in 2016, another running back in town captivated the hearts of many.
The Houston Oilers drafted Eddie George in 1996. The franchise moved to Tennessee, and the Ohio State product became a Nashville legend.
Henry and George have several things in common. Both players are former Heisman Trophy winners. Henry is a powerful runner, and so was his predecessor. George has even served as a mentor for the Alabama product throughout his NFL career.
One more similarity is the love that the city of Nashville has for them. King Henry has become a fan favorite. Fans are always chanting his name. "It's cool," he said. "They used to do that for Eddie George. To have that impact on an organization and the fan base, it's so cool for them to love you and love what you do."
Nashville has done a lot for Derrick Henry's career, so the All-Pro is paying it forward.
Like Sportscasting on Facebook. Follow us on Twitter @sportscasting19.
RELATED: Titans Star Derrick Henry Can Legitimately 3-Peat as the NFL's Leading Rusher