Derrick Rose and LeBron Aren't the Only NBA MVPs to Ever Join Forces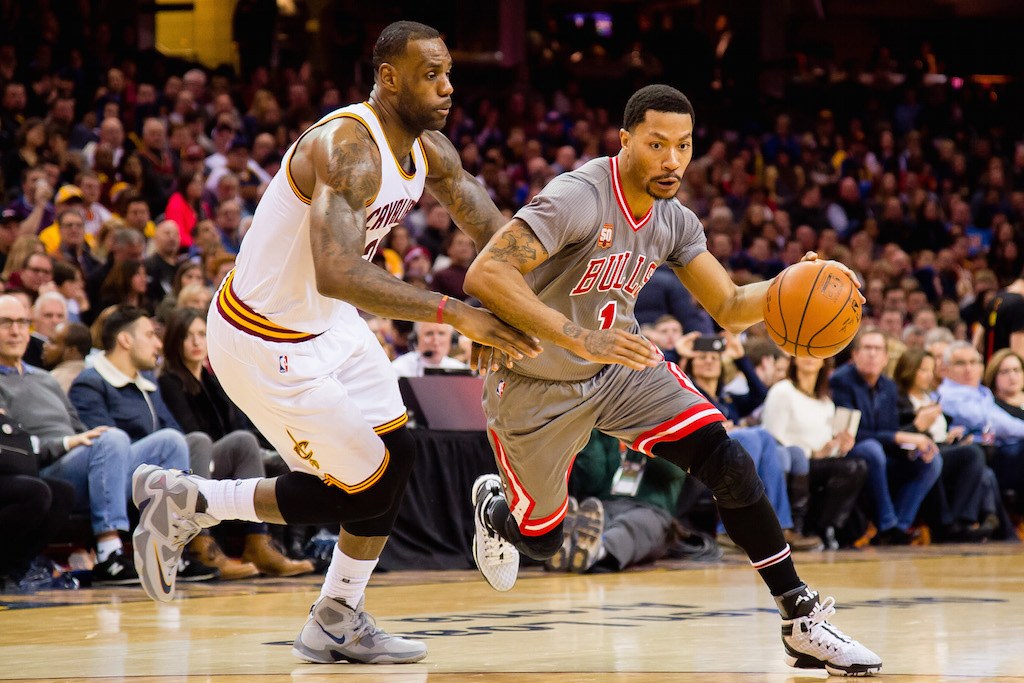 The Cleveland Cavaliers have experienced a trying offseason. There was the front office mess resulting in General Manager David Griffin's departure. Then came the leaked news that All-Star point guard Kyrie Irving had requested a trade. And finally there was the "early preview" of the Cavs' potential uniforms for next season. As they say, bad news tends to come in threes.
Although things could've gone better for Cleveland this offseason (obviously), this summer wasn't entirely bad. After all, the Cavs signed point guard and former MVP Derrick Rose on the cheap. This addition, along with the great LeBron James, now gives Cleveland a roster featuring two past MVPs. While this doesn't guarantee an NBA championship, if history shows us anything, utilizing two former MVPs doesn't hurt. See for yourself, as we examine past instances of NBA MVPs joining forces.
Bob McAdoo and Kareem Abdul Jabbar – Los Angeles Lakers
Hall of Famer Bob McAdoo won his only MVP award in 1974–75 as a member of the Buffalo Braves. That season, at just 23 years of age, the five-time All-Star averaged a league-leading 34.5 points per game along with 14.1 rebounds a night.
However, it wasn't until McAdoo teamed up with (although, technically the New Jersey Nets traded him in 1981) fellow MVP Kareem Abdul-Jabbar — who took home six MVP awards of his own, the last one during the 1979–80 season — in Los Angeles that he captured the game's biggest prize: a championship. In fact, during their four seasons together with the Lakers, McAdoor and Jabbar helped bring two titles to Tinseltown (in 1981–82 and 1984–85).
Moses Malone and Julius Erving – Philadelphia 76ers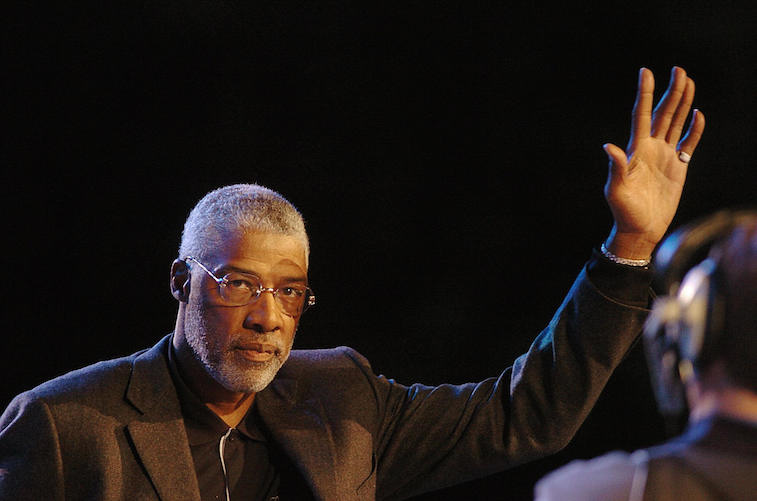 Moses Malone won three MVP awards (1978–79, 1981–82, 1982–83) during his Hall of Fame career, but he only won a single NBA championship. That lone title came during his 1982–83 MVP campaign as a member of the Philadelphia 76ers.
That year, while teaming up with Julius "Dr. J" Erving (pictured above), who won his own NBA MVP award in 1980–81, Malone led the Sixers in scoring (24.5 PPG) and rebounding (15.3 RPG). He helped the club go 65-17 during the regular season and set the tone in a postseason that saw Philadelphia go 12-1 overall. This included a 4-0 sweep of the Los Angeles Lakers in the Finals. This group clearly knew how to "Trust the Process."
Charles Barkley and Hakeem Olajuwon – Houston Rockets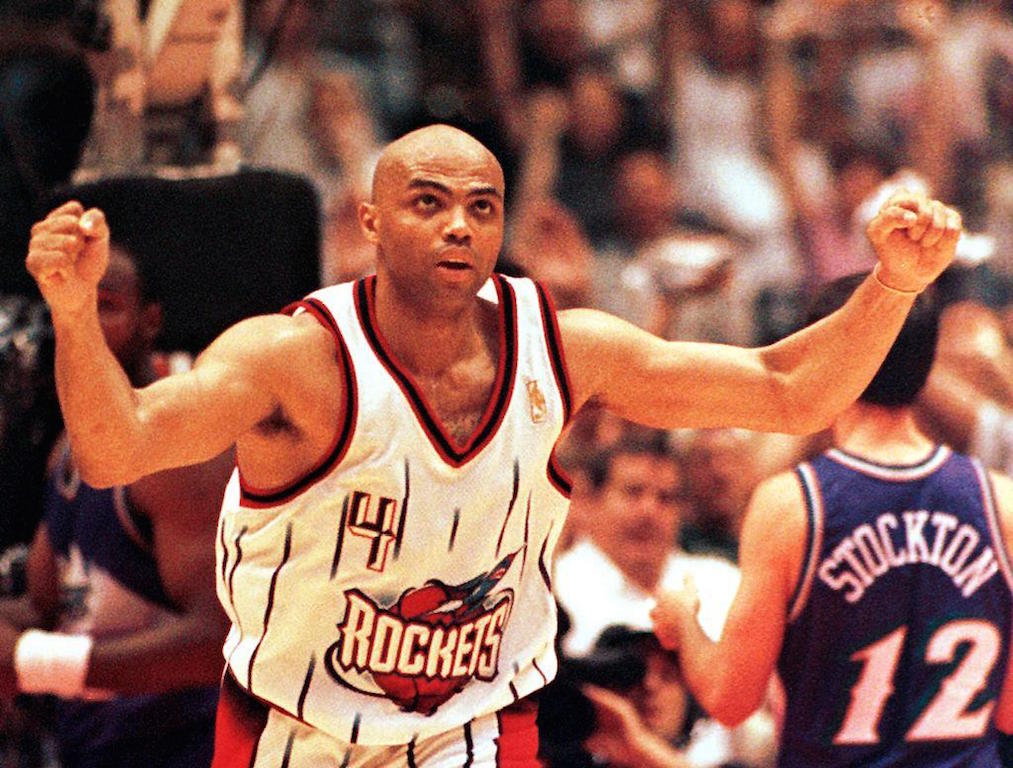 Despite winning the MVP award in the 1992–93 season, Charles Barkley was traded by the Phoenix Suns to the Houston Rockets in 1996. This move allowed Sir Charles to join forces with Hall of Fame center and 1993–94 NBA MVP Hakeem Olajuwon.
Unfortunately, in four seasons together, Barkley and Olajuwon only led the Rockets as far as the Western Conference finals. While this clearly sucks for Barkley, at least The Dream can hold his head up high knowing that he won back-to-back titles in 1993–94 and 1994–95.
Karl Malone and Shaquille O'Neal – Los Angeles Lakers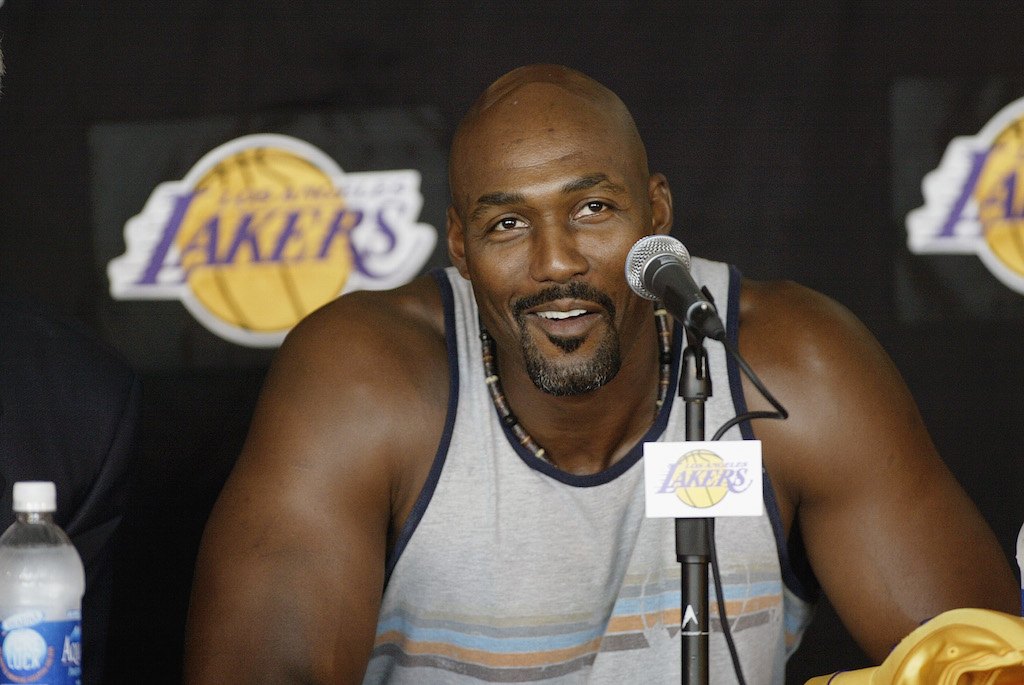 Speaking of all-time greats who never won a championship, we now turn our attention to Karl Malone. After 18 title-less seasons with the Utah Jazz, the Mailman opted to go ring chasing by signing with the Los Angeles Lakers in the summer of 2003.
Sadly, not even joining forces with fellow MVP Shaquille O'Neal — who won the award in 1999–00 — was enough to help Malone get over the hump, as the 2003–04 Lakers fell to the Detroit Pistons in the NBA Finals in five games.
Kobe Bryant and Steve Nash – Los Angeles Lakers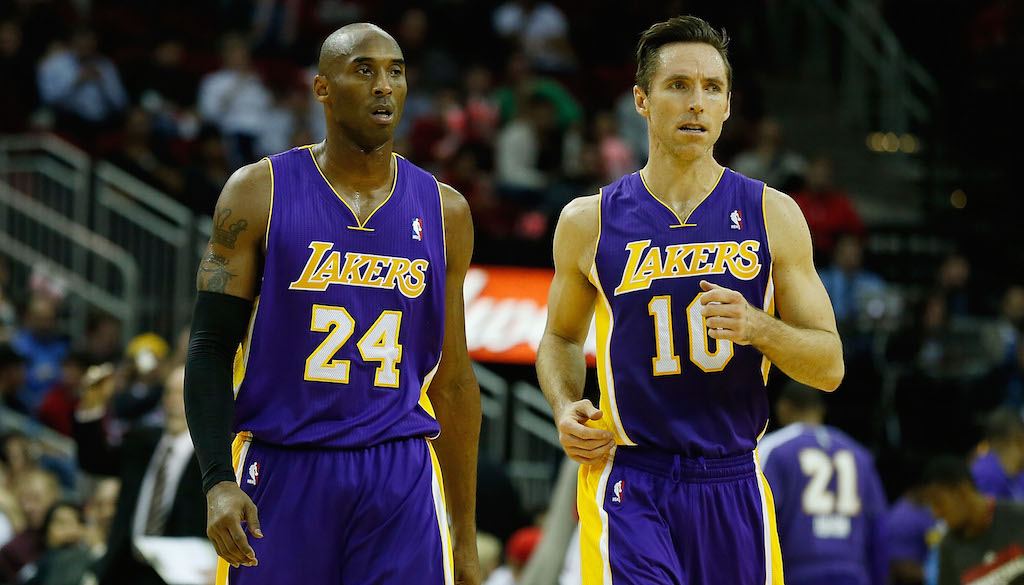 Although Steve Nash was 38 years old at the time, there was still a lot of excitement when the Phoenix Suns traded the point guard to the Los Angeles Lakers in July 2012.
The eight-time All-Star, who won back-to-back MVPs in Arizona, was about to team up with the great Kobe Bryant (the 2007–08 MVP). How could these two not infuse some Hollywood magic into the Lakers? Well, we guess it's hard to plan for unexpected injuries. In the end, Nash only played 65 games over two seasons in a Lakers uniform.
Kevin Durant and Stephen Curry – Golden State Warriors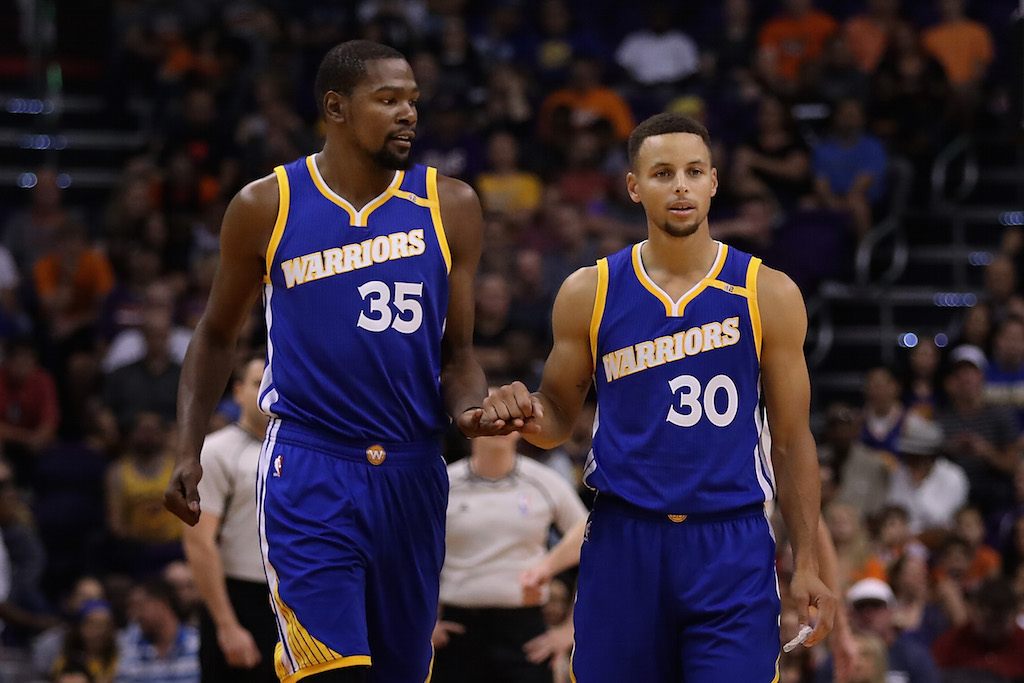 We all know how this one played out. One year after getting ousted from the playoffs, former MVP Kevin Durant caused a Twitter meltdown by signing with the team that did the ousting: the Golden State Warriors.
The addition of KD to an already stacked roster headlined by sharpshooting extraordinaire and two-time MVP Stephen Curry helped turn the Dubs into an even more unstoppable offensive force. The result: a second NBA title in three seasons and a celebration of epic proportions. It's good to be a Warrior.
Statistics and information courtesy of Basketball-Reference.