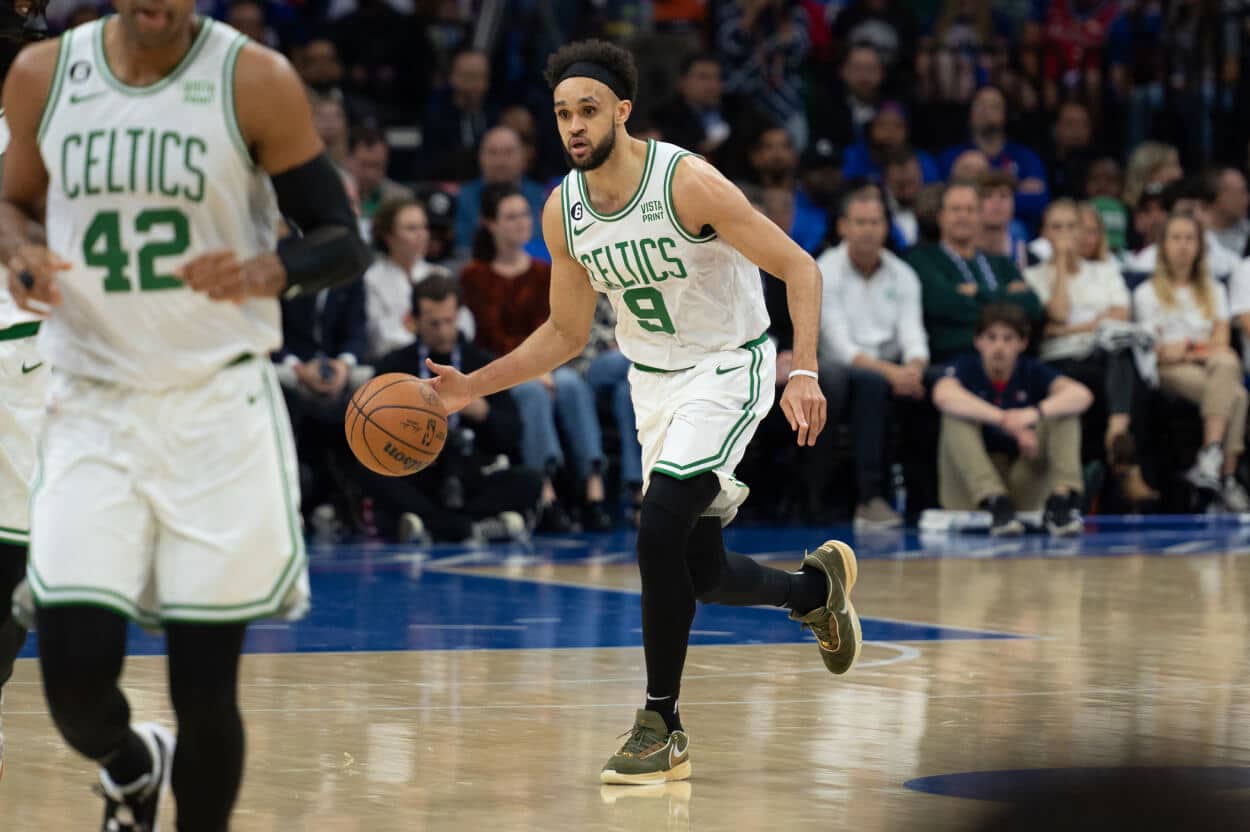 Derrick White Just Proved Why He's the Ultimate Team Player
Derrick White clearly cares more about the Boston Celtics than he does himself.
The Boston Celtics wouldn't be where they are without Derrick White. The 6-foot-4 guard quietly does it all on the basketball court in the shadows of Jayson Tatum and Jaylen Brown.
White provides versatility and leadership, along with his shooting and defense, giving the Celtics another option. He's always willing to take one for the team, especially on the defensive end when he gives up his body to take a charge. After Thursday's Game 6 win over the Philadelphia 76ers, White showed exactly why he's a team player.
Derrick White has proven to be just what the Boston Celtics needed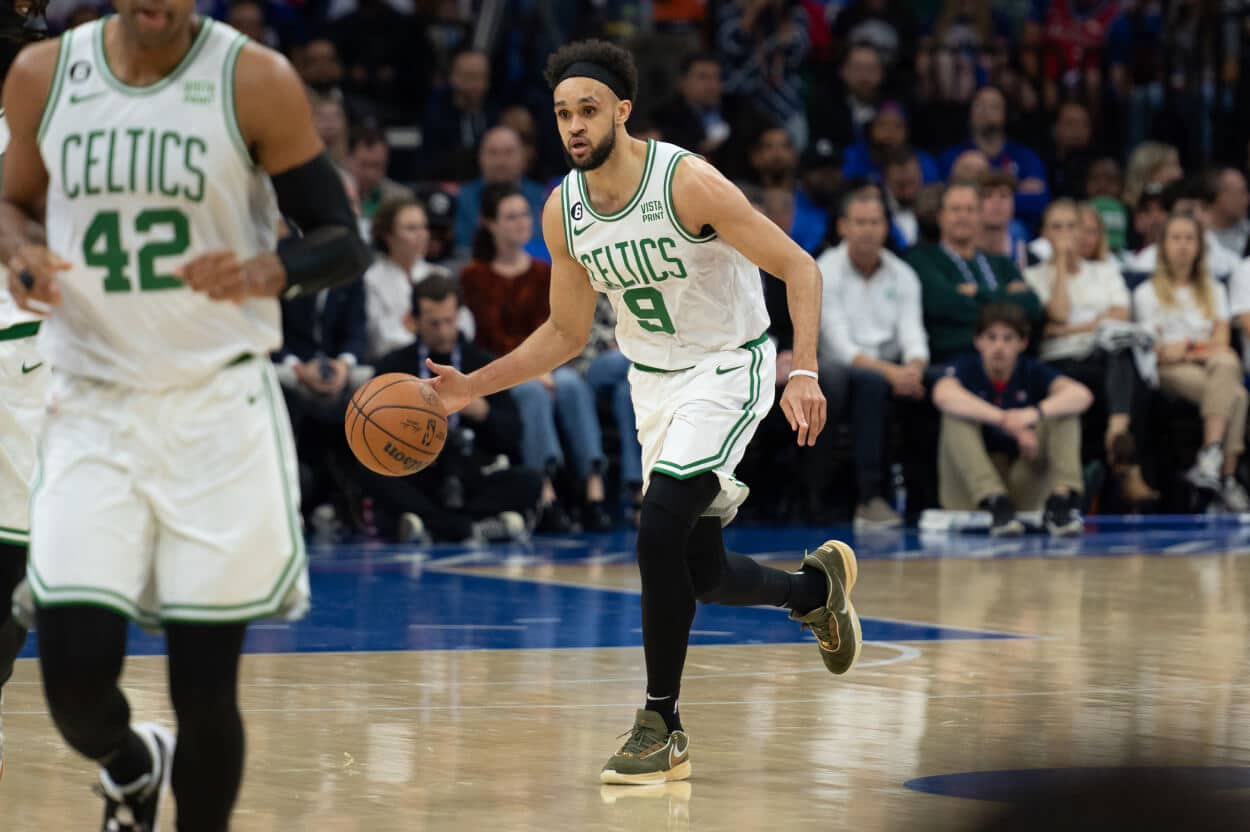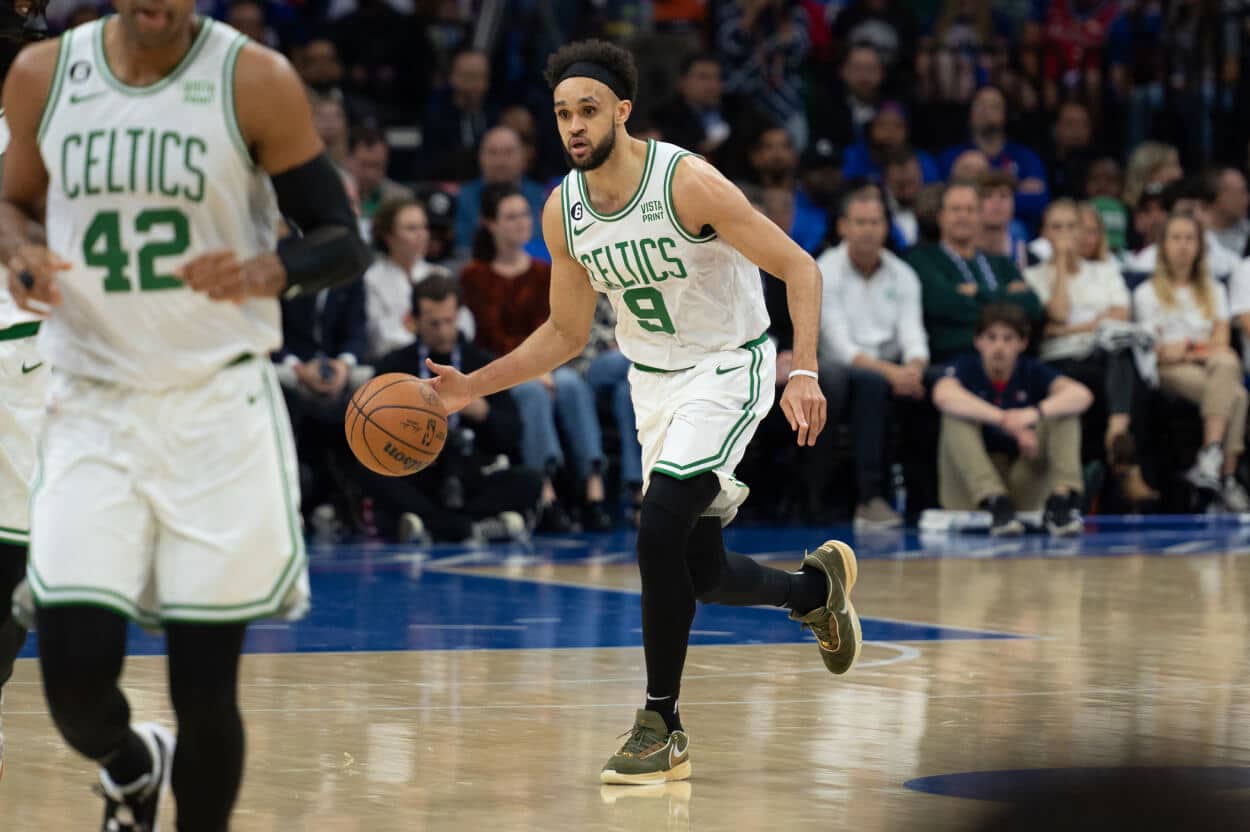 When the Boston Celtics acquired Derrick White from the San Antonio Spurs at the 2022 trade deadline, it wasn't the sexiest of moves. In what seemed to be a lot to give up, the Celtics traded guards Josh Richardson and Romeo Langford and a top-four-protected 2022 first-round pick to the Spurs for White.
The Celtics were intrigued by White, a two-way player who averaged 14.4 points for the Spurs during the 2021-22 season. They also felt he'd fit in with then-head coach Ime Udoka, who had been an assistant coach with the Spurs and was familiar with the veteran guard.
White has been everything the Celtics needed. This year, he played all 82 games, starting 70 of them. He averaged 12.4 points and shot 46.2% from the floor. He also put up 3.9 assists and pulled down 3.6 rebounds per game.
Probably White's most telling stat is his blocks. He was the team's clear leader in that category with 76. Center Al Horford was second on the team with 61.
White just showed exactly what it's like to be a team player
Like most of the Celtics this postseason, White has struggled. Tatum and Brown have not been good. Al Horford has been non-existent. The team's struggles have forced head coach Joe Mazzulla to make some changes.
The Celtics, especially Tatum, have struggled to get off to quick starts. With their backs against the wall in Game 6, Mazzulla took White out of the starting lineup with his team trailing 3-2 in the series. The goal was to get center Robert Williams III into the action early and pair him with Horford to give Boston an inside presence against Philly center Joe Embiid.
White took it all in stride.
"I think we all knew it was an option," White said of the lineup switch, per MassLive. "You've got a guy like Rob on your team it's always an option. We wanted to go with that double-big lineup, and everybody was on board with it.
"I've always just been, it's all about the team. It's not about me. It's been that way all year, so whatever the team needs, I'm all in."
The Celtics jumped out to a 15-3 start in Game 6 and wound up with a 95-86 victory. White said his role off the bench won't change too much.
"I don't think it changes too much," White said. "It's playing with the same guys. So, I don't try to change too much. I just try to go out there and help us win."