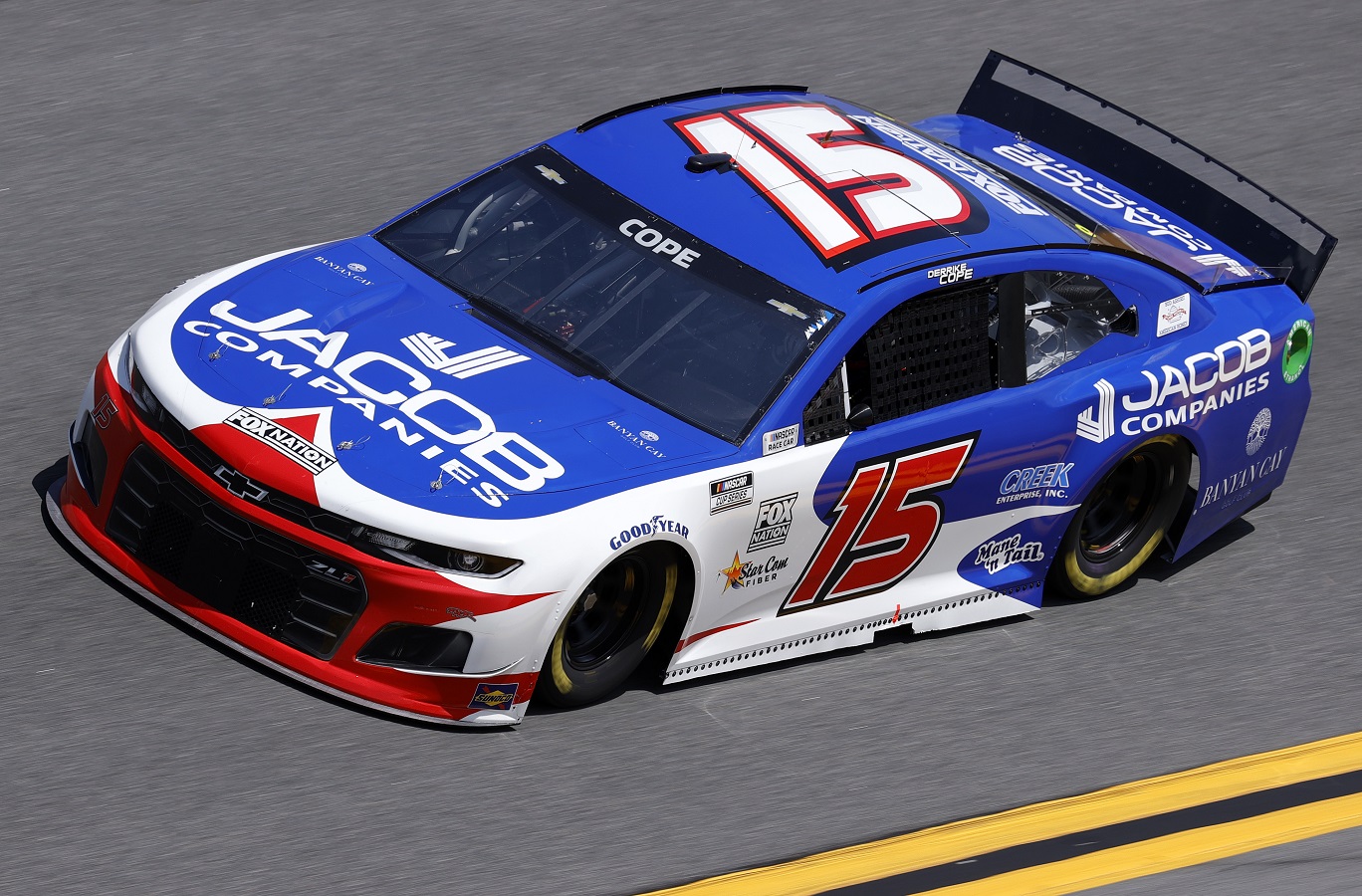 Derrike Cope's Long-Shot Daytona Dream Ends After Only Three Laps
Entering the race, 62-year-old Derrike Cope had little chance of winning the Daytona 500. That chance disappeared after only three laps.
One of the background stories surrounding this year's Daytona 500 is the return of 1990 race winner Derrike Cope. At age 62, Cope made his first Cup Series start in three years. Unfortunately, what tiny little glimmer of hope he had for winning his first Cup Series race in 31 years ended after only three laps.
Who is Derrike Cope and why is he here?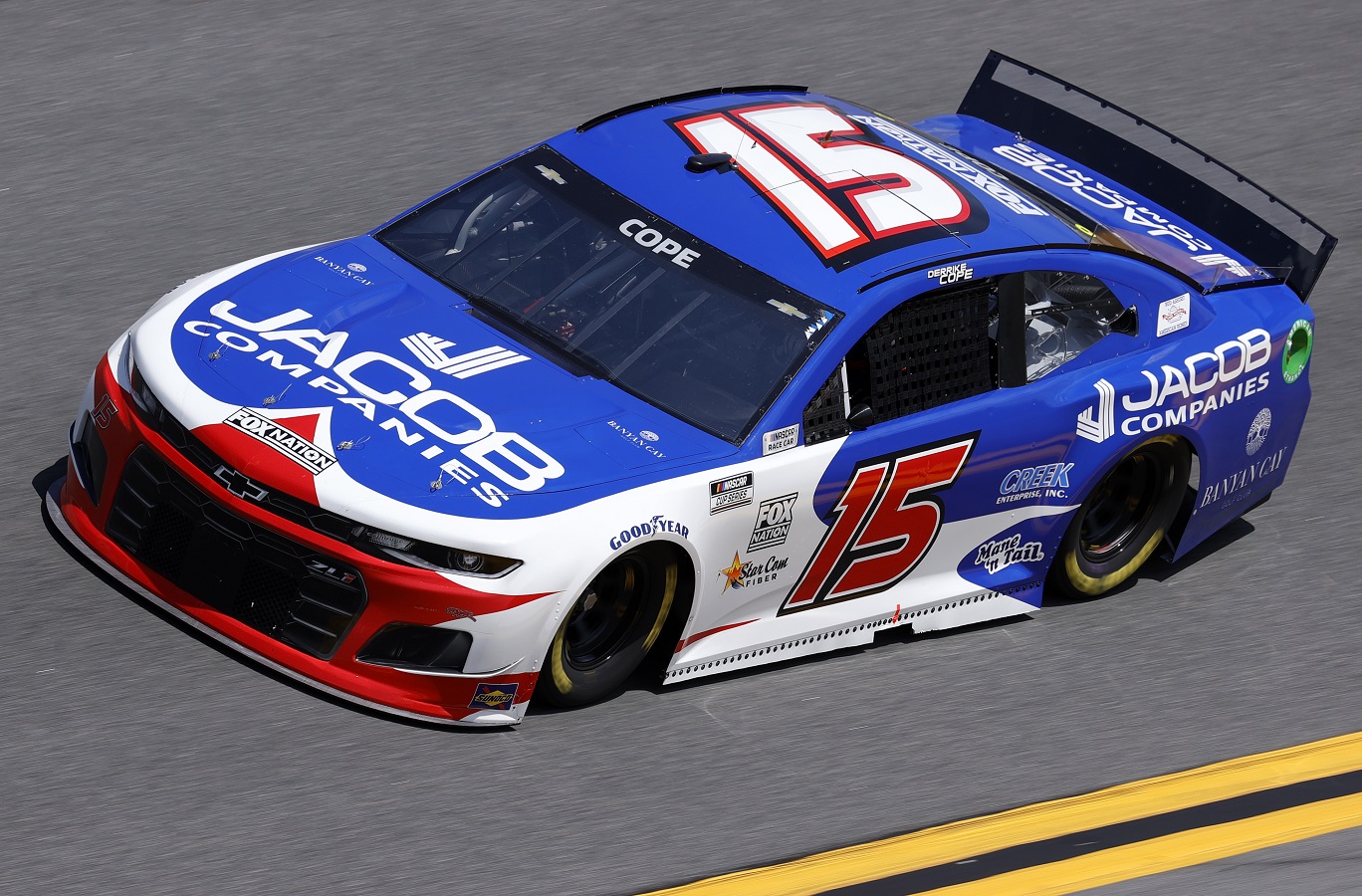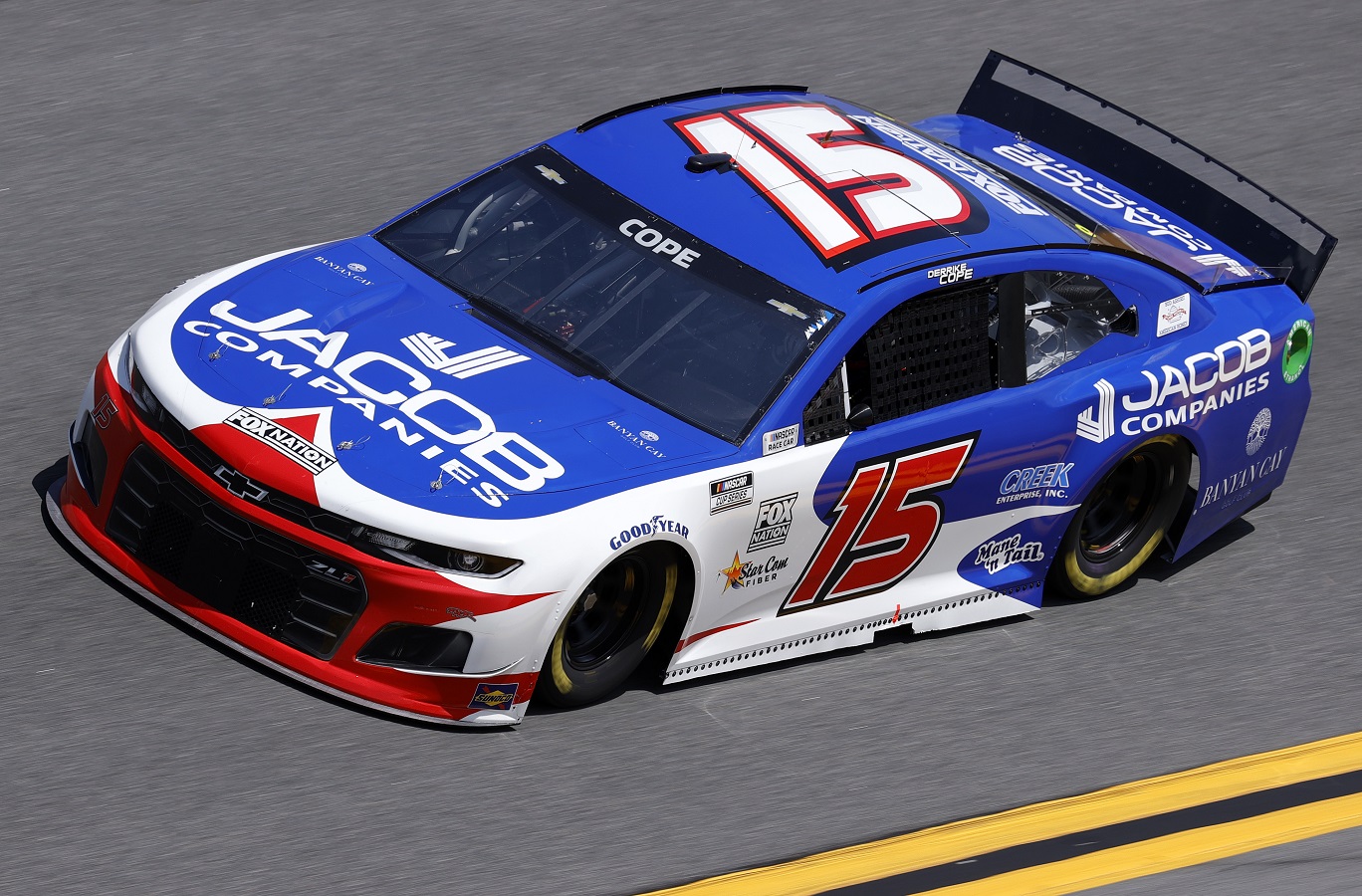 Before Trevor Bayne's miraculous win in the 2011 race, Derrike Cope may have been the longest of long-shot winners in the history of the Daytona 500, if not any NASCAR race. In 1990, he ran a distant second behind Dale Earnhardt on the final lap. Just when it seemed like the Intimidator would coast to his first Daytona 500 win, he suffered a tire puncture, handing the win to Cope.
For this Daytona 500, Cope is driving the #15 car for Rick Ware Racing. Under normal circumstances, this would create one heck of a conflict of interest, as Cope currently serves as the ream manager for StarCom Racing. However, as Cope told motorsport.com, the deal to race at Daytona was a "gift" from his wife and co-owners at StarCom.
"I was not really privy to what transpired," said Cope.
Cope would have failed to enter the race on qualifying time alone. However, since Ware's is a "chartered team", the no. 15 was guaranteed entry into the race.
What happened this year at Daytona?
Officially, Cope started 32nd for the race. However, his actual starting position was slightly higher. A whopping eight cars have had to start the race from the back of the grid, due to incidents earlier in Speedweeks.
Cope's return to Daytona was all too brief, and he failed to take advantage of the better position. On the third lap, his car encountered tire failure which sent him into the outside wall. Cope emerged from the car unscathed, but his race ended unceremoniously in 40th and last place.
Levels upon levels of irony
As you may well be aware, 2021 marks the 20th anniversary of the tragic death of Dale Earnhardt. To commemorate the grim occasion, the scattered fans in attendance held three fingers in the air, in honor of Earnhardt's long-time car number. All numbers on the scoring pylon also briefly changed to the number three.
It is bitterly ironic that Cope's accident would occur on Earnhardt's memorial lap. After all, Derrike Cope nabbed the most famous victory of his career at the expense of Earnhardt. And how did Earnhardt lose? A blown tire.
Perhaps the Intimidator picked this moment to take his revenge from above. Or maybe it was just another weird coincidence. Who knows?