DeSean Jackson Has a Large Net Worth Despite His Offensive Anti-Semitic Posts
DeSean Jackson is in hot water after he had offensive anti-Semitic Instagram posts. Jackson, who has since apologized for his posts, has been in the NFL for over a decade. He has ultimately found success on three different teams, but most of his success has come with the Philadelphia Eagles. Despite his offensive posts, Jackson has a massive net worth because of his success on the field.
DeSean Jackson has had a lot of success in the NFL
After having success in college at California, Jackson went to the Philadelphia Eagles in the second round of the 2008 NFL draft. 
Jackson found a lot of success in his rookie season too, as he caught 62 passes for 912 yards. He also led the NFL in punt returns with 50, gaining 440 yards off of them. In 2009, Jackson earned his first Pro Bowl selection as he caught 62 passes for 1,156 yards and nine touchdowns. He also had 441 punt return yards that season and a league-leading two touchdowns and 15.2 yards-per-return average.
Then in 2010, Jackson earned another Pro Bowl selection as he caught 47 passes for 1,056 yards and six touchdowns. He also led the NFL in yards-per-reception with 22.5.
Jackson then played for the Eagles until 2013, and in 2013 he earned his third Pro Bowl selection. He caught 82 passes for 1,332 yards and nine touchdowns. Then he began playing for the Washington Redskins in 2014. Jackson led the NFL in yards-per-reception in 2014 and 2016 with the Redskins. He also gained over 1,000 receiving yards in each of those seasons.
In 2017 and 2018, Jackson played for the Tampa Bay Buccanneers. He led the NFL in yards-per-reception again in 2018. Jackson then played for the Eagles again in 2019 as he signed a three-year deal with the team in March 2019 after the Buccaneers traded him to Philadelphia, according to Yahoo Sports. He, however, only played in three games in 2019.
Jackson posted anti-Semitic quotes to his Instagram
Jackson recently highlighted a passage from a book that purportedly quoted Adolf Hitler. The quote said that "Jews will blackmail America" to suppress the idea that "the Negroes are the real Children of Israel," according to Bleacher Report. 
It went on to say, "The will extort America, their plan for world domination won't work if Negroes know who they were."
It was later discovered that the quotes actually did not come from Hitler, but they were still, clearly, pretty offensive.
Additionally, in a couple of since-deleted posts, Jackson called Louis Farrakhan, the leader of the Nation of Islam, who has made multiple anti-Semitic comments in the past, "powerful" in one caption alongside one of his speeches, also according to Bleacher Report. 
The Eagles issued a statement saying his posts were "offensive, harmful, and absolutely appalling." The team also said it "will take appropriate action" and that it is "committed to continuing to have productive and meaningful conversations" with Jackson. 
Jackson also apologized on Instagram. According to Bleacher Report, he said, "I never want to put any race down or any people down. … I apologize. I didn't intend any harm or any hatred towards any people."
What is DeSean Jackson's net worth?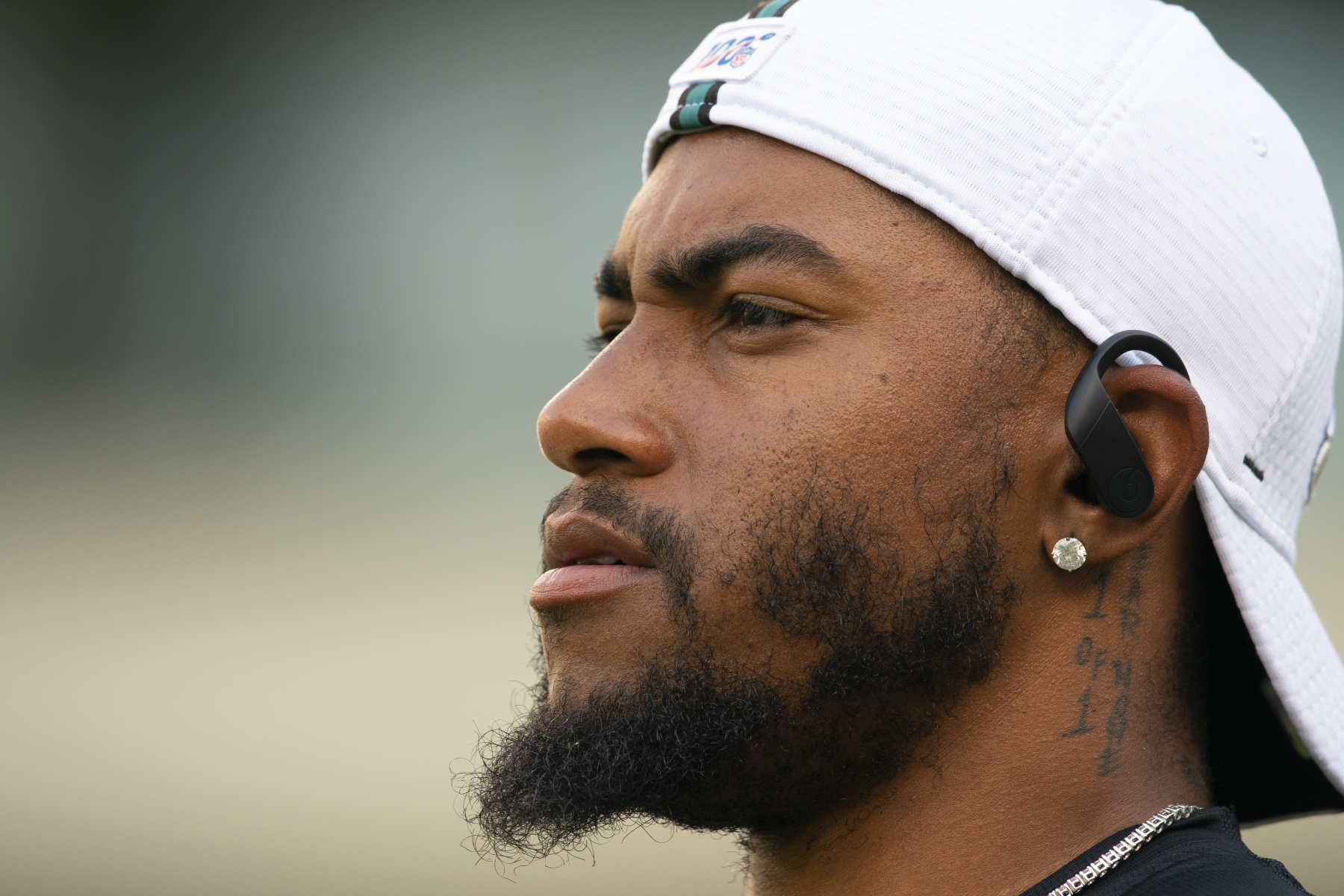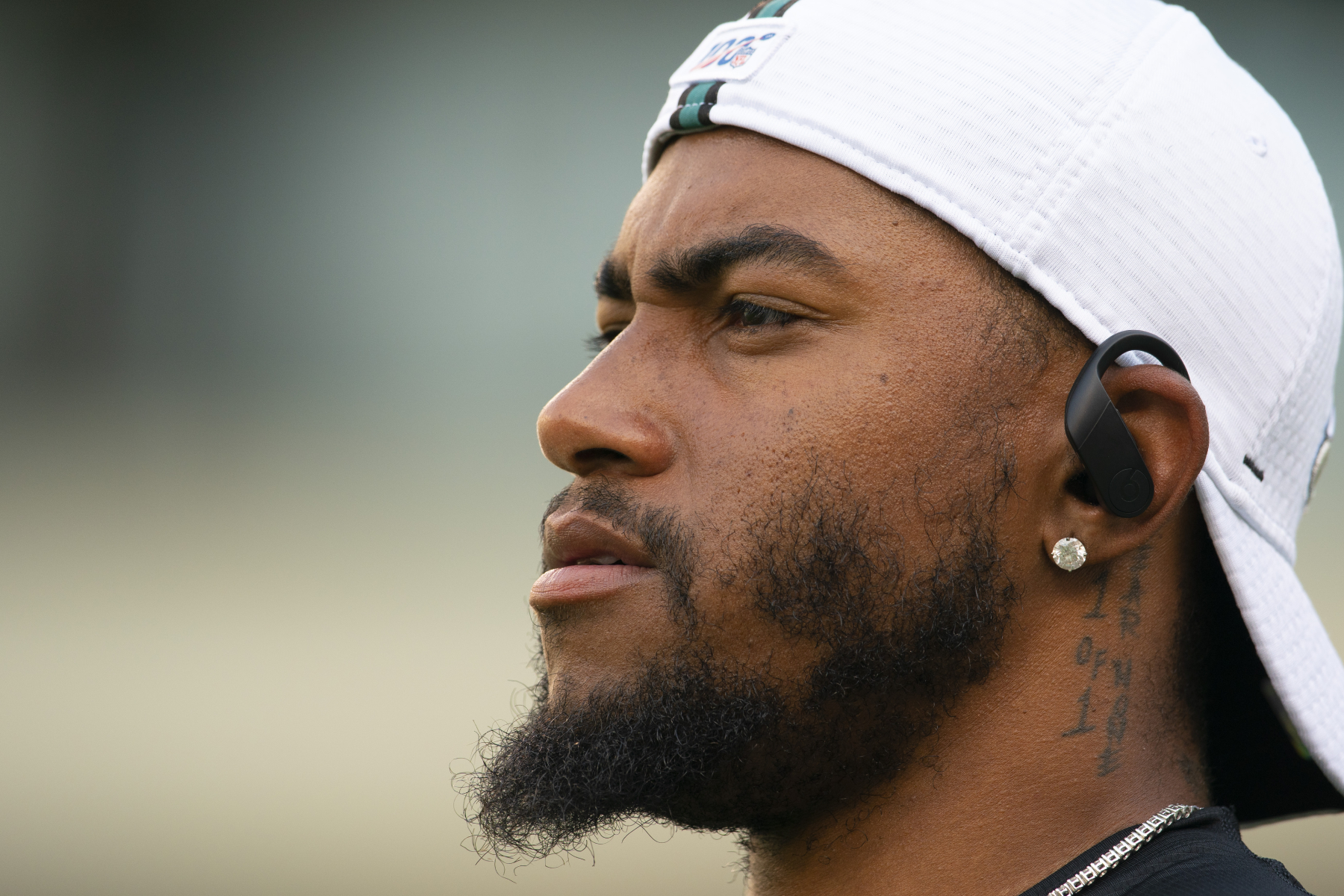 Because Jackson has been so productive at wide receiver, Jackson has earned an estimated $77.93 million, according to Spotrac. He is also supposed to make $8.67 million in 2020 with the Eagles and another nine million with the team in 2021.
So, what is his net worth? Celebrity Net Worth estimates that Jackson is worth $14 million. 
Hopefully, Jackson has learned from his disappointing actions. If this can end up being an educational mistake for him, then he can continue to increase his net worth by having more success in the NFL. It will, however, be interesting to see how the NFL chooses to punish him.
Stats courtesy of Pro Football Reference