Deshaun Watson's 'Friend' Just Reinforced His Fire-Burning Desire to Leave the Texans
The biggest storyline of this NFL offseason so far has been star quarterback Deshaun Watson wanting the Houston Texans to trade him. Watson is one of the best quarterbacks in the NFL, but the Texans have mismanaged their team and his situation entirely. This has led to him having a strong desire to leave the team. While it has become pretty clear that Watson doesn't want to be the Texans' quarterback anymore, he just had a "friend" reinforce his desire to get out of Houston. That friend is his quarterback coach, Quincy Avery.
Deshaun Watson wants the Houston Texans to trade him
Deshaun Watson has become a top quarterback in the NFL with the Houston Texans. Since 2018, Watson has earned three consecutive Pro Bowl selections. He threw for 4,165 yards, 26 touchdowns, and nine interceptions in 2018 while also running for 551 yards. This ultimately helped the Texans reach the playoffs. Watson then recorded 3,852 yards, 26 touchdowns, and 12 interceptions in 2019. He also ran for 413 yards and seven touchdowns that year, which helped the Texans reach the playoffs again.
However, in 2020, the Texans were awful, but Watson was incredible. He threw for an NFL-leading 4,823 yards, 33 touchdowns, and seven interceptions while also running for 444 yards. Houston, though, was one of the worst teams in the league, as they went 4-12 and missed the playoffs.
The Texans struggled in large part because of the fact that they traded Watson's best weapon last offseason, wide receiver DeAndre Hopkins. They then continued to ruin their relationship with Watson this offseason. According to ESPN, Houston reportedly did not consult with any of Watson's endorsed candidates for the team's general manager position. Watson also reportedly learned of the team hiring general manager Nick Caserio on social media.
Watson has since requested a trade from the Texans, and who can really blame him?
Now, his friend is reinforcing the notion that Deshaun Watson wants a trade.
His quarterback coach reinforced his desire to leave Houston
Quincy Avery is Deshaun Watson's personal quarterback coach, according to USA Today's For the Win. He recently took to Twitter following Carson Wentz's trade to the Indianapolis Colts from the Philadelphia Eagles.
Wentz reportedly wanted out of Philadelphia and ultimately got his wish, as the Eagles traded him to the Colts for a third-round pick and a conditional second-round pick, per ESPN. This led to Avery wanting to know how Watson can get his wish granted.
"What's the criteria for a quarterback asking to get traded, then actually getting traded? Asking for a friend," Avery tweeted.
Obviously, he did not specifically use Watson's name, but we can all assume that the "friend" he is referring to is the Texans' current quarterback. This just further proves Watson's desire to get out of Houston.
So, if the Texans do trade Deshaun Watson, where would he go?
Where will the Texans trade Deshaun Watson?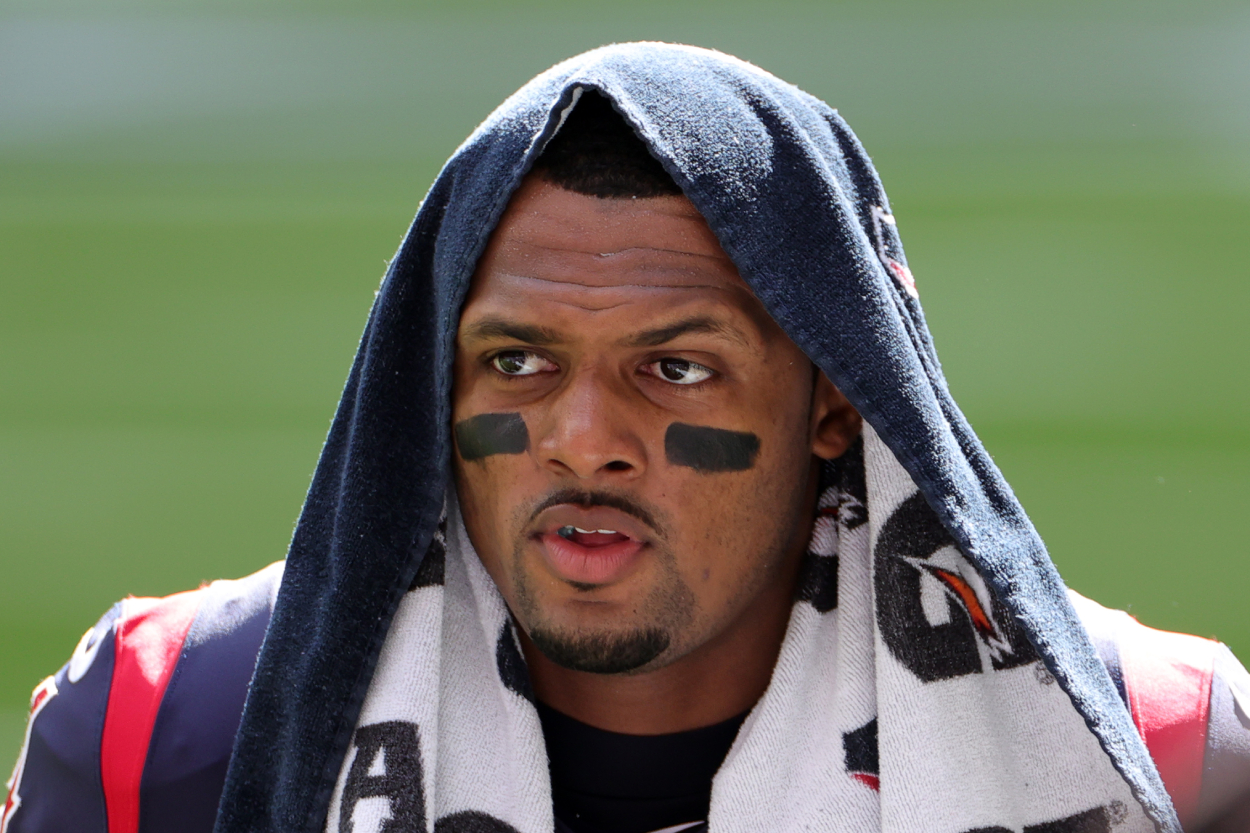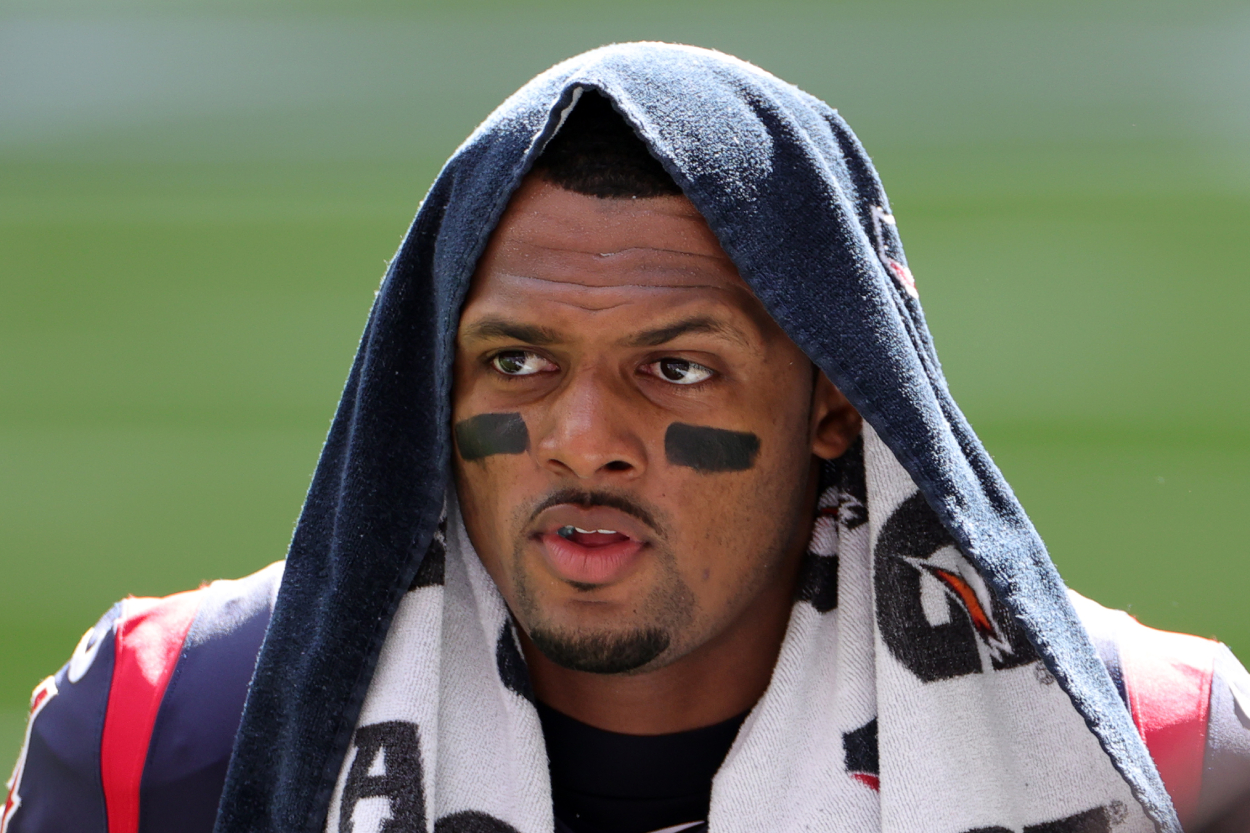 Reports suggest that the Texans don't have any interest in trading Watson. He might ultimately force their hand, though, so where would he go?
According to The Athletic, the Jets and Dolphins are two of Watson's preferred destinations, per USA Today's Jets Wire. However, Watson is open to other teams, as the Jets would have a hard time building a solid roster around him.
The Miami Dolphins would probably be his best option. They just barely missed the playoffs in 2020, and they have two first-round draft picks this year, including the No. 3 overall pick. Watson would turn that team from a playoff contender to a Super Bowl contender.
Additionally, ESPN recently predicted that Watson will go to the Carolina Panthers, per PanthersWire. While the Panthers struggled in 2020, Watson could help that team tremendously and would have a great weapon out of the backfield in Christian McCaffrey, who gained 1,000 receiving yards in 2019. Watson could ultimately make the Panthers a potential playoff team.
It's unclear where the Houston Texans will trade Deshaun Watson — if they trade their quarterback at all. The Dolphins and Panthers would just be two great options for him. One thing is clear, though: Deshaun Watson is ready to ditch the Houston Texans.
Stats courtesy of Pro Football Reference