Deshaun Watson Has Reportedly Not Been Traded to the Miami Dolphins Yet Because of the Uncertainty Surrounding His Legal Issues
Deshaun Watson is still a member of the Houston Texans. The NFL's trade deadline is Tuesday, Nov. 2 at 4:00 p.m. ET. The Texans want to trade Watson, and he no longer wants to be a part of the Houston franchise. The Miami Dolphins are reportedly interested in trading for him, which would allow them to move on from second-year quarterback Tua Tagovailoa. Complicating this all, 22 women have filed civil lawsuits against Watson regarding allegations of sexual assault and misconduct.
The above statements are all facts in this story, and at this point, these facts are about the only ones able to be pinned down regarding the whirlwind of trade rumors that have surrounded Watson this season.
Everything else has seemingly been up in the air, including a reported near-done deal with the Dolphins.
Important details like whether the NFL will punish Watson for these off-field allegations are still major unknowns. There are also the potential legal repercussions he could face if the allegations become charges.
While he's a superstar quarterback on the field, Watson has become a major risk off of it. There's a reason why the Dolphins, or any other team, haven't yet pulled the trigger.
The latest: The Miami Dolphins have reportedly already agreed to financials for Deshaun Watson in a potential trade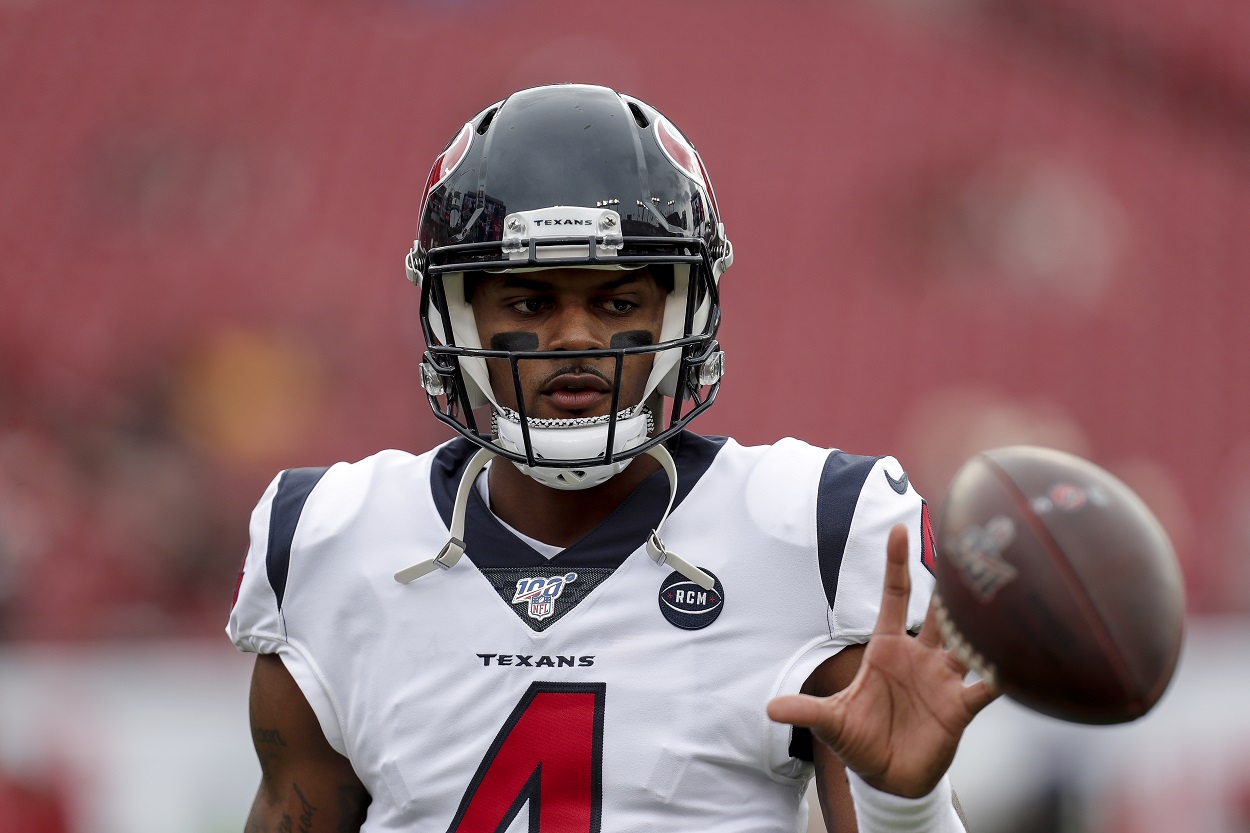 Miami has been the main destination for Watson in most rumors since the start of the season. In fact, the rumors have been so loud in southern Florida that Dolphins head coach Brian Flores has had to publicly support his current starting quarterback, Tagovailoa, multiple times. Even Tua has heard the rumors, though he's trying to ignore them.
The Dolphins and Texans being close to a trade was the news that overshadowed Miami's Week 7 game against the Atlanta Falcons, which resulted in a 30-28 loss. A deal had apparently gotten so close that the newest reporting from the Houston Chronicle was that Miami has already worked out the financials for a Watson deal, and owner Stephen Ross has greenlit the trade.
The proverbial fly in the ointment for Miami is that Ross wants Watson's legal issues to be resolved before a deal can be completed. CBS Sports provided more context:
Miami owner Stephen Ross has even approved the trade, but the sticking point is that he wants Watson's legal issues resolved before it's executed. The only realistic way for that to occur prior to the Nov. 2 trade deadline would be if Watson settled his 22 civil suits. As McClain reports, however, Watson does not want to settle because he believes that would be an admission of guilt.
If the legal issues are Ross' biggest holdup, which they frankly should be, it doesn't appear likely that Watson will resolve all 22 civil suits in less than a week. It seems especially unlikely if the quarterback believes he'd be admitting guilt in the process.
NFL Commissioner Roger Goodell won't put Watson on the commissioner's exempt list … yet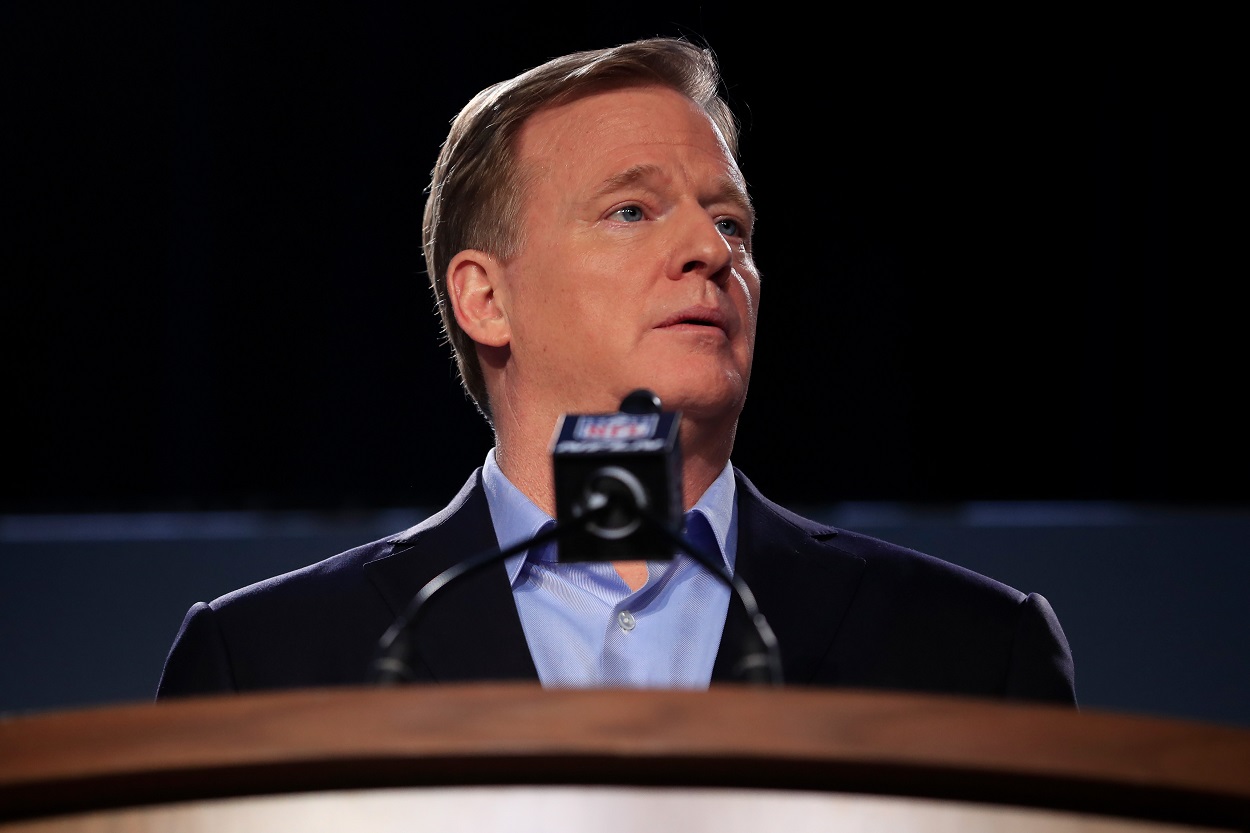 The other big thing Miami, or any other interested organization, will have to contend with is the fact that the NFL could levy a punishment against Watson that's separate from any civil or legal issues. The league is a private entity with its own code of personal conduct, and it has suspended players before for off-field issues that didn't lead to a crime but did break the code of conduct.
The question a potential trade partner will have to consider is whether NFL Commissioner Roger Goodell will punish Watson independent of any off-field charges. The most immediate thing the NFL could do with Watson's legal issues still pending would be to put the quarterback on the commissioner's exempt list while it gathers, and waits, for more information.
This designation is a paid leave for NFL players who have been charged with violent crimes, sexual assault, or any other credible violation of the NFL's personal conduct policy.
When asked at the league owners' meetings on Tuesday whether the NFL would place Watson on the exempt list, the commissioner stated that the NFL doesn't have enough information at this point.
"Obviously, the police have been investigating, and we don't have access to all of that information at this point in time," Goodell said, according to ESPN. "We pride ourselves on not interfering in that and in being as cooperative as we can in order to get all the facts. I think that process is still ongoing."
Lost in the fact that Watson hasn't played this season is the fact that he is eligible to play. He does show up at the team facility, but Houston has listed him as inactive for seven straight games.
The conclusion: Nothing has changed regarding a Watson trade … yet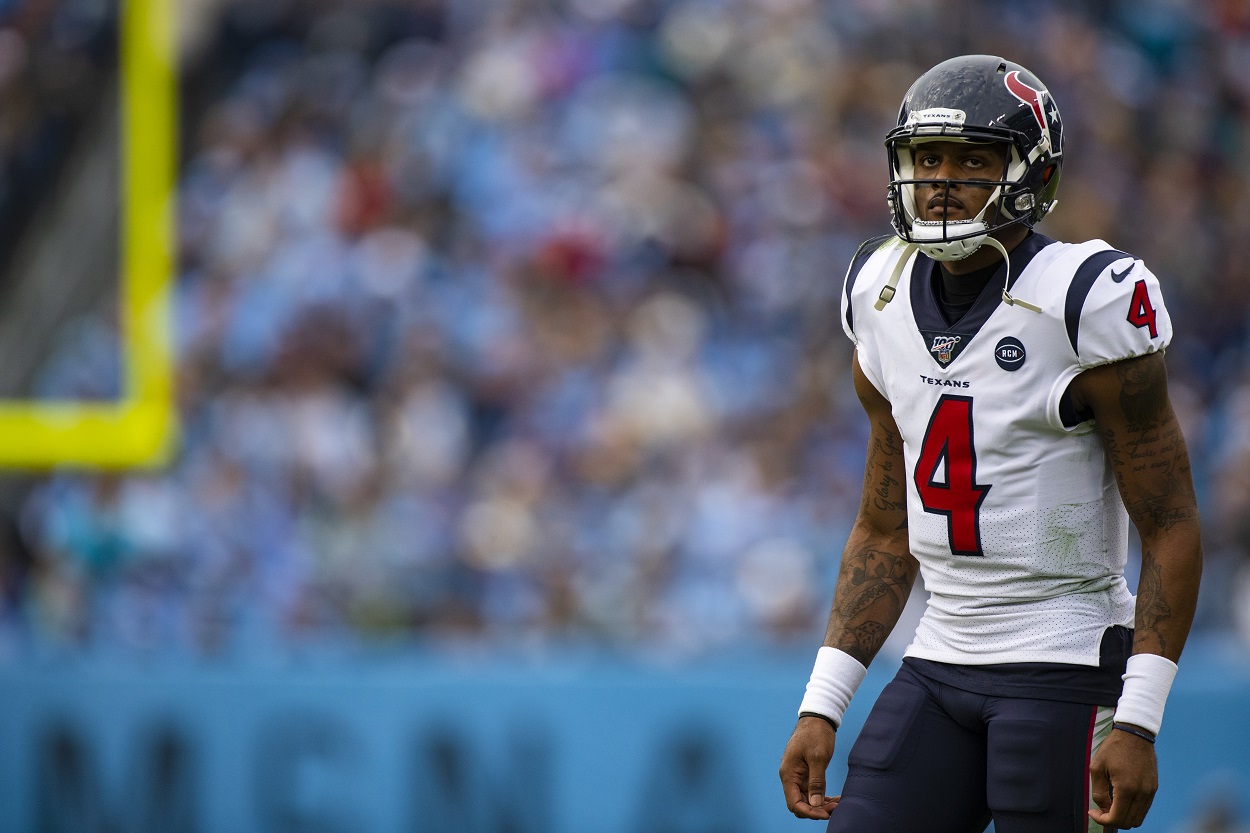 Despite all the twists and turns of the past week, we end right back where we started with the Watson trade rumors. He's still with the Texans. The NFL trade deadline is quickly approaching. The Dolphins apparently want to execute a trade, but Watson's legal issues make a trade a huge risk for Miami or any other interested party.
Lost in the context here is the fact that according to Goodell, Watson could suit up this weekend if he wanted to and his team wanted him to. He's free to play NFL football at this moment, but the off-field uncertainly is so great that he's an extremely risky trade target. And that's considering just how good he is as a quarterback.
The calculation for a trade partner is complex. Even though the NFL doesn't have enough information to suspend Watson, that information could present itself at any time, even after a trade. A franchise like Miami could completely sever ties with its 2020 first-round pick, Tagovailoa, only to have new information come out in the Watson case that causes the NFL to suspend him. Plus, the legal issues themselves would have steep real-world implications if the allegations are proven true.
Trading for Watson is a huge risk. There are reasons it hasn't happened yet, and they aren't likely to go away by the trade deadline.
RELATED: The Fact That Tua Tagovailoa Still Has to Ignore Deshaun Watson Rumors Is a Huge Indictment Against the Miami Dolphins' Front Office