Deshaun Watson Still Regrets the Way He Handled Racist Comments From the Texans' Owner
Deshaun Watson is only in his fourth season in the NFL, but he has already seen a significant change in the ways that the league handles race relations. The Texans' young quarterback made waves during his time in the NFL so far.
Despite being overshadowed by Patrick Mahomes and Lamar Jackson, he remains one of the most exciting up-and-comers in the league. As such, his voice means a lot to those looking for him to stand up for what is right. In the process, Watson has learned from past mistakes. 
Deshaun Watson takes the field 
Watson did not come out of obscurity to make his name in the NFL like many other quarterbacks. Playing for Clemson's legendary football program, Watson was a valuable contributor from his first season.
After appearing sporadically throughout that season, Watson's promise was already on full display. It was the 2015 season, however, when he showed that he was a star. 
Watson shined during his first season as a full-time starter. He threw for over 4,000 yards and 35 touchdowns against only 13 interceptions. At the same time, Clemson was one of the best teams in the country, and Watson was becoming a household name in the process.
Watson was third in Heisman voting. He followed that up with an even better season in 2016, where he threw for nearly 4,600 yards and 41 touchdowns. 
Needless to say, Watson was a hot commodity. His ability to pinpoint passes with great precision combined with speed that let him spread the offense even more, made him a compelling piece for a league that is going back to running quarterbacks every year.
He eventually fell to the Houston Texans in the draft. After shining in his first six games as a starter near the end of his rookie season, Watson was a fan-favorite. 
He became the team's full-time starter in 2018, throwing for over 4,1000 yards en-route to 26 touchdowns and only nine interceptions. The following season he showed a similar performance.
Watson is well on his way to a lucrative career. However, with all of the fame and accomplishment he's already experienced, there are other things on his mind. 
Athletes and activism
As a Black quarterback in the NFL, Deshaun Watson always finds himself treated differently in every situation. However, just as the league boasts more and more Black quarterbacks at the helm of their teams, a significant social movement has leaked into the sporting world. The NFL can no longer use players as examples like they did Colin Kaepernick. Social justice and sports are now firmly married. 
At first, Watson felt severe pressure about the ramifications of speaking up. He recently talked to ESPN about the hardships he went through, especially when it came to Texans owner Bob McNair comparing his players to "inmates" running the asylum. 
"Honestly, I'm going to take that back," he told the magazine.
"To keep it real with you, I feel like whenever a Black quarterback speaks up, the outside world sometimes doesn't think they're educated enough to know what's going on. So in reality, they're like, 'Hey, y'all Black quarterbacks — shut up. Y'all don't know what y'all talking about."
No longer afraid to speak his mind; however, Watson is willing to take the criticism that comes with being an outspoken athlete. He's not alone in this, either. Sports hasn't had a social movement like this since the '60s, and athletes are learning the power of their voices. 
Deshaun Watson's attitude moving forward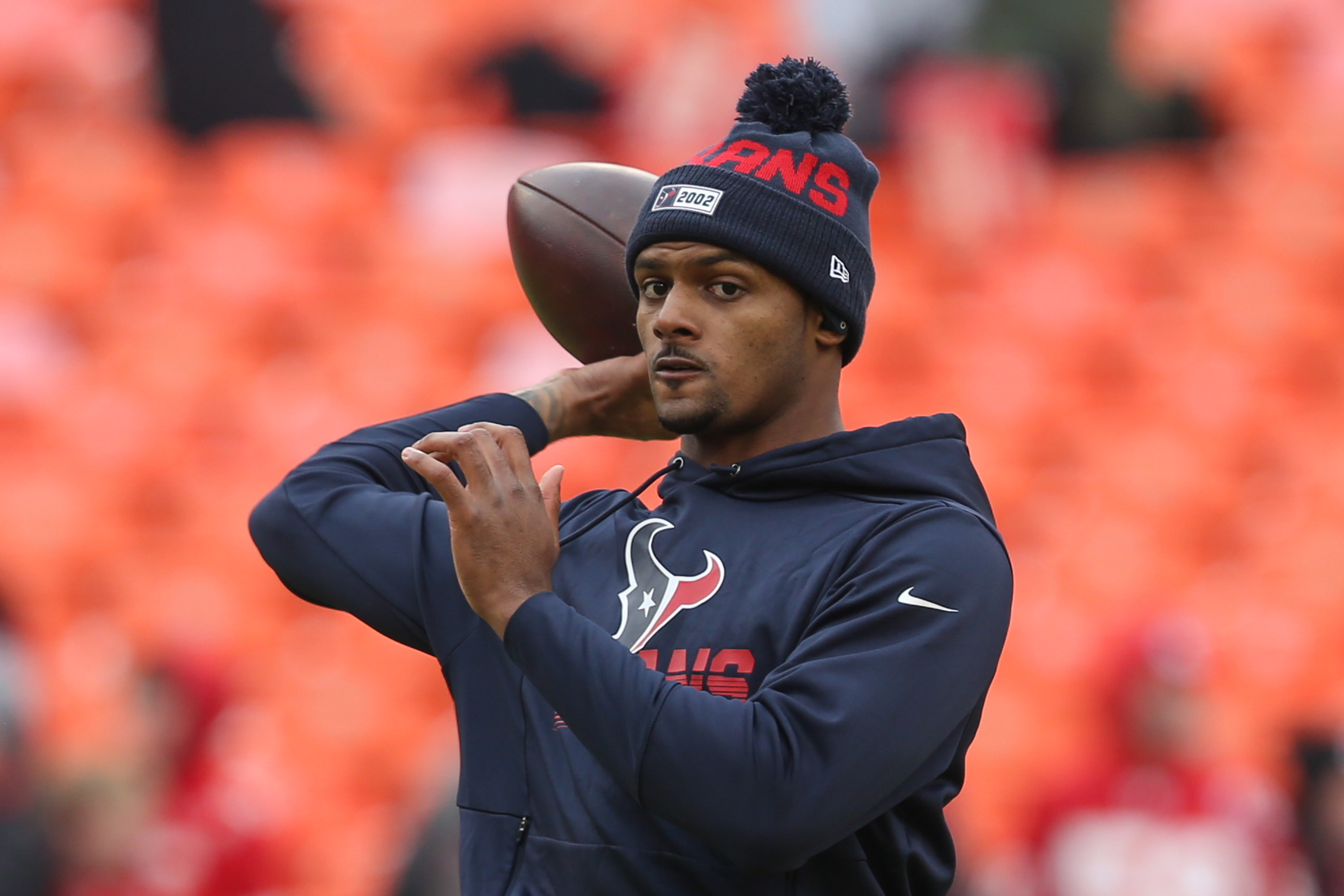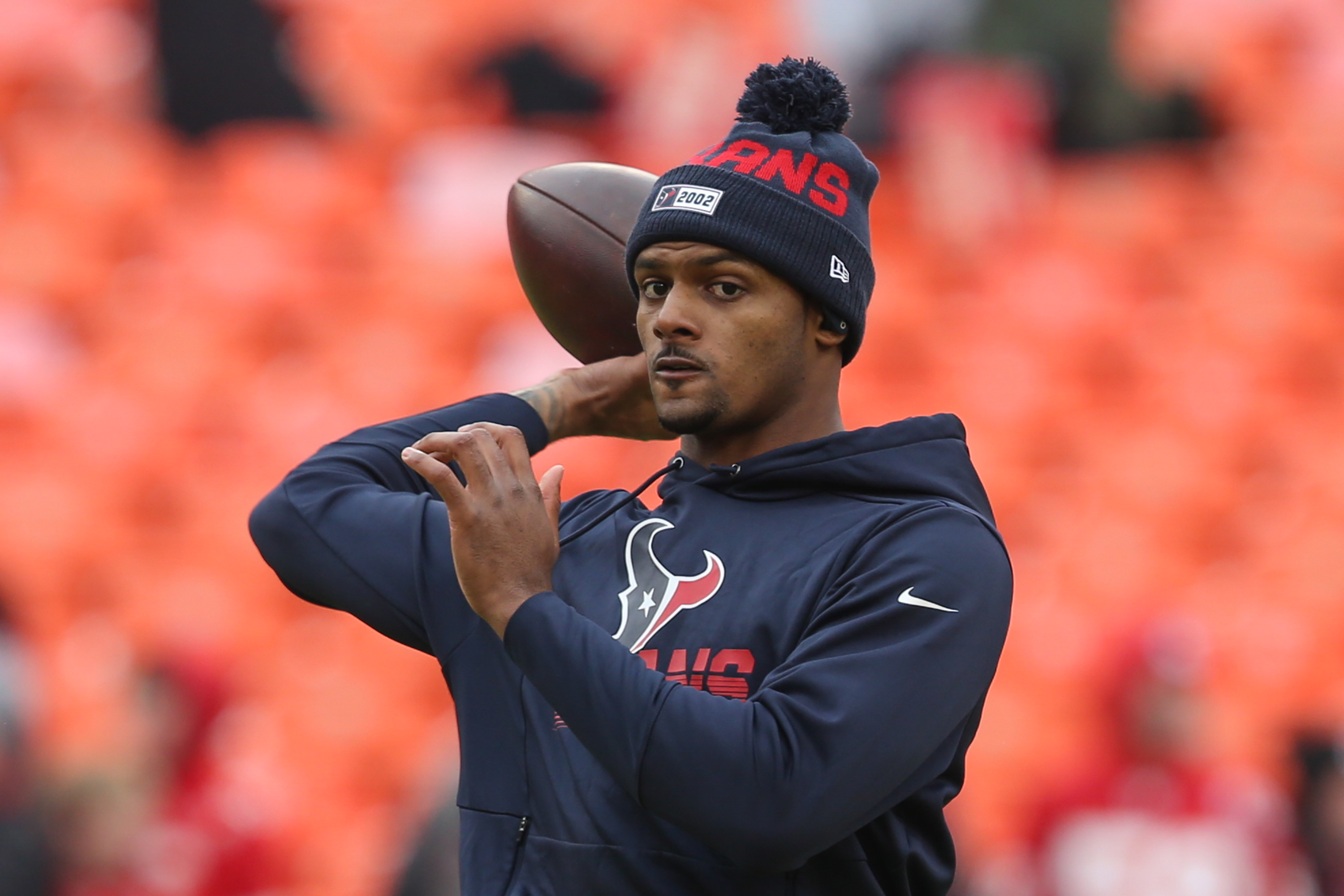 2020 has been a year unlike any other when it comes to sports. Weeks after the Super Bowl, the entire sporting world shut down thanks to the COVID-19 pandemic. On top of that, racial injustice flared up to the point where people took the streets to protest worldwide. People look to athletes differently from so much going on than they did even a year or two ago. 
Watson, like everyone else, is learning how to deal with the moment. Still a young man, he once felt like his voice would be shushed. Now realizing the weight of his words, Watson isn't afraid to call out McNair, America, and anyone who says the wrong thing.
The current moment is enormous for the American way of life. As more athletes speak out, however, the activist portion of their brand will only get stronger. Watson knows this and is beginning to use his voice for more than playcalling. 
All stats courtesy of Pro Football Reference and Sports Reference