Deshaun Watson's Agent Ripped FS1's 'Speak for Yourself' After the Show Crossed a Line
Speak for Yourself has never really been the most intellectually-stimulating show on television. Regardless, both it and Undisputed made FS1 a viable competitor with ESPN during the afternoon. But on Friday, the show may have crossed a line, and Deshaun Watson's agent let them know about it.
'Speak for Yourself' goes after Deshaun Watson
RELATED: Deshaun Watson May Have Just Put the Houston Texans on Blast With a Cryptic Tweet
One of the things that Speak for Yourself has become known for is taking the polar opposite viewpoint to most of the sports media (read: ESPN) on controversial sports subjects that most often involve race, politics, money, or crime.
In addition to hosts Emmanuel Acho and Marcellus Wiley, Speak for Yourself features some recurring characters. One of these is "Uncle Jimmy" Dodds. On Friday afternoon, the three broached the hot topic of the soap opera between the Houston Texans and quarterback Deshaun Watson.
They all say they want to be treated with respect. And they want to be treated like a man. And you do realize that most of these athletes ain't been raised by no man. So how in the hell are they going to know how to act like a man?

"Uncle" Jimmy Dodds, Speak for Yourself
As you can imagine, this did not go over very well with everyone.
Deshaun Watson's inner circle isn't happy
RELATED: Stephen A. Smith Sends a Stern Warning to Deshaun Watson About 1 of His Preferred Trade Destinations
The weekend following the episode, two members of Deshaun Watson's inner circle registered their outrage on Twitter. The tweet above is from Watson's agent, David Mulugheta. Less than an hour later, Watson's personal coach, Quincy Avery, also chimed in.
"Fs1 uses black folks who are out of touch with the black community to spew ignorance about black folks. But this is disrespectful on a number of levels, first to a young man & his mother second to black people as a whole," Avery tweeted.
The show's co-host, Marcellus Wiley, remained unapologetic.
"All this deflection instead of just saying y'all sensitive! I get it, you rep Deshaun, but u don't rep all black people! This God-Complex & Grandstanding to a spoof is incredulous," Wiley tweeted.
Where did 'Speak for Yourself' slip up?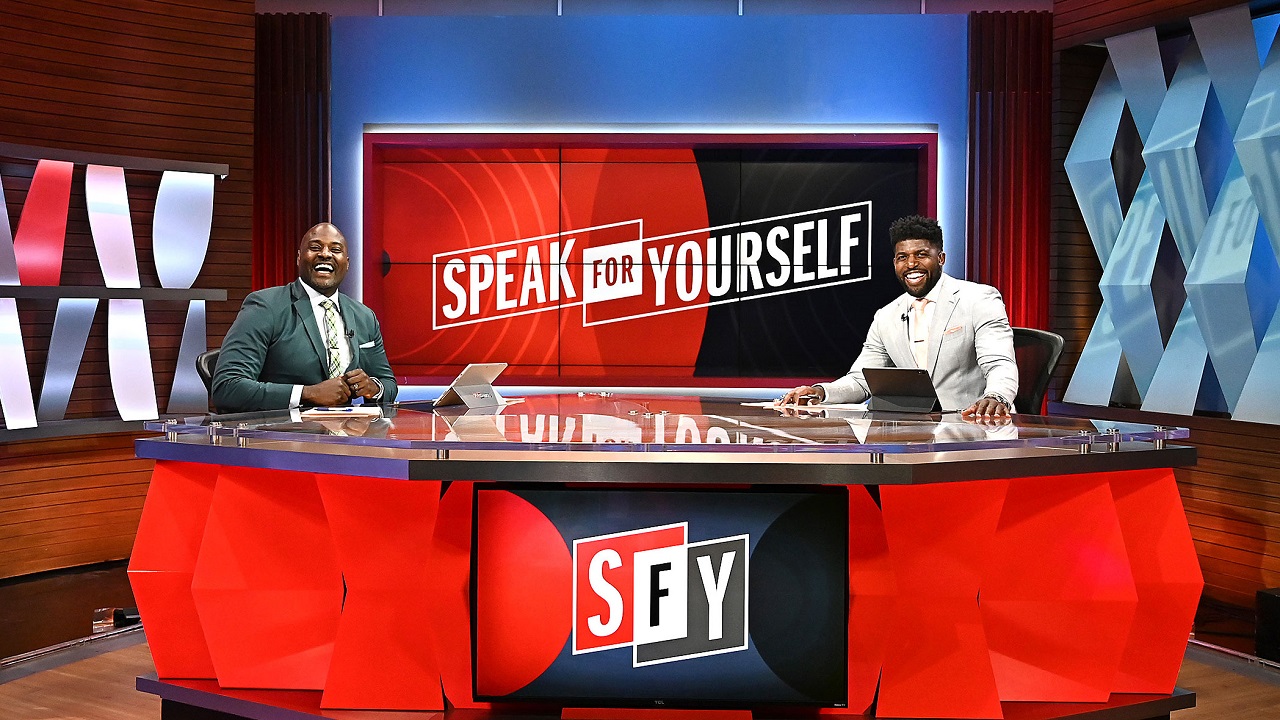 If you think Deshaun Watson is making a fool of himself by demanding a trade from the Houston Texans, no one's stopping you from expressing that opinion. Lord knows plenty of people within the NFL ranks already have.
The real kicker here is this sentence: "Most of these athletes ain't been raised by no man." This perpetuates a stereotype about Black athletes which has persisted roughly as long as Black athletes have played among white athletes. NBC's Al Trautwig received backlash for making a similar comment regarding Simone Biles during the 2016 Olympics.
For the record, this doesn't really apply to Deshaun Watson. According to the Post and Courier, while Watson did grow up in poverty, he had a close-knit relationship with his parents.
While Wiley insists that Mulugheta and Avery are being "sensitive" with their complaints, there is a point where "provocative" ends and "insulting" begins. Speak for Yourself may have crossed that point.