Despite Nearly 10 Years in the NFL, Blaine Gabbert Will Learn a Lot Under Starting QB Tom Brady
The Tampa Bay Buccaneers know who their quarterback is: big-name free-agent acquisition, Tom Brady. But there's no guarantee the 43-year-old will make it through the season unhurt. That's why Brady's backup, Blaine Gabbert, is crucial. The former Titans quarterback has plenty of experience in the NFL. While Gabbert won't take on Brady for his job anytime soon, he'll get the chance to learn quite a bit behind TB12.
Blaine Gabbert's NFL career
Pro Football Reference reports that the Jaguars selected Gabbert with the 10th overall selection in the 2011 NFL draft. He received the chance to start right away. His rookie season of 2011 was abysmal. He led the Jags to a 4-10 record in games he started with a completion percentage just a shade above 50%. In the modern NFL, where the best QBs completion percentages are typically in the high 60s, that was awful. 
For Gabbert, 2012 wasn't much better. He went 1-9 with nine touchdowns and six interceptions. One more easily forgotten season in Jacksonville, and Gabbert was off to San Francisco. He would briefly challenge Colin Kaepernick for the starting job there, but that was more due to Kaepernick's disappointing play than due to Gabbert's ability. 
Gabbert also put in stops in Arizona and Tennessee before landing in Tampa. Over the last decade, he's only managed to throw 47 touchdowns in a rather unremarkable career. 
Why the Bucs signed Gabbert as backup QB
According to Mass Live, Gabbert played for the Buccaneers last season backing up Jameis Winston before re-signing this offseason. He didn't actually enter a game for the team, however. That's a clear indictment of Gabbert's ability to challenge Brady for the starting job. Winston threw 30 picks last season, so the fact that the Bucs never considered putting him in is telling. 
Gabbert's role here is clear. Brady was signed based on his long track record of achievement in the NFL and his ability to make players around him better. Gabbert is a professional quarterback who can run the offense if something happens to Brady while also challenging the team in practice. There is no real threat from Gabbert — he's a warm body with a decent if not outstanding arm. 
But where some might see a dead end for Gabbert, he can choose to see it as an opportunity. True, Gabbert is under no threat of starting barring an injury. But how often do players get a chance to learn from one of the best to ever play their position? 
Will Blaine Gabbert get another chance to start behind Tom Brady?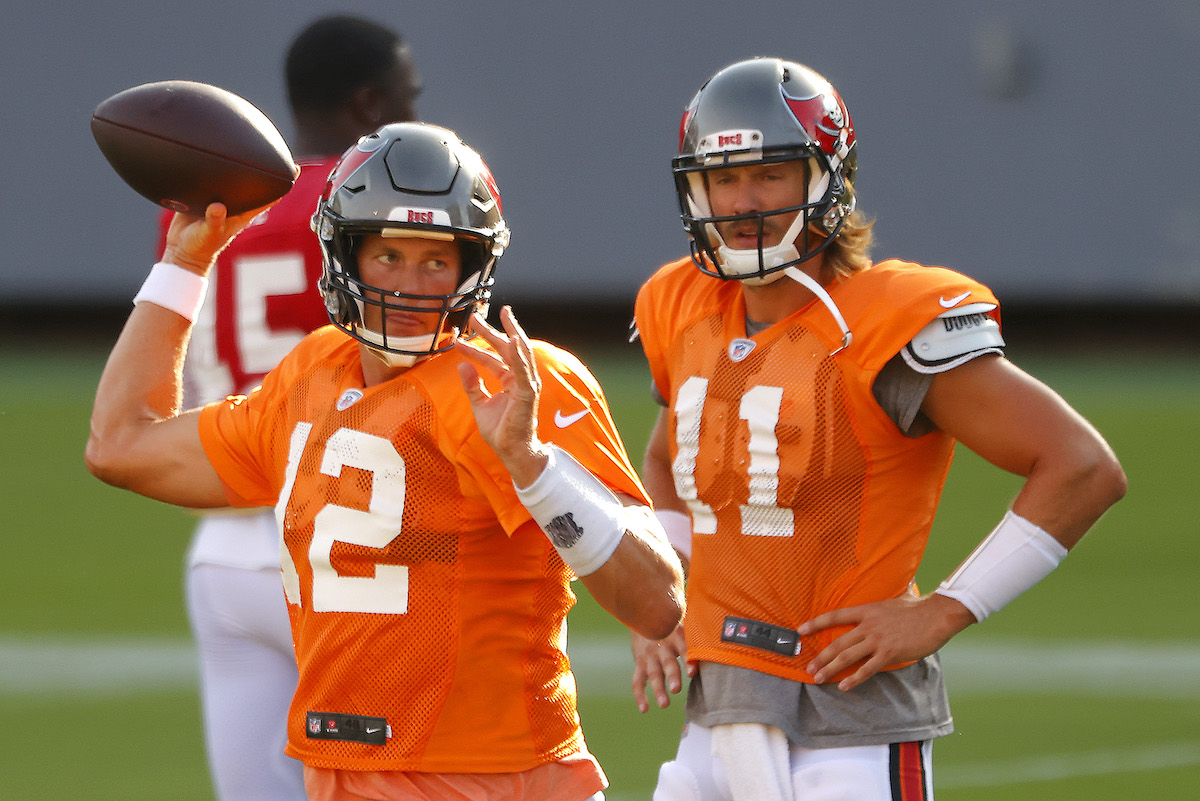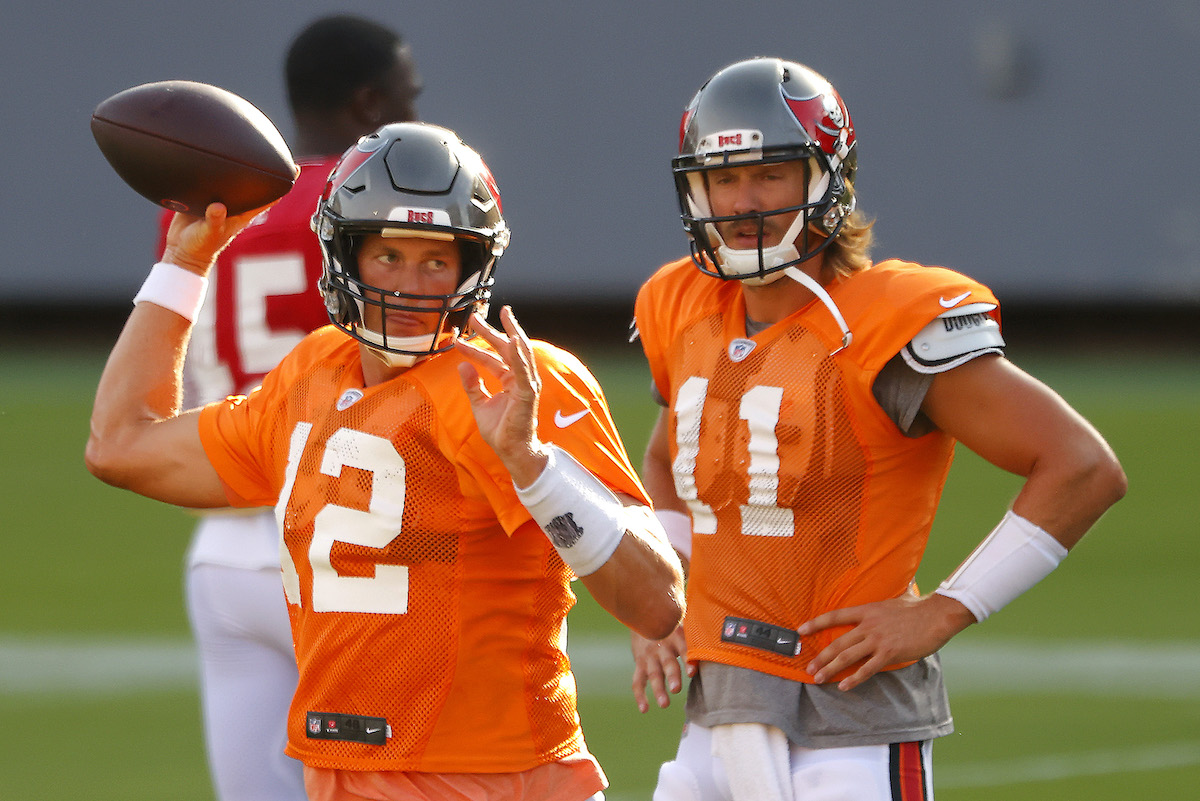 Right now, it appears unlikely Gabbert will ever get another shot to start. But he has a couple of things working in his favor. One is that he's playing behind one of the greats of all time, so he's going to learn plenty about X's and O's as well as game management. Brady can teach him a lot about professionalism and just how to win in general.
Secondly, he can learn a thing or two from Brady about how to perform when the deck is stacked against you. Brady was hardly a highly touted pick coming out of college. He was a sixth-round selection and a backup in his rookie season. It took a freak injury to give him his opportunity to start. Gabbert may be in a different scenario than Brady, and he may not be the player Brady has been.
But he'll see how to play, practice, and perform when people don't believe in you. If a skinny kid from Michigan could become the best quarterback of all time, maybe Gabbert can get another shot to start somewhere again.