Despite the NFL Rumors, Urban Meyer Said He Is 'Done Coaching'
Urban Meyer is one of the most successful college football coaches of the last two decades. Any coach with his success would surely have their pick of head coaching gigs once they become available. Because of Meyer's record, this also means at the pro level. While he's not currently coaching, there's always the chance he could get any job he wanted.

It's unclear what Meyer's next step will be as a coach. But recent rumblings have speculated he'll end up in the NFL. So how accurate are the rumors?
Urban Meyer's track record as a head coach
Meyer spent 17 years coaching college football, compiling a record of 187-32. In 15 bowl appearances, his teams went 12-3. Meyer coached at Bowling Green, Utah, Florida, and Ohio State. He has coached 13 All-Americans and earned three national championships — two at Florida, and one at Ohio State.
After the 2018 season, Meyer stepped down as Ohio State's coach. While he settled into a post-football career as a broadcaster, rumors continued to grow about a potential return for him in 2020.
Recent rumors about Meyer heading to the NFL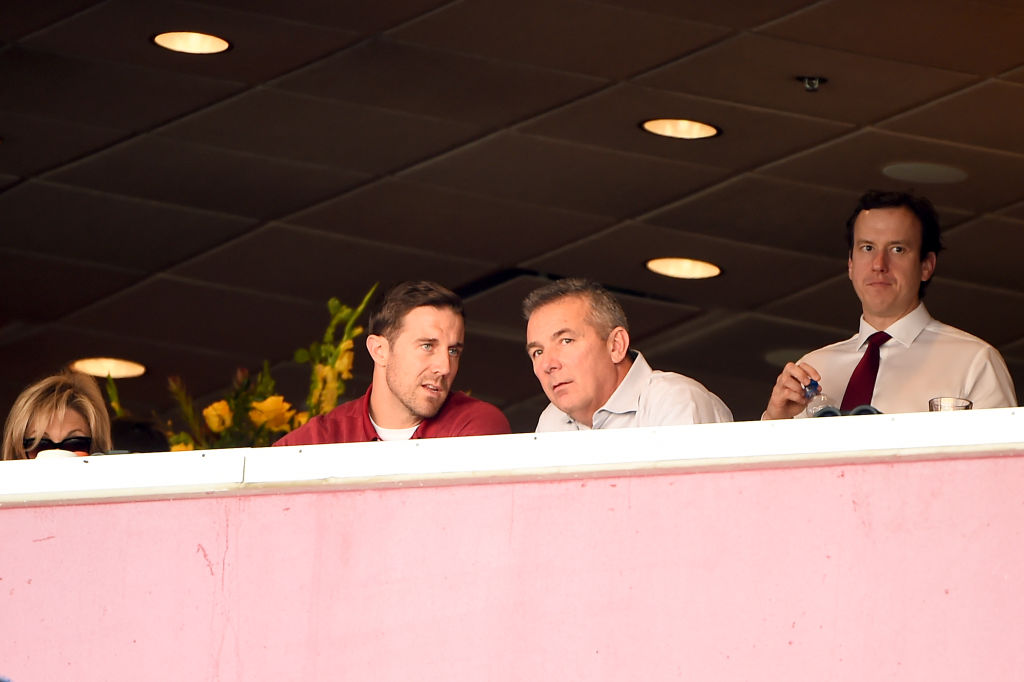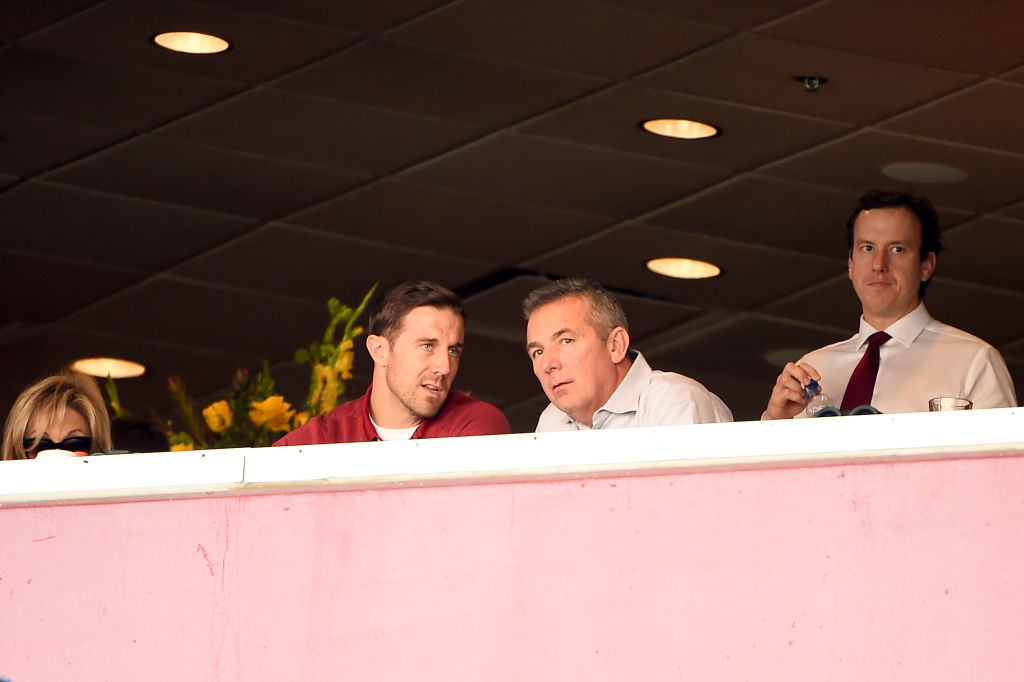 Meyer recently attended a game between the Washington Redskins and New York Giants. Meyer visited as a guest of his former player and current Redskins wide receiver Terry McLaurin.
The Washington Post reported that, as Meyer watched the game from Redskins' owner Daniel Snyder's private box, "Fox play-by-play man Thom Brennaman explained that Meyer attended Saturday's Army-Navy game in Philadelphia and stuck around to visit family in the D.C. area."
During the Sunday game, Meyer was able to view several of his former Ohio State players, like Dwayne Haskins, and visit with injured Redskins quarterback Alex Smith. (He'd coached Smith at Utah in 2003 and 2004.)
The presence of Meyer at the Redskins game caused an uproar. Washington had fired its previous head coach, Jay Gruden, earlier this season. Interim coach Bill Callahan is expected to be replaced in favor of a new regime once the season ends.
It's hard to imagine Washington not at least considering Meyer as a candidate. He's one of the biggest names in coaching, and the Redskins has been surrounded by dysfunction since the early '90s. The bigger question: Would Meyer consider the Redskins or any other NFL team?
Urban Meyer's stance on coaching
Meyer told Brit Hume from Fox News that a return to the sideline is unlikely. According to Hume, "Meyer told me he was in town for a WH Christmas party, after attending the Army-Navy game Saturday."
Hume asked Meyer if he's considering the Redskins coaching position. The legendary football leader replied, "I think I'm done coaching." Meyer acknowledged that he knew his presence at the Redskins would unleash speculation.
Rumors abound about Meyer being tapped as coach of the Redskins or Dallas Cowboys. While either franchise would likely give him total control of football operations, there are a few reasons to think Meyer may not jump to the NFL:
Meyer has had health problems in the past. Coaching in the NFL would only induce more stress and possible health impacts.
He's never coached in the NFL before. It would be a new challenge a man of his age — 55 years old — may not welcome.
He has a lucrative gig as an analyst for Fox's college football coverage.
The verdict? Meyer probably won't coach next season.