A Devoted Michael Jordan Fan Is Missing Nearly $60,000 Because of a Simple Photocopied Document
If people have the money to spend on anything affiliated with Chicago Bulls legend Michael Jordan, it has long been established that nothing will hold them back.
Whether it's a gallon of barbecue sauce or an American Express card, there is always a market for Jordan-related items — and trust us when we say that things haven't changed in recent years.
Buyers wanted their hands on Michael Jordan's items in 2020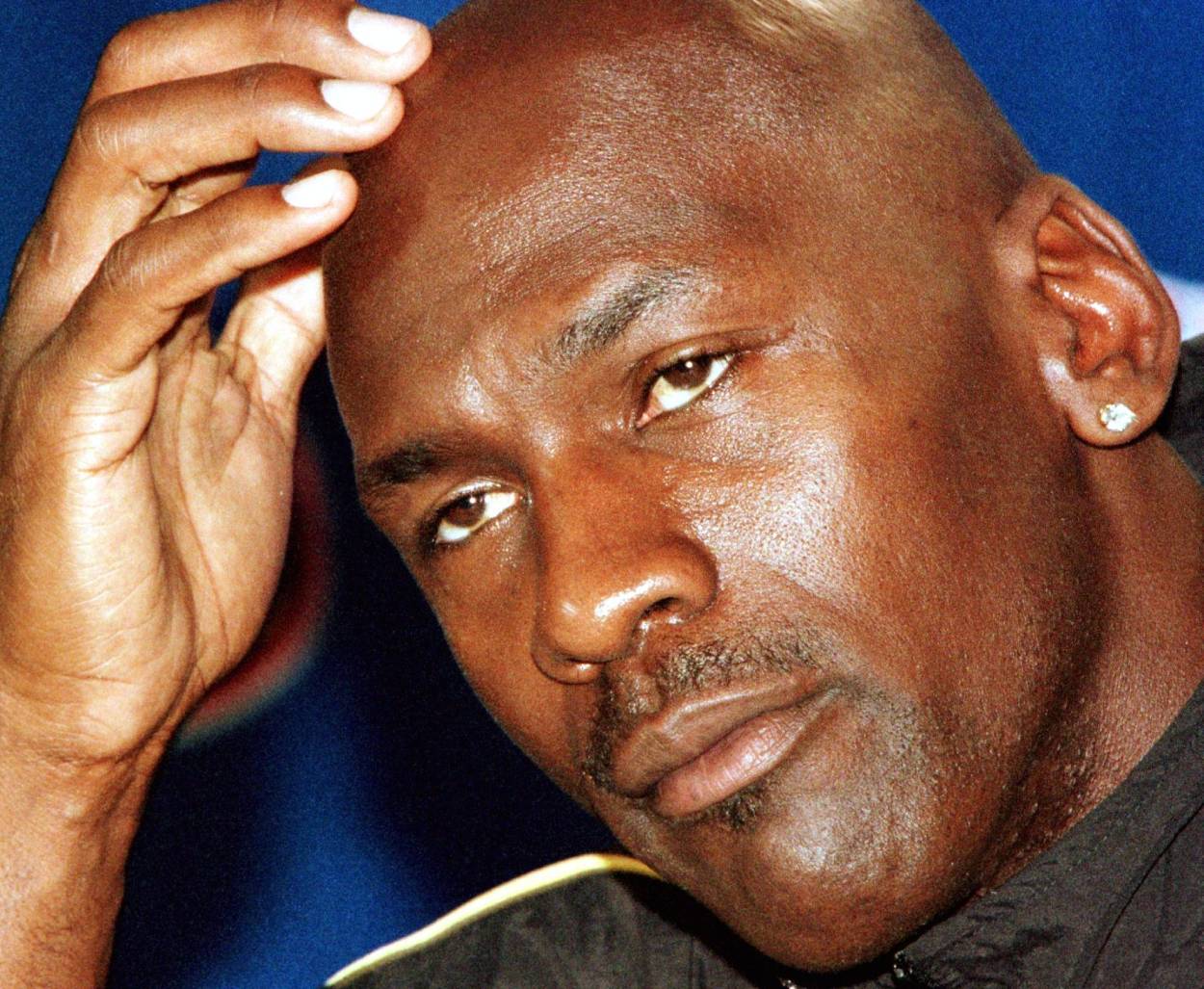 When ESPN released The Last Dance docu-series in 2020, it served as a reminder of how influential Michael Jordan is to the cultural zeitgeist.
For years, there was no shortage of interest in Jordan memorabilia or items. Trading cards, signed jerseys, and the like have always done well on the market, especially after Jordan retired following the 2002-2003 season.
But when The Last Dance premiered, there was naturally an increase in demand for things affiliated with Jordan. Even amid the global pandemic, people — especially those with seemingly bottomless bank accounts — wanted their hands on those Jordan-related items.
A buyer paid nearly $60,000 for a photocopy of Jordan's contract
Once in a while, something comes across the news ticker or Twitter timeline, which serves as a reminder that some people have too much money.
Take what happened in August 2020, for example. Someone paid nearly $60,000 — $57,068, to be specific — for a copy of Jordan's rookie contract with the Chicago Bulls.
You may want to re-read that again. That person paid over $57,000 for a photocopy of a contract from 1984. According to Darren Rovell of The Action Network, the contract featured no live ink.
So here you have someone who has almost $60,000 to spend amid a global pandemic. That money went toward a photocopied version of a rookie contract from nearly 40 years ago.
"This market is nuts," Rovell wrote.
Those Jordan-related items have remained a hot commodity
Jordan is among the most iconic professional athletes in history, and it makes sense that people, especially those with money, would want to collect items affiliated with his legendary career and life.
Rovell tweeted in April 2021 that four tickets from a 1994 exhibition game between the White Sox and Cubs at Wrigley Field sold for $3,600 on eBay. In theory, each of those tickets is worth $900, a far cry from the $11 that they sold for nearly 30 years ago.
So what made those tickets so special? Jordan played in that game and recorded two hits and two RBIs in a 4-4 tie. That was the only time that Jordan played in an MLB stadium; he spent the 1994 season in the minor leagues and returned to basketball in 1995.
Everything has a price, and that holds especially true when His Airness is involved.
Like Sportscasting on Facebook. Follow us on Twitter @sportscasting19.