Dez Bryant Just Trolled His Former Rival on the Dallas Cowboys
Dez Bryant dominated a lot of teams in the NFL while playing for the Dallas Cowboys. He made three Pro Bowls and earned one First-Team All-Pro selection during his career in Dallas. However, the Cowboys have three rivals that Bryant played more games against than any other teams in his career — the New York Giants, Philadelphia Eagles, and the team formerly known as the Washington Redskins. Bryant just recently trolled the latter after it announced its new name, the Washington Football Team. 
Dez Bryant dominated the Washington Football Team while on the Dallas Cowboys
RELATED: Dez Bryant Doesn't Seem Happy About the Dallas Cowboys' $7 Million Investment
Bryant had an excellent career with the Dallas Cowboys. He had three straight seasons with 1,200 receiving yards or more and led the NFL in touchdown catches in 2014 with 16. 
Bryant found a lot of success against the Cowboys' NFC East rivals too. In his career against the New York Giants, he caught 64 passes for 1,000 yards and seven touchdowns. He also had a 9-6 career record against the Giants. Against the Philadelphia Eagles, Bryant caught 64 passes for 975 yards and nine touchdowns, but he had a 6-7 record against them.
In his career against the Washington Football Team, Bryant caught 67 passes for 977 yards and eight touchdowns. He also had more wins against them than he had against any other team during his time in Dallas. The Cowboys had a 10-4 record in the 14 games that Bryant played in against Washington.
Now, Washington is taking another loss to Bryant and other celebrities on Twitter.
Celebrities trolled Washington's NFL Team
RELATED: 'Washington Redskins' Might Be Offensive, but 'Washington Football Team' is Ridiculous
After announcing it was retiring its former team name — the Washington Redskins — Washington's NFL team recently announced that it would be called the "Washington Football Team" immediately. This is, however, not a final name but rather just a placeholder for the time being. 
Despite it being temporary, the news did not keep celebrities from trolling the franchise's new name.
"Just waking back up from my pregame nap to see about The Washington Football team," LeBron James tweeted. "Is that real?? No way! Oh man they had a thorough intense long board meeting about that one huh."
Kevin Durant — who is a known Washington football fan — then tweeted this in response to James.
James then responded, "Yo I was going to check on you but figured you didn't wanna be bothered at the moment."
Additionally, the Twitter account for the TBS TV series Full Frontal with Samantha Bee tweeted, "EFFECTIVE IMMEDIATELY: In honor of Washington's NFL franchise changing its name to 'Washington Football Team,' we will now be called Late Night Adjacent Show With Woman."
Not all responses were negative, though.
"Even though this name is clearly temporary, I appreciate the organization moving at an accelerated pace towards some progress prior to this [NFL] season," Dwayne "The Rock" Johnson tweeted. "For the love of the game – I vote,' WASHINGTON BALLERS.' You're welcoooome! *sang Maui style."
Bryant, on the other hand, made sure to make fun of the team that he dominated while on the Cowboys.
Dez Bryant joined in on making fun of the Washington Football Team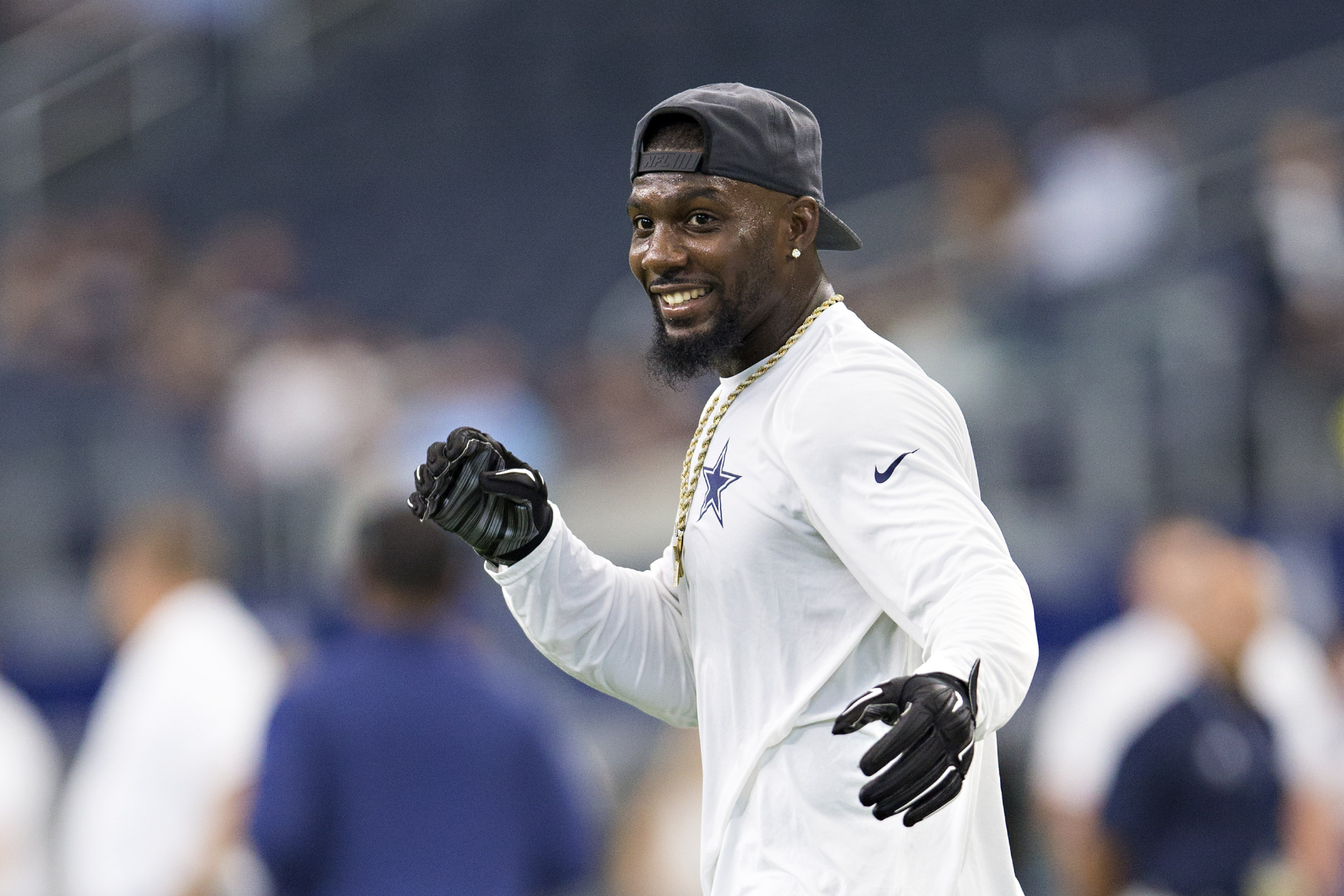 RELATED: Ezekiel Elliott Is in Awe of a QB Not Named Dak Prescott
After the news broke about the Washington Football Team's new name, Bryant said this in part of a tweet, "Who you play for? The Washington football team, naw that ain't it."
He then went on to show some sympathy for the team.
"No disrespect to Washington football team but that's a soul crusher not to have a football name," Bryant tweeted. Additionally, in response to someone saying that it's a temporary name, he added, "Uniforms got to be crazy dope if they are going to do that."
It will be interesting to see what Bryant and other celebs think once the Washington Football Team chooses its final new team name in the future.
Stats courtesy of Pro Football Reference