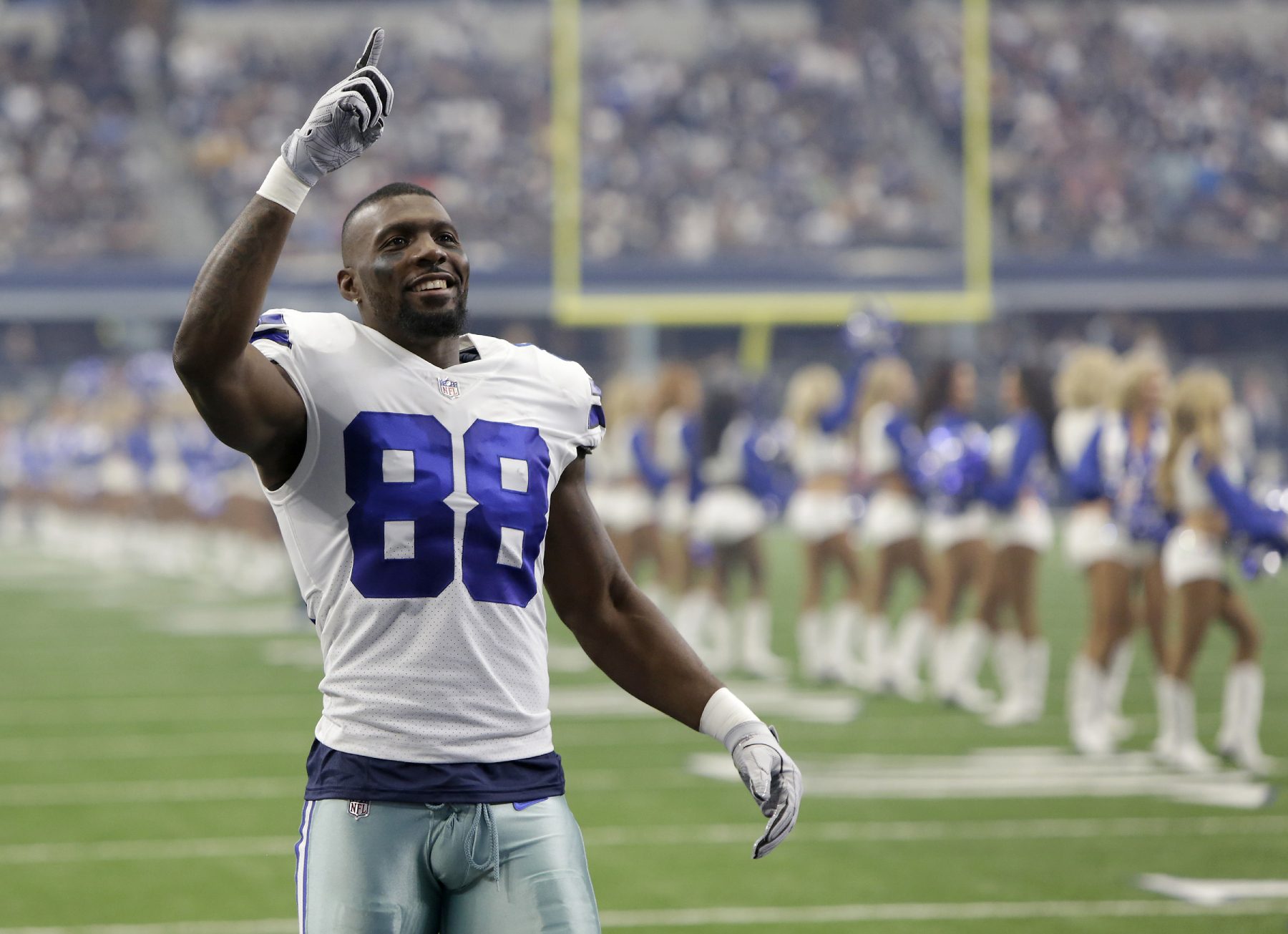 Dez Bryant Reveals How Close He Is to Jerry Jones
Dez Bryant had a pretty successful career with Jerry Jones' Dallas Cowboys. Bryant recently revealed how close he is to Jones.
While Jerry Jones has proven to be one of the most outspoken owners in sports over the years, there is one former Dallas Cowboys player that has also been outspoken — Dez Bryant. Big personalities always make things interesting, but what has that meant for Jones and Bryant's relationship? Having multiple alpha dogs in one building can sometimes be difficult, but it appears that it has ultimately led to Bryant and Jones having a pretty good relationship.
Dez Bryant was a superstar for the Dallas Cowboys
Bryant had an excellent college career at Oklahoma State, which led to the Dallas Cowboys selecting him with the 24th overall pick in the 2010 NFL draft.
His first season was just OK as he caught 45 passes for 561 yards and six touchdowns in 12 games in 2010. However, he proved his sky-high potential in 2011, as he caught 63 passes for 928 yards and nine touchdowns.
Bryant was then one of the best receivers in all of football starting in 2012. He ultimately caught 92 passes for 1,382 yards and 12 touchdowns that year, which was the first of three consecutive 1,000-yard seasons for him. In 2013, Bryant earned his first Pro Bowl selection as he had 93 catches for 1,233 yards and 13 touchdowns. He then dominated again in 2014 with 88 catches, 1,320 yards, and an NFL-leading 16 touchdown catches.
During that 2014 season, Bryant earned a Pro Bowl selection, First-Team All-Pro honors, and he helped the Cowboys go 12-4 and ultimately win a playoff game.
Bryant only played in nine games in 2015 but earned a Pro Bowl selection again in 2016. He ultimately caught 50 passes for 796 yards and eight touchdowns in 13 games that year. However, the last season he played in was in 2017. He had 69 catches for 838 yards and six touchdowns that year. The Cowboys then released him that offseason.
In November 2018, Bryant signed with the New Orleans Saints, but he tore his Achilles before ever playing in a game, per Bleacher Report.
Jerry Jones admitted to thinking about bringing him back
The Cowboys released Bryant in 2018 as he was supposed to have a $16.5 million cap hit in 2018 and 2019, according to Bleacher Report.
Bryant has not played in a game since then with, obviously, his Achilles injury playing a big role in that. However, Jones has at least contemplated bringing Bryant back, especially with Bryant posting videos of himself working out this offseason.
"I have been thinking about it a lot in the shower," Jones at the NFL scouting combine in February 2020, per USA Today. "I have been. I have been. I am not dismissing it. I don't want to sound like it should be dismissed by saying that."
However, in August 2020, Josina Anderson reported that there had been discussions about bringing him back, but that a return is unlikely.
"Dez still has love in that building, but there's also a new direction," Anderson tweeted. "So as of this tweet, it's not likely; but be clear Dez can still produce and throw up the X."
Bryant also had a tryout with the Baltimore Ravens in August 2020, but he left without a deal, according to ESPN.
Bryant turns 32 years old in November. It is hard to imagine a 32-year-old who hasn't played in two full seasons being extremely productive. However, Bryant has always been a dynamic playmaker and a threat in the end zone. Many quarterbacks would probably love to have him to throw touchdowns to.
Dez Bryant reveals how close he is to Jerry Jones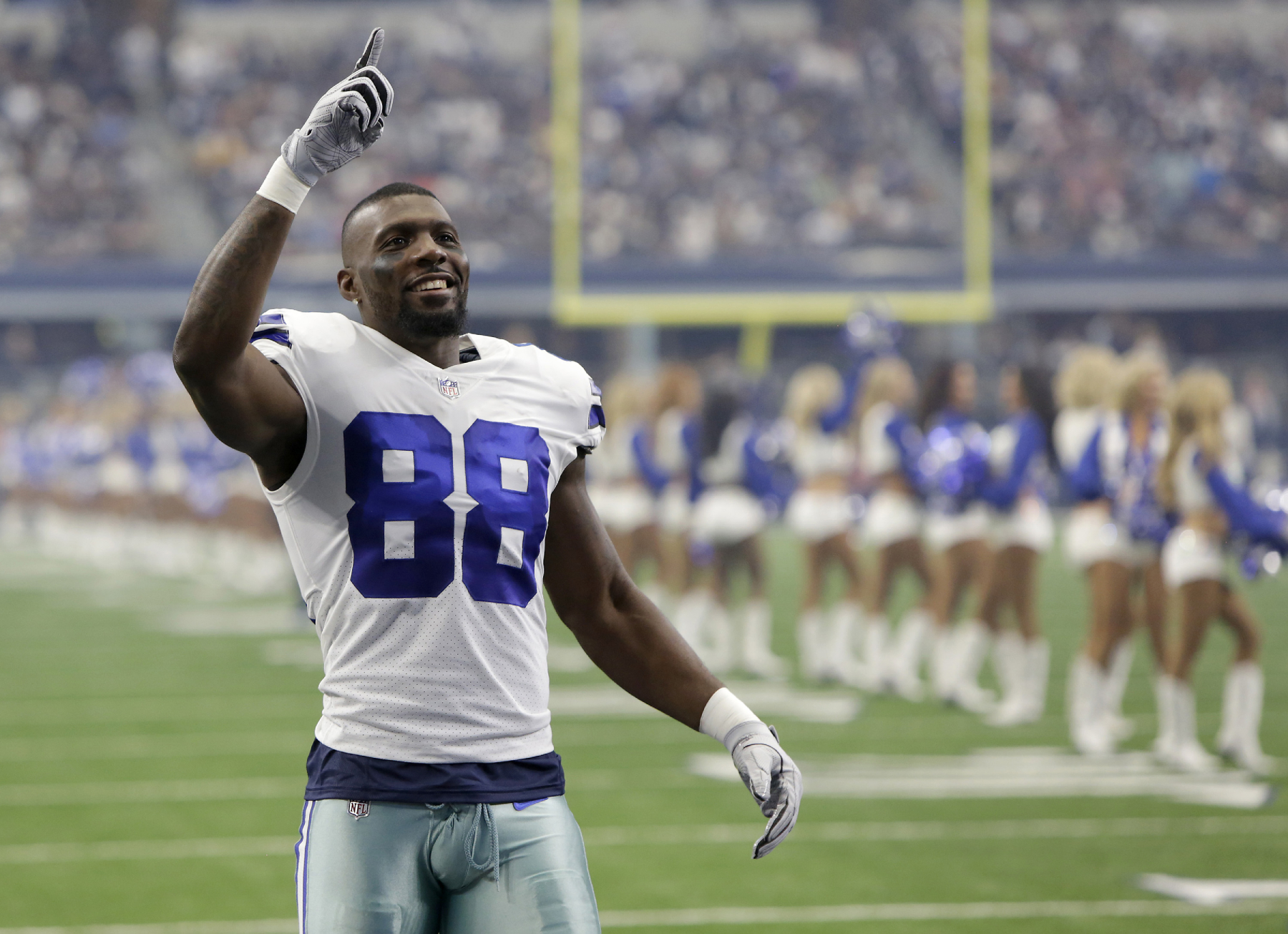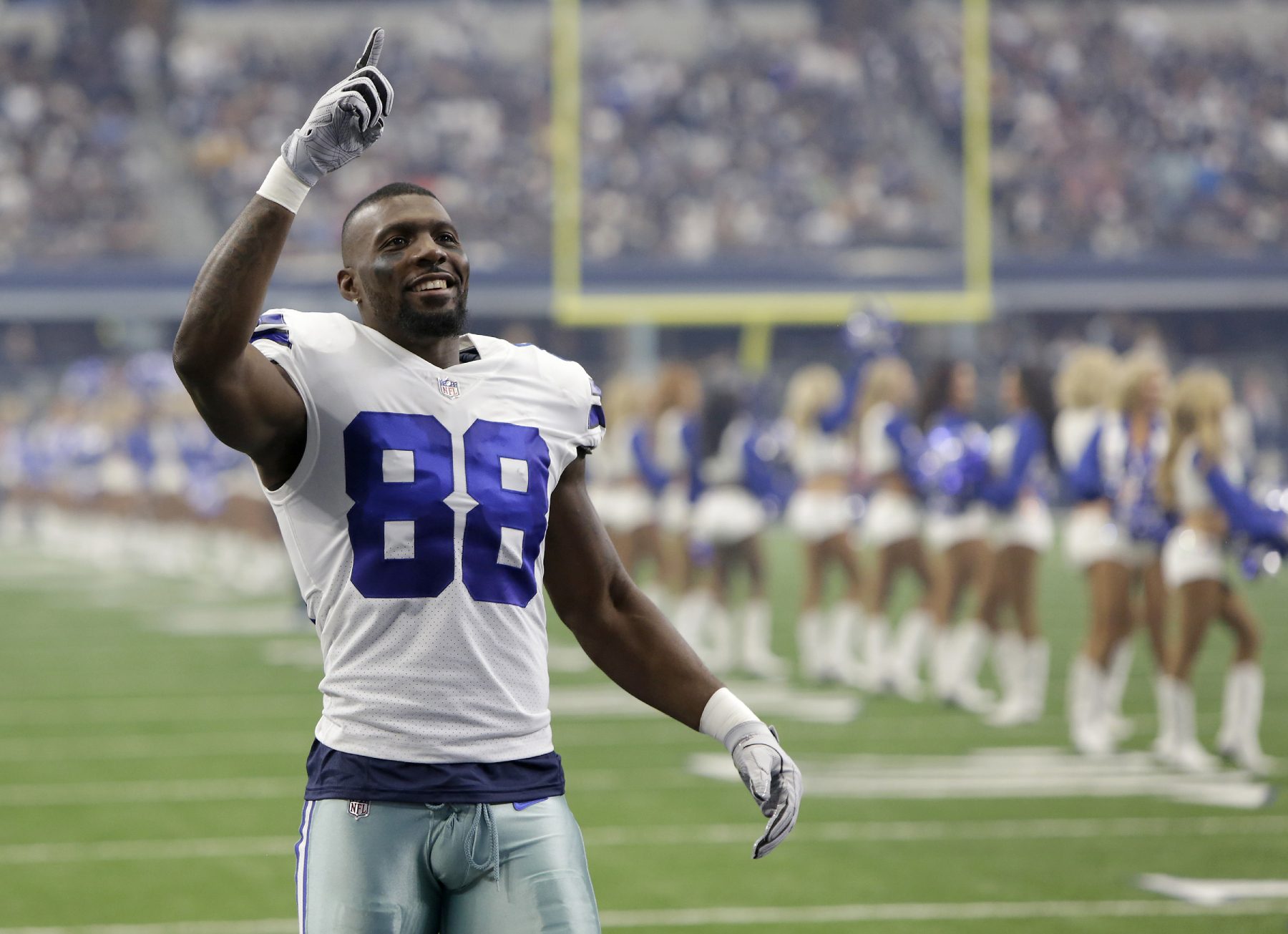 Bryant seems to enjoy posting about his experiences and his opinions on Twitter. Recently, he gave a little insight into his relationship with Jones.
"I think I'm the only player EVER to talk s*** to Jerry Jones," Bryant tweeted. "I think that's why we love each other."
Sometimes, it can be challenging for two outspoken guys to get along and mesh well together. However, it appears that over the years, Bryant and Jones have grown to love and respect each other. Maybe, one day we will see Bryant back working with Jones and the Cowboys again.
Stats courtesy of Pro Football Reference