Dick Bavetta Retires From NBA Reffing as the Real Iron Man of Sports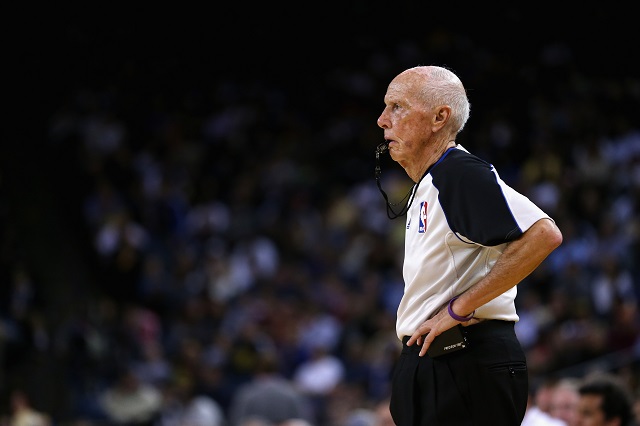 Whatever your thoughts on the state of NBA refereeing are, the news that Dick Bavetta, 74, is retiring from the league's sidelines deserves a moment of your time. Bavetta will leave the league having reffed 2,635 games, or over 32 full seasons (not counting the lockout shortened 1999 and 2011 campaigns) of NBA competition.
Stepping onto the NBA stage on December 2, 1975 for a game between the New York Knicks and the Boston Celtics — the Celtics won, 103-100, although Dave Cowens fouled out — Bavetta never missed a game he was assigned to in his entire career, much to the chagrin of fans who thought, rightly or wrongly, that he had it out for their team. He also officiated 270 playoff games, with 27 of those coming in the NBA Finals, as well as Olympic games and other international basketball events.
"Dick's dedication and commitment to his craft has been an inspiration to all NBA officials," NBA president of Basketball Operations Rod Thorn told NBA.com. "We are grateful for his contributions to our league, and we wish him the best as he enjoys his well-earned retirement."
Born in Brooklyn, Bavetta had worked with New York's Rucker League, FIBA, regional high school leagues, and other basketball organizations before joining up with the NBA. The basketball lifer is already enshrined in a pair of hoops Hall of Fames, and an induction into the Naismith Hall seems like only a matter of time.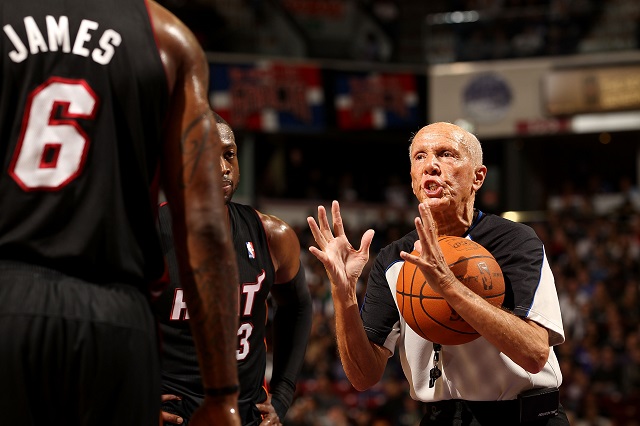 During his tenure with the NBA, Bavetta often found himself on the periphery of controversy, and sometimes in the center of it. He was an official during the Knicks-Nuggets brawl of 2011, he oversaw the infamous Game 6 of the Western Conference Playoffs, and he was there to chuck Larry Bird and Doctor J off the court for choking each other.
Twenty years into his career, Bavetta wound up with the second most votes in a 1997 SI poll among coaches and front office members. He wound up as one-third of a tie in votes alongside Joey Crawford and Mike Mathis (each garnered four votes), behind Hugh Evans, who was first with eight nods as each franchise was allocated one choice. He also famously raced Charles Barkley from end to end of an NBA court during the 2007 All-Star Game, and will retire having participated in more high level sports matches than Cal Ripken Jr.